Travellers returning to the UK from Spain will have to quarantine for 14 days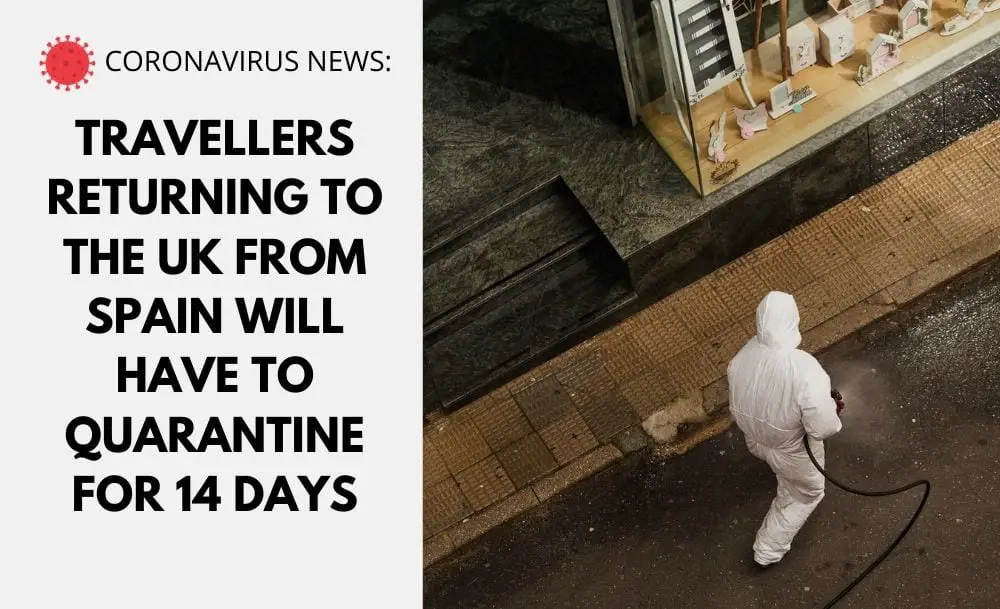 UK updates the travel quarantine list
The UK Government has a safe list of countries that travellers do not need to quarantine if they arrive from those countries.
The government has confirmed that they will keep the conditions in these countries and territories under review. If they worsen they will reintroduce self-isolation requirements.
On Saturday 25th July, the UK announced that they will update the quarantine list on a weekly basis.
Countries or territories removed from the exempt list
Spain has been the first country that has been removed from the exempt list on Sunday 26 July 2020.
If you arrive in England and Scotland from Spain on or after 26 July you will need to self-isolate for 14 days.
The current quarantine list on the 26th July was 74 countries.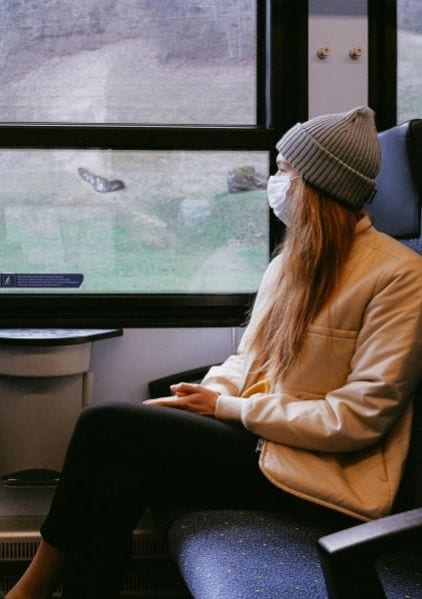 Monaco, Estonia, Latvia, Slovakia, Slovenia and St Vincent and the Grenadines added to the the safe list
The decision came after a spike in coronavirus cases in Spain, with more than 900 new cases of the virus reported on Friday.
The talk is now of whether a second wave of coronavirus could be imminent as major cities, like Catalonia in Spain, have seen a rise in COVID-19 cases.
The UK Foreign Office has advised against all but essential travel to mainland Spain.
The travel advice does not apply to the Spanish islands such as the Canary Islands and the Balearic Islands, such as Palma and Ibiza but nonetheless, the UK quarantine will apply to anyone that arrives from the islands or mainland Spain.
"Protecting public health is our absolute priority and we have taken this decision to limit any potential spread to the UK," a spokesman from the Department of Transport said.
"We've always been clear that we would act immediately to remove a country [from quarantine exemptions list] where necessary."
Spain's Coronavirus Situation?
Spain was one of Europe's badly hit countries for the novel coronavirus. With an ageing population, that is more susceptible to the virus, it  has, to date, seen more than 28,000 coronavirus deaths.
Catalonia, which centre is the wealthy area of Barcelona, has become the latest region to impose restrictions on nightlife. Nightclubs are to close for two weeks and a midnight curfew on bars in the greater Barcelona area is in place.
France has also warned its citizens not to travel to Catalonia while Norway has said it will start quarantining people arriving from Spain.
Spain Travel & Tourism
This is a huge blow for Spain's tourism industry as travellers now rethink their travel plans. Spain also recently launched a marketing campaign to assure travellers that travel is safe and secure.
The UK is a large market for the Spanish travel and tourism industry. Spain's travel industry was already suffering since the global pandemic shut down international tourism.
The UK quarantine rules were put in place to relax travel and tourism bans and provided a way for the industry to try to recover. It followed in the footsteps of other European Countries opening their borders.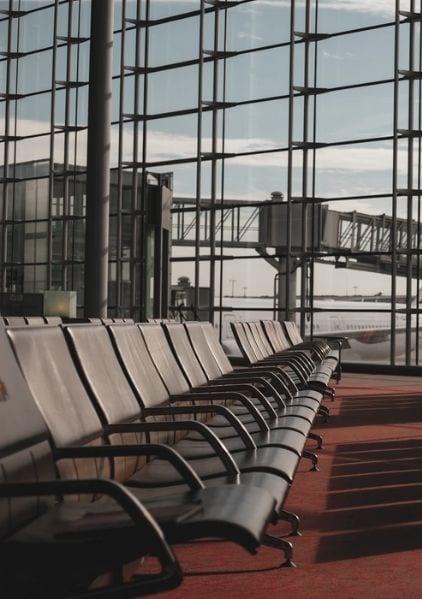 The Airport Operators Association said the new measures would "further damage what is already a fragile restart of the aviation sector which continues to face the biggest challenge in its history".
Nonetheless, the industry will still try to continue on as business as usual, except package holiday firms, that have more stringent travel rules to abide by.
Budget airline EasyJet said it was "disappointed" and would operate a full schedule in the coming days.
"Customers who no longer wish to travel can transfer their flights without a change fee or receive a voucher for the value of the booking," the company said in a statement.
However, the UK's biggest tour operator, Tui, cancelled its flights due to depart to mainland Spain and the Canary Islands on Sunday. Customers currently on holiday will be able to return on their intended flight home.
What Are the Alternatives?
There is clearly a case that governments and travellers have to make informed decisions and keep safe in these times as the pandemic has not yet gone away, and some experts warn it may never disappear.
So what are the options? We all know that international travel is a necessity these days. Different countries are addressing the "new normal" in slightly different ways. Most European countries are using a combination of testing, quarantines and exemptions. 
A spokesman for the Association of British Travel Agents (ABTA) said the government's quarantine rule change was "disappointing".
"We suggest the government considers lifting the quarantine rules for flights to and from certain regions with lower infection rates, or to places such as the Balearic Islands or the Canaries – which are geographically distinct from mainland Spain – to avoid further damage to the UK inbound and outbound tourism industries," he said.
The new rules for Spain come a day after five other destinations were added to England's quarantine-free list.
Anyone coming to England from Estonia, Latvia, Slovakia, Slovenia and St Vincent and the Grenadines will not have to isolate for two weeks on arrival, the government confirmed on Friday.
The fears of a second wave may mean that the pandemic will come back. We need to keep an eye out on how this progresses as Spain and Italy were the first countries to get hit by the virus, closely followed by France. It gave the UK time as it was weeks behind those countries and permitted the government to learn from the other countries.
This time, countries around the world have a better idea of what to expect. So watch this space as to what is done for international travel & global mobility.
If you are travelling to Spain or are already in Spain, comment below on how these measures will affect you.
If you need help or advice, reach out to your visa coordinator at IaM.