Belgium Removes Quarantine Requirement for the Vaccinated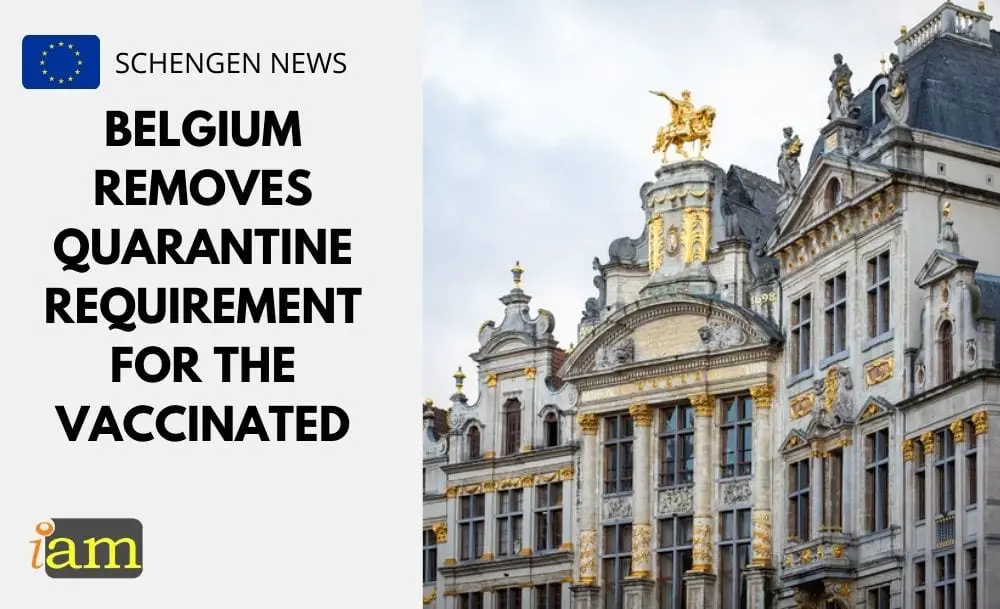 Belgium's loosening of COVID restrictions are subject to a decrease in the number of people in intensive care and continued progress in the vaccination campaign. The threshold of fewer than 500 patients with COVID-19 has now been met.
Belgium health ministers have decided that starting from 24 June, fully vaccinated people don't have to quarantine after being exposed to a high-risk contact if they immediately test negative.
Fully vaccinated high-risk contacts should only be tested on day one and, if negative, will be exempted from a second test and quarantine.

Interministerial Health Conference
Currently, the Belgium government imposes at least seven days of quarantine for people who have had high-risk contact with an infected person. If they test negative on the seventh day, they leave quarantine. However, if they do not get tested, a ten-day quarantine requirement is mandatory for them.
"In case of refusal of a test, a quarantine of ten days must be respected," ministers stressed during the meeting.
The ministers also noted that people would be considered "fully vaccinated" only after 14 days after the vaccination with two-doses vaccines or a single-dose vaccine. Like other EU countries, Belgium approves only the European Medicine Agency (EMA) recommended vaccines (Moderna, Janssen, AstraZeneca and Pfizer).
The current quarantine rules will remain in place also for people testing positive for Coronavirus after being fully vaccinated.
Belgium Launches EU Digital COVID Certificate
Talking about such documents, she added that "there are also people who are already travelling around. Then they can immediately use the real certificate."
The certificate, which is available on paper and digitally, contains a QR code with all the detailed information needed to prove whether the traveller has been vaccinated, tested for COVID-19 or has recently recovered from the virus. It will provide a standardise recognition of the holder's COVID status. It will permit people to travel safely within the European Union and Schengen countries.
Belgium's citizens are eligible to obtain the document by downloading and printing it via the masante.be site or the site of the person's mutual insurance company.
It can also be displayed on smartphones by downloading the CovidSafe app available in the AppStore or PlayStore, depending on the smartphone system.