Brexit: British Musicians Visa-Free Tour to Norway & More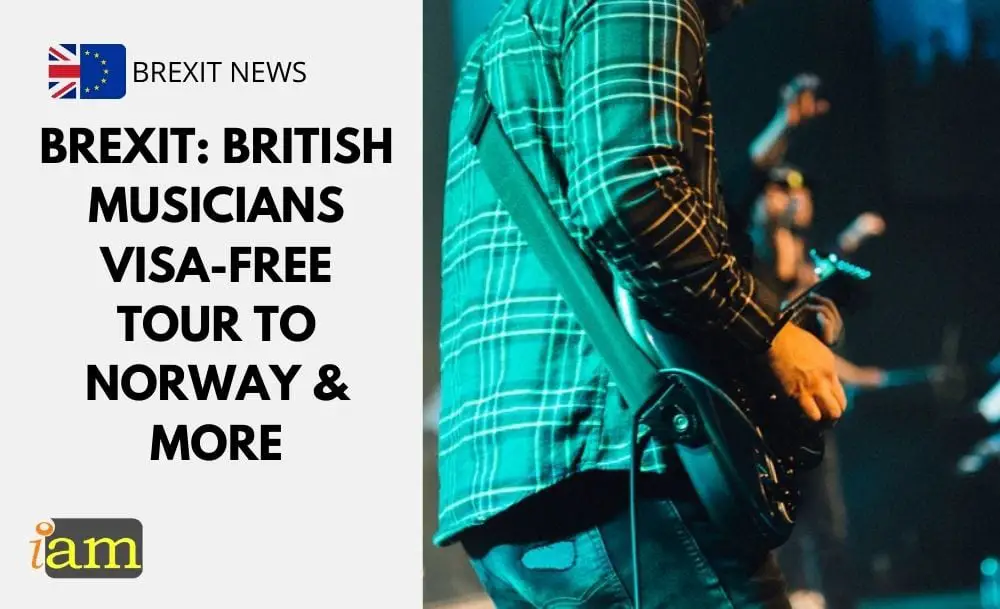 As a result of Brexit, British musicians are required to have a work permit and visa, as well as customs documents like carnets for their equipment to tour in the European Union.
The British government promised that it would work closely with countries across the EU to support the mobility issues of the performing sector.
On 4 June, Culture Secretary Oliver Dowden announced that a new frontier had been opened for British musicians who want to play live in Europe.
Thanks to the "ambitious approach" to post-Brexit negotiations, British artists and their crews can now tour without visa requirements in Norway, Iceland and Liechtenstein.
The deal comes after Brexit meant performers must obtain costly permits to play in many European countries. The British artists are now facing a future where touring across Europe is not financially viable, cutting off a major source of income.
We've always taken an ambitious approach in negotiations on touring artists, including in my meeting with @AbidRaja last month.

Delighted that our new trade deal with Norway, Iceland and Liechtenstein will allow musicians, performers and support crews to tour easily there. pic.twitter.com/oUSt6EPM4J

— Oliver Dowden (@OliverDowden) June 4, 2021
Iceland, Liechtenstein and Norway are not part of the EU but are in the European Economic Area (EEA), which follows the same free movement rules as the rest of the EU members.
Musicians Reactions
Touring musicians responded to Dowden's announcement as "tragic" and "a joke".
Iceland's population is roughly the same as Wigan. Liechtenstein has a similar number of residents as Wilmslow. If it wasn't tragic it would be funny.

The Charlatans frontman Tim Burgess
However, the UK government pointed out that the deal with Iceland, Norway and Liechtenstein was only one part of an overall effort to reopen Europe to British musicians. It added that the arrangement was based on the same UK offer that the EU turned down during Brexit negotiations last year.
UK Music's chief executive Jamie Njoku-Goodwin was among those who welcomed the deal. While cautioning that "we have yet to see the final details", he said
If the UK can reach agreements to allow musicians and crew to tour these countries, it can reach similar deals with EU members.

Jamie Njoku-Goodwin
Mounting Pressure
Non-musical performers are affected too. The National Theatre has shelved plans to tour Europe due to uncertainty over obtaining visas, and actors including Sir Ian McKellen and Dame Julie Walters have urged Prime Minister Boris Johnson to intervene.
Speaking to MPs in May, Mr Dowden revealed he had spoken to every EU member state since January, and that the picture now seemed "much more positive" than was first thought.
Further information may come to light later this week when the House of Commons digital, culture, media and sport select committee questions Brexit Minister Lord Frost about the issue.