Brexit: Visa-Free Travel for Artists Saga Continues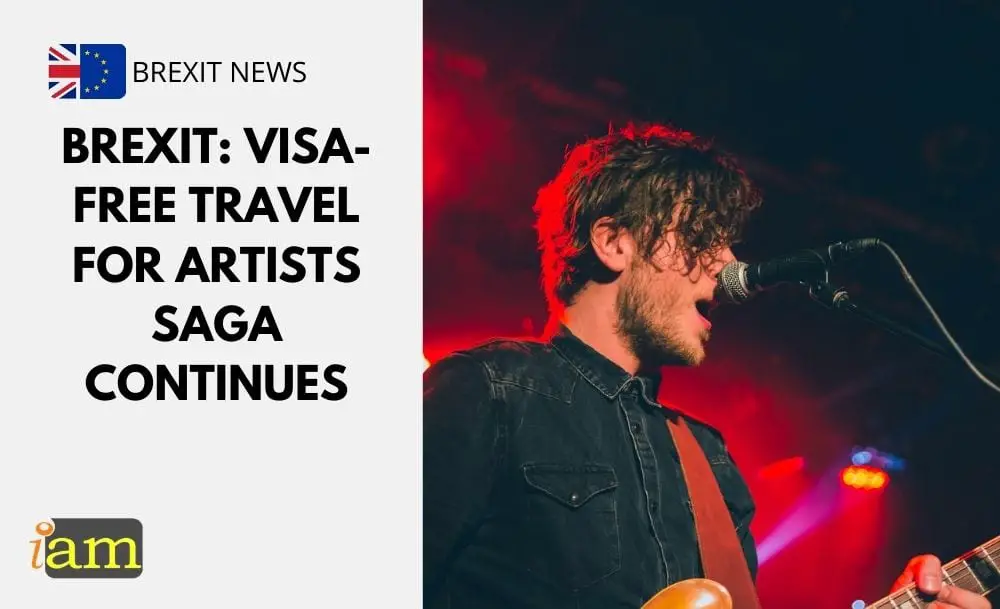 In recent months, the British government has come under heavy fire from high-profile artists and prominent producers across the music industry.
Without an agreement allowing performers to tour visa-free in the EU, live performances will be a "struggle" even for established UK bands. When the UK was part of the EU, entering Europe was straightforward. However, things changed post-Brexit, making travel between events a lot harder and costly.
Concerns about obstacles to UK performers and crews travelling to and performing in Europe and vice versa are increasing, with the live shows and foreign travel now on the horizon after being on hold during the pandemic.
Demands for Visa-Free Access
The DCMS committee will question Lord Frost in June about what the government is doing to avoid 'irreparable damage' that is being caused to the performing arts sector and related businesses.
A press release issued by the DCMS confirmed that MPs on the Committee will be searching for answers on why, as it has been widely reported, the government was seemingly 'content to allow the entire music industry to suffer when the EU refused to accept the opening offer'.
A similar petition started at the beginning of March also demanded visa-free access to the EU for British athletes.
On-going Saga
The issue of visa-free touring for British musicians across Europe has been an ongoing saga, which intensified after it was revealed that no deal had been struck as part of the UK's Brexit agreement with the EU.
Both the UK and the EU have vehemently denied being responsible for failing to find a solution. Meanwhile, those involved in the music industry have continued to apply pressure on the government to find a resolution or risk doing severe harm to the future of British music.