Canada Bars International Students in Ontario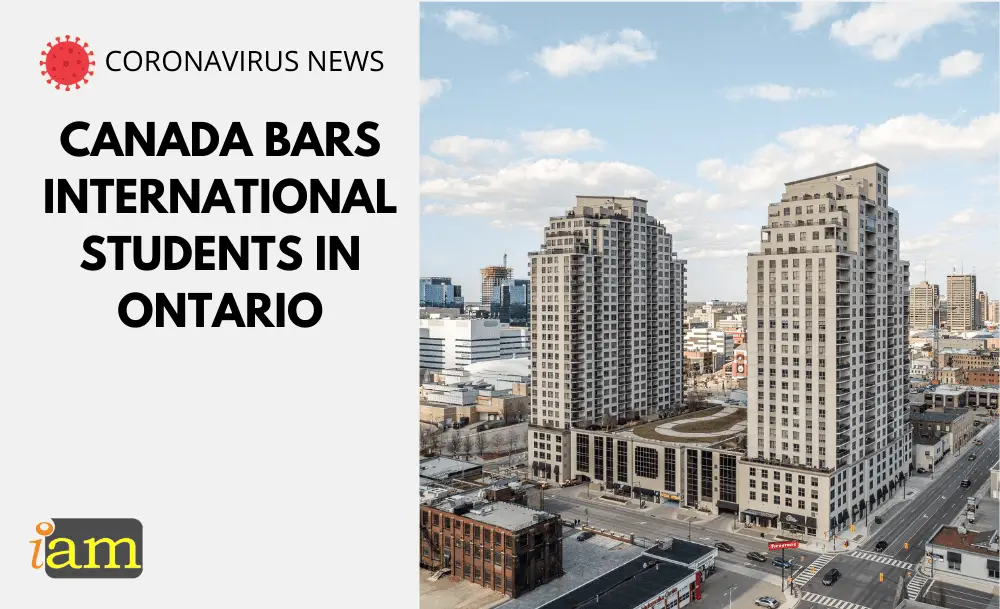 Canada is one of the countries that provided provisions for international students to enter their territory amidst the pandemic. However, Ontario may temporarily suspend entry for international students.
Following a meeting with the provinces on 29 April, Canada's Prime Minister Justin Trudeau is putting in motion the steps to suspend international student travel to Ontario.
Premier Ford asked that we suspend the arrival of international students. Because at this time Ontario is the only province requesting this, we are happy to work more narrowly with them. We will be reaching out to their officials today (April 30) to formalize that request.

Justin Trudeau, Canada Prime Minister
The premier's office later said they did not make a formal request for the federal government to halt international students from entering the province. In a press conference, Ontario Premier Doug Ford told reporters he pleaded with the prime minister to do more to combat the spread of coronavirus. 
Ford called for land border crossers to be subject to the same three-day hotel quarantine as air travellers.
Neither the provincial nor federal governments have yet said when the change will take effect, nor how long it will last. The federal government has jurisdiction over entry to Canada.
Any request from a province that affects international travel has to be approved and enforced by the federal government in Ottawa.
Currently, international students are exempt from Canada's COVID-19 travel rules. They can enter Canada if they have a valid study permit or a letter of introduction that shows they were approved for a study permit, and are attending a designated learning institution (DLI) with a COVID-19 readiness plan approved by its province or territory.
As with all non-essential travellers to Canada, they must comply with the mandatory quarantine requirements, and COVID-19 tests.
Ontario Coronavirus Situation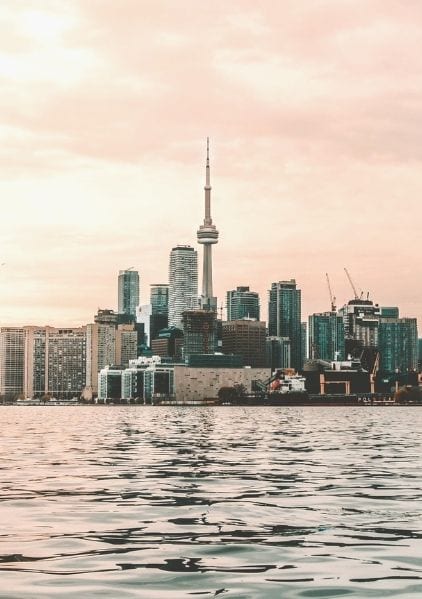 An Ontario university has stated that two students who arrived from India prior to the ban on direct flights have tested positive with coronavirus variants. In the previous week, a university nurse swabbed 12 students, from 12 different countries, several of whom have since tested positive for COVID-19.
As of 30 April, there were 3,887 new cases reported in Ontario, more than in any other province. Ontario's hospitals admitted an all-time high number of patients in mid-April. Almost 2,400 people were hospitalized at the peak.
Ontario officials are forecasting everyone over the age of 18 will be able to book a coronavirus vaccine by 24 May.
As of 22 April 2021, Canada is suspending flights from India and Pakistan due to the surge of COVID-19 infections.
Vaccine Passport
A significant majority of Canadians like the idea of a vaccine passport for international travel and it appears that the Canadian government is going to deliver a solution.
Canadian Health Minister Patty Hajdu says her government supports the idea of a "vaccine passport" and will come up with a form of vaccine certification to allow vaccinated Canadians to travel internationally.
As more people around the world become vaccinated and the summer travel season approaches, countries around the world are scrambling to get digital health certification programs in place.
Recently, the EU has announced that they will move forward with the proposed Digital Green Certificates to facilitate safe travel. UK's Transport Secretary Grant Shapps also stated that the UK will be using the NHS Health Service app to prove vaccination of British nationals, with the USA also considering one and Air New Zealand's Travel Pass on its trial stages.
Some of our posts include affiliate links. If you choose to purchase any of these products, we might get a small commission. For more information, check out our TOS.
What are your thoughts on this issue? How does vaccination affecct your decision to travel this summer? Talk to us in the comment section below.
Check out the deals we have found below and tell us your travel plans.
Check out the offers and discounts from:
And because of the pandemic, don't forget to get your travel insurance, which will cover you for flight disruptions and pandemic related matters.
IaM can help with your visa application to the United States, the UK & other countries
If you need help with a US visa, a UK Visa, or visa to Europe, including help with appointment booking obligations, IaM can help. For more information and advice on US immigration, UK immigration law and US visa applications or if you need any help or assistance please, reach out to your Visa Coordinator at IaM.