Canada Travel Restrictions: Who can travel to Canada amid the coronavirus pandemic?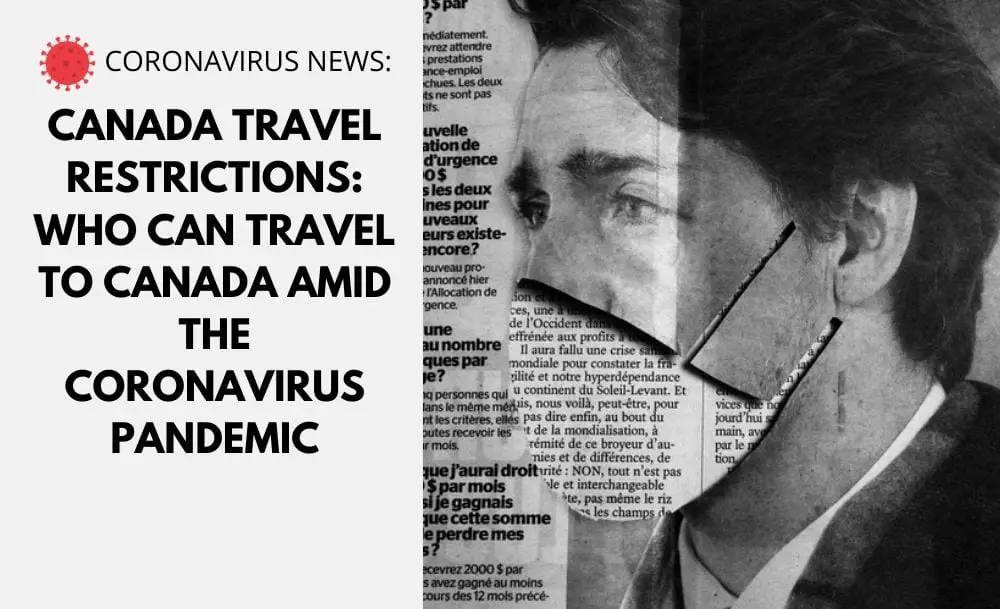 To protect Canada from the outbreak of COVID-19, the Canadian Prime Minister announced travel restrictions to Canada. 
Until further notice, most foreign nationals cannot travel to Canada, even if they have a valid visitor visa or electronic travel authorisation (eTA).
The restrictions mean that most non-essential travel to Canada is banned.
Who can enter Canada
Other than Canadian citizens, Canadian permanent residents, people registered under Canada's Indian Act and protected persons, all other third-country nationals, including citizens of the United States (US), can travel to Canada only if you are eligible.
Foreign nationals eligible to travel to Canada
To be eligible to travel to Canada as a third country foreign national, you must either be
an immediate family member of a Canadian citizen or permanent resident, OR
Travelling for an essential (non-discretionary) purpose.
You will also need to have a "quarantine plan" that shows how you'll quarantine for 14 days when you arrive in Canada.
Canada's Quarantine requirement
When you arrive in Canada, your health will be checked out the Canadian authorities before you leave your port of entry. If you have symptoms of COVID-19, you won't be allowed into Canada.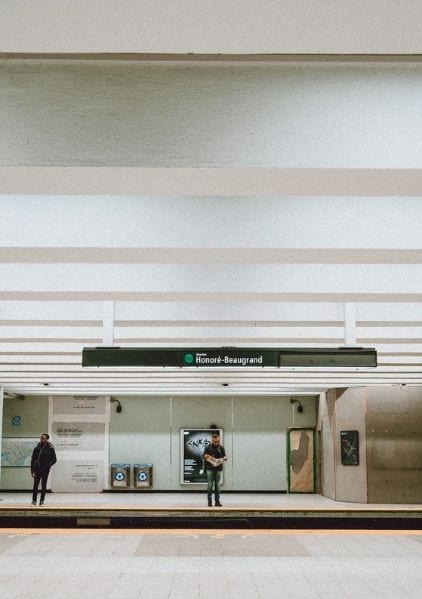 You must also have a plan to quarantine yourself for 14 days when you arrive in Canada, including
a place to stay
how you'll

get to your destination
get your groceries
access essential services and medical care
This plan is mandatory, even if you have no symptoms. Without a plan, you may not be allowed into Canada. A border services officer will determine if you can enter the country.
The plan should ensure you have a "suitable place of quarantine" that has the necessary facilities to live. When you leave the port of arrival, you must go directly to your place of quarantine without delay and stay there for 14 days from the date you arrived in Canada.
Whilst travelling to your destination, you must wear a suitable mask or face covering while in transit.
As well as practising physical distancing at all times, you must use private transportation such as a private vehicle to reach your place of quarantine, if possible.
Social distancing includes avoiding contact with others while in transit, including remaining in the vehicle as much as possible. If you need gas, pay at the pump. If you need food, use a drive-through. If you need to use a rest area, put on your mask and be mindful of physical distancing and good hygiene practices.
You will also need to provide your contact information and monitor yourself for symptoms.
The penalties for not following your quarantine plan once you're in the country can include
a fine of up to $750,000
6 months of jail time
being found inadmissible, removed from Canada and banned from entering for 1 year
Those in violation may face transfer to a quarantine facility as well as fines and/or imprisonment.
Only people who provide essential services, for example, truck drivers who regularly cross the border to maintain the flow of goods, are exempt from the quarantine requirements.
Immediate family members of a Canadian citizen or permanent resident
To be eligible, you must provide evidence that you're both
an immediate family member of a Canadian citizen or permanent resident
staying in Canada for at least 15 days
If you're staying for less than 15 days, you must meet the same requirements as all other foreign nationals.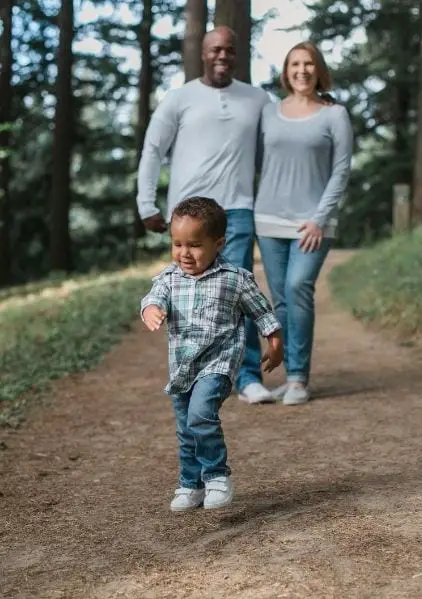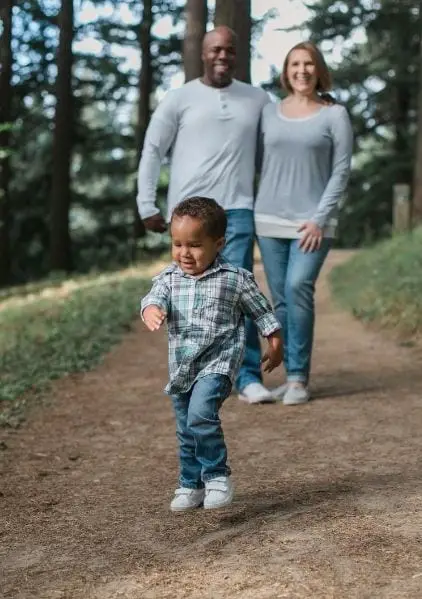 An immediate family member is defined as a
spouse or common-law partner
dependent child
dependent child of a dependent child
parent or step-parent
guardian or tutor
To prove that you're an immediate family member, you must have 2 types of documents.
One that shows your immediate family member's status as a Canadian citizen or permanent resident
And another that shows your relationship to that family member
Proof of Canadian citizenship or permanent residency can be either a Canadian passport, proof of Canadian citizenship (such as a citizenship certificate, citizenship card, or provincial or territorial birth certificate), a Canadian permanent resident card or a Canadian permanent resident travel document.
The proof of relationship documents can be for example:
a marriage certificate or proof of common-law status (documents showing a shared address)
a birth certificate
a Confirmation of Permanent Residence (COPR) for one of the following:

the family class (the COPR category under Application Details will be FC)
the one-year window of opportunity provision (coded OYW under Special Program)

other documents that show an immediate family connection, for example

correspondence from the Canadian immigration authorities showing a spousal sponsorship application in progress
documents that show a shared home address
Paper and digital copies of the documents above are accepted. An immigration officer may request or accept other documents, as needed.
All Other Third-Country Foreign Nationals Travelling to Canada
To be eligible, you must be travelling for an essential (non-discretionary) purpose AND, you must be either travelling directly from the U or exempt from the travel restrictions
Travellers coming from outside the US who are exempt from the travel restrictions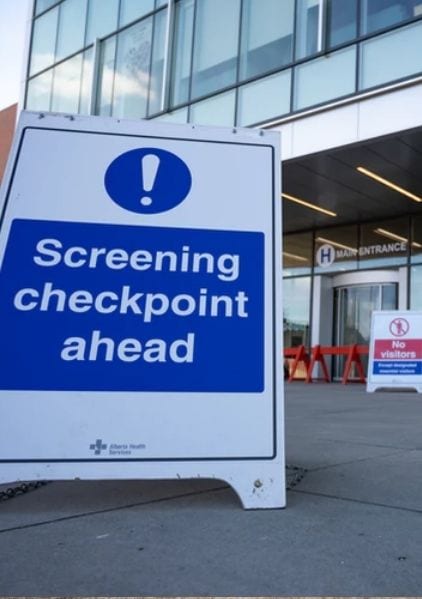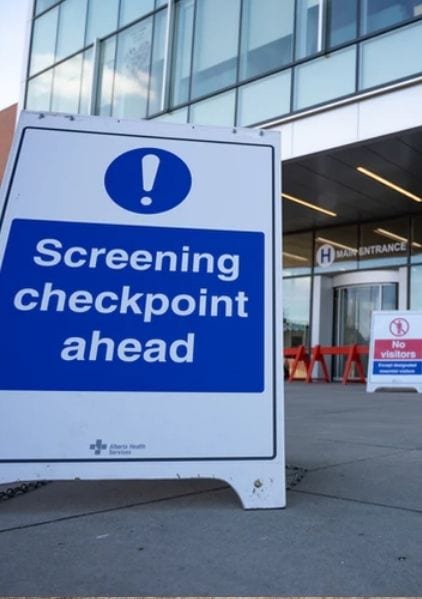 temporary foreign workers
some international students
some people who have been approved to become a permanent resident of Canada, but who are not yet permanent residents
immediate family members with written authorisation from Canada Immigration to reunite with a temporary resident of Canada
transiting passengers
members of the Canadian forces, visiting forces, Department of National Defence and their immediate family members
accredited diplomats and their immediate family members 
air and marine crew members
French citizens who live in Saint-Pierre and Miquelon and have been in only Canada, the US or Saint-Pierre and Miquelon during the 14 days before the day they seek to enter Canada
any person who does not pose significant harm to public health, in the opinion of the Chief Public Health Officer of Canada, and who will provide an essential service while in Canada
any person whose presence in Canada is in the national interest, in the opinion of the Minister of Immigration, Refugees and Citizenship; Minister of Public Safety and Emergency Preparedness; or Minister of Foreign Affairs
any person who is coming at the invitation of the Minister of Health for the purpose of COVID-19 assistance
any person whose purpose is to make medical deliveries
Public health measures for travellers to Canada
If you're travelling by air, you need to pass a health check conducted by airlines before you'll be allowed to board your flight. You'll also need to wear a face mask during the flight and to the place you'll quarantine.
Arrival in Canada
Travellers entering Canada by air or by land must provide basic information using the traveller contact information form for track and tracing. It is available through a mobile app, a website or downloadable form. 
You will be screened by a border services officer or quarantine officer to assess your symptoms for coronavirus.
What are your thoughts on Canada's travel restrictions and entry requirements? Comment below.
If you have any questions or need some help or advice, reach out to your Visa Coordinator at IaM.