Canada-US Land Borders Still Restricted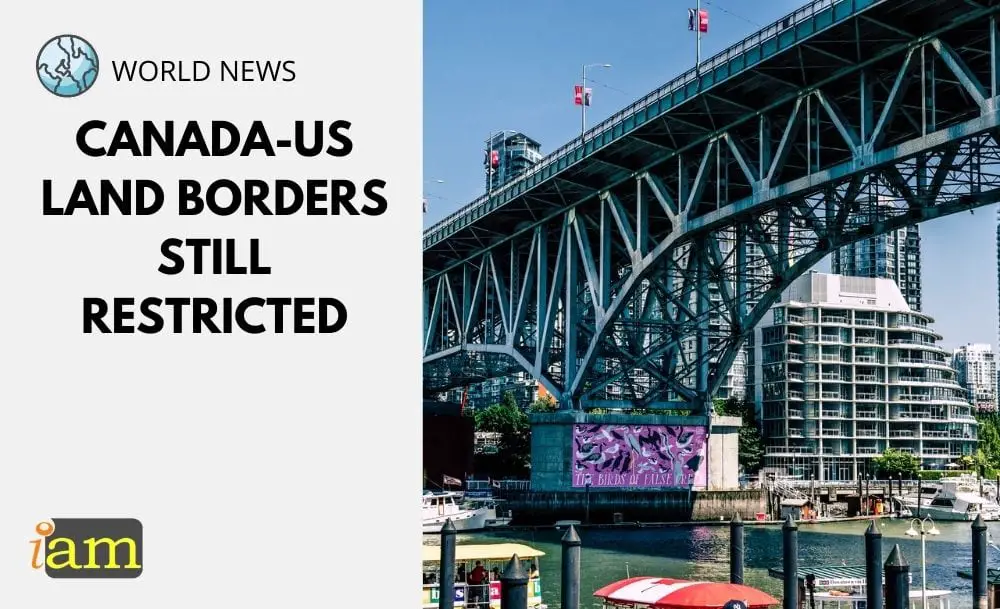 Despite talks between US President Joe Biden and Canadian Prime Minister Justin Trudeau on 13 June, no deal was agreed between the North American leaders about reopening their shared land border, which has remained closed to non-essential travellers since the start of the pandemic.
Canada's Minister of Public Safety and Emergency Preparedness, Bill Blair, announced on 18 June via Twitter that Canada-US border restrictions would remain in effect for at least another month, saying:
As we have said, the government is planning measures for fully vaccinated Canadians, Permanent Residents, and others who are currently permitted to enter Canada and will provide further details on Monday, June 21.

— Bill Blair (@BillBlair) June 18, 2021
Though Canada has remained accessible by air to US travellers throughout the pandemic, a bilateral ban on non-essential land crossings has been extended on a monthly basis since March 2020.
Number of Vaccinated Canadians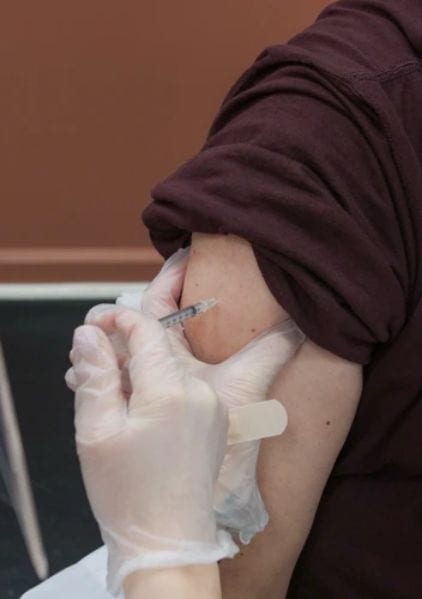 During a press conference on 18 June, Trudeau acknowledged that the prolonged border closure "is frustrating".
The Prime Minister said that he wanted at least 75% of the Canadian population to have been vaccinated with their first dose and 20% fully vaccinated before considering reopening the land border.
According to the latest data, 65.4% of Canadians have had at least one dose, and 16.5% have been fully immunized thus far.
Though Trudeau said he realises that fully vaccinated Canadians who badly want to travel this summer may be protected, "it does not protect the community around you from catching COVID-19 from you."
You are still returning to a country where we haven't yet reached a high enough threshold of second dose vaccination. We are getting there, but that's why we are looking at a phased approach to easing border restrictions.

Canadian Prime Minister Justin Trudeau
Trudeau previously said that, when the US and Canada do begin lifting border restrictions, proof of vaccination may be a requirement to cross.
Returning Canadian residents currently face a stringent set of reentry requirements, including a 14-day isolation period, regardless of their vaccination status. Although, Trudeau let slip last week that the government is working to loosen restrictions for fully vaccinated citizens.
COVID Economic Effects
Government officials on both sides of the border and travel industry leaders have been pleading with the government to re-open the border, which has had devastating economic effects for both countries.
Tori Barnes, Vice President of Regulatory Affairs at the US Travel Association, says the border closure has been a huge hit to both economies.
Each month that travel from Canada remains at a standstill, the US economy loses $1.5 billion in potential travel exports, which is enough to support 10,000 American jobs, and each week the US loses $340 million.

US Travel Association Vice President of Regulatory Affairs Tori Barnes
Despite the pressure to reopen the border, Canada's Prime Minister maintained his position to restrict border crossing unless more of the Canadian population is vaccinated.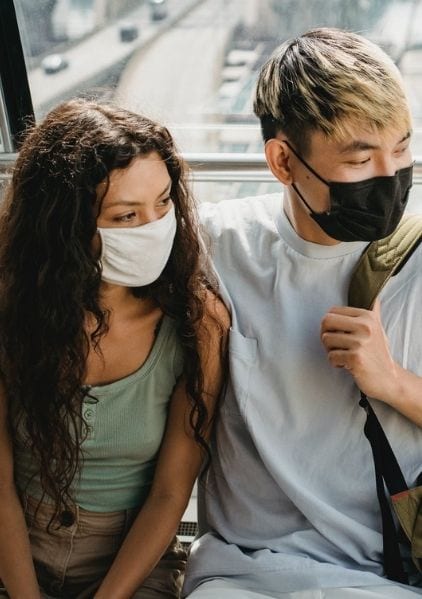 Entry Restriction Eased for Canadians
Canada has eased some travel restrictions for fully vaccinated Canadian citizens and permanent residents crossing the US border.
Canadian citizens and permanent Canadian residents may begin entering Canada quarantine free after 5 July if they are fully vaccinated. It appears that this announcement does not apply to US citizens and residents travelling to Canada.
Canadians and permanent residents will be required to show documentation that proves they have received all required doses of a Canadian-approved COVID vaccine at least 14 days before entering the country. Those travelling will reportedly be required to submit the information using the ArriveCAN app, meet COVID test requirements, be asymptomatic for the virus and have a "suitable quarantine plan."
What are your thoughts on easing restrictions for the vaccinated people? Talk to us in the comment section below.
Check out the deals we have found below and tell us your travel plans.
Check out the offers and discounts from:
And because of the pandemic, don't forget to get your travel insurance, which will cover you for flight disruptions and pandemic related matters.
IaM can help with your visa application to the United States, the UK & other countries
If you need help with a US visa, a UK Visa, or visa to Europe, including help with appointment booking obligations, IaM can help. For more information and advice on US immigration, UK immigration law and US visa applications or if you need any help or assistance please, reach out to your Visa Coordinator at IaM.
Some of our posts include affiliate links. If you choose to purchase any of these products, we might get a small commission. For more information, check out our TOS.