Entry Clearance Applications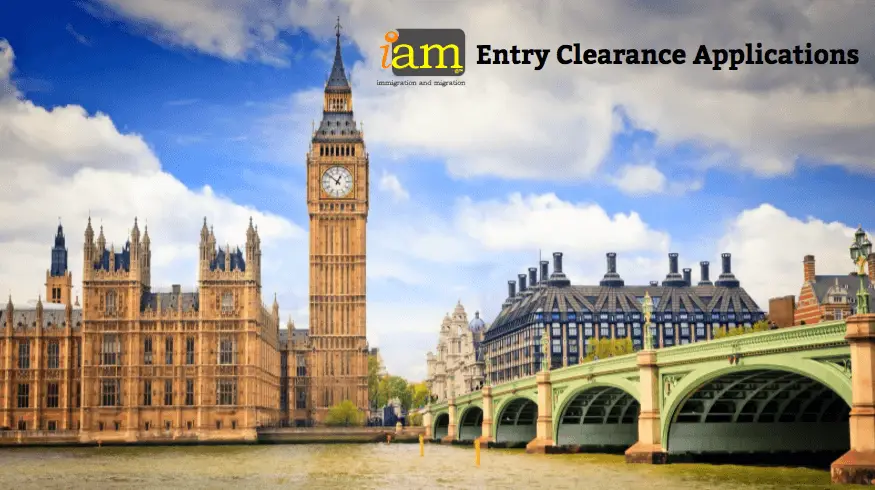 If you still wondering what are Entry Clearance Applications? Read this.
Entry Clearance is the procedure used by Entry Clearance Officers (ECO's) at British missions overseas to check if a person qualifies under the Immigration Rules for entry to the UK. A lot of these applications these days are being transferred back to the UK for decision making or to central processing hubs around the world.
Those are the following areas of entry clearance.
1. Family of British Citizens and settled persons including:
Partner
Unmarried or same-sex partner
Fiancé or proposed civil partner
Children
Adult dependant relatives
Parent of a child in the UK
2. Points-based system (PBS):
3. UK Ancestry:
If you have a grandparent who was born in the UK, you could be eligible for this visa.
4. Visitor Visas:
We can prepare your whole application from the UK: from completing the online application to booking an appointment for you (in countries where this is required). We will then courier the documents to you so that you can submit them in person.
We have successfully prepared Visitor applications for individuals from all over the world. Many are now reunited with their families in the UK, or are working or studying in the UK.
5. EEA Dependants:
For example, you are you studying or work in UK but your family and relatives still in Philippines. They can come to UK as EEA Dependants.
iam can help and if you have any concerns about entry clearance, please book now for 15 Minutes Free Consultation and we will help you through the process.
Entry Clearance Applications

Free
Consultation
: