EU to Allow All Vaccinated Tourists by June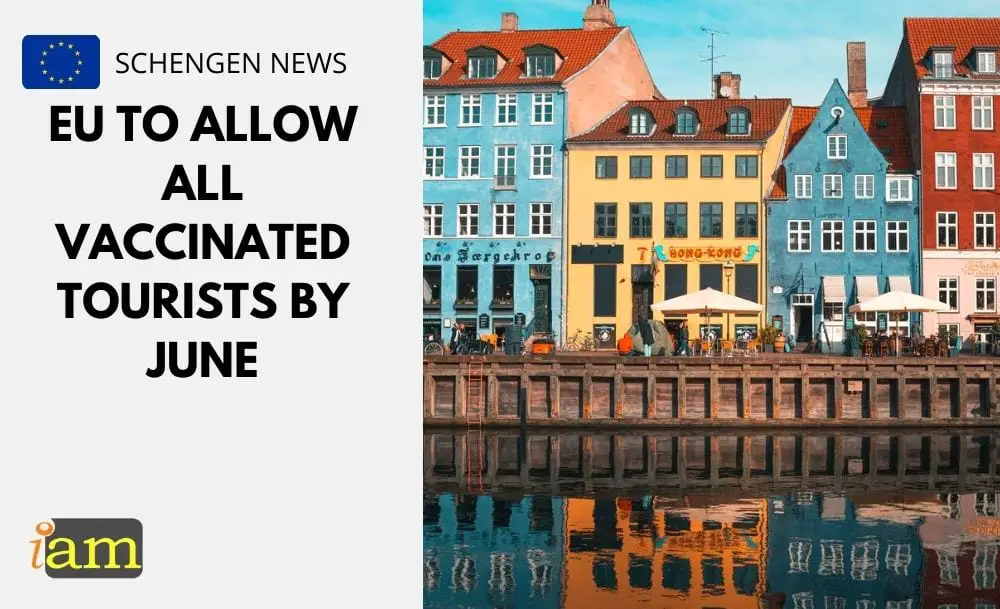 The past two years were challenging for everyone, especially the hard-hit travel industry. For weeks, news about the EU finally reopening for international tourists has been circulating, the EU council took it a step further and officially submitted a formal proposal to Member States.
The proposal, which was suggested to have majority support from the EU nations, essentially advised that vaccinated travellers from third-party nations should be permitted to enter EU countries for non-essential reasons like tourism, starting this summer.
The Commission proposes to allow entry to the EU for non-essential reasons not only for all persons coming from countries with a good epidemiological situation but also for all people who have received the last recommended dose of an EU-authorised vaccine.

Press release from the European Commission
EU acknowledges jabs from Pfizer, Moderna, AstraZeneca, and Johnson & Johnson.
The roll-out of COVID-19 vaccination campaigns in third countries, and the subsequent positive effect in limiting the spread of the virus, indicates that there is room to ease travel restrictions, particularly for those already vaccinated.

EU official document
If approved, non-essential travel for vaccinated passengers from most countries worldwide could re-start in a matter of weeks. Some EU members like Croatia and Greece, have already taken matters into their own hands by allowing vaccinated tourists from third-party countries to enter their territories.
Despite the outcome of the EU Commission's proposal, France and Spain have also announced their intentions to allow foreign tourists as early as June.
Follow Science
The EU recognizes the latest scientific data that suggests vaccinated passengers are in fact a lower risk at spreading the virus. Based on this data, lifting of non-essential travel restrictions is the next logical step.
Scientific advice and empirical evidence on the effects of vaccination are becoming increasingly available and consistently conclusive on the fact that vaccination helps in breaking the transmission chain.

Proposal sent out to all EU nations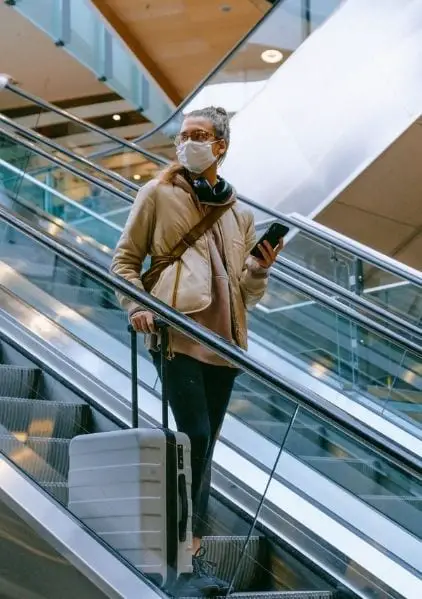 Safeguard Against New Variants
The proposal guides the Member States to remove the requirements for COVID-19 testing and quarantine for third-country citizens, if such obligations have been abolished for vaccinated EU citizens and residents.
It also notes that given that the epidemiological situation of a non-EU country deteriorates quickly and, in particular, if a new variant of the virus is detected, a Member State is permitted to urgently and temporarily suspend all inbound travel for the non-EU travellers.
Unvaccinated Travellers
The EU's proposal included that non-essential travel can also be lifted for travellers from countries that are deemed as 'low-risk' and have a favourable epidemiological situation, even if they are not vaccinated.
Since June 2020 the EU has implemented a 'safe-list' of third-party countries that has been as large as 15 nations, currently only at 6, including Australia, New Zealand, Rwanda, Singapore, South Korea and Thailand.
The EU Commission is proposing to increase the threshold of a 14-day cumulative COVID-19 case notification rate from 25 to 100, which will include many more nations.
This will give un-vaccinated travellers from low-risk countries the ability to also enter the EU this summer.
The proposal also includes advice regarding kids which states that children should be able to accompany fully vaccinated parents, providing they can also show proof of a negative PCR test taken within 72 hours.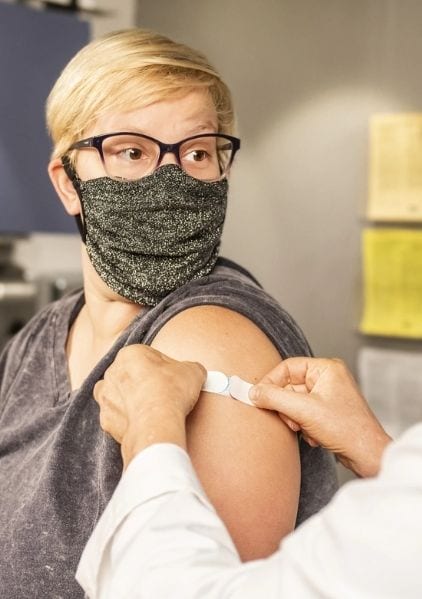 Proof of Vaccination
While the EU scrambles to finish and fully adopt their Digital Green Certificate program, the proposal mentions EU State Members should accept "third country certificates based on national law", which is rumoured to include the UK's NHS and the U.S.'s CDC paper cards.
A first discussion is scheduled at the Council's integrated political crisis response (IPCR) meeting on 4 May then followed by a discussion at the meeting of EU Ambassadors on 5 May.
Once the proposal is adopted by the Council, it remains to the Member States to implement the measures set out in the recommendation.
Lifting Lockdown Restriction
An increasing number of EU member nations are gradually loosening restrictions implemented to curb the spread of the virus.
Portugal is in its final phase of the process of easing lockdown. Restaurants and cafes can stay open until 10:30 in the evening with a limitation of six people per table inside and 10 people on the terraces.
Most businesses can be open until 9 in the evening on weekdays and until 7 pm on weekends or holidays. Meanwhile, the land border between Portugal and Spain reopened after more than three months of restrictions.
Hungary also eases COVID-19 restrictions for people with government-issued immunity cards. Individuals with cards were allowed to enter indoor dining rooms, hotels, theatres, cinemas, spas, gyms, libraries, museums and other recreational venues.
In Italy, many beach establishments were given the green light to open on 1 May as part of a gradual reopening of the country.
Belgium, Switzerland, and Denmark also started easing COVID restrictions earlier last month.
Some of our posts include affiliate links. If you choose to purchase any of these products, we might get a small commission. For more information, check out our TOS.
What are your thoughts in opening EU borders to the world? Do you have plans to travel this summer? Talk to us in the comment section below.
Check out the deals we have found below and tell us your travel plans.
Check out the offers and discounts from:
And because of the pandemic, don't forget to get your travel insurance, which will cover you for flight disruptions and pandemic related matters.
IaM can help with your visa application to the United States, the UK & other countries
If you need help with a US visa, a UK Visa, or visa to Europe, including help with appointment booking obligations, IaM can help. For more information and advice on US immigration, UK immigration law and US visa applications or if you need any help or assistance please, reach out to your Visa Coordinator at IaM.