Foreign Nurses (ONP) Overseas Nursing Programme Visas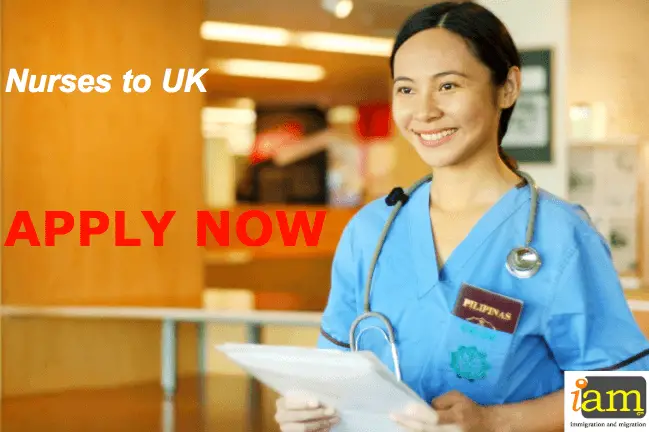 Are you a Foreign Nurse?! Are you willing to come to the UK?!
This post is right for you.
There are still opportunities in the UK for foreign nurses and iam provides advice and assistance specifically for Nurses under the ONP (Overseas Nursing Programme). 
The opportunities available for foreign nurses who have specialist skills and qualifications for places that are difficult to fill from Nurses in the UK or Europe are plenty. The government is constantly looking to fill places for nurses in the National Health Service (NHS). 
 Foreign nurses can travel to the United Kingdom on a Tier 2 (General) Migrant visa. Also known as Work Permit.
Under the old system, to qualify for the O.N.P. as a foreign nurse, you must have received Stage 1 letter from the Nursing and Midwifery Council. To begin their NMC registration process, you must meet the O.N.P. requirements of:
1.     Passing the Nursing Board exam in the Philippines;
2.     At least one year's experience as a nurse;
3.     A minimum of level 7 in all of the IELTS categories.
Once the applicant receives Stage 1 confirmation letter we were then be able to proceed in finding the applicant an employer to sponsor their stay in the United Kingdom during their adaptation and their stay as a Tier 2 Migrant.
The new rules now mean that Stage 1 has been replaced by a computer based online competency test. Foreign nurses still have to confirm their qualifications and experience but once the competence test is complete, you will be given the opportunity to enter the UK to undertake a practical examination called an OSCE (objective structured clinical examination).
 IAM assists Foreign Nurses after you have completed your online examination test consisting of a multiple choice examination. We assist with both immigration and employer assistance. 
For entry clearance applications, once you have completed part one, we can submit your visa application. Once your visa has been granted all foreign nurses will undertake part two of the examination process. During your examination period, of 6 – 9 months, you will earn a minimum salary of £16,271 per annum after which they will earn a minimum salary of £21,388 per annum and be practising as a fully qualified nurse here in the UK. 
All applicants will be able to bring their partner and children as your dependants to the UK with you. Don't make the mistake of doing so late.
The initial visa will be granted for an initial period of three years after which the applicant (and any other dependants) can extend for a further two years. After spending five years as a Tier 2 migrant, the applicant (and any other dependants)  will be eligible to apply for Indefinite Leave to Remain and British citizenship thereafter.
Don't hesitate, call us now or start now our Free Immigration Assessment and ONP Application.
Latest posts by Maria Pintado
(see all)