Greece Opens for Travel and Tourism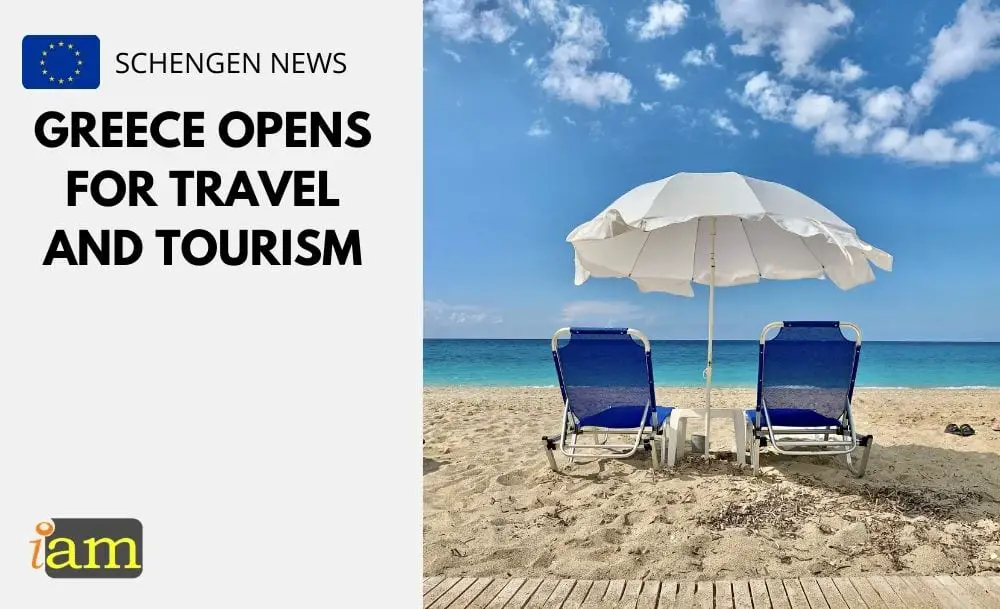 Greece officially launched its 2021 tourism season on 14th May. It reopened museums and beaches after the global pandemic put a halt to travel & tourism in a country that heavily relies on tourists. 
This year, it has implemented its own vaccine and testing requirements for visitors prior to the EU bringing in its own travel certificate, or vaccine passport. This has been followed by its other Mediterranean and other European neighbours who rely heavily of travel and tourism.
Greece opened up borders to tourists from countries in the EU, the U.S., the U.K. and Israel, if they can prove they have been fully vaccinated or provide a negative COVID-19 test. 
Despite the lifting of travel restrictions, travellers from the UK are still not free to travel without facing a quarantine period on return to the UK. Additionally, the US State Department still warns against travel to Greece, in line with the recommendations in place for many other countries. 
Who Can Travel to Greece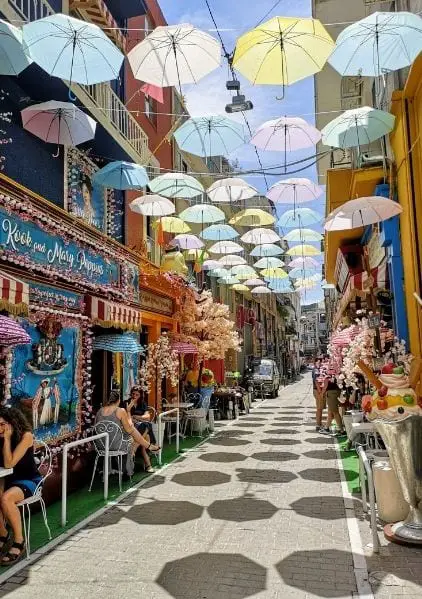 The list of countries from which entry is allowed are: 
Australia,
Bahrain,
Belarus,
Canada,
China,
EU and Schengen Area countries,
Israel,
Kuwait,
New Zealand,
North Macedonia,
Qatar,
Rwanda,
Saudi Arabia,
Serbia,
Singapore,
South Korea,
Thailand,
the Russian Federation,
UAE,
UK,
Ukraine, and
USA.
Non-EU citizen travellers are advised to choose direct flights to Greece. 
Prior to arrival and departure, you will need to complete a passenger locator form (PLF) up to 24 hours before entering the country. This will include detailed information on your point of departure, the duration of previous stays in other countries, and the address of your stay while in Greece. In case of multiple stays, you are required to provide the address for the first 24 hours at least. One PLF would be required per family.
Once complete, you will be presented with a QR code to be presented on arrival
Requirements to Enter Greece
As of 14 May, travellers over the age of 5, arriving in Greece are required to have a negative PCR certificate for a COVID-19 test taken no later than 72 hours before arrival.
The requirement for a negative test is not required for vaccinated travellers that had their last complete shot at least 14 days before entry and have a vaccination certificate.
In an effort to combat the issue of your choice of coronavirus vaccines affecting where you can travel, Greece is also waiving COVID testing requirements for travellers vaccinated with Russian and Chinese shots. Out of these two vaccines, only China's Sinopharm vaccine has been authorised by the WHO. But with the number of the countries that are relying heavily on the Chinese vaccines having increasing rates of infections, doubts are surfacing over Sinopharm's vaccine efficacy.  
Acceptable vaccines are: Pfizer BioNtech, Moderna, Astra Zeneca/Oxford, Novavax, Johnson + Johnson/Janssen, Sinovac Biotech, Gamaleya (Sputnik), Cansino Biologics, Sinopharm.
Alternatively, if you have proof of having recovered from COVID in the past 9 months, you also do not need to have a PCR test before entry. Proof of having recovered could be a certificate of recovery issued by a public authority or a certified laboratory. Otherwise, you can produce a certificate of a positive PCR molecular test result, confirming that you have recovered from the SARS-CoV-2 virus infection, performed at least 2 months before arrival, and no later than 9 months before arrival.
Regardless of the certificate or proof you provide, you may undergo a random mandatory health screening. If you test positive for SARS-Cov-2, following a sampling test, you and your travel companions will face mandatory isolation in quarantine hotels for at least 10 days. The expenses of the accommodation in quarantine hotels are covered by the Greek state.
Requirements for Visitors
Before arrival, travellers must fill in the Passenger Locator Form (PLF) no later than 23:59 of the day before they will arrive in the country. If planning a visit with multiple stays, the address for the first 24 hours is required. Travellers will only need to complete one PLF per family.
Travellers will receive a confirmation email after submitting the PLF.
Travellers will receive the PLF with their unique QR code on the day of arrival in Greece and will receive an email notification.
Travellers boarding or embarking on the previous day of the arrival will be allowed to do so upon showing the confirmation email, since they will receive their QR code during their flight or voyage.
It is strongly recommended to download the Visit Greece app before arriving in Greece.
Prior to departure, all travellers must have an acceptable form of certification of their health condition. The accepted documents are either:
A negative PCR molecular test result from a laboratory taken up to 72 hours before entry in Greece.
A vaccination certificate issued by a certified authority.
A certificate of recovery from the SARS-CoV-2 virus infection issued by a public authority or a certified laboratory.
Proof that the traveller was tested positive with COVID-19 in the past 2 to 9 months proved either by presenting a positive PCR molecular or an antigen test result from an authorized laboratory or a medical certificate confirming that the holder was tested positive with SARS-CoV-2 virus infection.
The certificates must include the critical information in English, German, French, Italian, Spanish, Russian and the traveller's full name must match the name on the passport or any other recognised travel document.
Upon arrival, travellers are subject to:
Sampling RAPID antigen tests at the entrance gates for selected individuals drawn from a targeted sampling system, based on the "EVA" system.
Mandatory isolation if they test positive for SARS-Cov-2, following a sampling test. In this case, the travellers and their travel companions are accommodated in quarantine hotels, where they will undergo further PCR testing to confirm the initial diagnosis. Guests will stay in seclusion hotels for at least 10 days. The expenses of the accommodation in quarantine hotels are covered by the Greek state.
What are your views on Greece reopening? Comment below.
If you have plans to travel, check out the deals we found just for you!
Check out the deals we have found below and tell us your travel plans.
Check out the offers and discounts from:
And because of the pandemic, don't forget to get your travel insurance, which will cover you for flight disruptions and pandemic related matters.
IaM can help with your visa application to the United States, the UK & other countries
If you need help with a US visa, a UK Visa, or visa to Europe, including help with appointment booking obligations, IaM can help.For more information and advice on US immigration, UK immigration law and US visa applications Or If you need any help or assistance please, reach out to your Visa Coordinator at IaM.
Some of our posts include affiliate links. If you choose to purchase any of these products, we might get a small commission. For more information, check out our TOS.