How Will the US Vaccine Passport Work?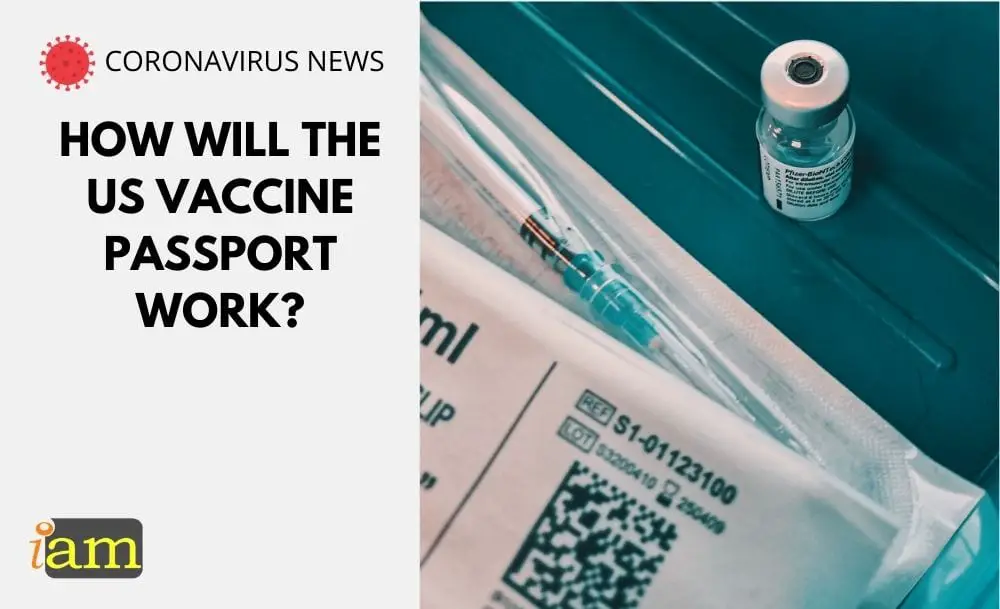 It has been months since a vaccine passport was touted to be the hope to safely jumpstart the hard-hit travel industry. 
Vaccine passports that provide proof of immunity to the coronavirus are supported by the travel industry and other businesses that have suffered from concerns about the risk of contagion in public places.
Several countries have already announced they will allow non-essential travel from vaccinated individuals.
United States President Joe Biden and his administration are working with private industries to develop a COVID-19 vaccination credential system.
White House officials said that the push for vaccine passports should come from the private sector and that the federal government won't take the lead in creating a centralized document proving vaccination.
The US government "is not viewing its role as the place to create a passport, nor a place to hold the data of citizens," Andy Slavitt, a White House COVID-19 adviser, said in a briefing.
Slavitt said there is a segment of the US population that would be concerned if the government plays "too heavy-handed of a role" in monitoring vaccinations. However, he said federal officials will lead an interagency process to ensure "important criteria" around data privacy and data security are met.
It's also important that we recognize that there are still many, many millions and millions of Americans that have not yet been vaccinated.

Andy Slavitt, White House COVID-19 adviser
White House Press Secretary Jen Psaki said in a separate briefing there will be no centralized federal vaccination database, and no federal mandate requiring a single vaccination credential.
A determination or development of a vaccine passport or whatever you want to call it will be driven by the private sector. Ours will more be focused on guidelines that can be used as a basis, and there are a couple of key principles we're working from.

Jen Psaki, White House Press Secretary
Private Sector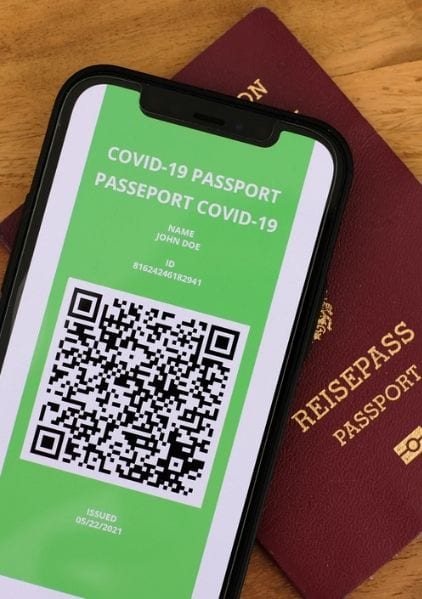 Psaki said the government wants to encourage an open marketplace with a variety of private sector companies and nonprofit coalitions developing solutions. She didn't have a timeline for the process.
The travel industry is seeking vaccine passports or solutions to verify COVID-19 vaccination and testing results. Some being developed include the IATA Travel Pass app, the AOKpass from French travel-security company International SOS, and the CommonPass, which is being developed by a Swiss nonprofit and the World Economic Forum.
President Biden plans to announce that within three weeks, 90% of US adults will be eligible to get a COVID-19 vaccine, officials familiar with the matter said. The president previously directed states to open eligibility to all adults no later than 1 May.
Data Concerns
US officials say they are grappling with an array of challenges, including data privacy and health-care equity. 
They want to make sure all Americans will be able to get credentials that prove they have been vaccinated, but also want to set up systems that are not easily hacked or passports that cannot be counterfeited, given that forgeries are already starting to appear.
One of the most significant hurdles facing federal officials is the sheer number of passport initiatives already underway. A chaotic and ineffective vaccine passport approach could further delay the economic recovery by undermining public trust and confidence.
Some of our posts include affiliate links. If you choose to purchase any of these products, we might get a small commission. For more information, check out our TOS.
What are your thoughts on vaccine passports? Do you think there are other alternatives to safely travel again? Talk to us in the comments section below.
If you have plans to travel, check out the deals we have found below.
Check out the offers and discounts from:
And because of the pandemic, don't forget to get your travel insurance, which will cover you for flight disruptions and pandemic related matters.
IaM can help with your visa application to the United States, the UK & other countries
If you need help with a US visa, a UK Visa, or visa to Europe, including help with appointment booking obligations, IaM can help. For more information and advice on US immigration, UK immigration law and US visa applications or if you need any help or assistance please, reach out to your Visa Coordinator at IaM.