Minister of Immigration UK resigns for employing an illegal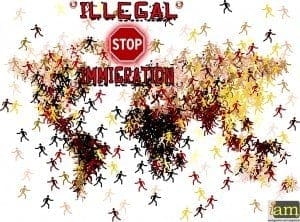 Illegal immigrant. Lady cleaner worked from 2007 until other day for the Minister of Immigration, leading to his resignation, after for several years have created legislation that would allow him to reduce such situations. His motto was: "Here Illegally? Arrest Risk or Go Home.", we wonder: Illegal immigrant goes home or to jail? And the Immigration ex – Minister  goes where?! How ironic this can be!
Mark Harper had no choice if not resign.
As you can see those situations can be embarrassing for both, employer and employee,  that doesn't know the legal requirements for their permanence in the country. So, it's important to look for who knows, with who you can deal for your case and check the essential requirements to remain in the country without bigger problems. We are aware of immigration and migration laws and we are in constant update. Do not hesitate to contact us.
In iam (immigration and migration), we have the most convenient solution for your problem.
<< As you can see, the papers being used by the illegal (…) are as genuine and legal as they can be, but the person holding the paper is not. That is what makes it very hard for the government to play catch-up, just like the minister found out to his expense. Now, I don't want you wasting your tears and sympathy on the minister for even one second. The only person coming off worse in this drama is the house-girl, who is bound to pay a hefty cost for causing such embarrassment to a whole minister. >>, The Observer.
Iam (immigration and migration) is regulated by OISC and have an excellent understanding of UK Border Agency policies and procedures.
Latest posts by Maria Pintado
(see all)