India To Resume E-Visa Facility for UK Citizens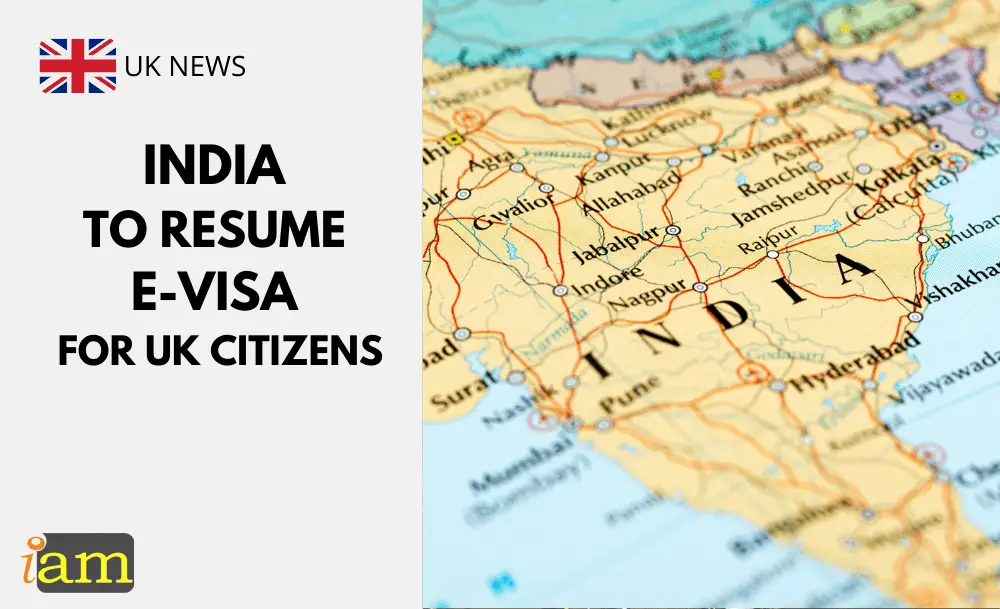 India has reinstated e-visas for British travellers, allowing visitors to apply online instead of having to book in-person appointments and interviews to secure a visa. 
India's High Commissioner to the UK, Vikram K Doraiswami, announced in a video that India is set to resume the e-Visa facility for UK citizens travelling to the country. 
According to a statement by the High Commission of India on its official Twitter account, the e-Visa facility will be available for all nationals of the UK travelling to India and that the visa website will soon be ready to receive applications.
The move is expected to bring a surge in bookings from British travellers.
India's E-Visa Process
To apply for an e-visa, applicants can visit the official website of the government. 
Click on 'Apply here for e-Visa' on the website and fill in the required information and the category of e-visa the applicant wishes to apply for. Upload a Photo and Passport Page.
After this is done, pay the e-Visa fee online. The processing fees are country specific. 
Currently, for an e-tourist visa, the fee ranges from $10-$80 depending on the duration of the visa applied. The fee for an e-Business, e-Medical, e-Medical Attendant and e-Conference Visa ranges from $80-$100. 
The Electronic Travel Authorisation (ETA) will be sent to the provided email. You need a printed copy of the ETA and present it at Immigration Check Post where the e-Visa will be stamped on your passport.
The e-Visa application normally takes 72 hours or more for processing.
What are your thoughts on this issue? Talk to us in the comment section below. Or if you need more advice on the above, contact us for further travel & immigration advice.
Check out the deals we have found below and tell us your travel plans.
Check out the offers and discounts from:
And because of the pandemic, don't forget to get your travel insurance, which will cover you for flight disruptions and pandemic related matters.
IaM can help with your visa application to Europe, the United States, the UK & other countries
If you need help with a US visa, a UK Visa, or a visa to Europe, including help with appointment booking obligations, IaM can help. For more information and advice on US immigration, UK immigration law and US visa applications or if you need any help or assistance please, reach out to your Visa Coordinator at IaM.
Some of our posts include affiliate links. If you choose to purchase any of these products, we might get a small commission. For more information, check out our TOS.