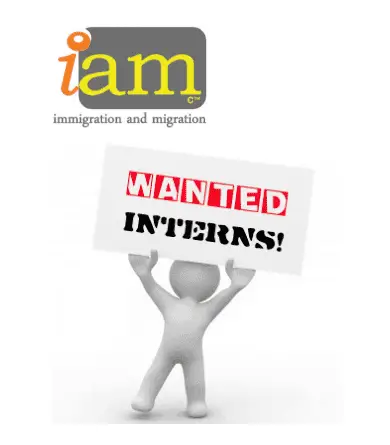 No matter where you come from, you must now you are a citizen of the world. The English language by far the most widely spoken around the world.
An Internship will provide you with valuable work experience in an English-speaking organisation.
You will improve the fluency and range of your English language skills. As well will give you an international dimension by adding it to your CV.
No doubt for anyone, the job market has become exigent. It's for sure a winning combination that will give you a competitive outline in the job market.
You can have more information about the services we provide in relation to English Courses in our website iamlearning.eu
There are 2 types of programs: Full-time program and Part-time program.
The full-time program consists of an intensive language training for a minimum of four weeks followed by a full-time unpaid internship with a local employer. During the language training, you will focus on exploring the specialised vocabulary of the workplace and with the support and assistance of a dedicated Internship Counsellor, you will prepare for interviews with prospective employers. Then, once you have completed your intensive study period, you will begin your full-time internship, which may be chosen from a range of possible fields and employers.
The full-time internship program is available in the following location:
The part-time program comprises a full-time four-week English course followed by a period of 8, 12 or more weeks in which students divide their day between studying English and participating in an unpaid internship. During the first part of the program, our Internship Counsellor will help you to prepare for interviews. During the second part of the program, you will combine formal classroom study with real-life business experience at a local company.
The part-time internship program is available in the following location:
Why choose iam (immigration and migration) for an internship?
A wide variety of departments available to match your career goals.
Focused language training to help you make the most of your placement.
Expert help to prepare your CV and covering letter and to practise interview techniques.
Counselling and support throughout your internship placement.
Entry requirements
You will need an English level of Higher Intermediate or above with good oral communication skills by the time the placement begins. We will advise you on how much language tuition you will need to reach this standard. You will be required to take an English test on enrolment as well as supplying your CV with a covering letter by email. Internships are available to students aged 18 and over. Please note that all Internship placements are unpaid and are subject to the visa regulations in the destination country.
Please, feel free to contact us now if you would like to find out more about the Internship placement service or to apply for an Internship placement.
Don't loose this opportunity which can change your life forever.