Italy bans entry to arrivals from 13 'at risk' countries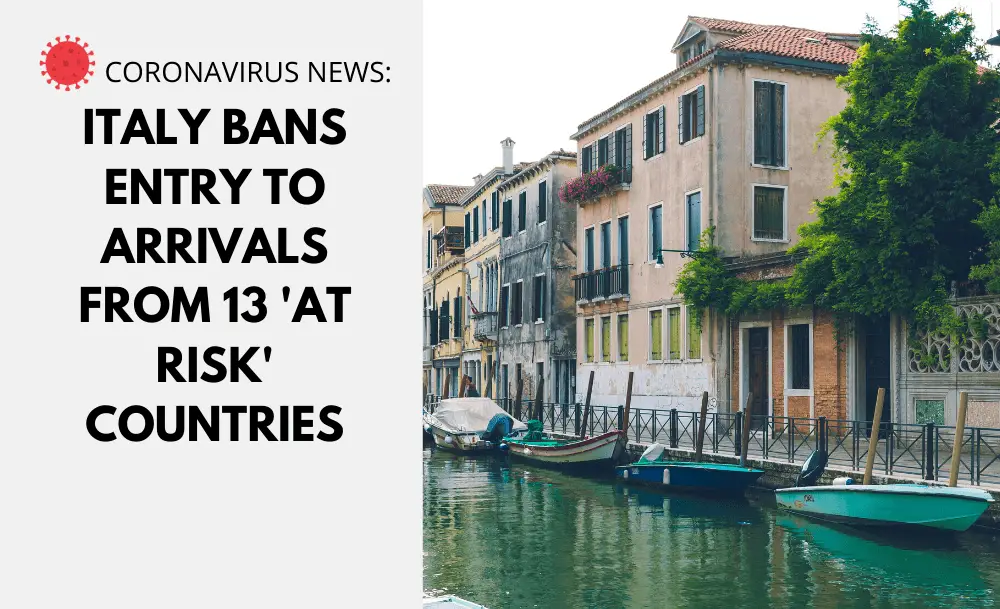 Italy has banned entry into its territory to arrivals from 13 countries considered high risk amid fears of a second wave of coronavirus.
It means that travellers that have stayed or transited through any of these 13 countries in the last 14 days will now be denied entry into Italy.
Additionally, Italian residents returning from these countries are being requested to self-isolate for two weeks.
The list of countries on the Italian banned list are:
Armenia, Bahrain, Bangladesh, Brazil, Bosnia and Herzegovina, Chile, Kuwait, North Macedonia, Moldova, Oman, Panama, Peru and the Dominican Republic.
The Italian authorities are being cautious, to avoid any mistakes in dealing with the virus.
The ban comes as Italy has got on top of the coronavirus outbreak and is trying to ensure that a second wave does not occur. 
The news comes as one of the Italian hotspots of the initial outbreak, the intensive care unit at Pope John XXIII hospital in Bergamo, declared itself COVID-free since its first coronavirus case was admitted 138 days ago.
Travellers from the EU+ countries and the EU Safe list of countries outside the European Union can travel to Italy without the need of quarantine on arrival.
Elsewhere in Europe…
Romania has  recorded a spike in coronavirus patients after recording its highest daily cases since the pandemic started.
Several cities, including the capital Bucharest, are being treated as virus hotspots.
The authorities in Romania have urged people to continue to follow social distancing rules and good hygiene but have stopped short of enforcing new restrictions.
In Croatia, it has also been reported that there are traffic jams of people trying to enter despite a record number of new infections.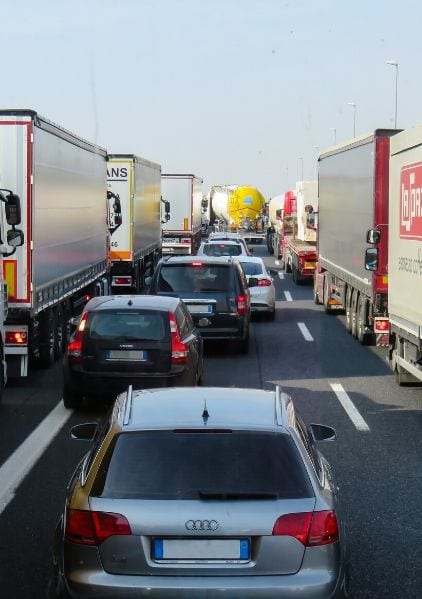 Croatia is seeing an uptake of travellers and long queues of traffic leading up along its border.
At the country's border with Slovenia, drivers waited up to three hours before being allowed to enter over the weekend.
This is after learning that Croatia has been open throughout the coronavirus pandemic and allowing all visitors into the country.
Additionally, Croatia has reported its highest number of new COVID-19 infections in a 24 hour period. 
The Coratian authorities are requiring face masks to be worn on public transport, shops, bars and restaurants.
Most of the travellers are coming from Germany and Central Europe. Whilst there is an estimate of tourism at 40% compared to the previous year.
In France, bumper-to-bumper traffic held up travellers looking to travel over the holiday weekend. Bison Fute, the French traffic advisory service reported a peak of 955km-worth of traffic jams at one point on Saturday.
In Spain, face masks are mandatory in all public spaces, including on the Balearic Islands, after the discovery of dozens of localised outbreaks.If you need assistance obtaining a visa to any of these countries, reach out to your travel coordinator at IaM.