Italy Scraps Quarantine Requirements for Travellers from the UK and More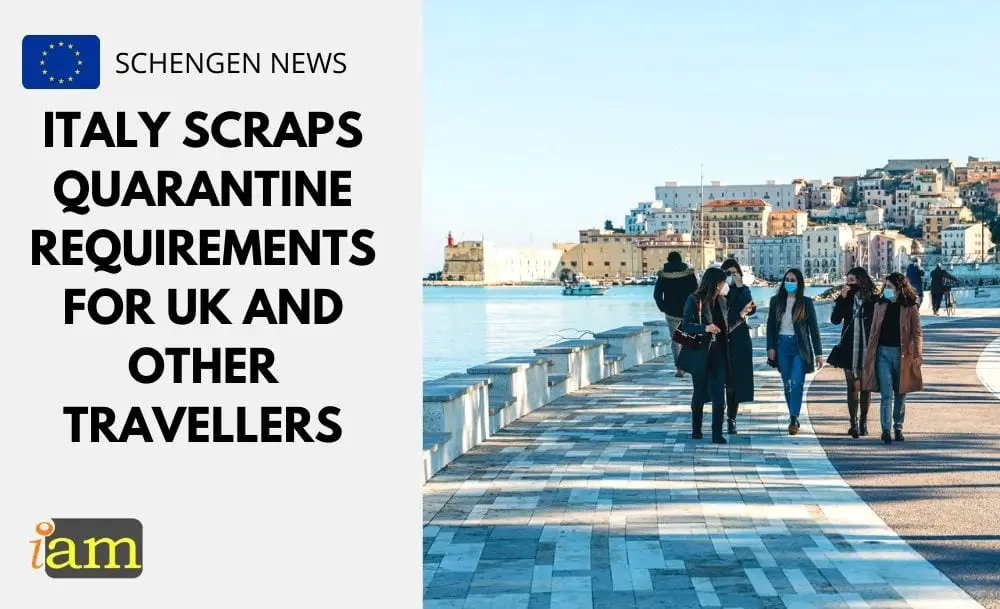 As it seeks to entice tourists this summer, Italy announced that travellers from the United Kingdom, European and Schengen Area countries, as well as those from Israel, will be permitted to visit Italy, quarantine-free, starting 16 May.
Travellers from these countries who test negative for Coronavirus can forgo the mandatory quarantine. Previously, travellers to Italy were required to quarantine for 5 days.
Italy plans to attract more international visitors this summer in order to prevent further financial loss and help the travel and tourism sector get out of the crisis provoked by the pandemic.
Travellers from the US, Canada, and Japan
Italy also wants to allow tourists from the United States, Canada, and Japan to visit without quarantine as early as June if they have been vaccinated.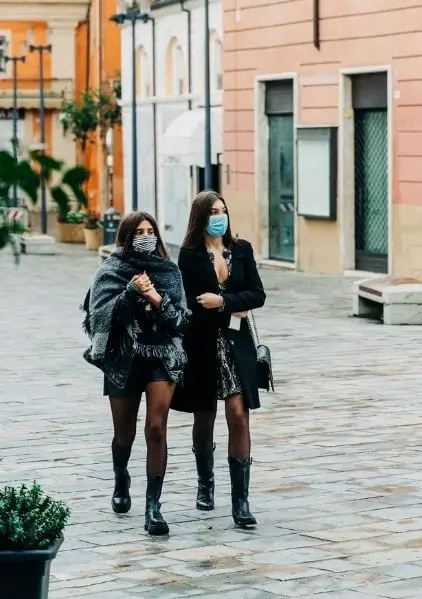 Italy's Prime Minister, Mario Draghi, has said that passengers from the United States, Canada and Japan could soon visit Italy quarantine-free if they have been fully vaccinated against the Coronavirus.
Our goal is to reopen Italy for tourism, domestic and international.

The pandemic has had vast economic effects on the tourism industry, and we're working to get it going again as soon as possible, and in maximum safety.

Italy Prime Minister Mario Draghi
He has indicated that the country could ease some of its strict rules imposed to halt the further spread of the Coronavirus, so more persons from overseas could visit the country.
In recent days Italian ministers have repeatedly indicated that a change in Italy's travel rules is imminent without giving firm dates for different countries, to the confusion and frustration of people trying to finalise holiday plans.
Italy-US COVID-Tested Flights
Draghi also promised to expand "COVID-tested" flights, currently operated between New York or Atlanta in the United States to Milan or Rome, which allow passengers to skip self-isolation requirements, if they test negative for COVID-19 before and on arrival.
For travellers currently eligible to visit Italy, Delta Air Lines recently launched quarantine-free flights from New York City to Rome and Milan, requiring passengers to test negative for COVID-19 a total of 3 times, including twice prior to departure and once on arrival to bypass the mandatory quarantine.
According to the U.S. Embassy and Consulates in Italy, at present, non-essential travel such as travel for tourism purposes to Italy from the U.S. and most non-EU countries is prohibited.
Essential travel is allowed and includes students, businesspersons, EU residents and relatives of Italian citizens.

Officials at the U.S. Embassy and Consulates in Italy
Are you heading to Italy this summer? Talk to us in the comment section below.
If you have plans to travel, check out the deals we found just for you!
Check out the deals we have found below and tell us your travel plans.
Check out the offers and discounts from:
And because of the pandemic, don't forget to get your travel insurance, which will cover you for flight disruptions and pandemic related matters.
IaM can help with your visa application to the United States, the UK & other countries
If you need help with a US visa, a UK Visa, or visa to Europe, including help with appointment booking obligations, IaM can help. For more information and advice on US immigration, UK immigration law and US visa applications or if you need any help or assistance please, reach out to your Visa Coordinator at IaM.
Some of our posts include affiliate links. If you choose to purchase any of these products, we might get a small commission. For more information, check out our TOS.