UK visa application process in Macedonia changes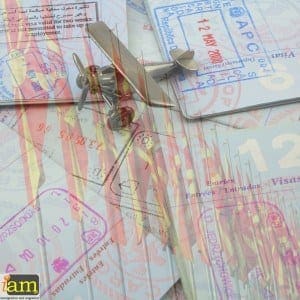 From 26 March 2014 the visa application centre will move to:
Soravia Centre
Stiv Naumov
Skopje
Macedonia
The new commercial partner Teleperformance Ltd will take over the running of our visa application centre in Skopje.
Be aware, the following changes:
change of opening hours – appointments will be available from 09:00 to 13:00 at the visa application centre every Monday, Tuesday and Wednesday;
user pays charges – there will be an additional charge of £59.00 for application submission facilities in Skopje. This will be charged at the point of booking the appointment. You will be unable to proceed with your appointment at this visa application centre if this fee is not paid; and
introduction of the priority visa service – this service will cost £100 (charged in Euro). It will allow you to have your visa application placed at the front of the queue once it has been received by us. Your dependents can also apply for this service at the same time as you for an additional priority service fee.
Also, you may apply at your nearest free to use application point which is located in Pristina.
About the Priority visa service does not imply or guarantee in any way that those applicants applying using the scheme will be successful in their application. All applicants using the service must qualify against the requirements of the UK immigration rules to be issued a visa.
This service is only available to applicants who are resident in Macedonia and are applying for:
any visitor visa; or
Tier 2 (Skilled workers) and Tier 5 (Temporary worker – Creative and Sporting) applicants sponsored by a company/institution listed on our approved Premium Sponsor list; or
dependents applying with the above.
Attention, if you are applying for any other visa type or for a visa to a Commonwealth country or British Overseas Territory you should not use the priority visa service.
They will work closely with the commercial partners to ensure continuity of the service during the transition period.
Apologises in advance for the inconvenience.
Latest posts by Maria Pintado
(see all)