Netherlands Lockdown: The Netherlands Enters Lockdown Over Omicron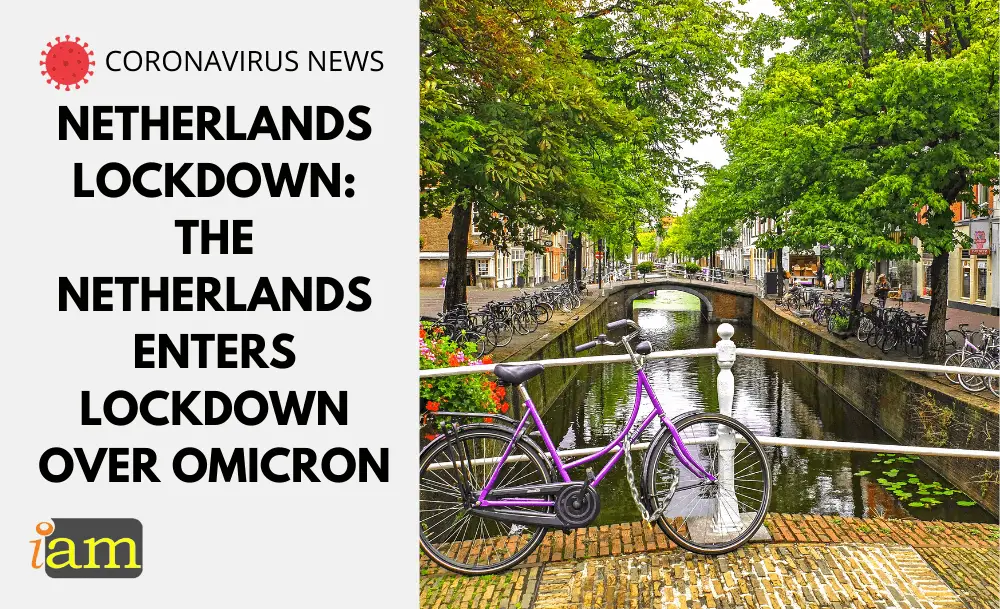 The Netherlands is the first EU country to re-enter lockdown as Omicron surges. Bars, restaurants, many shops, cinemas, and gyms will close until at least mid-January
The Netherlands emergency response committee has advised for a lockdown of all non-essential shops and venues to get Omicron cases under control.
The Dutch government has ordered a shutdown of non-essential services.
Under the new restrictions, public venues like bars, sports halls, museums and nightlife will shut down from Sunday, 19 December 2021, and will remain closed until January 14. 
Essential shops, like supermarkets, will remain open until 8 pm, as well as takeaways from restaurants.
It is forecasted that Omicron will become the dominant variant by the end of this month, taking over from Delta and is worried that its intensive care capacity will be overloaded if action isn't taken early.
Households will be limited to two visitors a day. That number is expanded to four for Christmas Eve and Day, Boxing day, and during New Year's.
Schools will be closed at least until January 9, at which point the government will evaluate what action to take.
The Netherlands has become the first EU country to re-enter strict nationwide lockdowns since 2020.
Dutch prime minister Mark Rutte stated that the measures were "unavoidable" in the face of a variant that was spreading "even faster" than authorities had expected. "We have to intervene now to prevent it from getting worse," he said.
At the beginning of the pandemic in 2020, the Netherlands initially opted for a lighter, "intelligent lockdown". This was criticised and this year, it has been pushed into some of the toughest measures in the EU as Covid cases and hospitalisations surge.
These new lockdowns come after restrictive measures previously brought in were met with street protests and violence in recent months, especially during two nights of rioting in Rotterdam in November.
New restrictions in Europe
Elsewhere in Europe, other than the Netherlands lockdown ministers in France, Cyprus, and Austria have tightened travel restrictions, while Paris has also cancelled its New Year's Eve fireworks.
Denmark has closed theatres, concert halls, amusement parks and museums over the Christmas period, and Germany' has introduced a ban on people arriving from the UK. Whilst the UK itself is being advised to impose further restrictions over Christmas.
Netherlands lockdown and travel restrictions: Can you visit Amsterdam over Christmas?
With the Netherlands implementing a full lockdown what are the current Netherlands travel restrictions? And what do the new Netherlands lockdown measures mean for tourists?
Currently, the Netherlands has classed the UK as a country of 'very high risk' with a variant of concern. 
As the UK is now outside of the EU/Schengen zone due to Brexit, from Wednesday, December 22, all UK visitors to the Netherlands will need to self-isolate for 10 days on arrival. If you travel before Wednesday, fully vaccinated UK travellers can enter the Netherlands if they showed:
proof of vaccination status (e.g. NHS Covid Pass)
proof of a negative PCR result (taken less than 48 hours before arrival)
proof of a negative antigen test result (taken less than 24 hours before arrival).
But from December 22, this will no longer apply and the 10-day self-isolation period will be required for all UK travellers. The isolation period can be cut down to five days if you receive a negative Covid test result from the GGD (the national public health authority) on Day 5 of quarantine. Then you need to keep in mind the new Netherlands lockdown rules.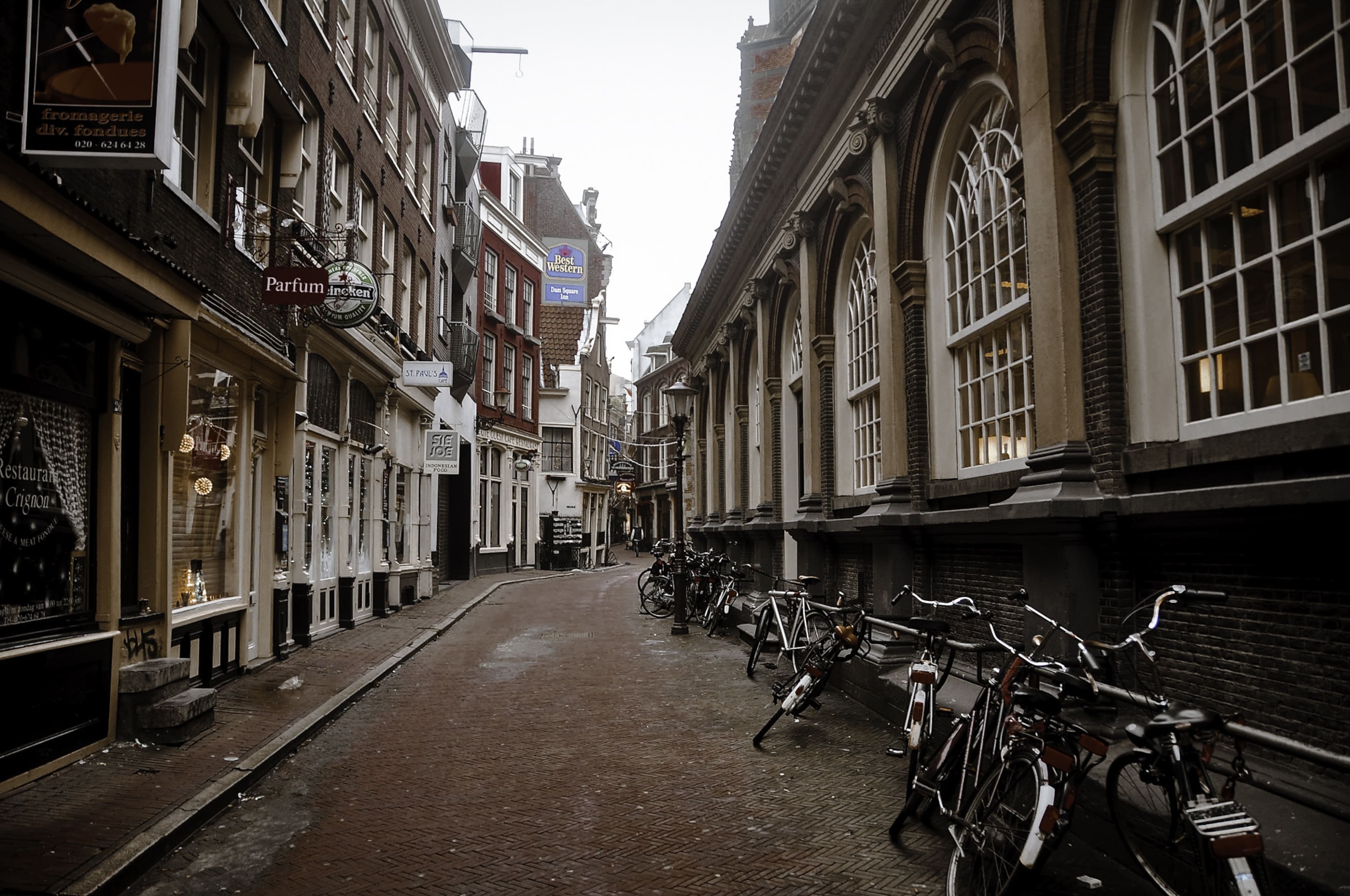 Europe braces for more Covid-19 travel restrictions as US holds off
With new lockdowns, restrictions and travel bans, Europe faces a critical week of decisions that could disrupt the Christmas and New Year's holidays. In the US, the unvaccinated have been warned and advised not to travel.
Spain 
Spain will convene an online emergency meeting on Wednesday to analyse the pandemic and discuss new measures. Some regions are already requiring proof of vaccination to enter restaurants and bars, but have refrained from more aggressive steps that could put a drag on an economy heavily reliant on services and tourism. 
Italy
On Thursday, Italy will hold an emergency meeting and may look at options such as requiring masks outdoors, shortening the validity of vaccine certificates, and possibly requiring inoculated people as well as the unvaccinated to take Covid tests to access large events.
Switzerland
Switzerland will exclude the unvaccinated from large parts of public life, such as restaurants, museums and gyms. The Swiss government also reintroduced a work-from-home requirement until 24 January.
Ireland
Ireland will require bars, restaurants, cinemas and sports venues to shut down by 8 p.m.
Austria 
Austria was in lockdown when omicron hit, after a low vaccine rate fed a surge in delta cases that swamped the country's health care system. The general lockdown was lifted earlier this month in time for the holidays. The unvaccinated have also been offered a respite, but after the New Year will once again only be allowed to leave their homes to go to work, do essential shopping, or exercise. 
Austria has also mandated vaccines from February. Austria's daily cases have fallen more than 75% from their peak, and vaccinations have advanced steadily in the past month. 
Poland
Poland has ordered schools to switch to remote learning through 9 January and tightened capacity limits in public spaces such as restaurants, hotels and cinemas. Limits were reduced to 30% of capacity from 50% previously. 
The Polish government has closed discos and nightclubs as of Dec. 15. The health ministry is also planning to make vaccines mandatory for medical staff, uniformed services and teachers as of 1 March 2022.
What are your thoughts on these new lockdowns? Talk to us in the comments section below.
If you have plans to travel, check out the deals we have found in the description box below.
Check out the offers and discounts from:
And because of the pandemic, don't forget to get your travel insurance, which will cover you for flight disruptions and pandemic related matters.
If you need assistance with a visa to Europe, the UK, or the US, including help with securing your travel arrangements, IaM can help.
For visa advice, contact your IaM visa coordinator.