New restrictions against Belgian travellers will 'without a doubt' be implemented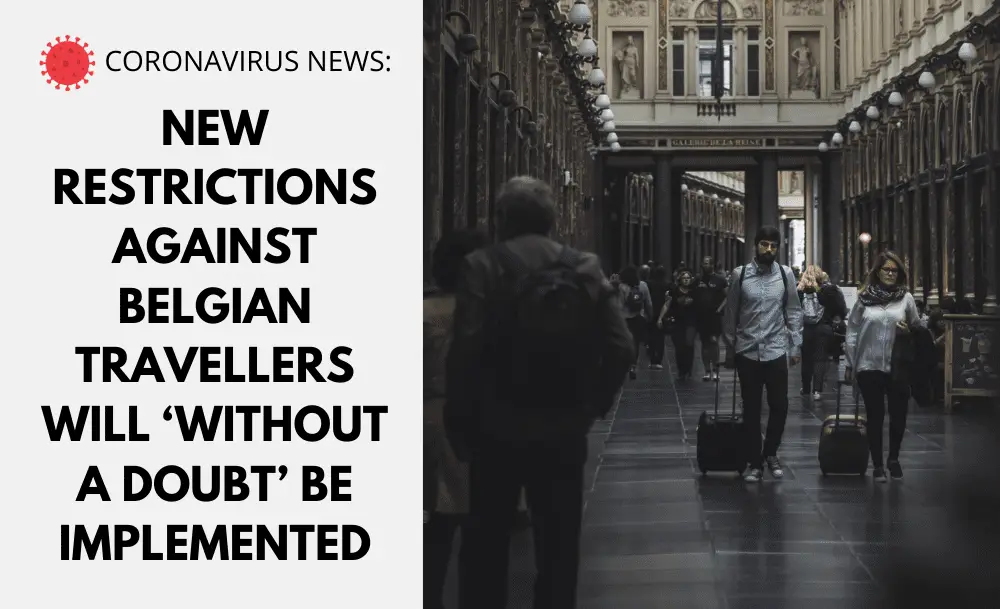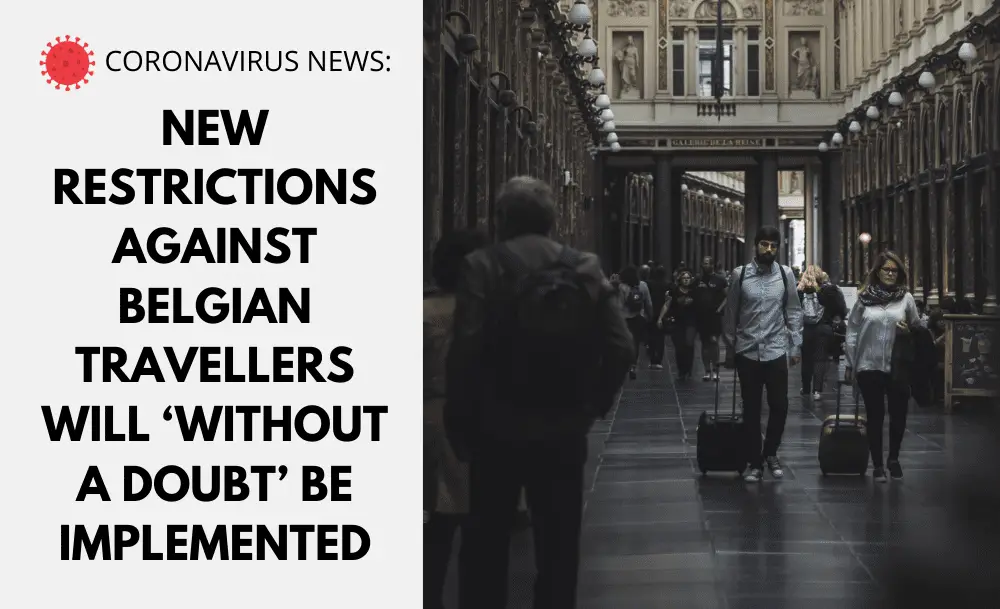 Several European and Schengen countries have issued new restrictions for travellers from Belgium and it's expected that more countries will follow suit "without a doubt."
Lithuania, Latvia and Estonia have imposed a 14-day quarantine for travellers from Belgium. The Netherlands has also advised against non-essential travel to Antwerp. Additionally, Norway has changed Belgium from Code Green to Code Red.
Norway travel advice against travel to Belgium
This means that travellers from Belgium arriving in Norway have to quarantine for 10 days from 1 August upon arrival in the country. The requirement to quarantine comes into force at midnight on Saturday 1 August.
Belgium has also been placed on Norway's travel advisory discouraging Norwegian travellers against non-essential travel to Belgium. Returning Norwegian residents will also face quarantine of 10 days when they arrive back in Norway from Belgium.
The decision was taken based on the assessment of the epidemiological situation in Belgium by the Norwegian Institute of Public Health.
The Netherlands advises against travel to Belgium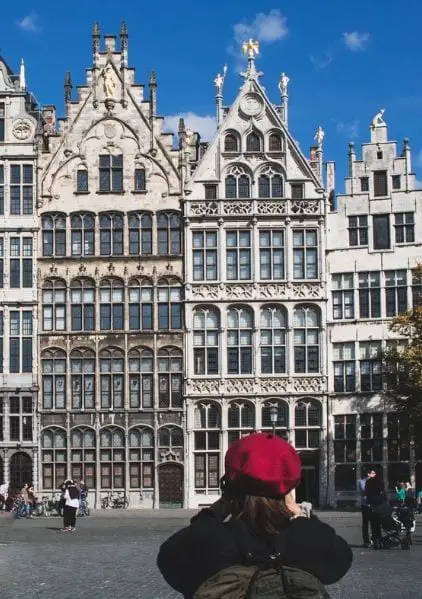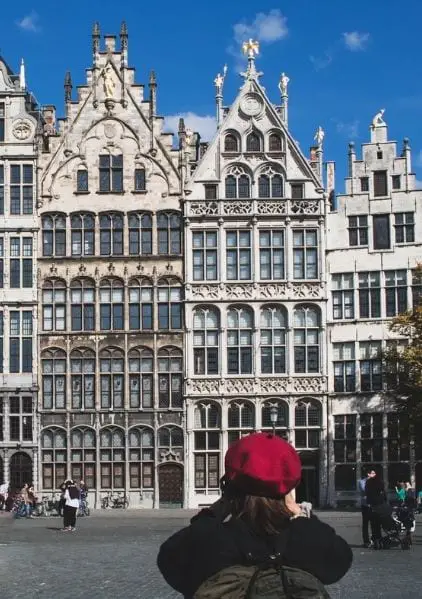 The Dutch government's ban has listed the province of Antwerp as an orange travel zone. It means that Dutch nationals are to stay away from the area for all non-essential travel.
The move comes after the Belgian province was put under a strict 11:30 PM-6:00 AM curfew as authorities rush to beat back a surge of new coronavirus cases.
"Travel to the province of Antwerp, and to the city of Antwerp, only if it is really necessary. So not for tourism," the Dutch foreign affairs ministry wrote on Tuesday.
Other areas of Belgium are still classed as yellow by the Netherlands, meaning there are no specific travel restrictions but Dutch residents are advised to remain vigilant due coronavirus "safety risks".
The Netherlands Ministry of Foreign Affairs said that Dutch residents can travel through the Antwerp province if they need to reach a destination that is outside the orange area but urged them not to stop for rest and not even to refuel.
Belgium's reactions to travel bans and restrictions on Belgium
These countries are not wrong to implement additional restrictions, according to Marc Van Ranst, who is a member both of the Belgian 'Risk Assessment Group' (RAG), which analyses the risks of coronavirus SARS-CoV-2 for public health, and of the 'Scientific committee Coronavirus' which advises Belgian health authorities on combating the virus and which makes prognoses on its evolution and spread in Belgium. He went on to say that other countries will "without a doubt" follow in the steps of Norway, Lithuania, Latvia and Estonia.
"We have not received any indications from other governments, but there will, of course, be changes for some countries in the future. Everything depends on which threshold they use. We would also give an orange or red colour to countries that are in the same situation as us. Antwerp would probably be red, the rest of the country orange."

Marc Van Ranst, member of the Belgian 'Risk Assessment Group' (RAG) and of the Scientific committee Coronavirus
As the situation is changing in Belgium, and in other countries as well, additional restrictions are very possible, according to Karl Lagatie, Spokesperson and Head of Press & Social Media for the Belgium Ministry of Foreign Affairs. "It can certainly not be ruled out that other countries will change their advice, but for the time being, there are no indications yet," he added.
Despite suspicions that the UK would also quarantine travellers returning from Belgium starting from, Belgium's Foreign Affairs Department confirmed that the country will not take additional measures "for now".
The BBC reported that a senior government source had confirmed that the numbers in Belgium would continue to be monitored for the moment.
Belgium tightens COVID-19 restrictions to avoid another lockdown amid a rise in cases
Belgium's prime minister, like the UK's Prime Minister this week, put the brakes on the easing of their country's coronavirus restrictions.  Belgium unveiled a set of drastic social distancing measures aimed at avoiding a new general lockdown amid a surge of new COVID-19 infections.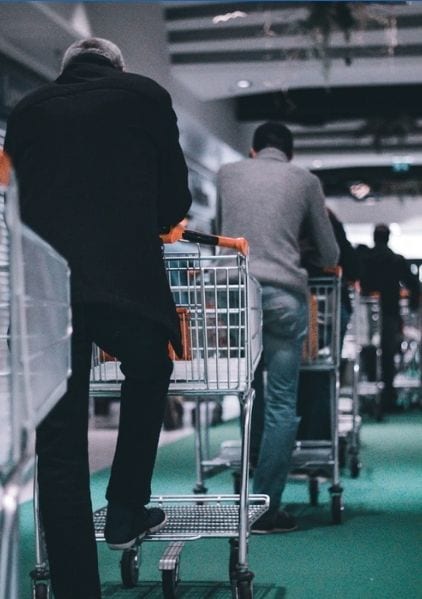 The Belgian Prime Minister, Sophie Wilmes said that from Wednesday contacts outside every household will be limited to the same five people over the next four weeks, as the so-called "social bubble" now applies to a house and its occupants and not to individuals. 
Belgian residents are currently allowed to meet with 15 different people per week. The measures don't apply to children under the age of 12.
"Our aim is clear — avoid another full lockdown," Wilmes said.
The new measures will include lowering crowd limits at public events to 100 people indoors and 200 people outdoors. This is to avoid further restrictions and to ensure children can return to school in September, after the summer break.
People are being encouraged to work remotely when possible. Other measures announced were that shoppers should run errands alone from now on and limit the time they spend in stores to 30 minutes. Also, family or friends' gatherings, including wedding receptions, will be limited to a maximum of 10 people.
Belgium's second wave of Coronavirus
Belgium has tightened restrictions on travel after the country reported a rise in cases sparking fears of a second wave of coronavirus.
Belgium has seen a surge in confirmed cases over the past three weeks. Last week, the number of cases rose 71% from July 17-23 compared to the previous 7 days, with 47% of the cases detected in Antwerp alone.
The number of cases also increased greatly in the rest of the county, with an average of 279 new daily cases and a 30% rise in the number of people admitted to hospital.
Belgium, a country with 11.5 million inhabitants, has been particularly hard hit by the virus, with more than 66,000 cases and 9,821 deaths. The government had already tightened restrictions last week, making the use of face masks mandatory in crowded outdoor spaces while requiring bar and restaurant owners to register contact details of customers.
Belgium has even banned travel to certain regions and countries such as Sweden and Spain due to a surge in cases in Spain's Catalonia region. Portugal is also on Belgium's "red list", meaning any traveller coming back to Belgium would need to be tested and self-isolate for two weeks.
Belgian officials believe that the surge in coronavirus numbers is caused by returning holidaymakers, much like what happened in spring when Belgians returned from Italy and Austria.
The orange level of the system now also includes 12 countries after previously having none.
Under the orange list falls countries such as Cyprus, Denmark, Iceland, Ireland, Luxembourg, Bulgaria, Romania and Croatia are considered to be of high-risk. Countries that are on the Orange list means that testing and self-isolation are advised but not mandatory.
On 15th June 2020, Belgium reopened its borders after shutting them to prevent the spread of the coronavirus pandemic from March 2020. Belgium reopened its borders to the EU and Schengen countries, the UK, Ireland, Romania, Bulgaria, Croatia and Cyprus.
Belgium has maintained that it will keep its borders shut to third-country nationals for non-essential travel. This is despite that the EU safe list of third-countries that they have deemed safe to travel into the EU. Travel is only permitted to those that have a residency or a national visa or student visa.
From 31st July the travel update for Belgium is as follows:
The travel restrictions do not apply to
Nationals of the EU Member States and the Schengen Member States;
Family members of nationals of an EU Member State or Schengen Member State, provided they hold the documents required for entry into the territory and they can prove their status as family members via documentation;
Travel to Belgium from the United Kingdom, Ireland, Romania, Bulgaria, Croatia and Cyprus (EU non-Schengen states). There are no longer specific travel restrictions imposed upon these journeys. The general entry conditions to the Schengen territory apply.
Third-country nationals who have a residence card or D-visa (for example for students or highly qualified workers) enabling them entry into Schengen area.
Third-country nationals with a nationality included on the list of third countries, which will (as soon as a formal decision has been taken by the Belgian authorities) be published on the website of the Belgian Federal Public Service Foreign Affairs https://diplomatie.belgium.be/en. Also, these third-country nationals must fall within the scope of the measures.
Where you fit within one of these exemptions and you don't have the necessary documents already, you will need to apply for a national visa or a Schengen visa for Belgium.
Options for travellers who already have a visa to Belgium
People with a valid visa are strongly advised to postpone any non-essential travel.
If your current visa, issued for the postponed trip is insufficient to cover the duration of the new trip, you can apply for a new visa using a simplified process. A new visa may be requested by providing only the following documents:
a) Valid visa for a short stay:
visa application form indicating the new travel dates
copy of the travel document with the visa issued for the postponed trip
proof of the arrangements made for the new trip (e.g. new date set for the conference or professional meeting, new invitation, etc.), and
travel health insurance covering the duration of the proposed new trip.
b) Valid visa for a long stay (family reunification, work, studies, …) :
visa application form indicating the new travel dates
proof of payment of the handling fee
copy of the travel document with the visa issued for the postponed trip.
Family reunification: a new visa can be issued by confirming that your sponsor still has a valid identity card or valid residence permit and can confirm that the family reunification is still proceeding.
Visas for marriage or legal cohabitation in Belgium: A new visa may be issued after confirming that your future spouse or partner still has a valid identity card or valid residence permit. The relationship status of both parties will need to be confirmed also by a recent certificate of single status, new marriage declaration and confirmation by the future partner of their willingness to declare legal cohabitation.
You will still need to complete a visa application form, make a payment and provide a copy of the travel document with the visa and travel health insurance covering the duration of the proposed new trip.
Returning to your country after being stuck in Belgium because of the Coronavirus
The Covid-19 crisis caused unprecedented travel restrictions and many people who were abroad were thus prevented from returning home on the scheduled date.
As of March 2020, all Schengen states have taken decisions allowing these people to extend their stay on their territory. In Belgium, people received a letter from the Immigration Office authorising them to extend their stay in Belgium.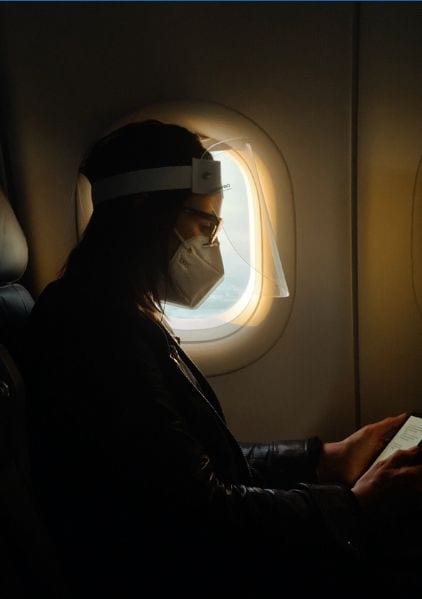 Possibilities of return are starting to emerge, but not always from the State which has authorised the extension of the stay.
These national decisions had to be given a "Schengen effect" so that the persons involved could travel to another State to return home. This has now been achieved by adopting a document containing all the national measures taken by each Schengen State. (see the new Annex 2A to the Handbook for the processing of visa applications and the modification of issued visas).
In practical terms
A third-country national authorized to extend his stay in Belgium because of the health crisis may travel to another Schengen state to go back home. However, he will have to hold a valid passport, the letter sent by the Immigration Office and proof that he is going to that State to return to his country of origin or residence (plane ticket, train ticket, etc.).
Recommendation
The Immigration Office advises the persons concerned to contact the consular authorities of the State involved to ensure that they will be allowed to transit through its territory.
What are your thoughts on how Belgium is handling the response to COVID-19? Comment below.
If you need any help or advice, reach out to your visa coordinator at IaM.