Poland Opens Borders to US and More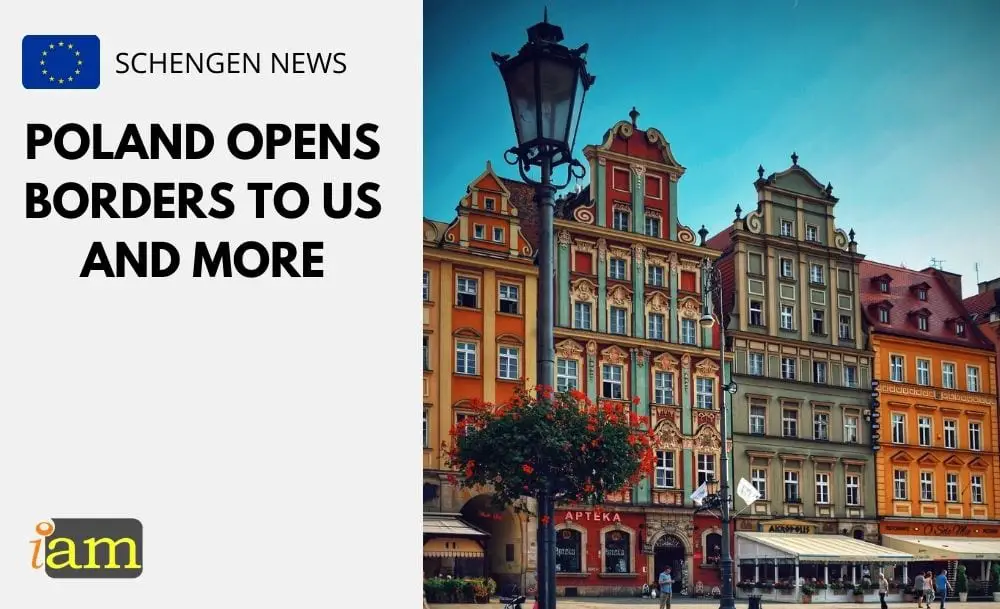 Due to the pandemic, the Polish government has implemented obligatory restrictions on Poland's border. These restrictions limit foreign nationals' entry and dictate quarantine restrictions upon crossing the border.
The travellers from EU Member States or Schengen Associated Countries are allowed entry without restrictions if they provide proof of vaccination authorised by the EU or they have proof of negative result to COVID-19 virus.
All other travellers are required to stay self-isolated until they obtain a negative test result (within 48 hours after crossing the border).
Travellers From Outside the EU and Schengen Zone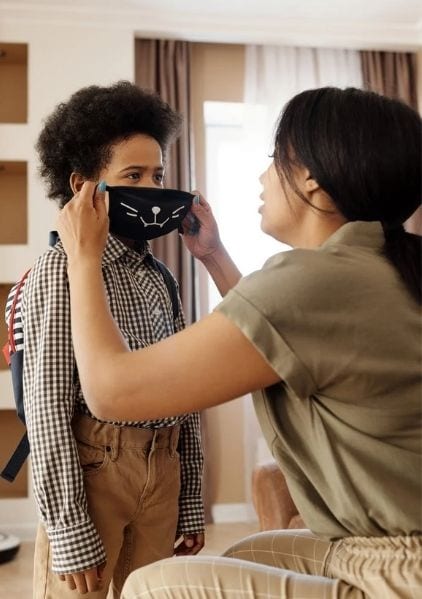 As of 19 June, the following nationals and residents can enter Poland for non-essential purposes.
Australia
Canada
Georgia
Israel
Japan
New Zealand
South Korea
Thailand
Tunisia
United States
Additionally, the following categories are allowed to enter Poland from any third country:
Legal residents of Poland
Foreigners who are close family members of Polish legal residents
Persons holding a Polish Card ("Karta Polaka")
Foreigners holding a permanent or temporary residence permit and those who have a work permit of Poland
Persons studying in Poland
Citizens of European Free Trade Association (EFTA) countries, European Union Member States, and Switzerland, along with their family members
Citizens of the United Kingdom, Belarus and their family members
Poland's Entry Restriction
Non-vaccinated persons travelling to Poland from a third country are subject to a pre-departure COVID-19 test (PCR or antigenic) taken within 48 hours prior to arrival and must self-isolate after arrival.
Individuals who are required to stay self-isolated are allowed to skip their isolation if they obtain a negative test result within 48 hours after crossing the border
The quarantine requirement does not apply to individuals who have been fully vaccinated against COVID-19 for more than 14 days from the last dose of a vaccine that has been authorised in the European Union.
Children under the age of 12, travelling together with their parents who have been vaccinated against the virus or present a negative test result, are also exempted.
Those travelling from India, South Africa and Brazil are not eligible for quarantine exemption based on a test performed within 48 hours after entry. This possibility is allowed only after 7 days from entry.
It has been recently announced that unvaccinated travellers from the United Kingdom to Poland will have to undergo a 7-day quarantine period unless they have a negative test result not older than a week.
A decision has been taken in the matter of quarantine for travellers coming from Great Britain intended to reduce the risk of transmitting the delta coronavirus variant from the affected area.

Health Minister Adam Niedzielski
EU Digital COVID Certificate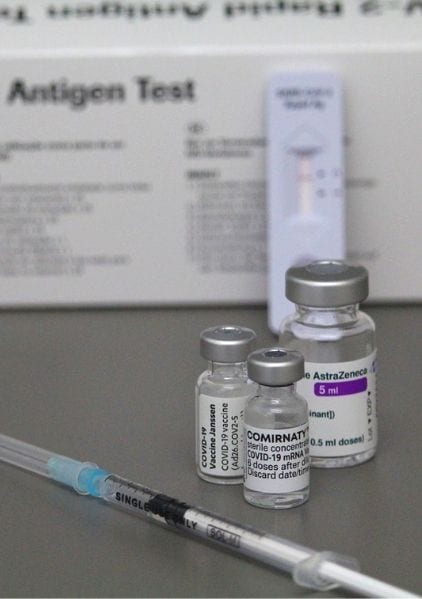 Poland is already connected to the EU gateway and has started to issue EU Digital Covid Certificates (EUDCC). The certificate will facilitate safer and easier travel within the EU member states.
Approved vaccines by the European Medicines Agency (EMA) are:
Comirnaty (BioNTech, Pfizer)
COVID-19 Vaccine Moderna
Vaxzevria (previously COVID-19 Vaccine AstraZeneca)
COVID-19 Vaccine Janssen (Johnson & Johnson)
On the other hand, the following four are currently under rolling review of EMA, but a decision on their approval is yet to be taken:
CVnCoV (CureVac)
NVX-CoV2373 (Novavax)
Sputnik V (Gam-COVID-Vac)
COVID-19 Vaccine (Vero Cell) Inactivated (Sinovac)
EU member states are obliged to recognise COVID passports only to those who have been vaccinated with one of the vaccines already approved by the EMA.
Transit Through Poland
Only foreign nationals who meet one of the exemptions mentioned above will be admitted to Poland, even for transit purposes.
Travellers attempting to use Poland as the entry point into the Schengen Area must meet Polish requirements for entry, regardless of what permissions may have been approved by other Schengen countries. Travellers allowed to transit must remain in the airport non-Schengen transit zone while waiting for their connecting flight..
Do you have plans to travel to Poland? Talk to us in the comment section below.
Check out the deals we have found below and tell us your travel plans.
Check out the offers and discounts from:
And because of the pandemic, don't forget to get your travel insurance, which will cover you for flight disruptions and pandemic related matters.
IaM can help with your visa application to the United States, the UK & other countries
If you need help with a US visa, a UK Visa, or visa to Europe, including help with appointment booking obligations, IaM can help. For more information and advice on US immigration, UK immigration law and US visa applications or if you need any help or assistance please, reach out to your Visa Coordinator at IaM.
Some of our posts include affiliate links. If you choose to purchase any of these products, we might get a small commission. For more information, check out our TOS.