Schengen Visas UK through IAM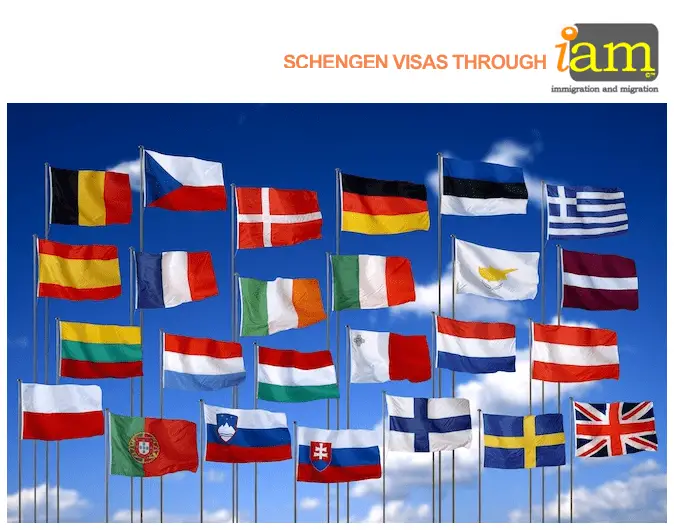 Schengen Visas through IAM: going to France, Portugal, Netherlands or another EU country from the UK?
Schengen Visas UK Application and Submission
As a registered member of the French Embassy in London, and many other embassies in the UK, we are pleased to offer you, the ability to apply and lodge French and Schengen Visa applications and have them returned to you within 3-4 days.
Steps:
Book your appointment and make payment by completing our simple Schengen Visas UK Form.
Gather the required supporting documents requested, you will be emailed, to us via:
email
post
in person
courier or collection.
You will be required, with one of our representatives, to submit your fingerprints and have a picture (usually termed as providing your biometrics) at the processing centre where all the documents will be submitted.
Once granted, we will return all the primary and secondary documents by your preferred means to whichever destination you like.
Our Schengen service is only currently at 92.40 GBP (excluding the embassy fees) per person and includes the preparation of you and your client's application as well as booking the appointments and submitting your applications for your clients. Book now online

Latest posts by Maria Pintado
(see all)