Spain backs Kuwait's Schengen visa waiver request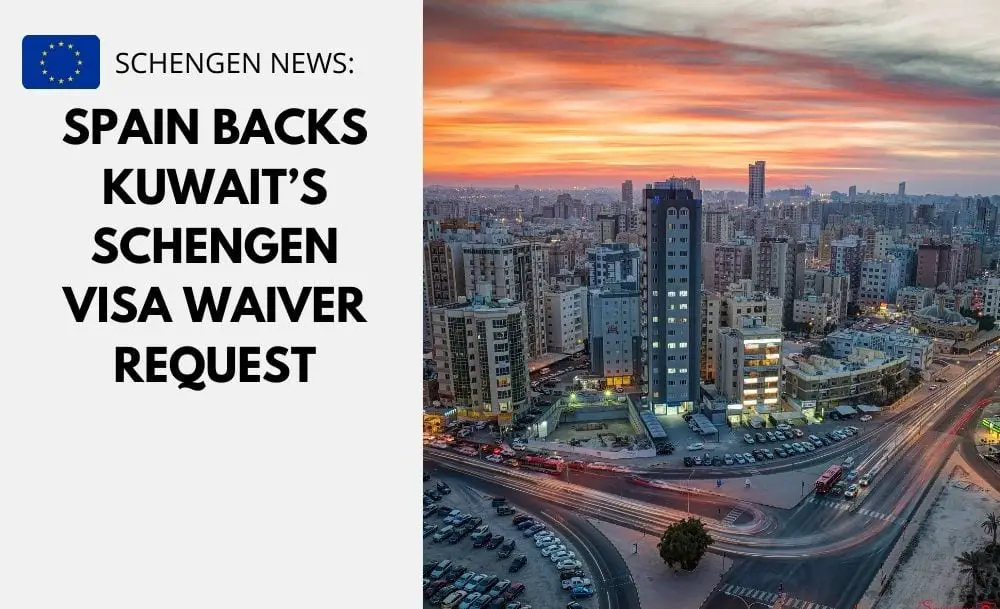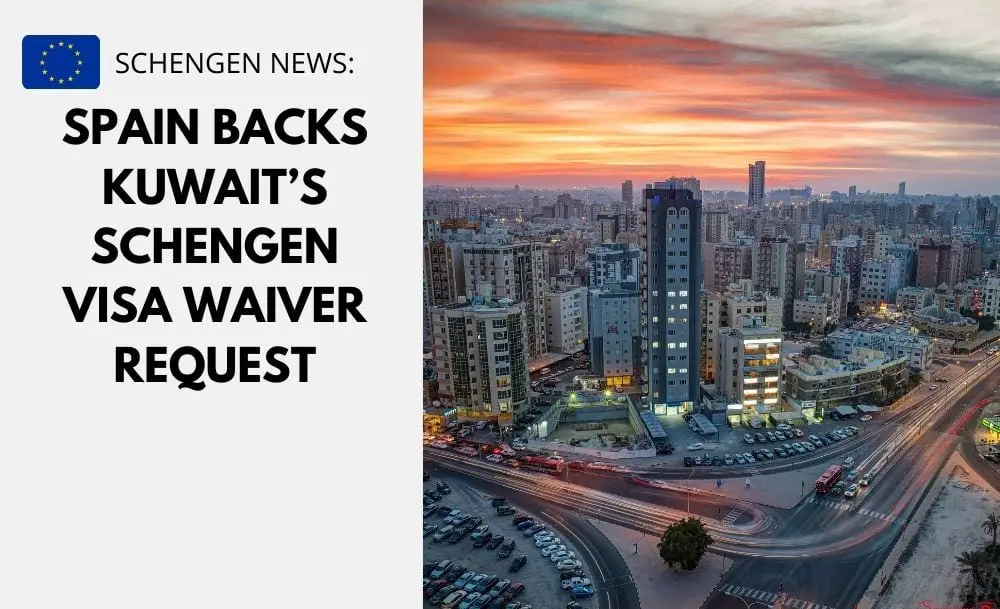 The Spanish Parliament supports the exemptions of Kuwaiti citizens from visa requirements to enter the Schengen area, the Spanish Senate President Pilar Llop has announced. Additionally, Llop said he would back this effort within the European Parliament (EP) during his recent visit to Kuwait, where he met Kuwait's Ambassador to Madrid Eyada Al-Saeedi, 
Kuwait has been negotiating with the European Union to waive Schengen visas on its citizens for more than four years. Besides negotiations regarding an agreement for the Schengen visa waiver, Senate President Llop and Kuwait's Ambassador to Madrid Al-Saeedi have urged for exchanging expertise to halt the spread of the Coronavirus outbreak.
Throughout the meeting, they reasserted the importance of parliamentary diplomacy to promote cooperation as well as to develop relations in order to achieve international peace and stability.
Last year it was reported that Kuwait's officials were in talks with the European Union for a possible exemption of the country from Schengen visa requirements, which were continuing intensely.
The Deputy Foreign Minister of Kuwait, Khaled al-Jarallah, had stressed that the country had held talks with the European Union officials to exempt its citizens from entry visas when entering Schengen countries.
"Sheikh Sabah Al-Khalid Al-Hamad Al-Sabah, Deputy Prime Minister and Minister of Foreign Affairs are always keen in his contacts and meetings with his counterparts from the European Union to discuss this file; there are steps that have been achieved in this regard," Deputy Minister Jarallah pointed out.
According to him, the agreement on a visa-free regime between Kuwait and the EU was also discussed with the EU's High Representative for Foreign and Security Policy, Federica Mogherini.
Based on 2019 Schengen Visa statistics, the Schengen consulates located in Kuwait received 163,313 applications and less than 6 per cent were rejected. Therefore the Kuwait Schengen visa waiver request is within the permitted limits of refusal.
In 2018, Spain submitted a request for visa exemptions for the nationals of Ecuador.
Although Ecuador got a lot of support from France, Netherlands after Spain's endorsement Ecuador is still waiting to obtain its waiver.
Currently, there is support from over 12 European/Schengen countries. It was therefore expected that by the end of 2019, Ecuador should have been on the visa waiver list.
Unfortunately, It has not yet come to fruition for Ecuadorians. Therefore the Kuwait Schengen visa waiver acceptance may also take some time.
Related posts: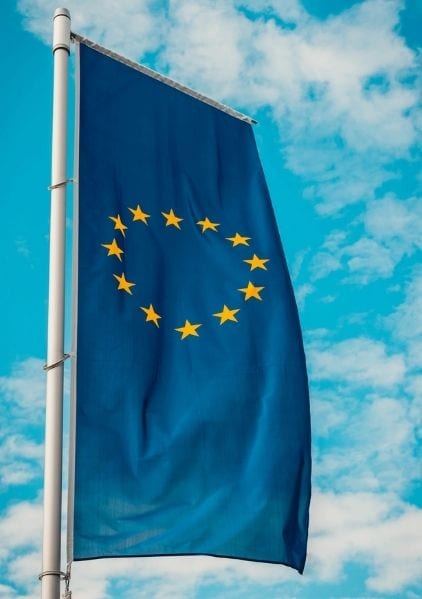 What is the Schengen visa waiver? – Kuwait Schengen Visa Waiver Request
The Schengen visa waiver affords the holder a visa-free trip wherein an eligible citizen can stay in any of the Schengen member states not exceeding 90 days in any 180-day period. The holder can come as a tourist, to visit friends or family, to attend cultural or sports events or exchanges, business meetings, for journalistic or media purposes, medical treatment, for short-term studies or training, and any similar activities. However, the visa waiver does not apply to persons travelling for the purpose of carrying out a paid activity in the Member States.
A non-EU national who stays in the Schengen area beyond 90 days (without a residence permit or long-stay visa) is illegally present, which can result in a re-entry ban to the Schengen area.
British nationals will be following the same rule after the Brexit transition period ends in December.
Countries with a Schengen visa waiver:
Albania
Andorra
Antigua and Barbuda
Argentina
Australia
Bahamas
Barbados
Bosnia and Herzegovina
Brazil
Brunei Darussalam
Canada
Chile
Colombia
Costa Rica
Dominica
El Salvador
Republic of Macedonia
Georgia
Grenada
Guatemala
Vatican City State
Israel
Japan
Kiribati
Malaysia
Marshall Islands
Mauritius
Mexico
Micronesia
Moldova
Monaco
Montenegro
New Zealand
Nicaragua
Palau
Singapore
Solomon Islands
South Korea
St Kitts and Nevis
Panama
Paraguay
Peru
Samoa
San Marino
Seychelles
Serbia
Singapore
Solomon Islands
South Korea
St Kitts and Nevis
St Lucia
St Vincent and the Grenadines
Timor-leste
Tonga
Trinidad and Tobago
Tuvalu
Ukraine
United Arab Emirates
United States of America
Uruguay
Vanuatu
Venezuela
Hong Kong
Macao
Taiwan
Check out who needs a Schengen visa for full details if your country is not listed above. Or check out our Schengen visa calculator tool that tells you if you need a Schengen visa.
Future change of visa-free travel
In 2018, the EU approved regulations to establish a system for electronic authorisation of visa-exempt visitors ETIAS (European Travel Information and Authorisation System). Starting 2022, nationals with visa-free travel to the Schengen zone need to apply for the permit and if approved, the authorisation will be valid for three years, or until the expiration date of the travel document if earlier.
The Schengen visa waiver program will change into the ETIAS

If the Schengen visa requirement for Kuwait is eliminated, nationals of Kuwait will be able to travel to the Schengen Area visa-free. However, if the visa requirement is eliminated, Kuwait will become an ETIAS eligible country.
This means that Kuwaitis will need to apply for the ETIAS visa waiver in the year 2023. The ETIAS visa waiver is a travel authorization that the European Union is developing and getting ready to implement by the end of 2022.
ETIAS will be available to citizens of over 60 countries, listed above, that can currently travel to the Schengen Zone without a visa.
Kuwait citizens will need to meet the ETIAS requirements, which include having a valid biometric passport. Eligible travellers will be required to complete an online application form with their personal information such as full name, date of birth, citizenship and country of first entry.
What are your thoughts on Kuwait being given a Schengen visa waiver? Are there any other countries you think should be given such a privilege? Comment below.
IaM can help with your visa application to the United States, the UK & other countries
If you need help with a US visa, a UK Visa, or visa to Europe, including help with appointment booking obligations, IaM can help.For more information and advice on US immigration, UK immigration law and US visa applications Or If you need any help or assistance please, reach out to your Visa Coordinator at IaM.