The Netherlands to Open to USA and More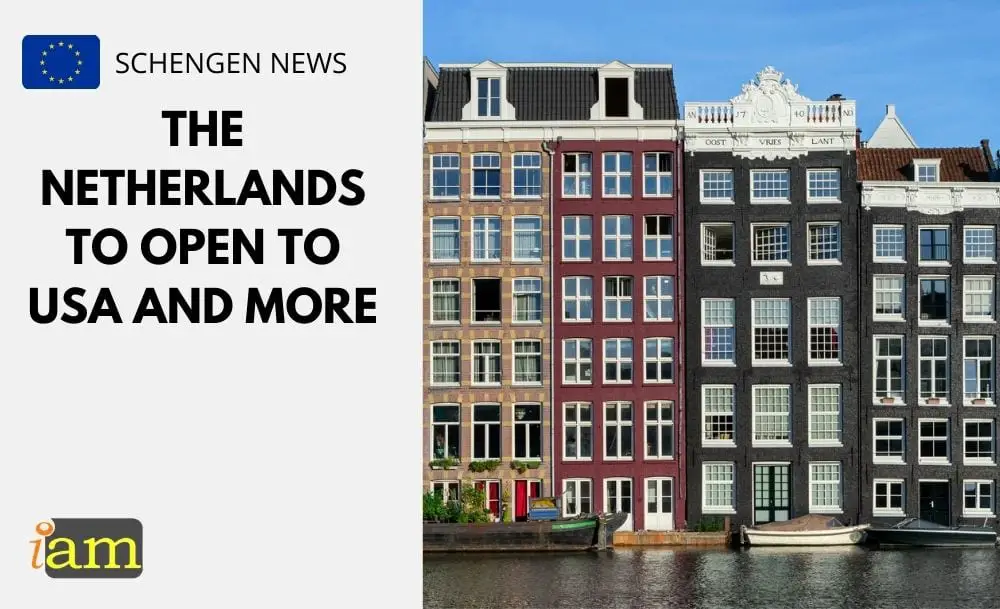 The Dutch government added more countries on their list of safe countries with a low risk of contracting COVID-19 on its official website.
The decision has been announced by the Dutch Government, upon a recommendation of the Council of the EU to add these countries to the EU's list of epidemiologically safe third-countries, the residents of which should be permitted to enter the EU countries for non-essential purposes.
A safe country is a country where the risk of contracting COVID-19 is low. If you live in a safe country, you may travel to the Netherlands.

If you are coming from a country where the risk of contracting COVID-19 is low (a safe country), you do not need to show a negative test result when you travel to the Netherlands. You are also not required to self-quarantine when you arrive in the Netherlands.

The Dutch Government
Non-Essential Travel to the Netherlands
All travellers from the United States, Albania, Lebanon, North Macedonia, Serbia, and Taiwan can travel to the Netherlands completely restriction-free from 24 June. You do not need to present a negative COVID test, vaccine passport or self-isolate upon arrival.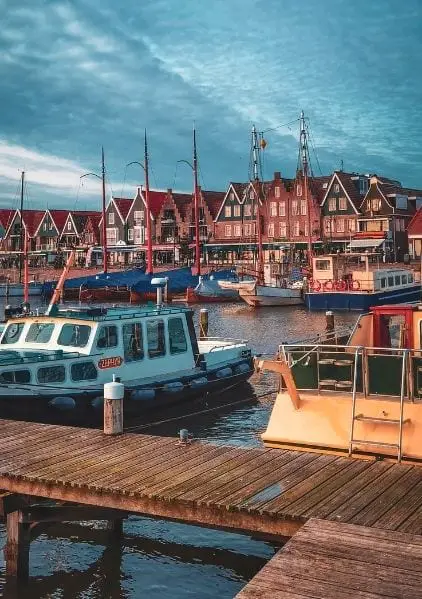 Starting 24 June, the residents of the following third countries can travel to the Netherlands for all kinds of purposes:
Albania (from June 24 onwards)
Australia
China (mainland China, Hong Kong, Macau) – subject to reciprocity
Israel
Japan
Lebanon (from June 24 onwards)
New Zealand
North Macedonia (from June 24 onwards)
Rwanda
Serbia (from June 24 onwards)
Singapore
South Korea
Taiwan (from June 24 onwards)
Thailand
United States (from June 24 onwards)
Travellers by air will have to fill in a health declaration form, which some of the airlines permit to be digitally completed when the traveller checks in.
Very High-Risk Countries by Dutch Government
Third countries outside not listed above are categorized either in the high-risk or very high-risk list. Currently in the very high-risk list are the following:
Argentina
Bahrain
Bangladesh (from June 15 onwards)
Bolivia
Brazil
Cabo Verde
Chile
Colombia
Costa Rica
Dominican Republic
Ecuador
French Guiana
Guyana
India
Maldives
Myanmar (from June 15 onwards)
Nepal (from June 15 onwards)
Pakistan (from June 15 onwards)
Panama
Paraguay
Peru
Seychelles
South Africa
Suriname
United Kingdom (from June 15 onwards)
Uruguay
Venezuela
Only Dutch nationals and individuals with an absolutely essential purpose travelling from very high-risk areas are allowed to enter the Netherlands.
Arrivals will have to self-quarantine, even if they have been vaccinated against the virus. The requirement of a negative COVID-19 test result applies to arrivals from these countries aged 13 and over. The health declaration is a must for those reaching the Netherlands by air.
Countries not listed on both categories are under the high-risk list. Only those travelling to the Netherlands for essential purposes can enter the country. A negative COVID-19 test result is mandatory for all those aged 13 and older. A ten-day quarantine period is also obligatory, though it can be ended on the fifth day with a second COVID-19 test. A health declaration is also required for these travellers.
The EU is now open to most travellers, which country do you want to visit? Talk to us in the comment section below.
Check out the deals we have found below and tell us your travel plans.
Check out the offers and discounts from:
And because of the pandemic, don't forget to get your travel insurance, which will cover you for flight disruptions and pandemic related matters.
IaM can help with your visa application to the United States, the UK & other countries
If you need help with a US visa, a UK Visa, or visa to Europe, including help with appointment booking obligations, IaM can help. For more information and advice on US immigration, UK immigration law and US visa applications or if you need any help or assistance please, reach out to your Visa Coordinator at IaM.
Some of our posts include affiliate links. If you choose to purchase any of these products, we might get a small commission. For more information, check out our TOS.