TIER 1 UK Entrepreneur Visa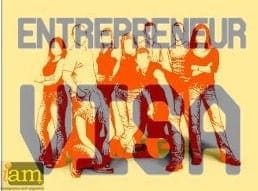 Are you a non-European migrant and you want to work in the UK as entrepreneur?
The government of the UK is receptive to new entrepreneurs, because it recognises that it is a positive and enriching for the country.
If you are non-citizen Union European, you want to be an entrepreneur in the UK and you have sufficient financial means to, you can apply for TIER 1 UK Entrepreneur Visa.
The initial visa will give you 3 years in the UK and, if during that 3 years you can show that you met certain criteria, you can then apply for a further 2 year extension visa. After 5 years you can applying for Permanent Residence in the UK.
Requirements:
You need to have £200,000 available to invest in the UK (or £100,000 if you are part of an Entrepreneurial Team of two business partners);
You need show a maintenance funds balance of £900 (or £3,100 if outside UK) for 90 days prior to application;
You need to have the required English language capability (either a National of a majority english speaking country, a holder of accepted English language degree or accredited English language test).
Extension visa:
You were appointed as a Director of a UK company or registered as Self employed within 6 months;
You have invested £200,000 in a UK business(es) with your equity or investment loan;
Evidence that your investment has resulted in the creation of the equivalent of 2 full time jobs for 12 months.
If you intend to apply for Indefinite Leave to Remain then you will need to show that you  have met the residency requirement of spending at least 185 days per year in the UK.
For successful entrepreneurs who have created at least 10 jobs, or have a turnover totalling £ 5,000,000, the request for Indefinite Leave to Remain, can be accelerated.
After the issuance of the Entrepreneur Visa, IAM can advise you and assist you in the opening of your business or joining an existing company in UK.
Latest posts by Maria Pintado
(see all)