Top 20 Travel Bloggers from the UK and their travel blogs to follow in 2020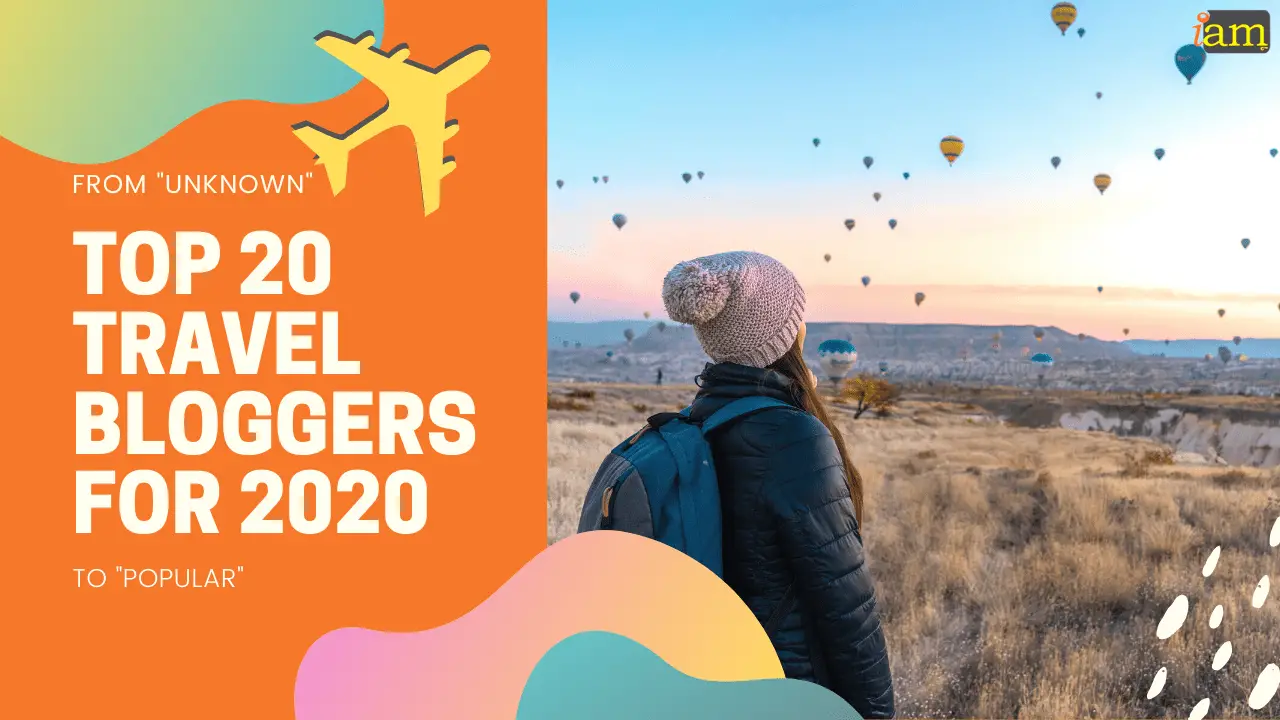 From "unknown" to popular – Exclusive bloggers travel stories and testimonies
Are you tired of scrolling down your Instagram feed and seeing always the same type of content?
Want to discover new travel figures worth following in 2020 that have real cultural diversity, amazing ways of life and a whole way of living life on their terms? Well, these guys are going to bring the wanderlust envy out of you in bucket loads. Check out their travel blogs that you should already be following.
Enjoy EXCLUSIVE TESTIMONIES from your favorite bloggers in our run down of travel blogs UK!!!
And maybe they can inspire you to travel the world in 2020… obviously when the coronavirus lockdowns are over. We hope that these travel bloggers, that are exactly like you, that travel the world, experience amazing adventures and enrich your lives and others around you can inspire you like they do us. 
These inspirational set are very much like you and I. Some hold down a 9-5 whilst travelling and others have managed to make this a full time gig.
Because great content, great experiences and enriching our lives and relationships is not always related to how many followers you got on social media, here is a list of the Top 20 (from "unknown" to popular) Travel Bloggers based in the UK!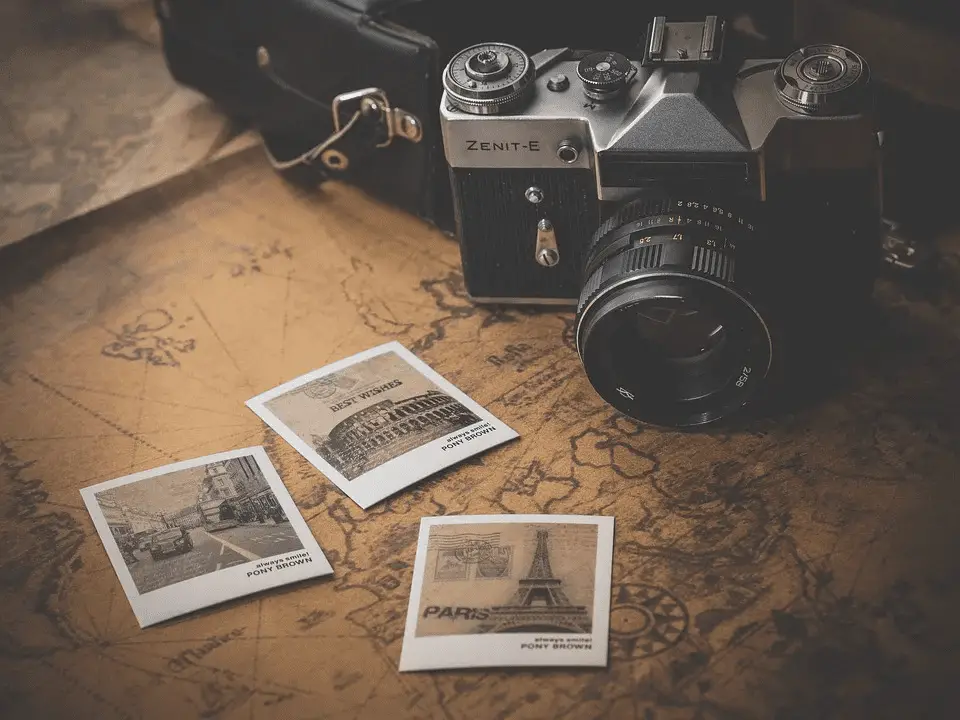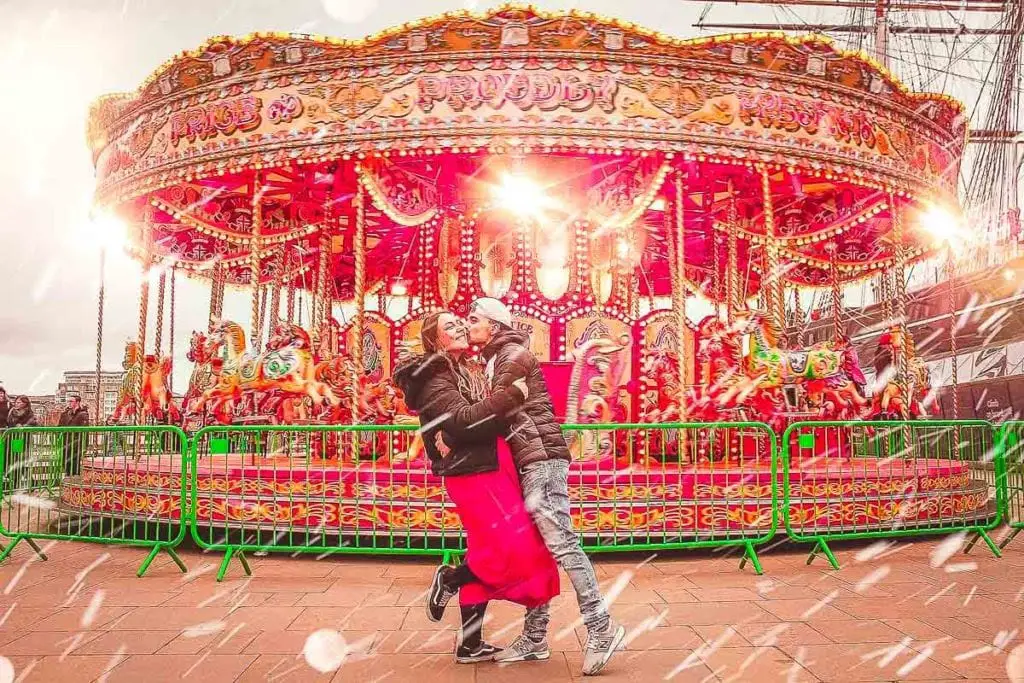 Share the travel life of two Italian expats in London!

Toti and Alessia are based in London, and their first travel destination together was Copenhagen. They were both born in the Amalfi Coast, the incredible Mediterranean coastline in the South of Italy, under Naples.
They mostly travel in Europe but also in Asia: you can find guides to help you to fully enjoy a very short stay in Milan, Granada, Rome,… . They will give you great travel tips (who wants to apply for pizza cooking classes in Naples?), but also travelling on a budget and having time to fly all around the world with a full-time job! That may sound obvious, but don't just focus on one country for your next vacation, and of course, it's better to travel in the off-season, which is possible – and less stressful – if you don't have children, right!
Once you've got your Schengen visa, pack your bags and try out their trips to Europe and around the world.
Check out their IG full of beautiful images of their travels by those two photography lovers. They will kindly answer your questions about travelling on social media, especially Facebook, where they are very active. They recently started to post on their YouTube Channel, subscribe to their channel and encourage them to keep up the good work and keep creating one of our most inspiring travel blogs!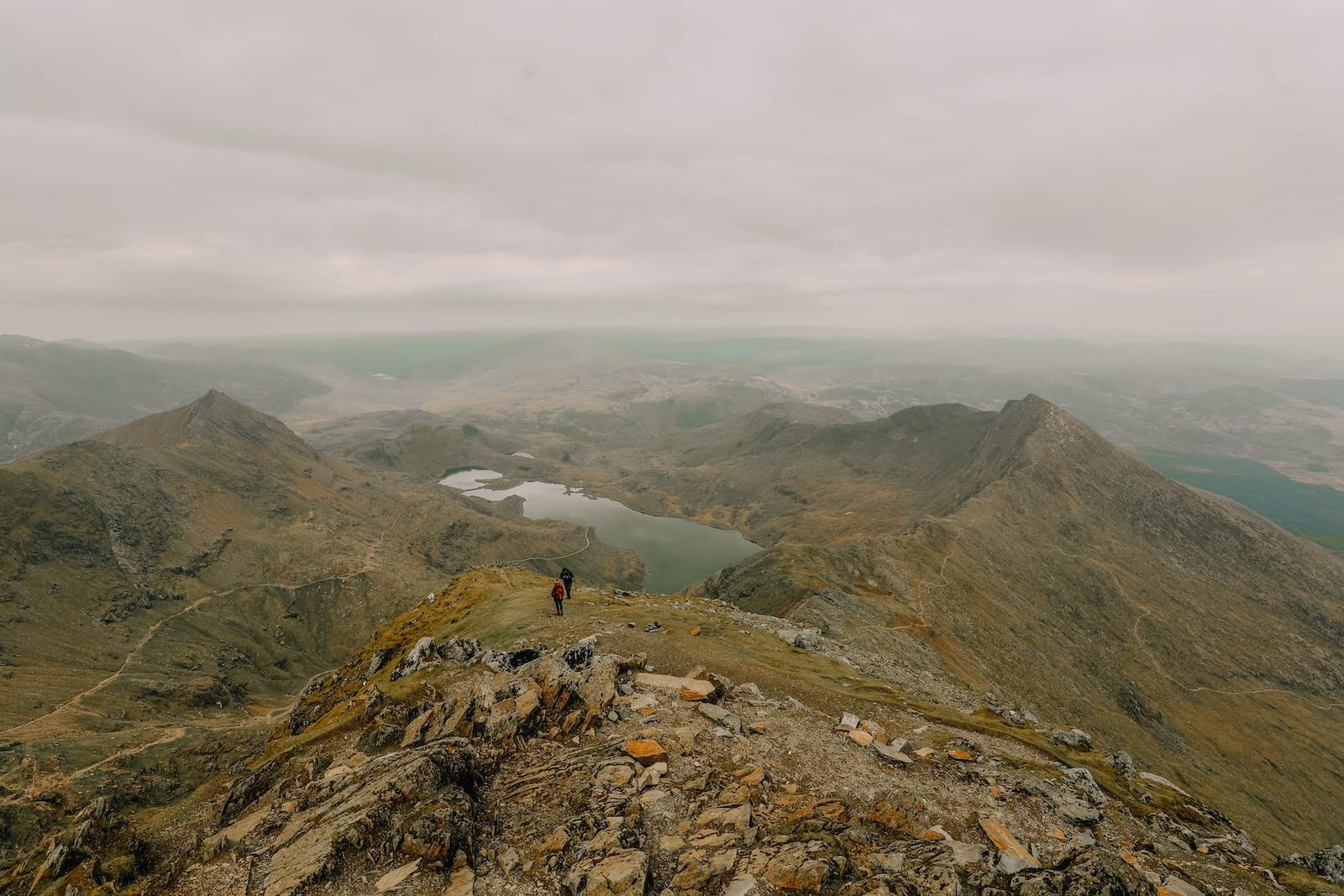 Yaya and Lloyd started their blog together in 2014 back in Cambridge University and since then their blog has gone from strength to strength! 

They will bring you to incredible hidden gems all over the world (did you know about the German City of Aachen? Well, we didn't until we discovered it on their blog and fell in love with the architecture and colors of the city).

While writing this article, they are currently having fun in Scotland, and more specifically the Scottish Highlands (which is one of the most amazing places on earth => check out Neist Point in the Isle of Skye, you won't be disappointed). Of course, whilst the coronavirus is in place, they have been stuck at home doing their usual funny shenanigans. This is one of the funniest travel blogs to check out and that you should already be following.
You can also find the two funny boys on YouTube, where you will learn the best things to do in the countries they have visited … you'll probably stop counting after the 800th destinations they have been to!-! They are easily accessible on YouTube and will answer you super quickly! 

Check out their IG, built in a style of a high quality photography journal, insane! Guys, hit us up one day and we'll be super excited to join one of your jaunts.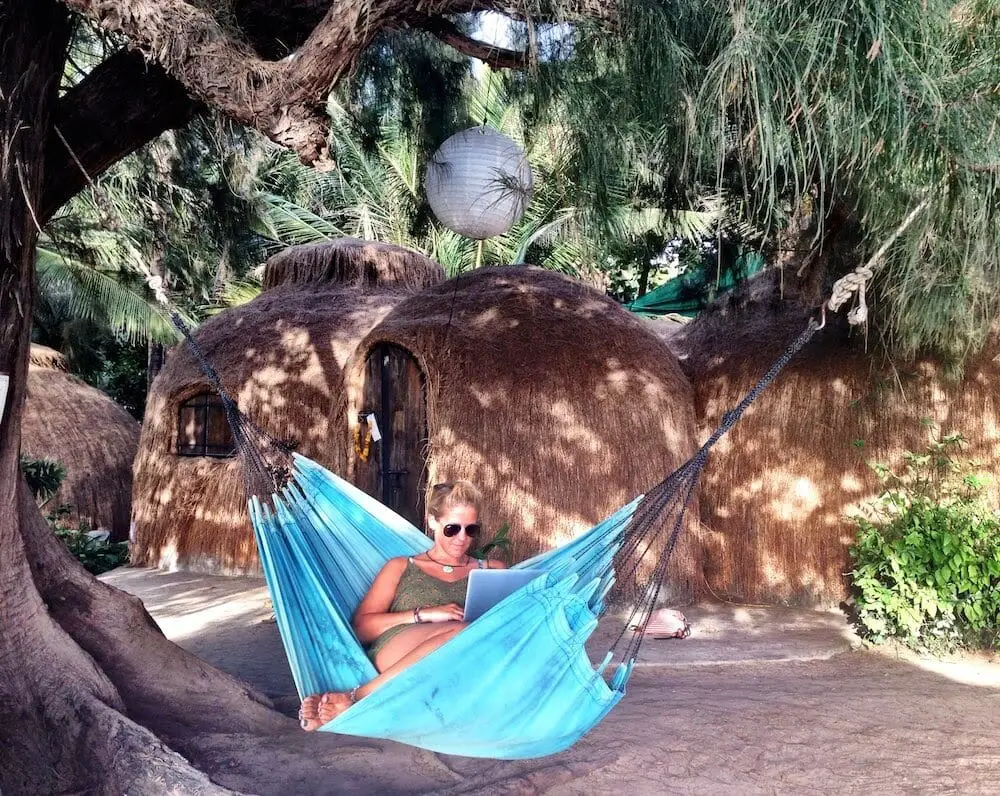 Vicky, Vicky, Vicky! This solo adventurer is not fazed by travelling alone! She gives tips about solo travel as a woman but not only – and by the way, yes, you can grab your backpack and go on an adventure by yourself in your 30s, it's never too late to follow the wild young spirit inside you!

Vicky travelled to 16 countries in 2019 (including six unseen destinations)… Yes, there are 12 months in a year, so she went to more than one country each month: it must be exhausting for sure, but at the same time, magical!
She is also a festival lover: can you believe that she is one of our travel bloggers that has been to 59 different festivals in 22 countries…? We still can't conceive there is a winter festival in Japan dedicated to incredible super large snow sculptures (we are talking here about 25 meters wide and 15 meters high sculpture, not your regular 1m snowman).
She isn't that active on IG, but definitely on her blog! So go ask her if 2019 was exhausting or whether she was just on a long term holiday. Since the coronavirus struck, she has been mainly at home and not focussing on travel but what she can do in the community. She difinitively makes it into our list of Travel blogs UK to follow for 2020.
Read what she has to say about travelling below!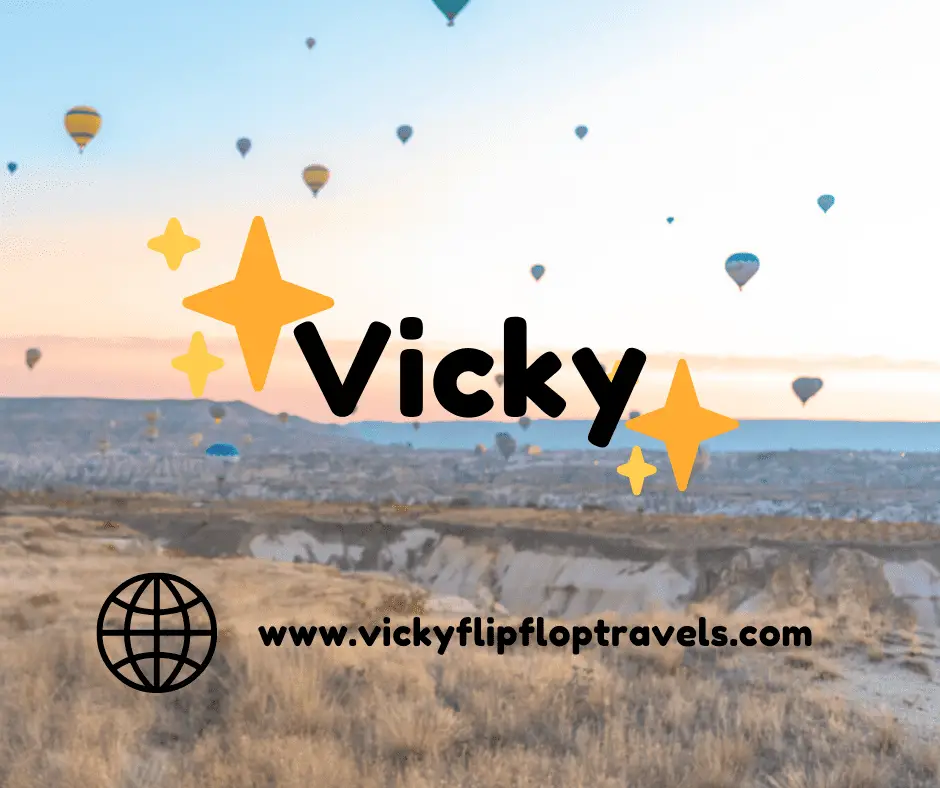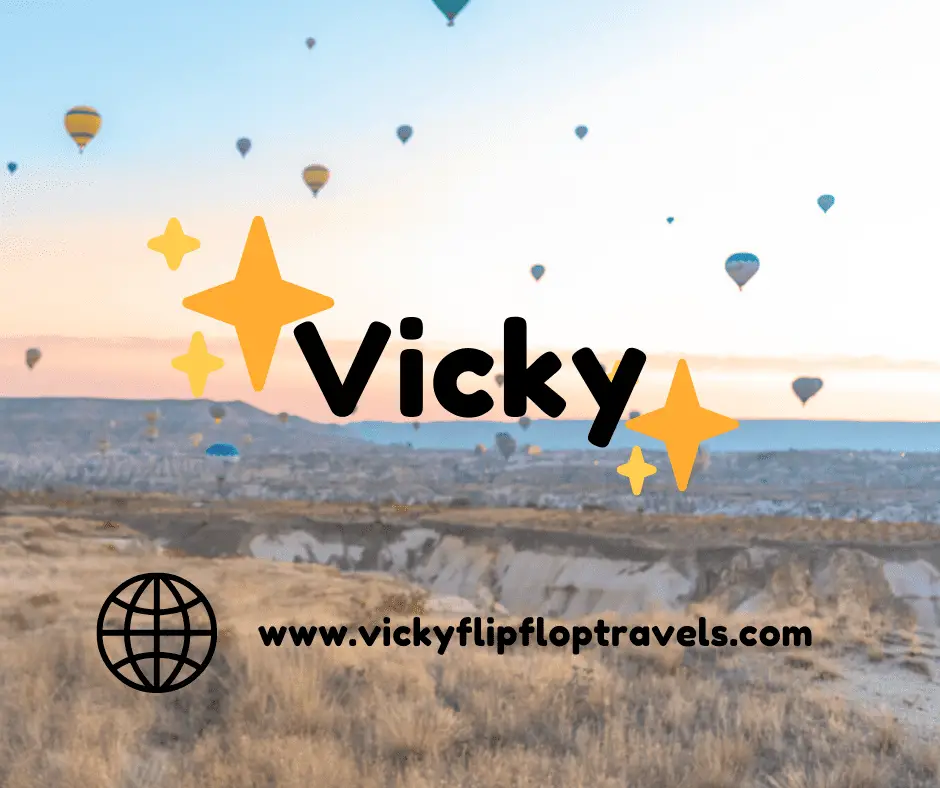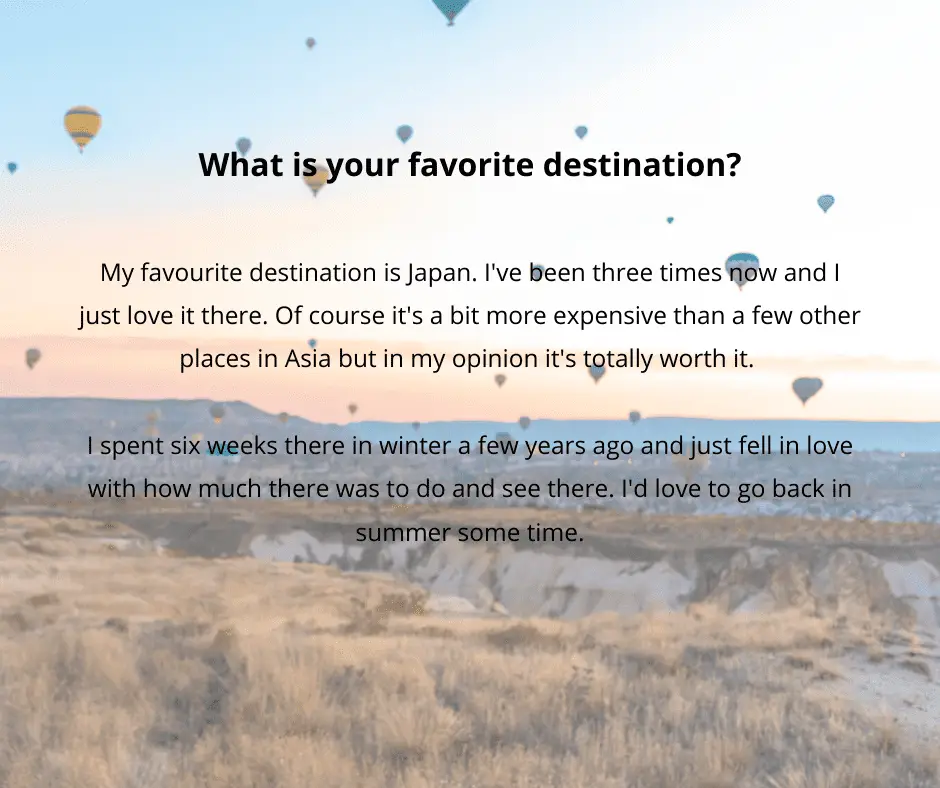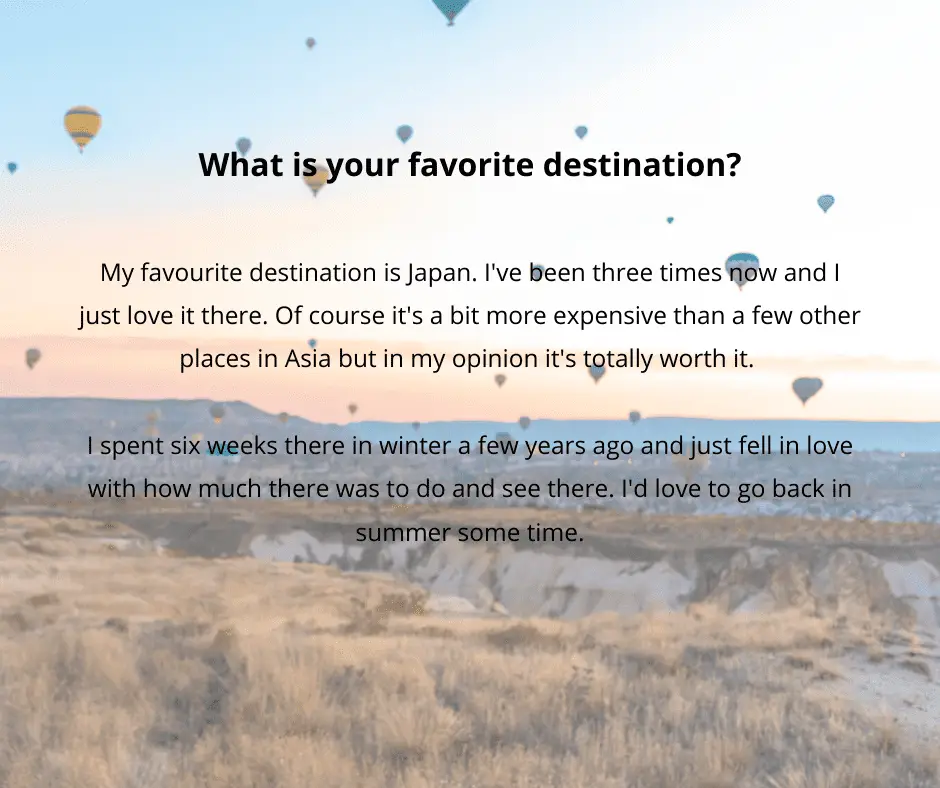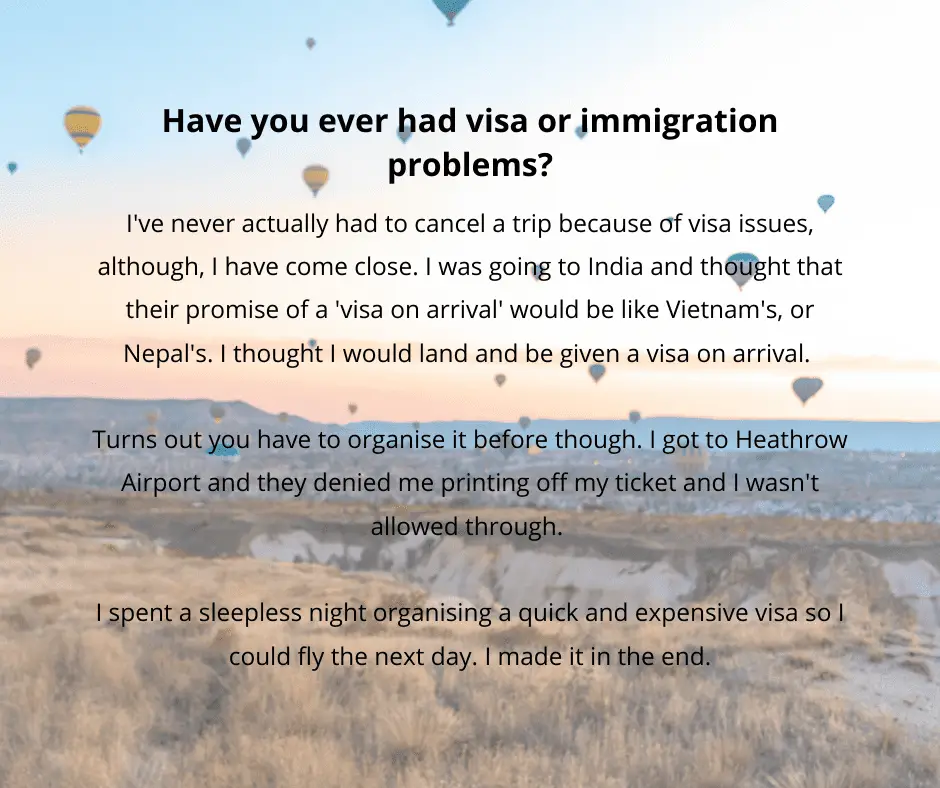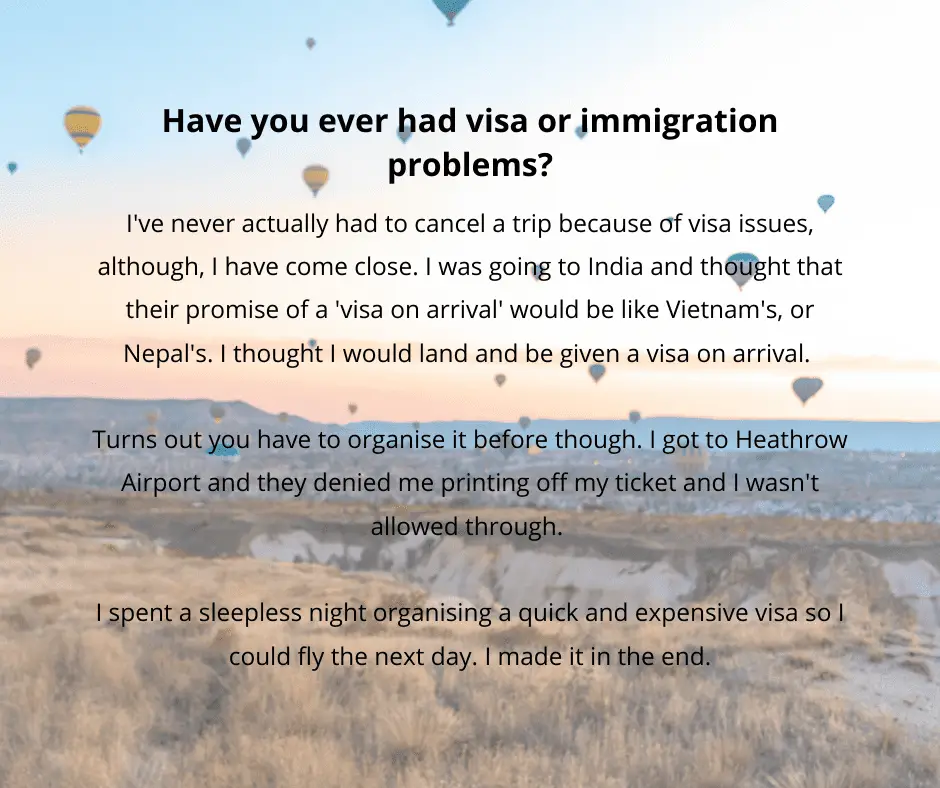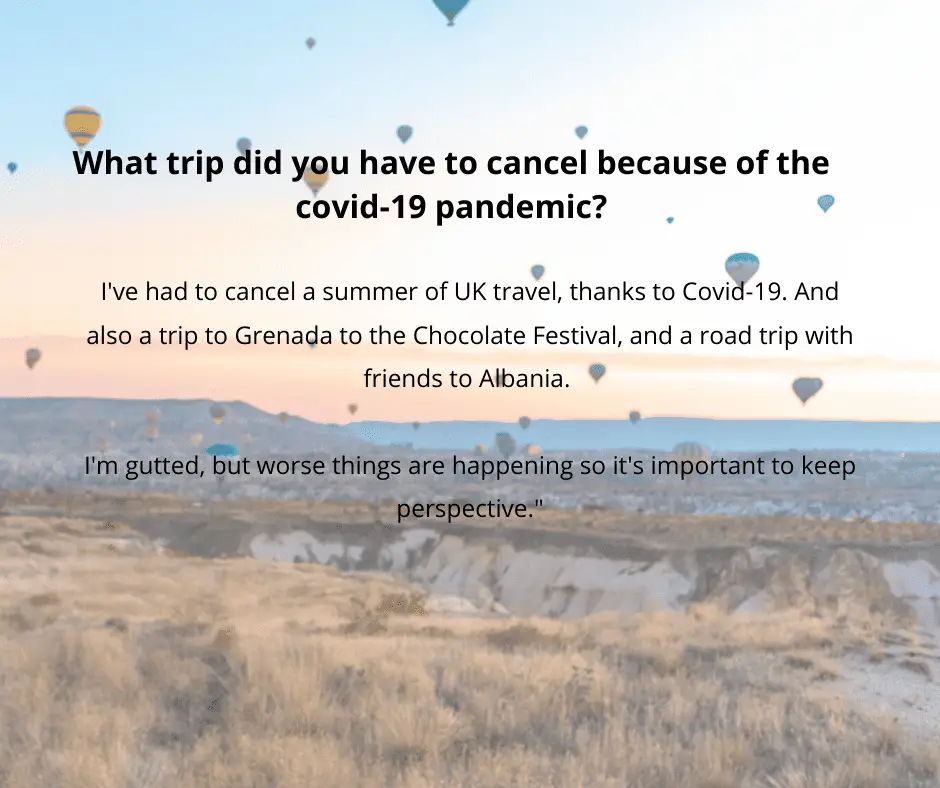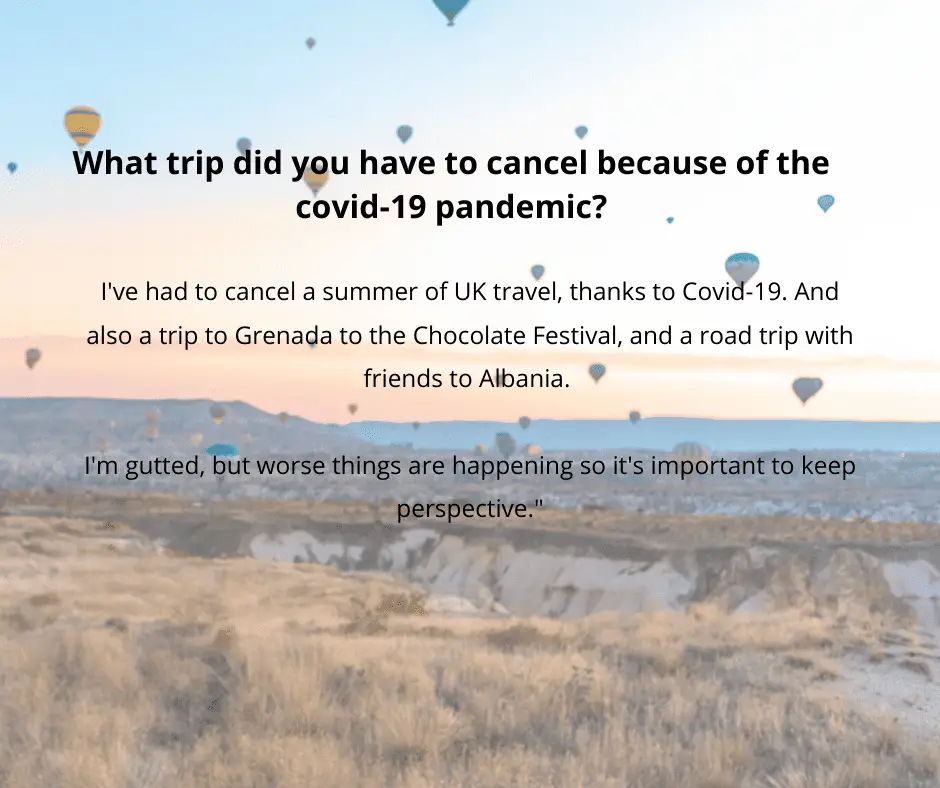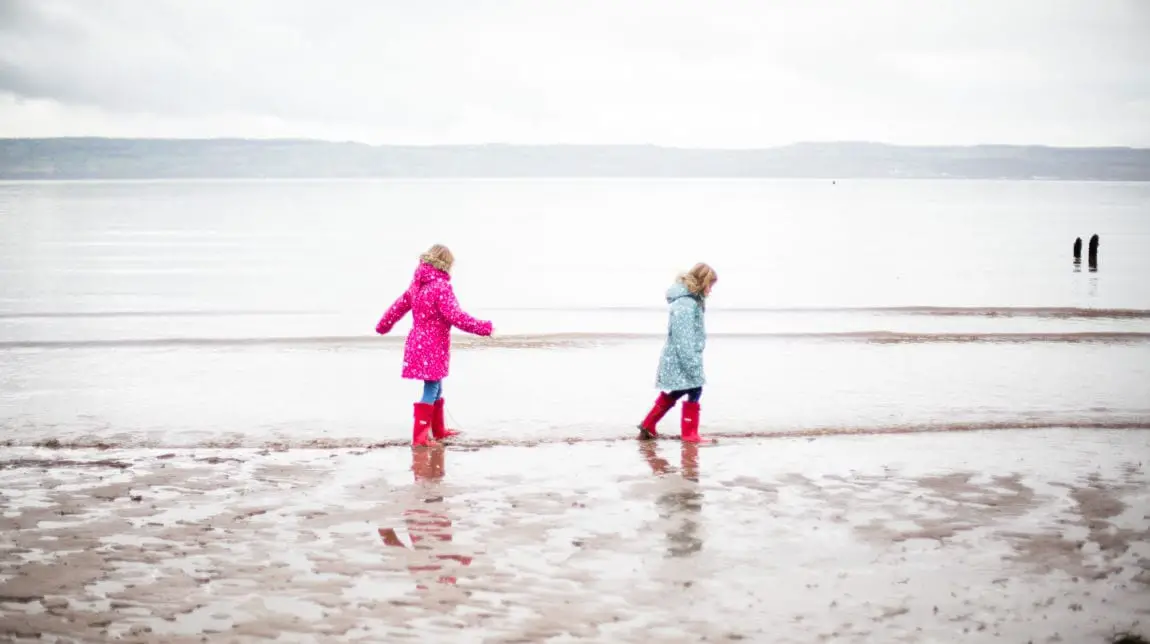 Travelling with young children is not always easy and it can make you even more tired at the end of your trip together… 

From travelling on a budget to sleeping in 5 star hotels and villas, you will find the perfect tips to enjoy your future holidays with the whole family!
Karen and Matt also give you more general tips like Children's Book recommendations (let me tell you that Harry Potter is not the only interesting book on this planet). 

And because travelling isn't always "la vie en rose" vibes, you can find honest articles about their bad experiences with flight companies or the common mistakes people make when they travel (do you always think about booking airport parking space…? If you don't want to miss your place, listen to Karen).

This family makes our top travel blogs UK. Follow the adventure of Karen, Matt and their three cuties (Lili, Isobel and Eve) on IG all over the world! Their adventures make for one of the most family-friendly travel blogs and should inspire travel with children.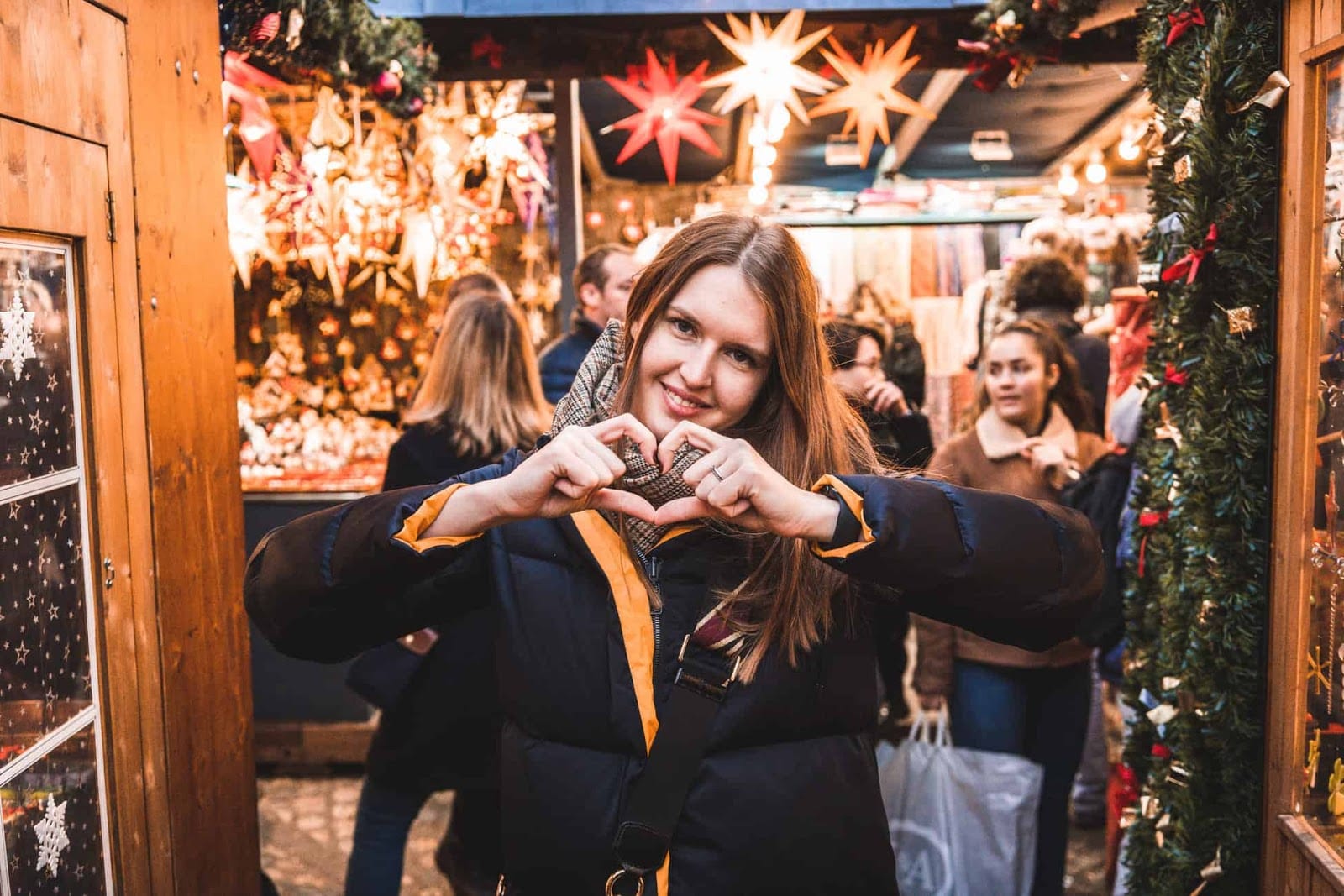 Liza and Pepe are young professionals who love to share their passion for travel. They are proof that you can have a full-time job and travel to more than 90 countries… so no excuses people!
There is a dedicated category for the most Instagrammable places in many countries all over the world! Did you know that you could eat a very tasty and Instagrammable colorful ice cream on the top of a piece of candy floss in Covent Garden, London? We did not. And we are based in London. What a shame.
Liza takes care of their Instagram page where they are followed by more than 31,000 people! You can find their daily life abroad on permanent Instagram stories highlights with the tagged places!
Liza is also very active on her personal youtube channel… in Russian! Where she talked about London and the UK in general (that's all we understood, we are an international team, but we don't speak Russian you know).
Liza and Pepe kindly sent us their answers on several questions we asked: read their testimony to know better about the two bloggers!!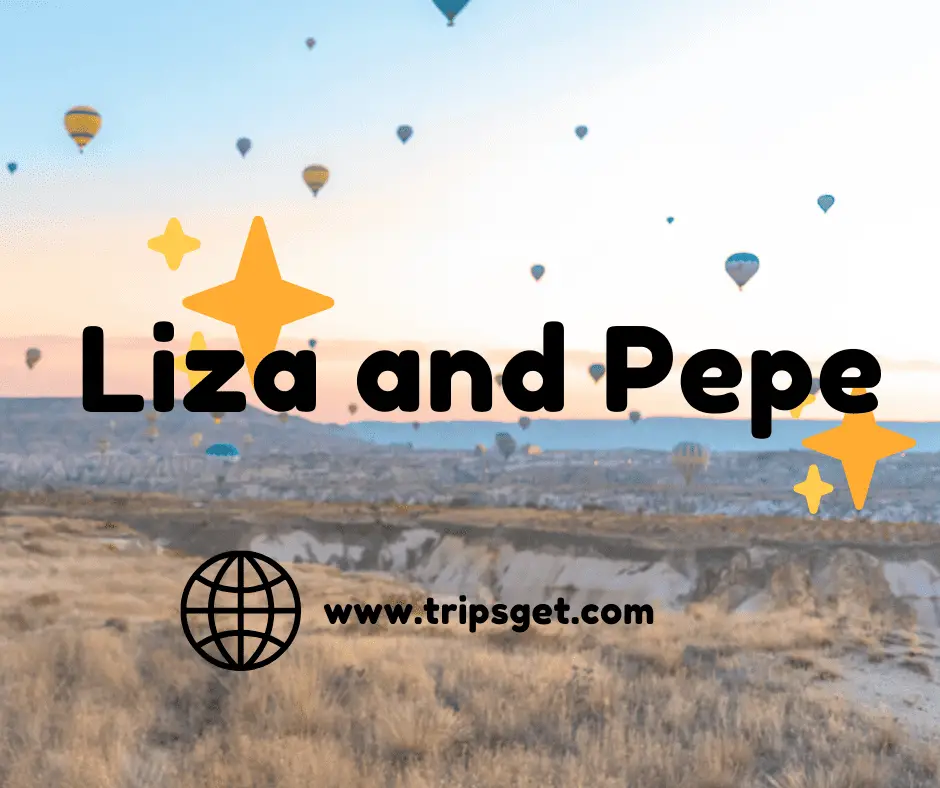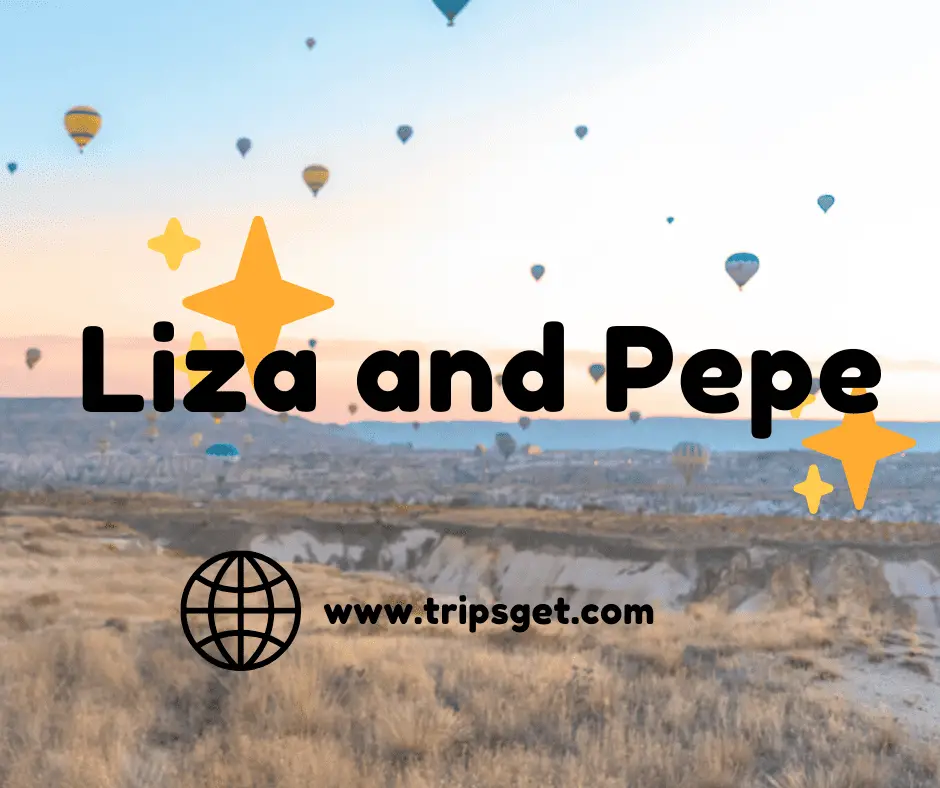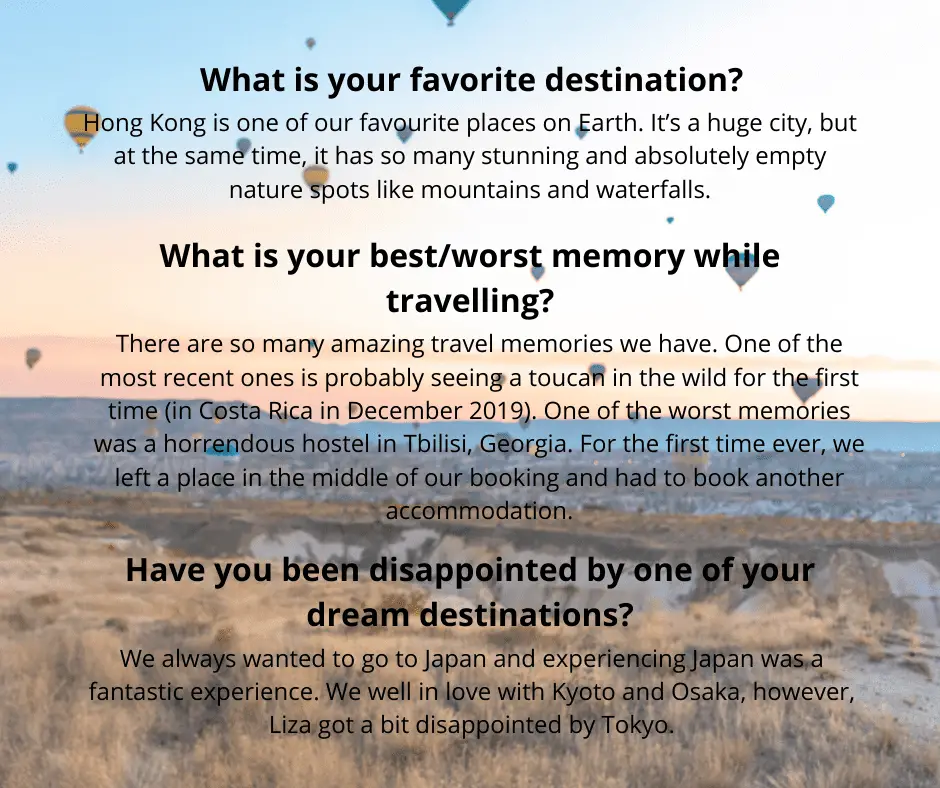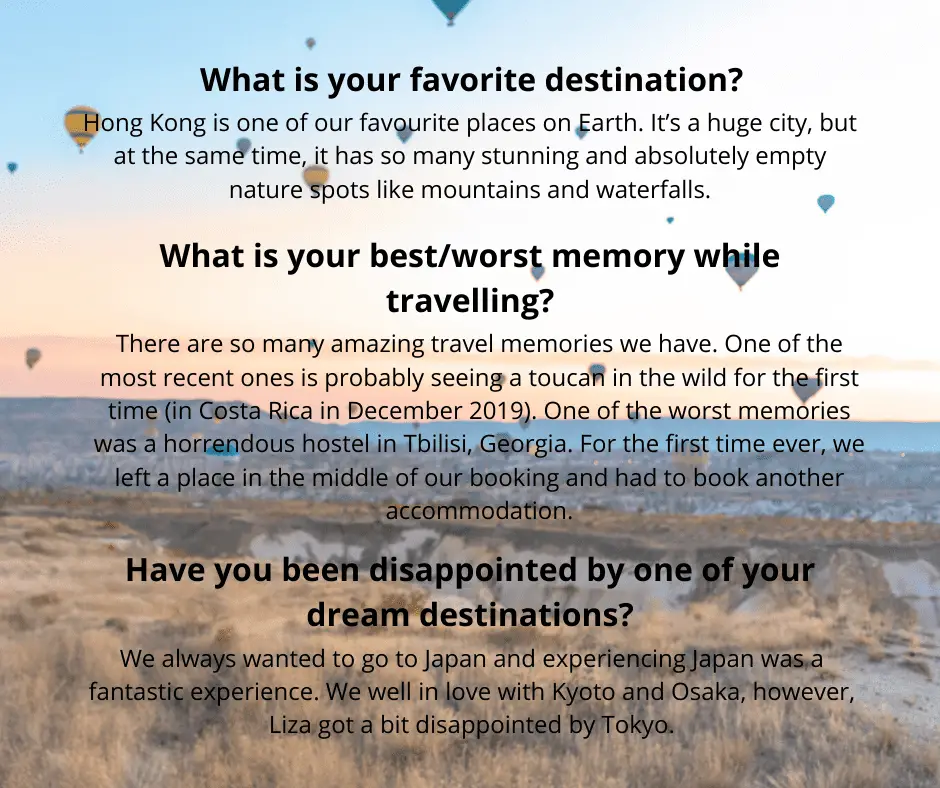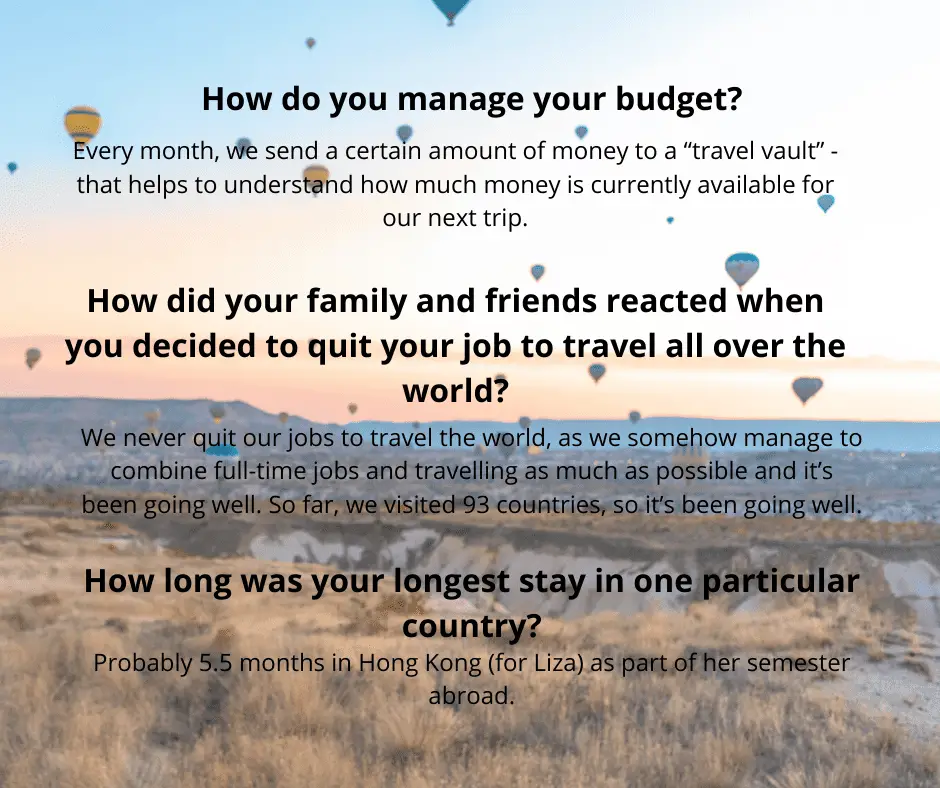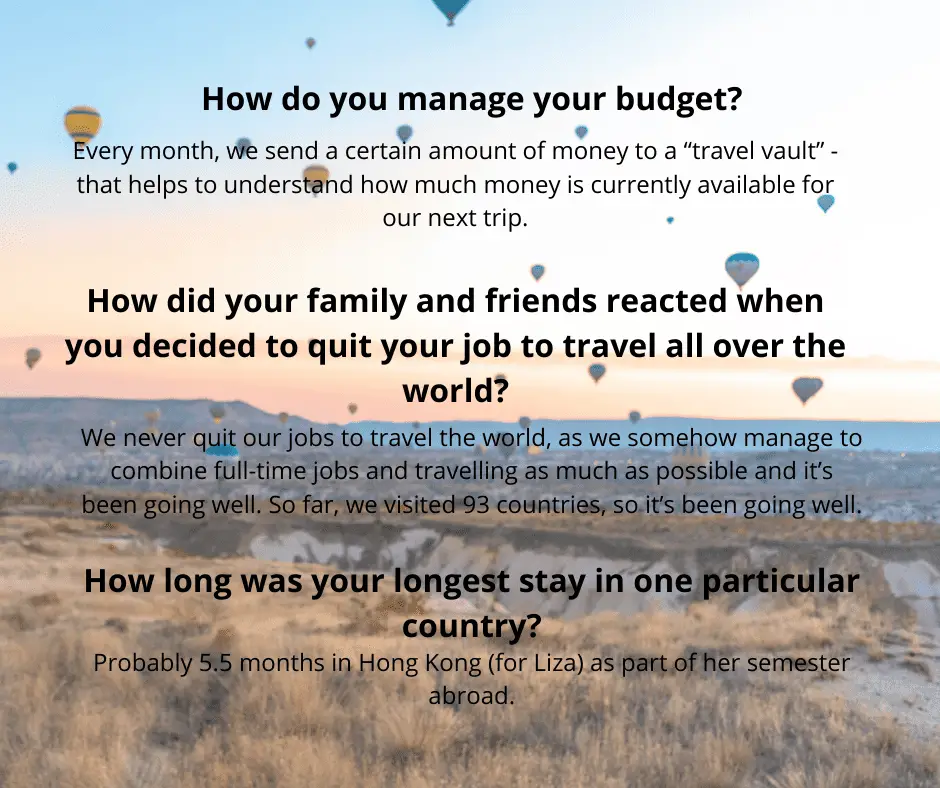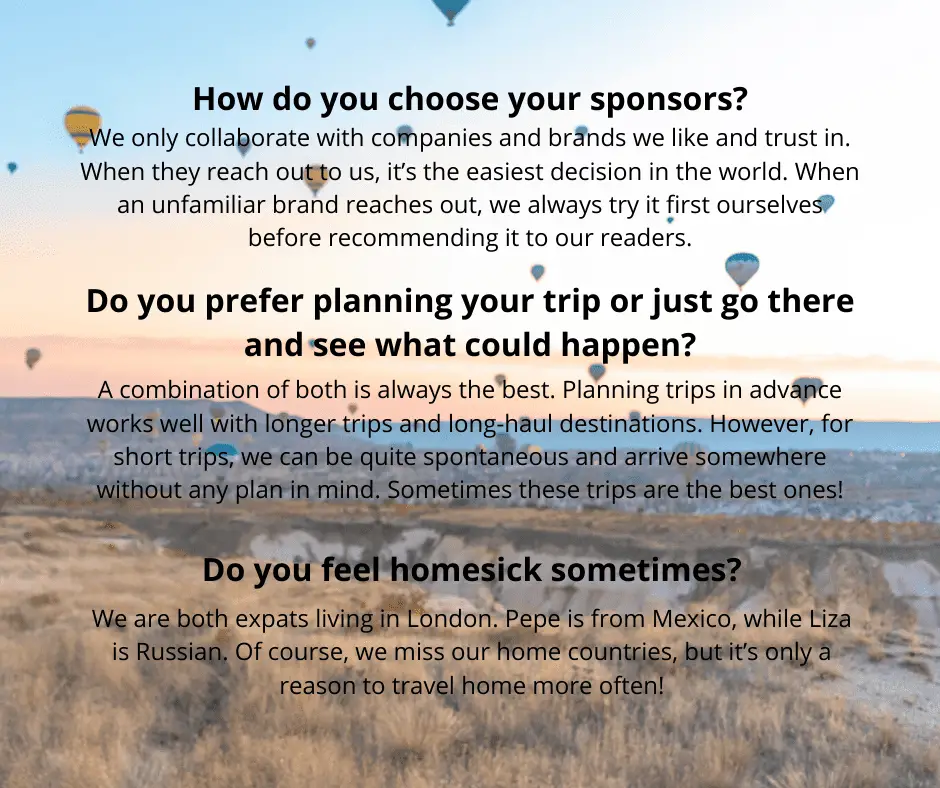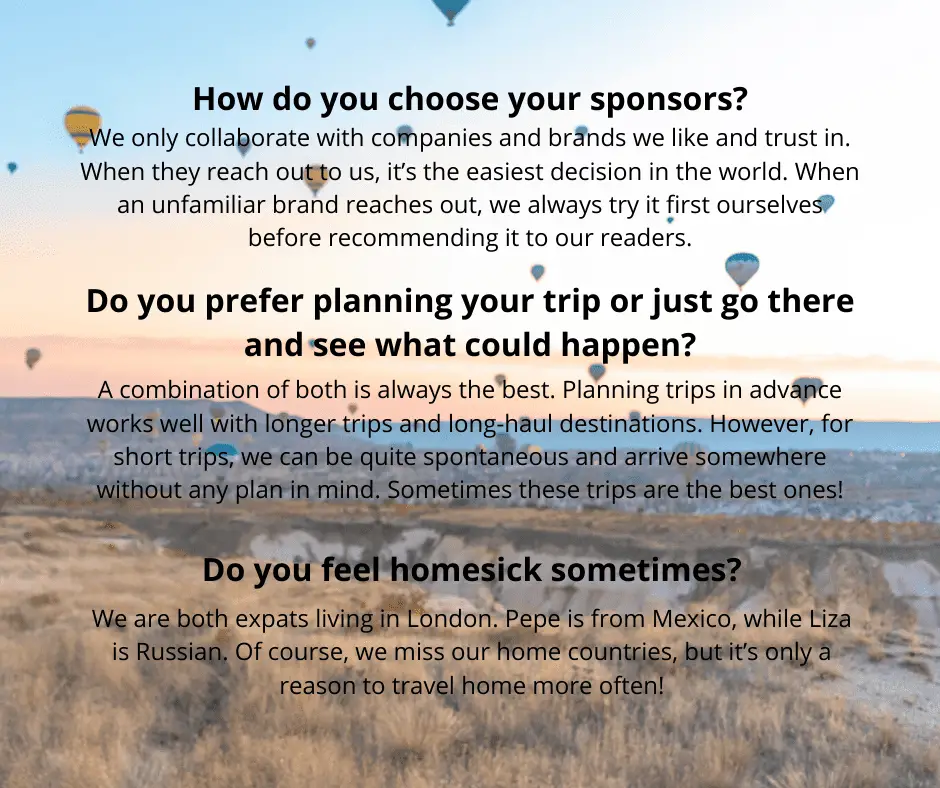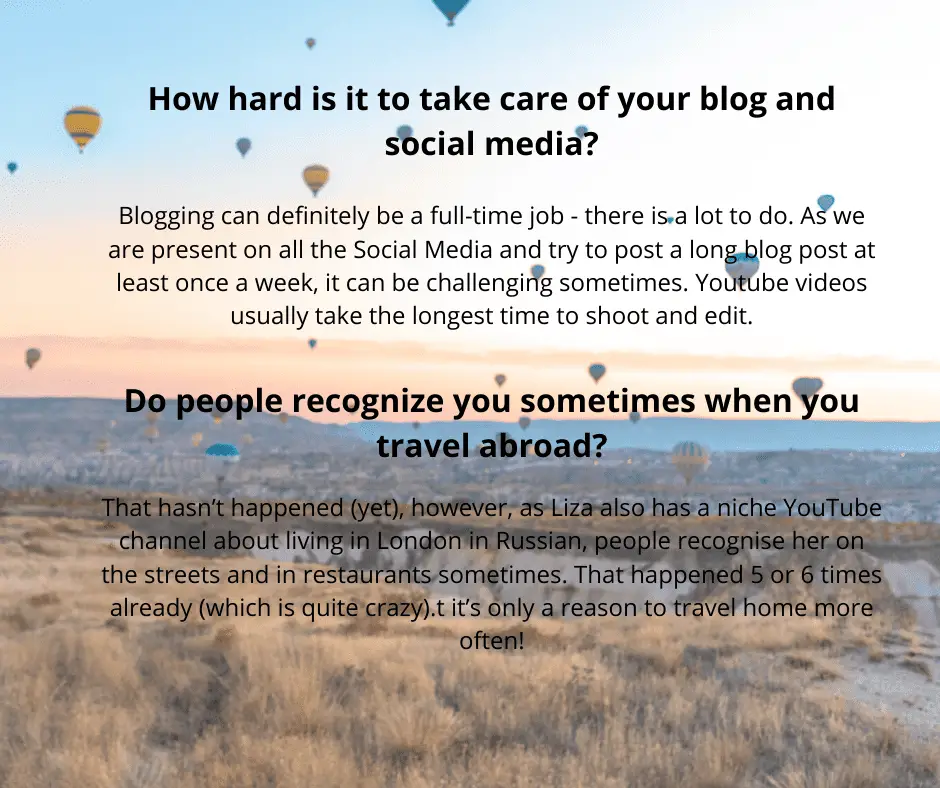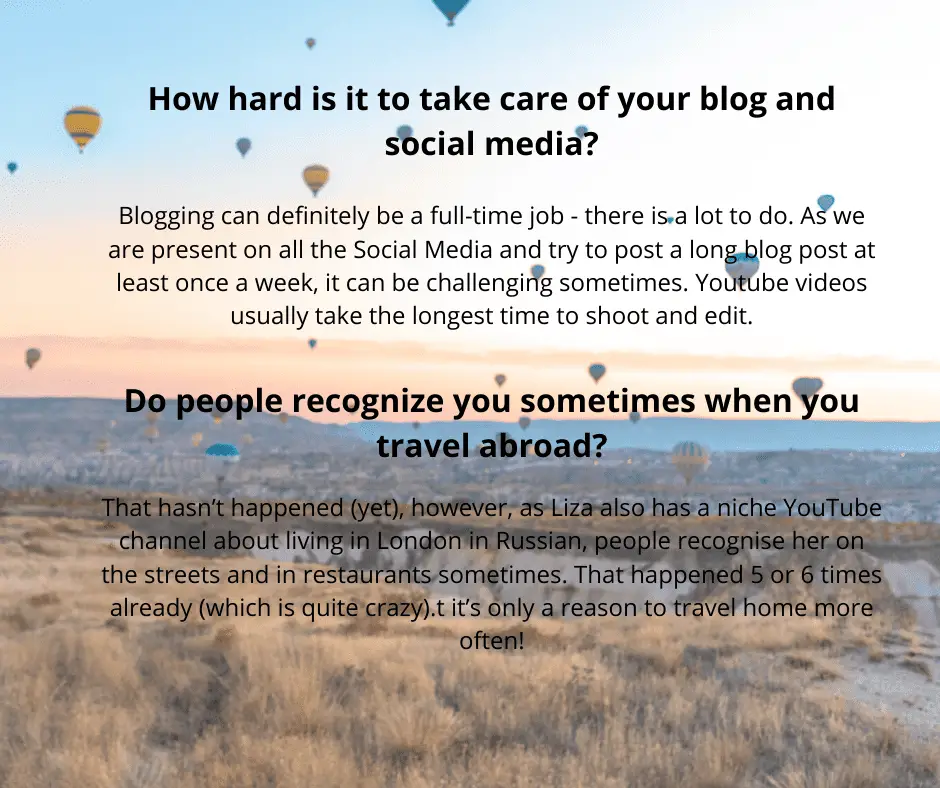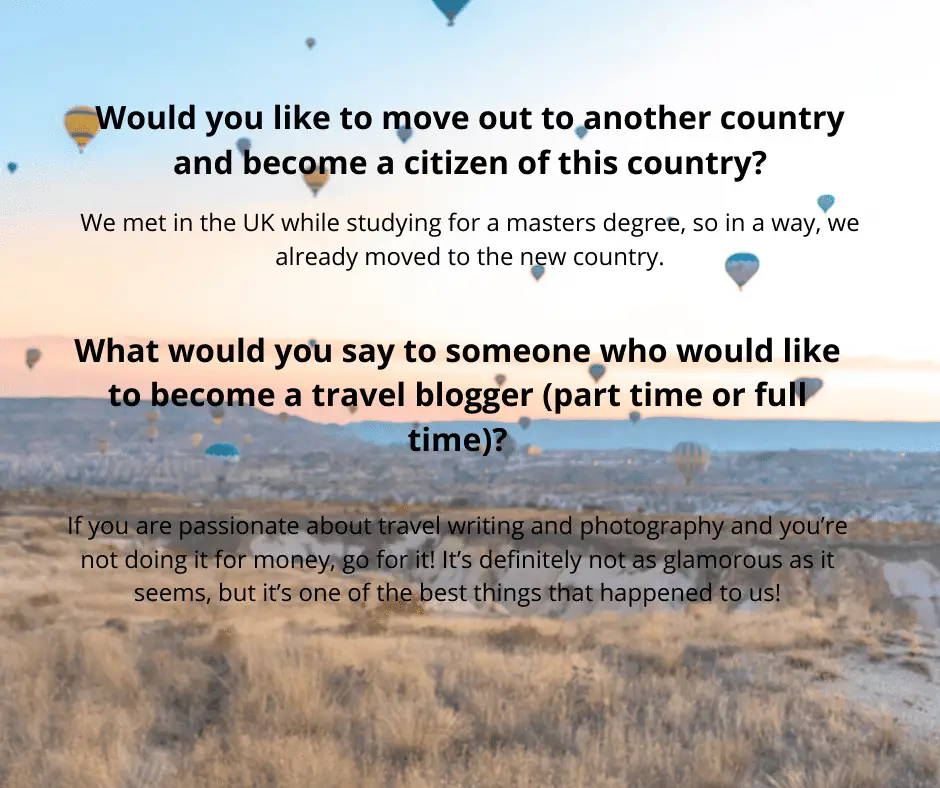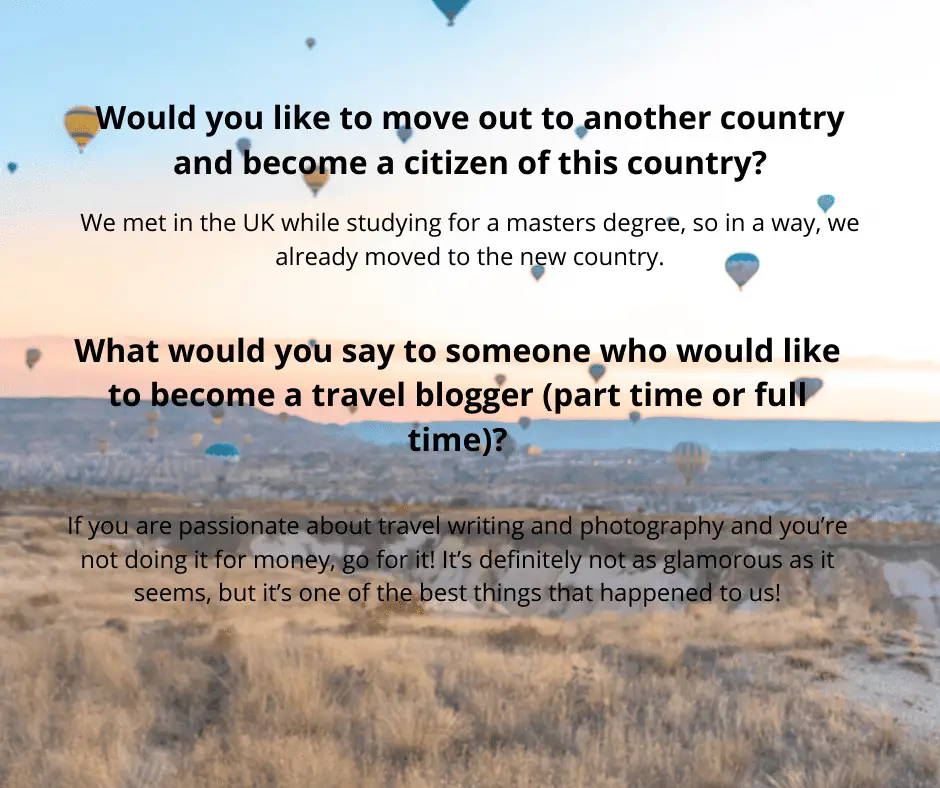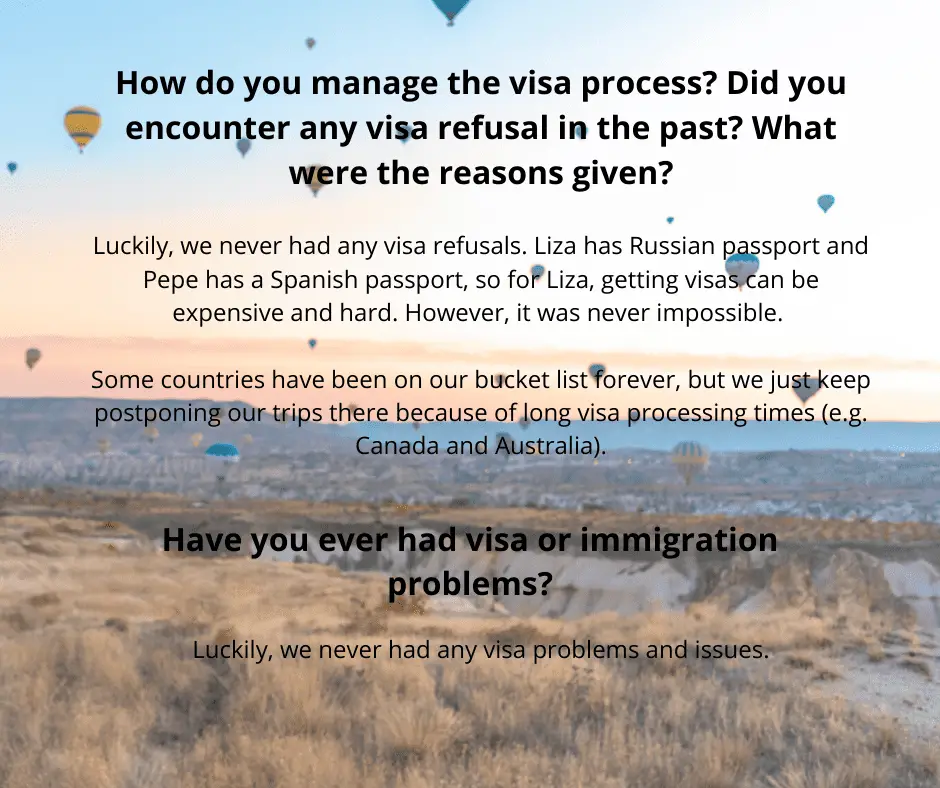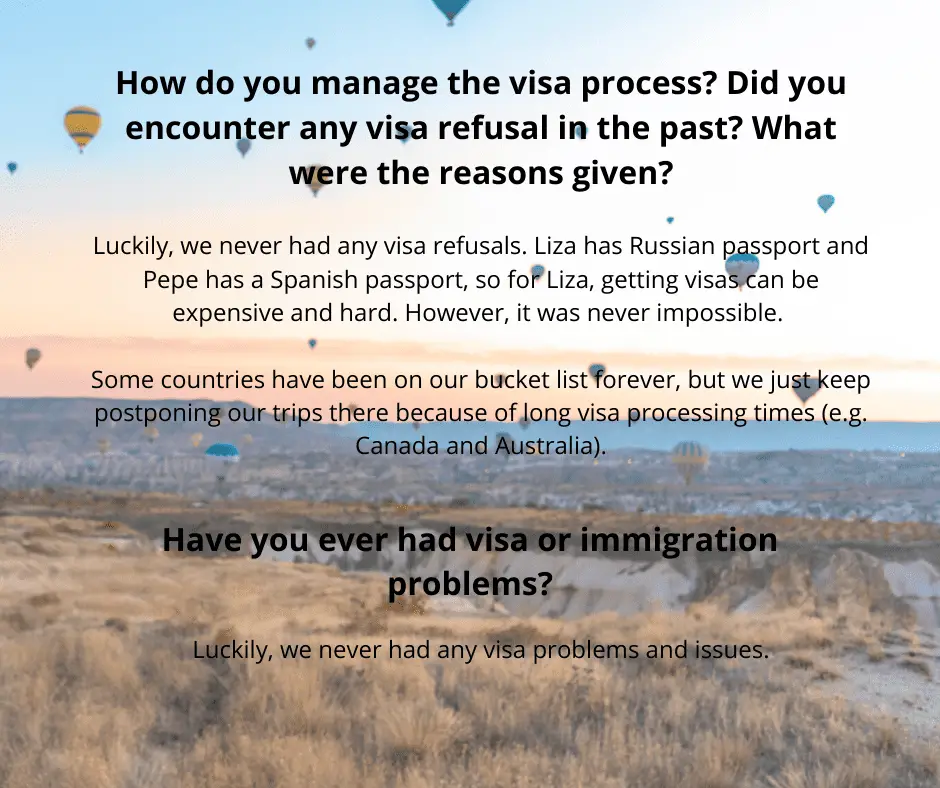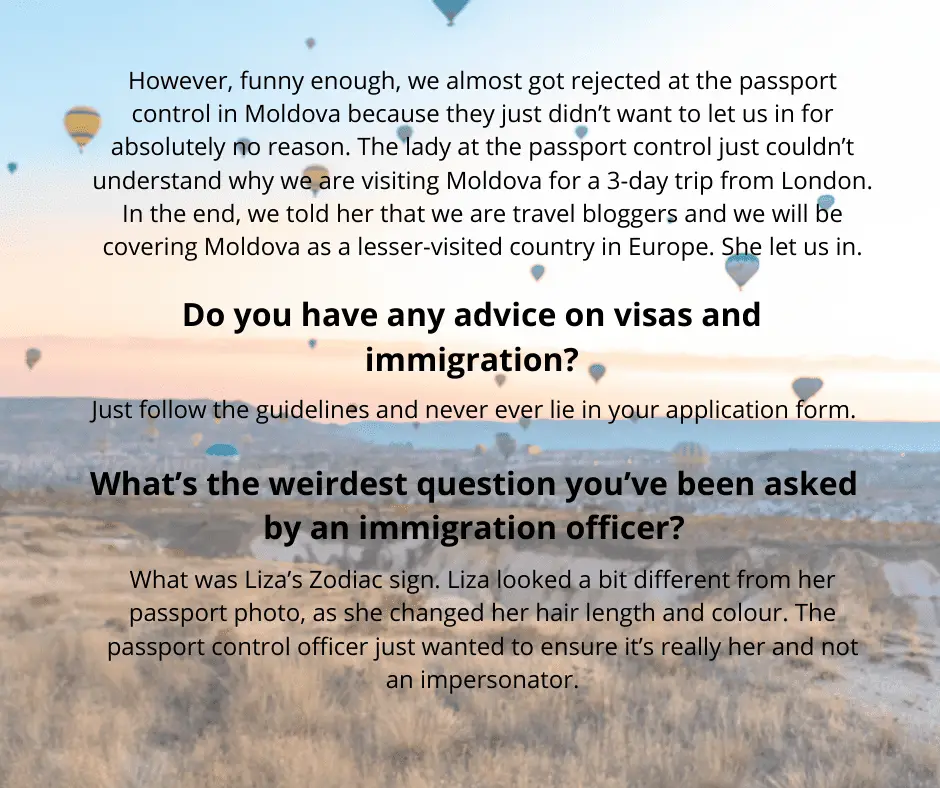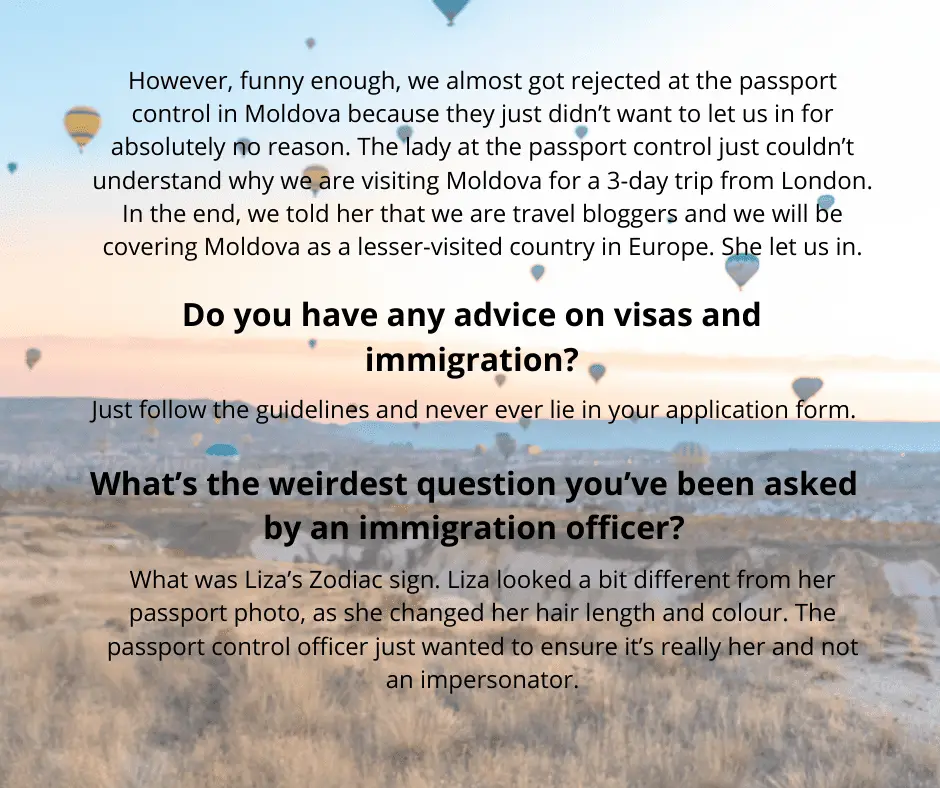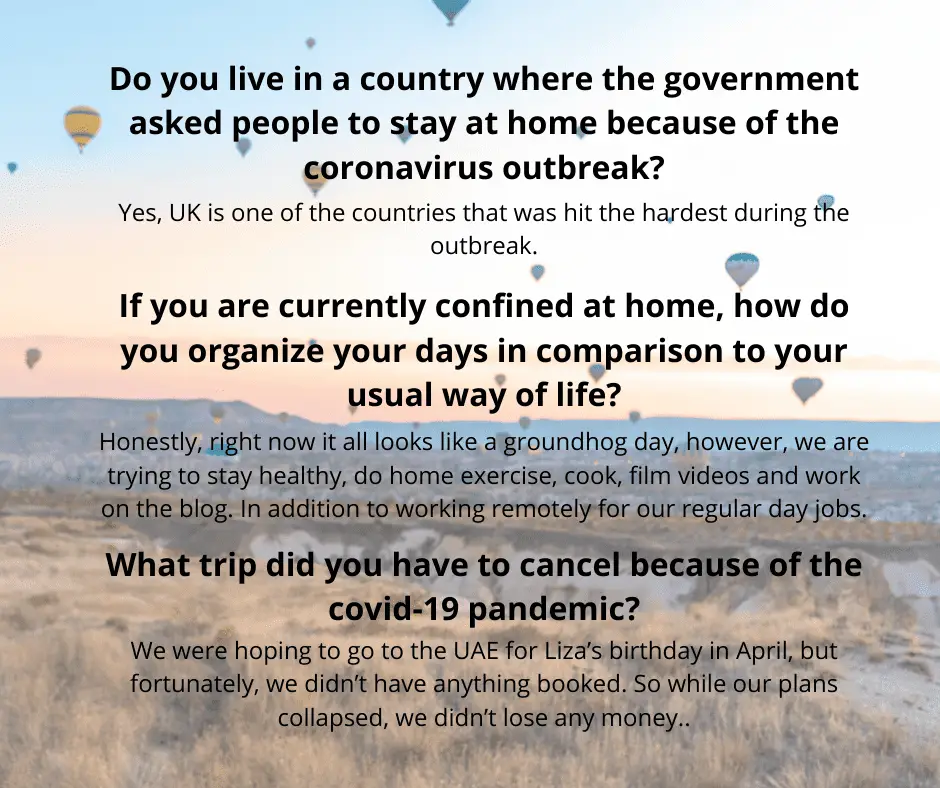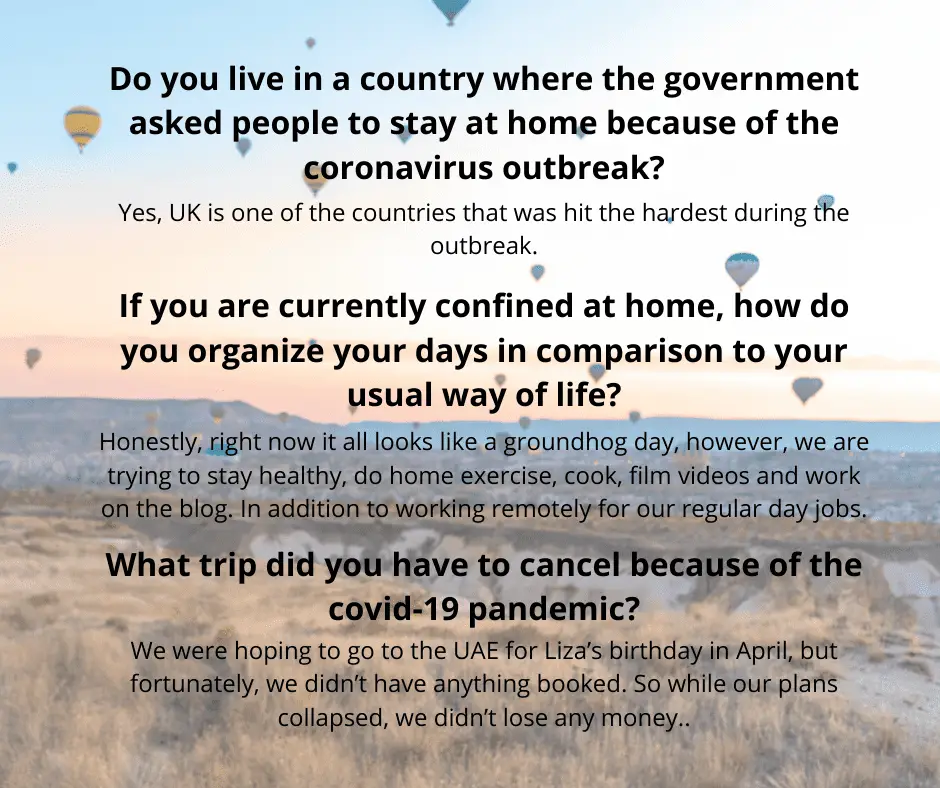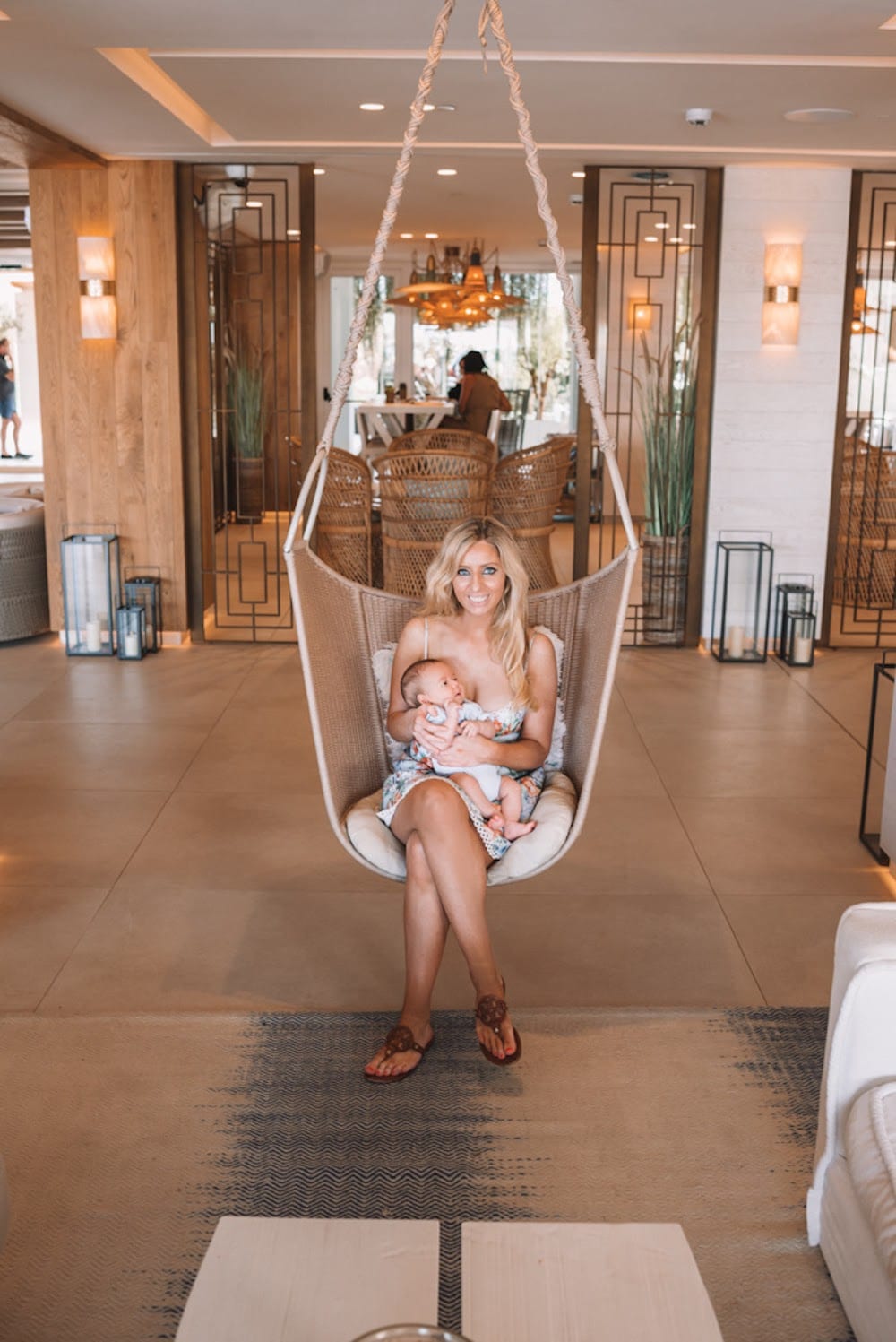 Meet Angie, who likes luxury travelling style! 
She won the London Lifestyle Awards Blogger of the Year in 2019 (and she has been nominated or won so many other prizes I can't list them all)! 
Angie will show you the ultimate luxury holidays (someone say Boat Cruise?) and the best tips to travel as a new mum, … or as a pregnant woman! 
Apparently, you get special treatment when you travel with a baby bump, and the money you don't spend on cocktails, you can invest on upgrading services (enjoy yourself in an airplane for once and travel Business Class, you have someone growing inside you, after all, you deserve this comfort). 
Making our list of top travel blogs UK, you should already be following her and her newborn baby Oscar on Instagram and Pinterest!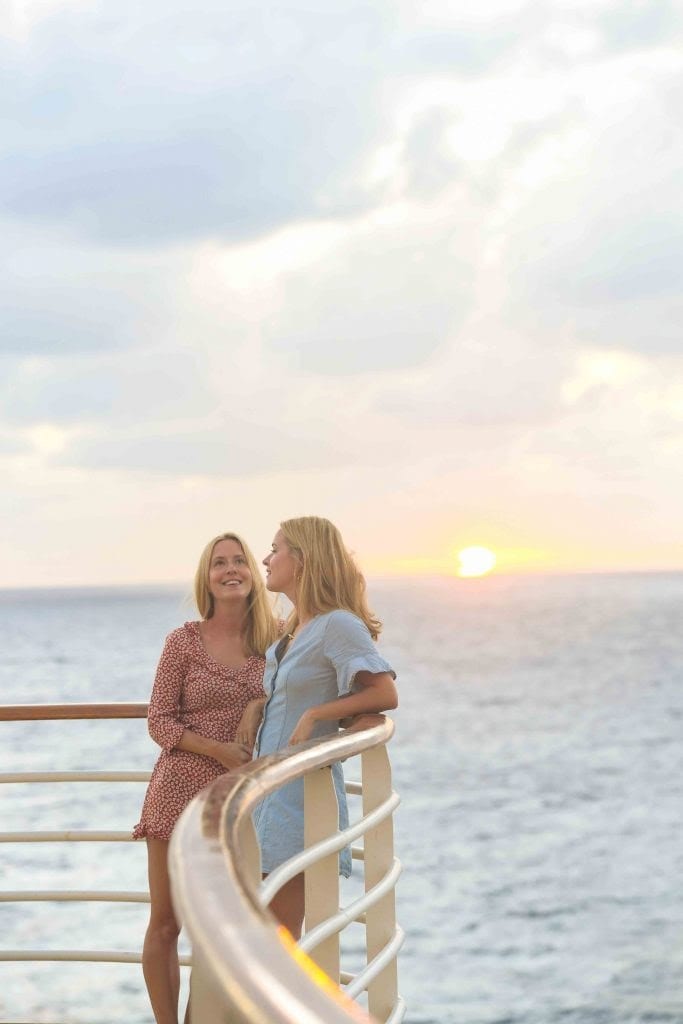 Follow the journey of Claire and Laura, two UK travel bloggers who were struggling with anxiety and didn't want to travel far away, before they finally realised that… we only live once! 
They can now enjoy a champagne breakfast after admiring the fairy chimneys in Cappadocia, Turkey, on a hot air balloon… Just forget about your vertigo and do it too (you can do it, I know you can).
They kindly share their tips on managing travel anxiety (and beauty routines) and go together to the most amazing places on earth!  
And you know what? You'll be able to go with them on a custom made adventure (focus on sustainable tourism), and make new friends if you are a solo traveller! Hurry up! There are still a few places for May 2020!
Find them on IG to discover breathtaking landscapes.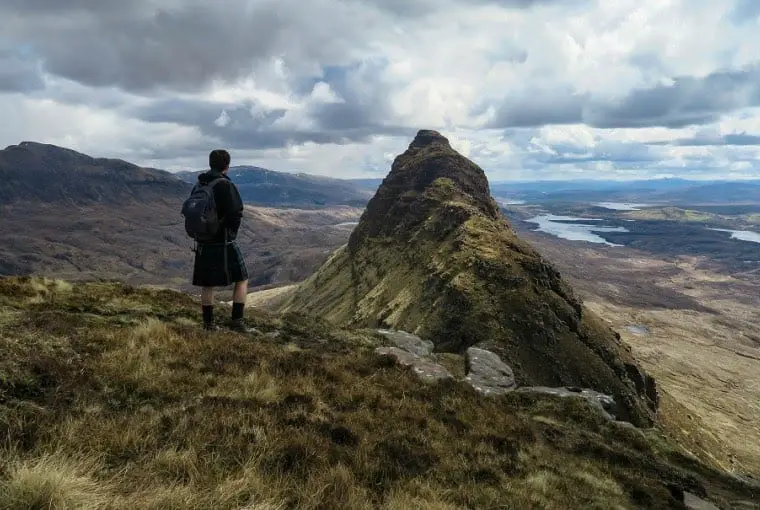 We told you already, Scotland is one of the most exciting places and members of our team have explored the beautiful Scottish landscapes many times (we know what we are talking about here!). That is why we had to talk about Neil's blog!
Neil is that guy who travels with a kilt! He is really proud and attached to his home country, and shares his passion for Scotland through detailed walking routes and maps. You won't get lost if you follow Neil's advice and his interactive maps, made using his drones. 
Next time, let's hike on Ben Lomond: yes it's about 5 hours walking, but we are sure it's worth it!
Find different itineraries from Neil for a few days to a 3-week road trip in Scotland: find the one that best meets your expectations and your availability.
You will find about 23,000 people passionate about Scotland on his Instagram.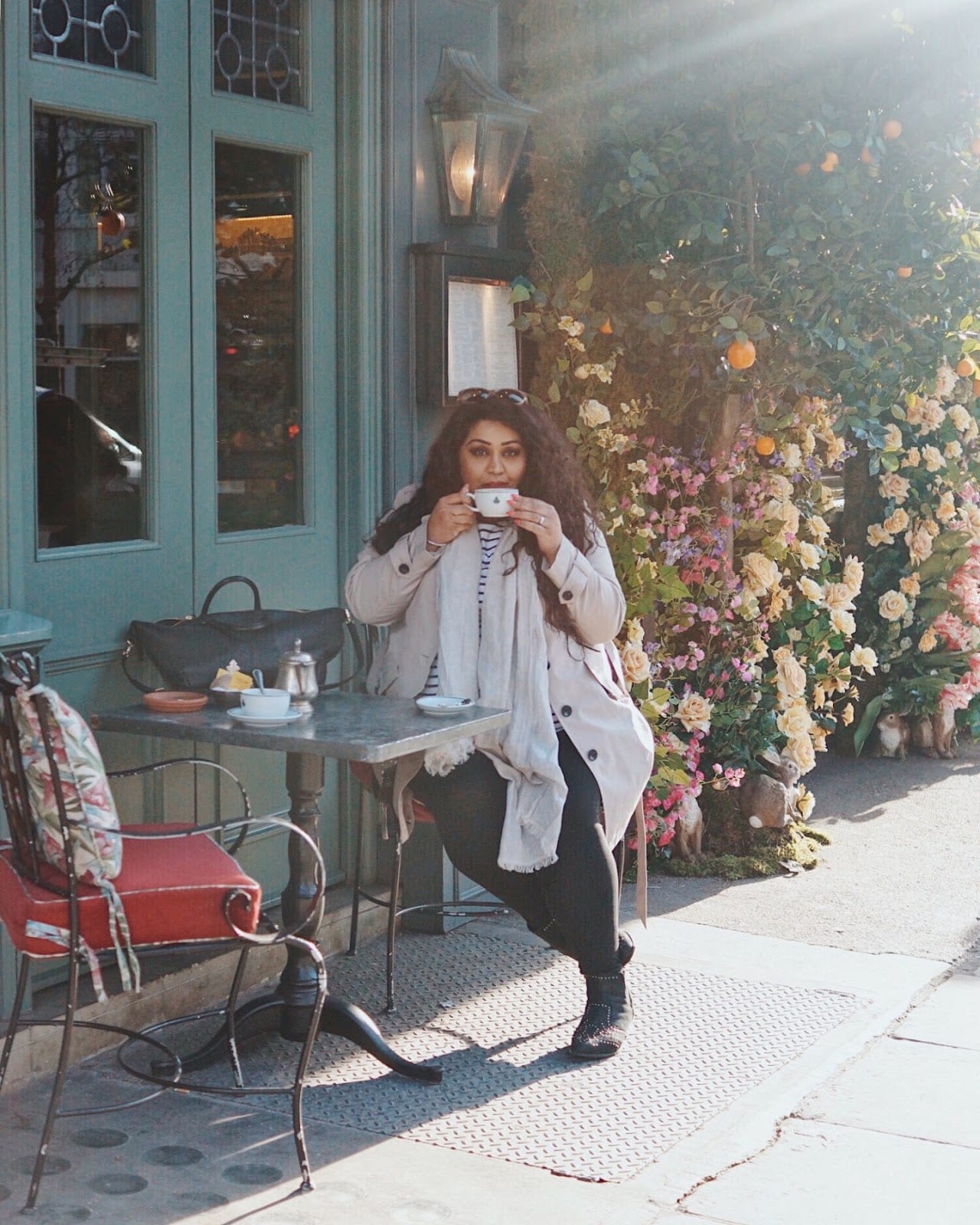 A real coffee-addict that offers a mix of beauty and travel is Nishi! 
Her blog is organised as follows: Travel, Lifestyle, London and Beauty. She also cooks on her Youtube Channel. And yes, she makes a Korean Vegetarian Bibimbap for Christmas time.
In any case, you will love how relaxed and natural she is in front of the camera, she will be your new virtual best friend!
Her blog is full of affordable luxury travel advice and travel vlogs! Check out the 5 money saving travel tips (did you know that the cheapest time to book flights is a Tuesday afternoon?) And don't forget to also check out her tutorial for the best smoky eye ever to look glamorous even when you travel!
Discover this bubbly woman through her vlogs on YouTube or Instagram.
Read her unique testimony below!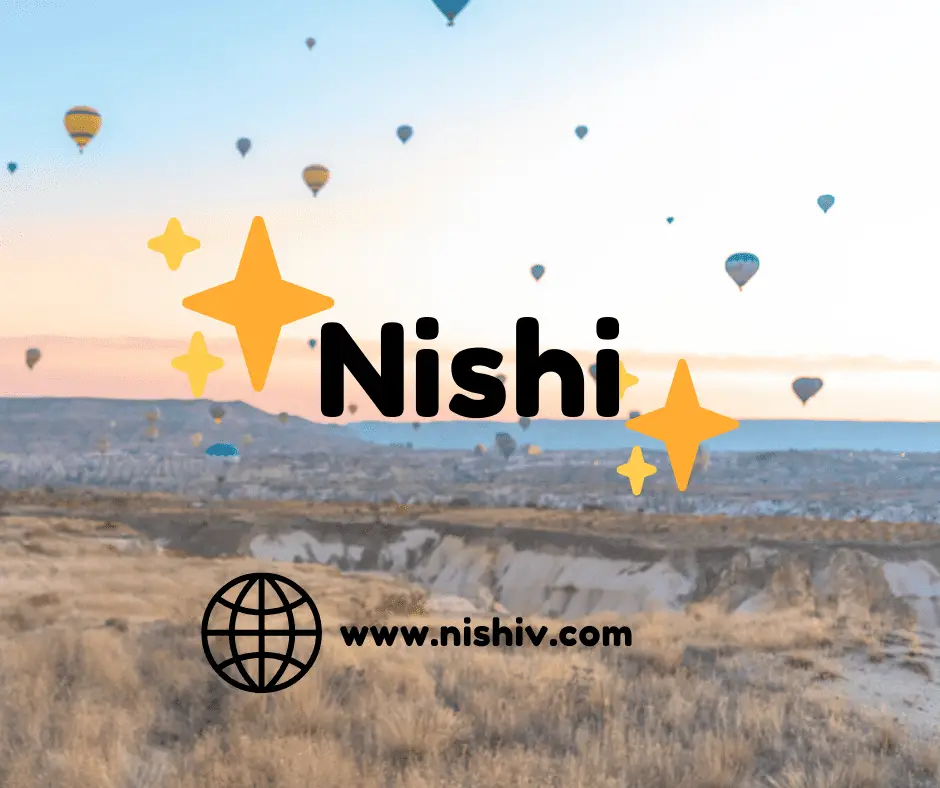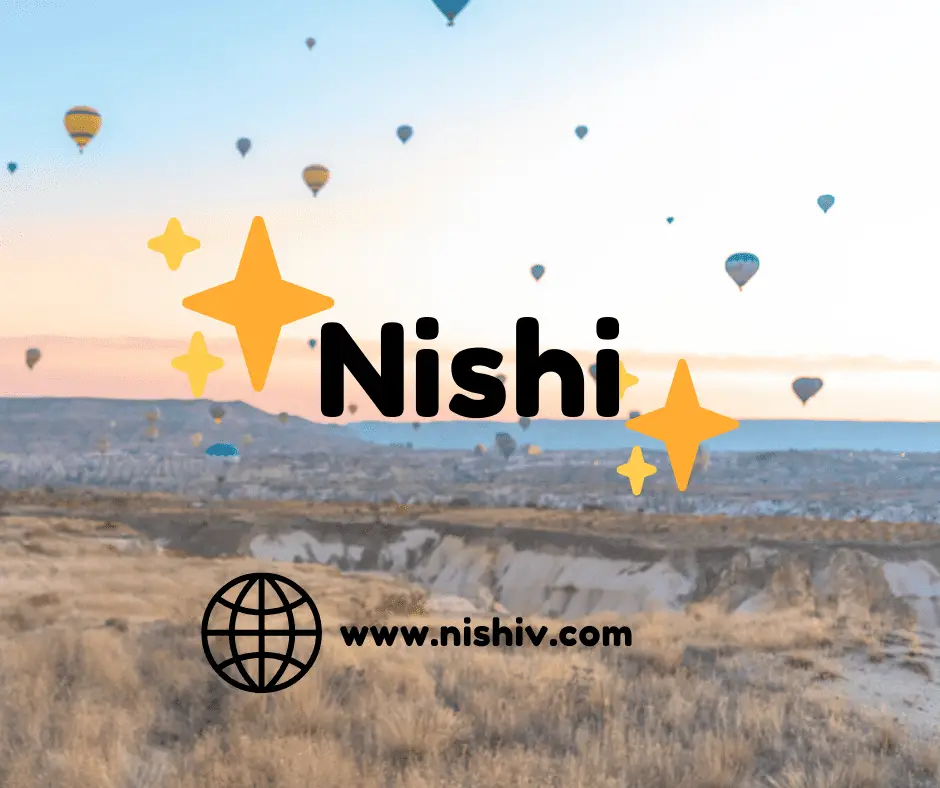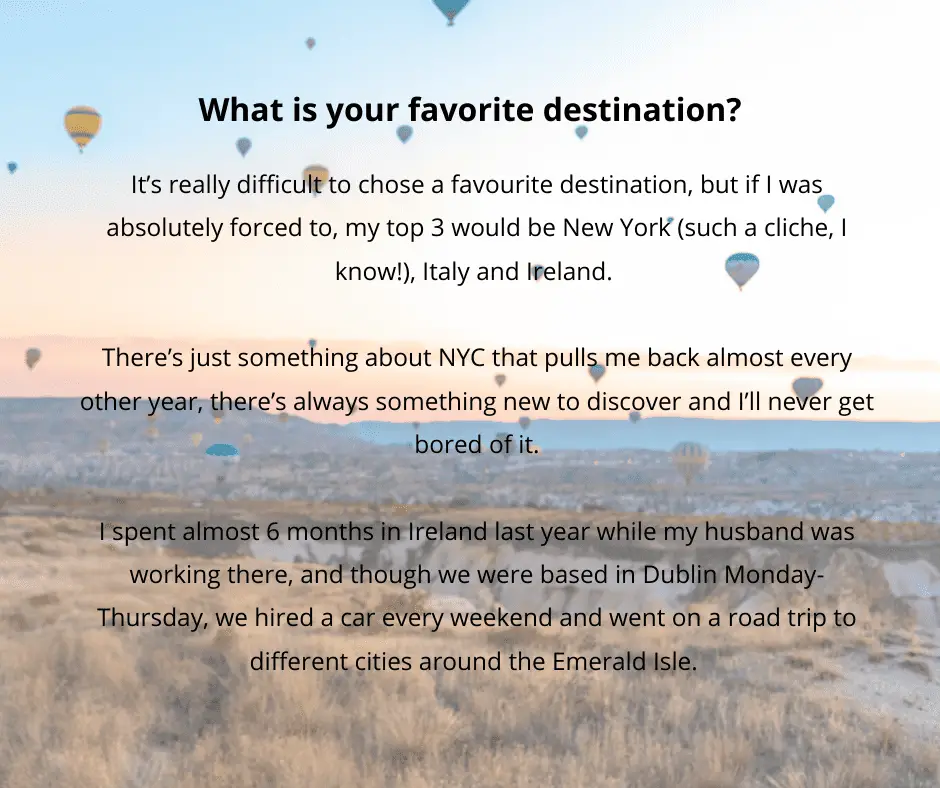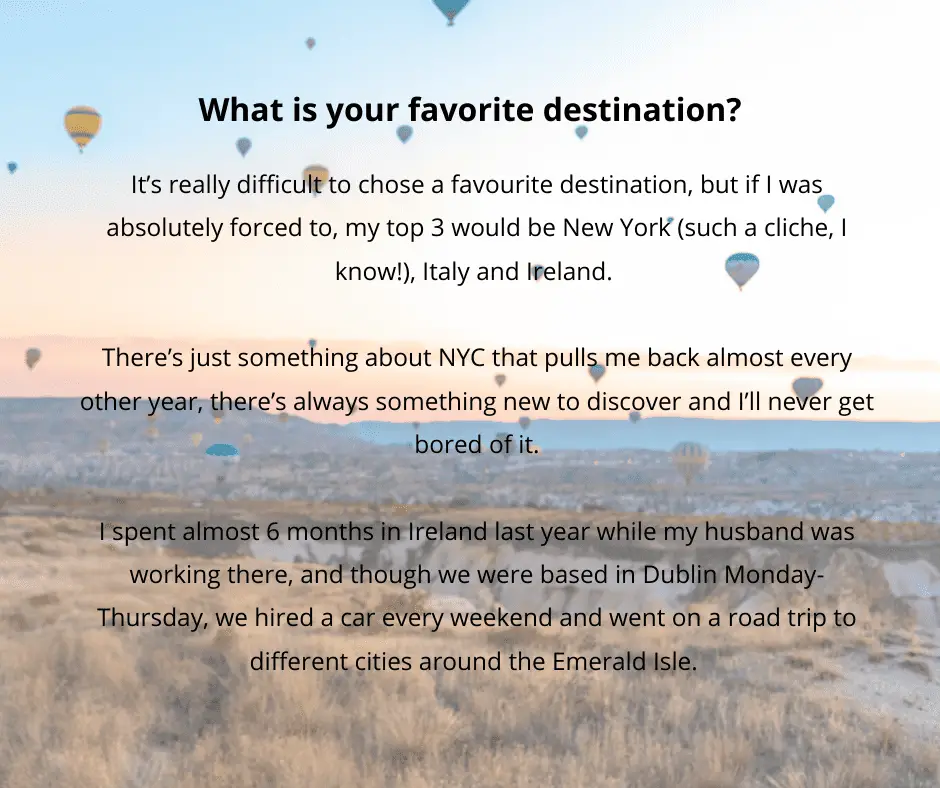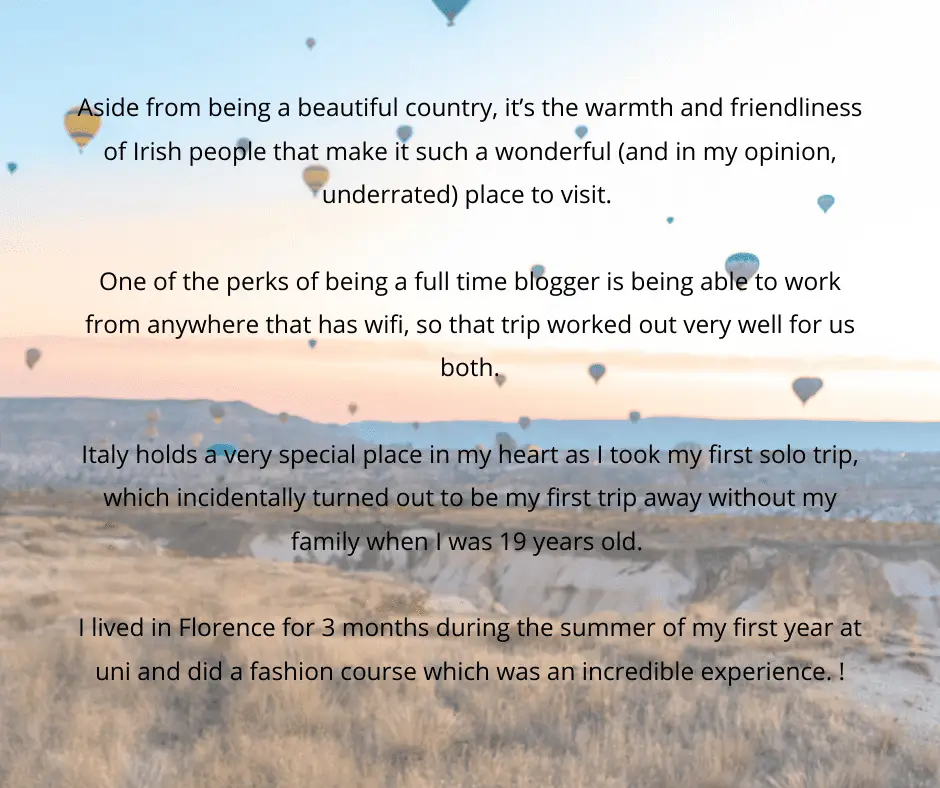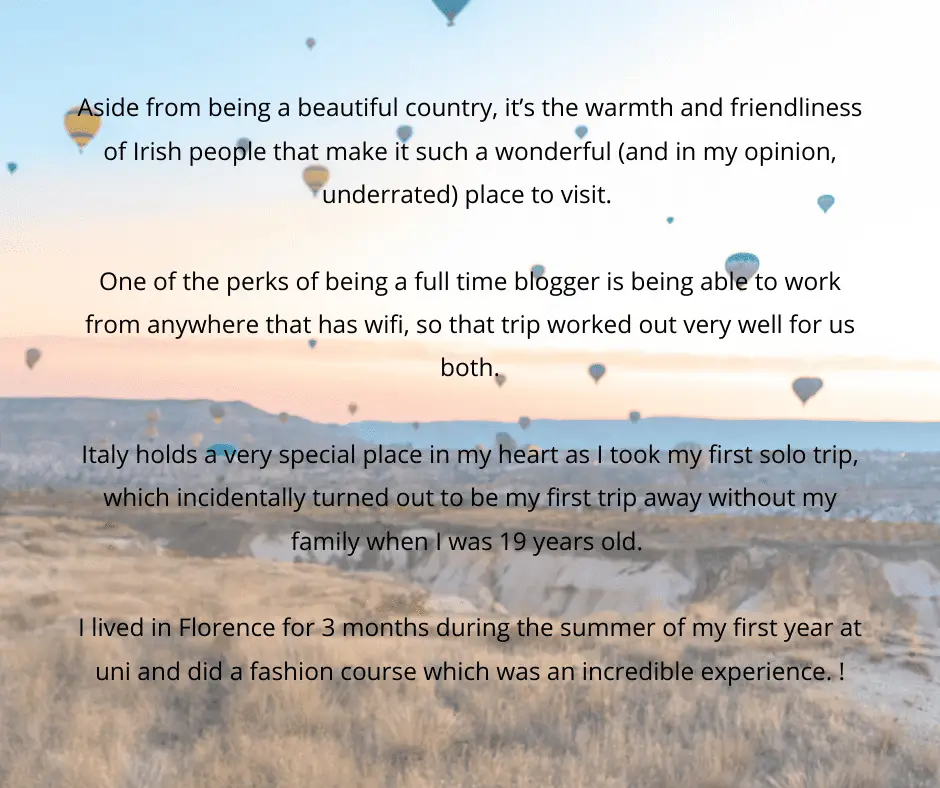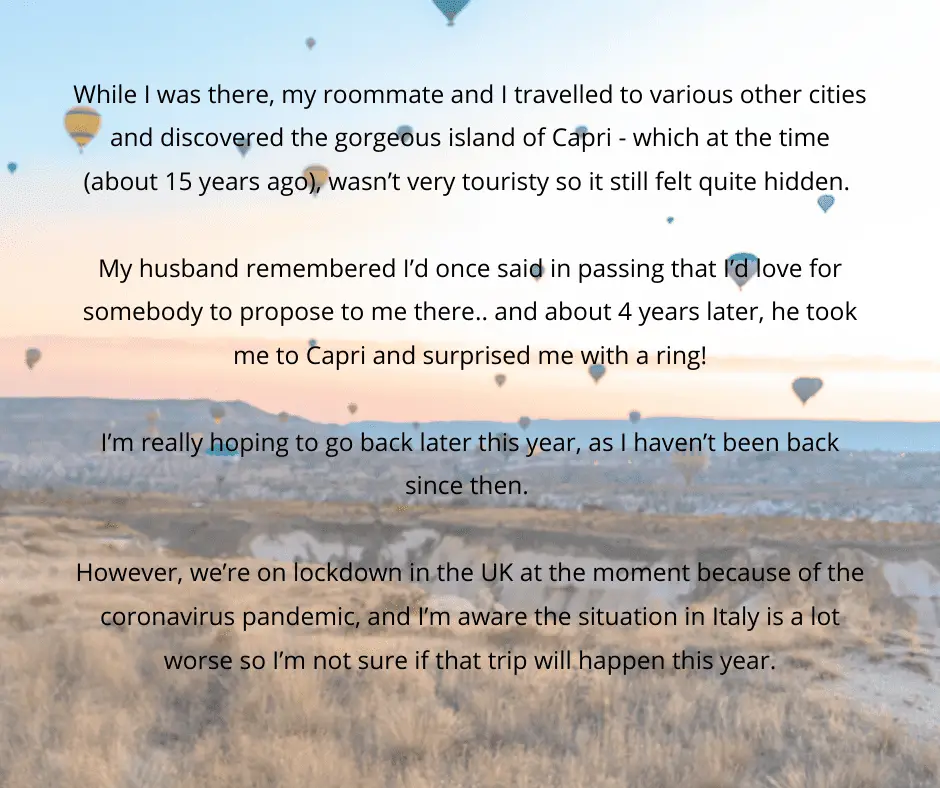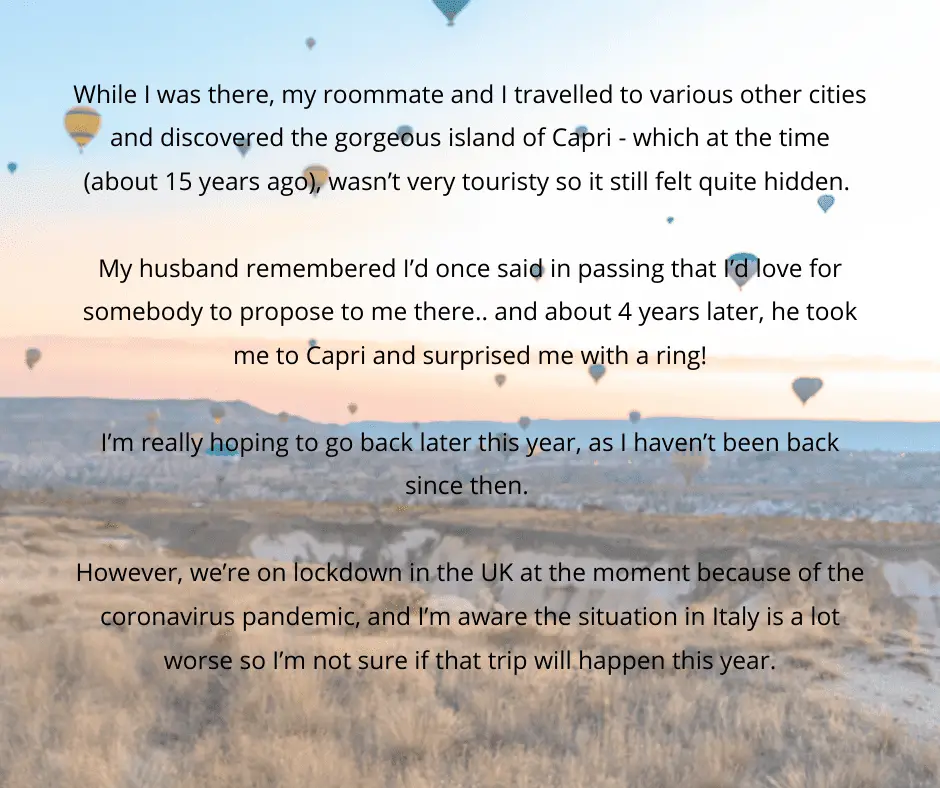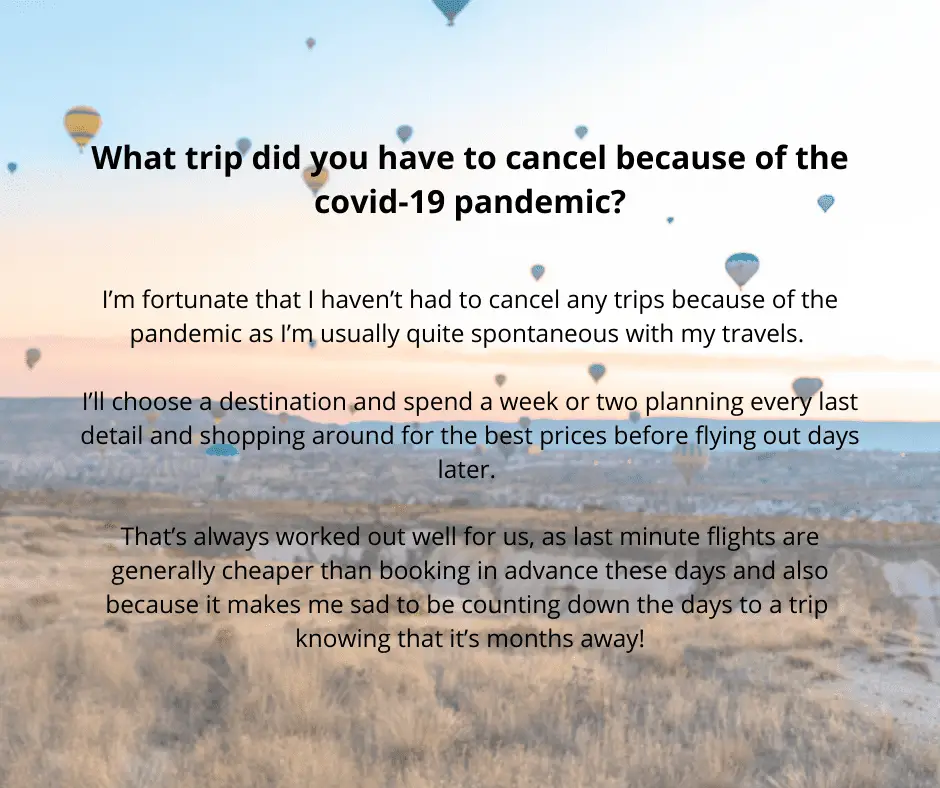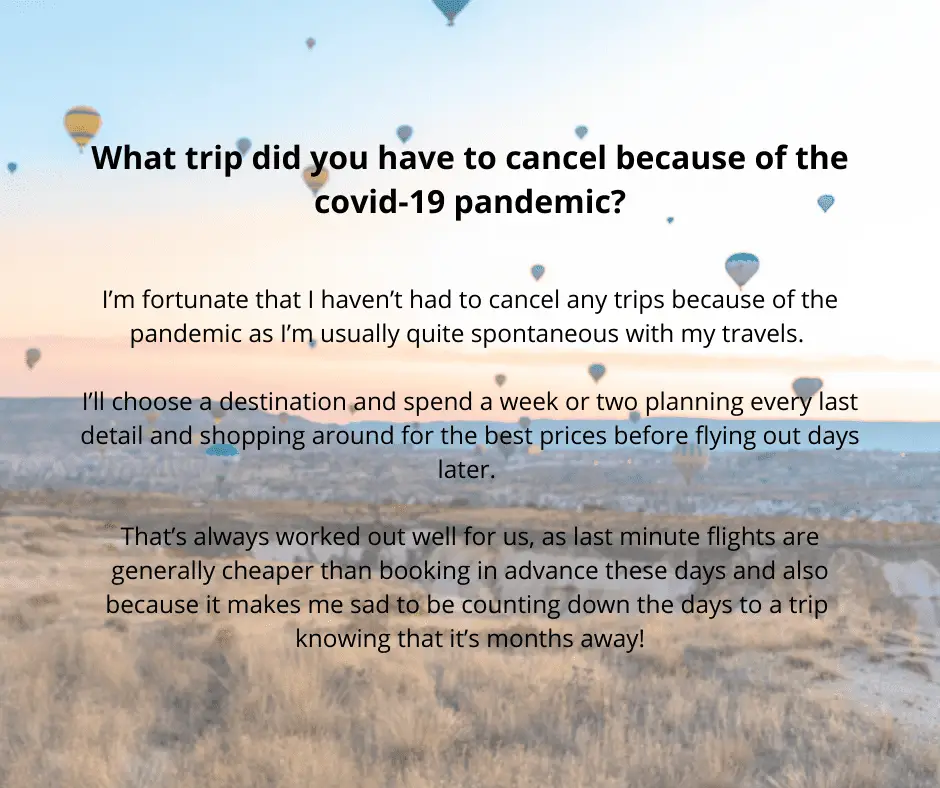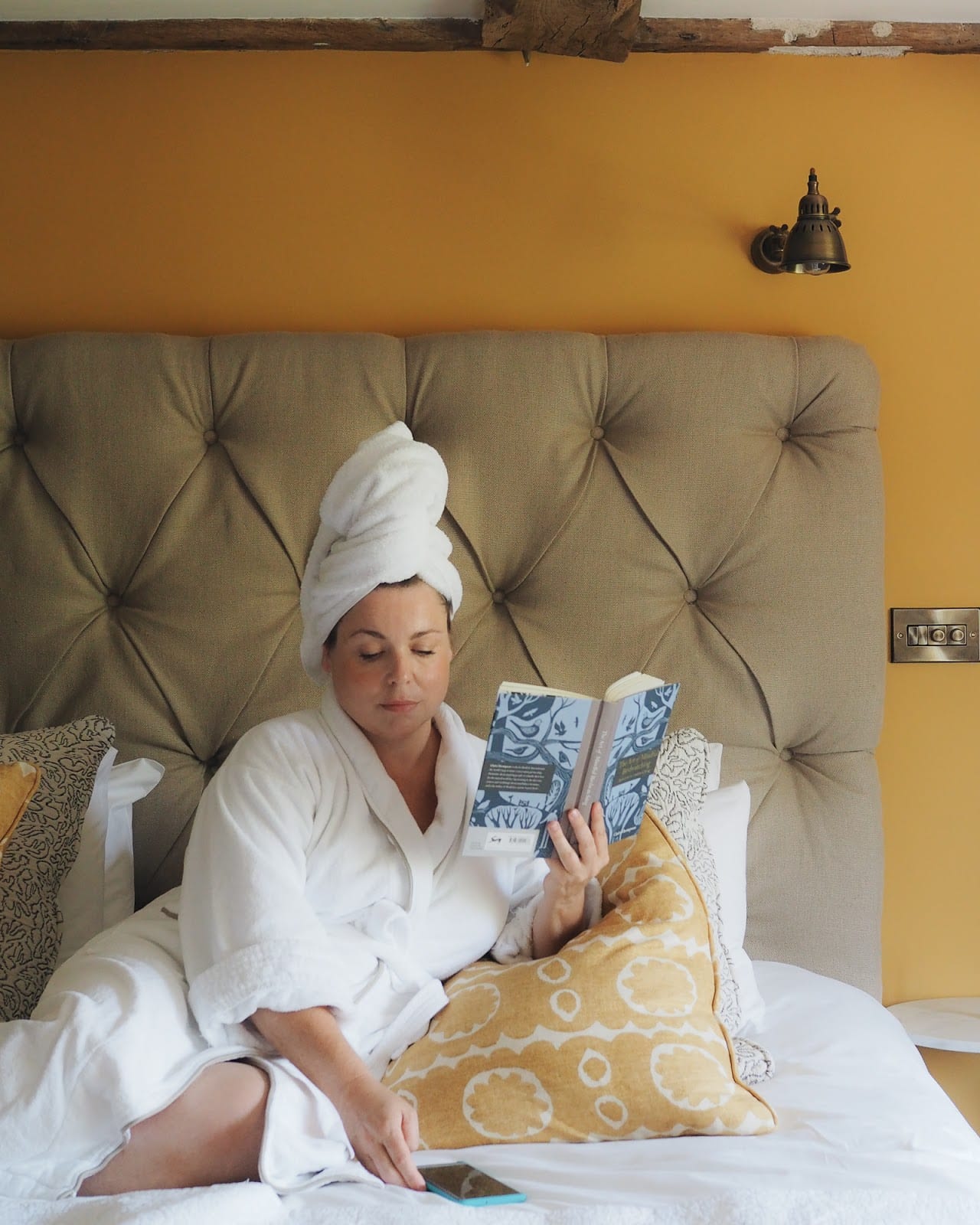 Lou offers amazing content of travel, interiors and decors. She shares her favourite outfits, accessories and decorative items on her blog, but also gives you her best hotel addresses that she has personally enjoyed… 
You need to discover the treehotel in Swedish Lapland because of her! Can you imagine sleeping suspended 10 metres above the ground in a spacious room? You can even have food delivered to your room… perfect if you want to live as a hermit (but settled comfortably).
You will also find out the experiences she shared with her family. We are pretty sure you didn't know about surfing in Bristol, did you? Be ready, it's got to be cold.
Discover her sweet personality on Instagram, where she posts almost every day.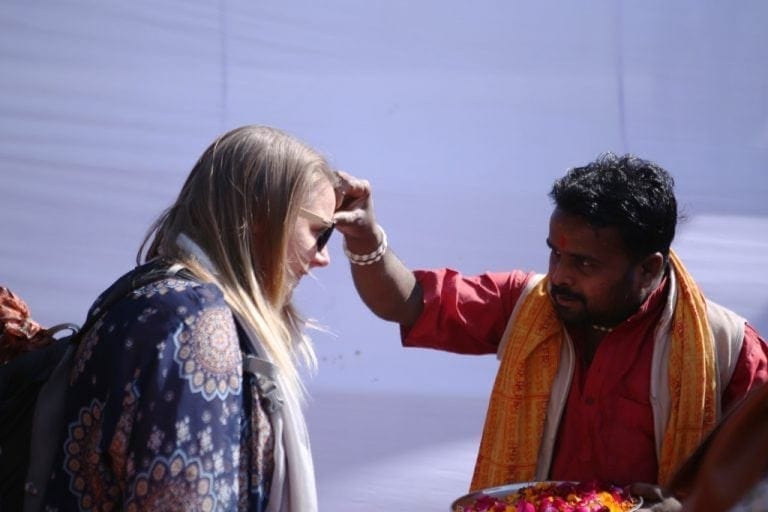 Emily is a UK travel blogger based in Hampshire. She likes to travel alone, it allows her to meet new local people and connect with them, and calls it "deep travel". 
Emily gives you the best tips for safe travels as a solo woman traveler: it is not always easy to face a different culture, especially during huge celebrations like the Holi festival in India, the festival of colours!
She will also talk about the best dishes for each country you would like to visit! Check out the "Eat like a local" category on her blog: we can confirm to you that she made the right choice advising you to try Cuban food (how good are the Cuban sandwiches?) and to dance at Mango's Tropical Cafe on Ocean Drive!
Good vibes only on her Instagram!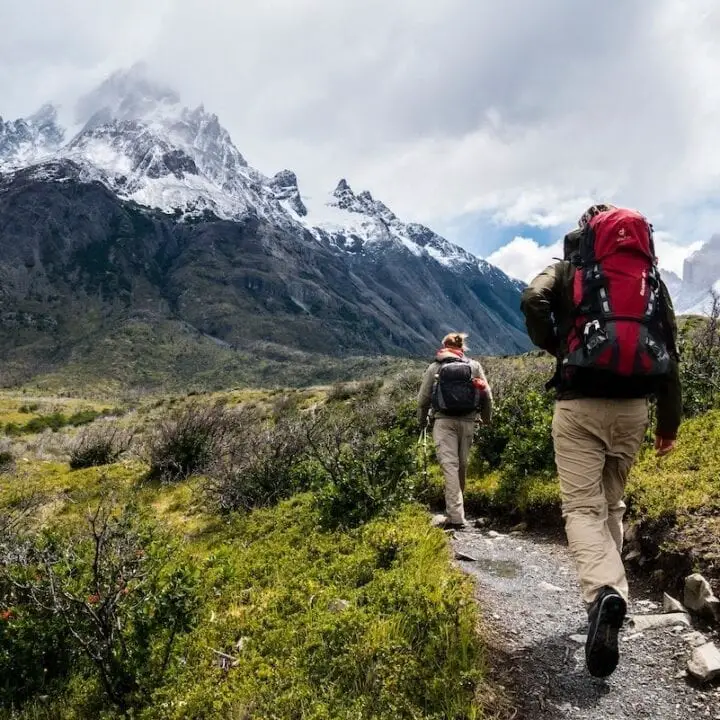 Follow the journey of Hannah and Tom (and their cute dog), driving Elvis the Van in Canada and America (you can find very detailed articles about the different states in both countries)! 
And yes, they do road trips in wintertime (they live in Canada now, what did you expect?) and give you tips to enjoy winter camping at -25C.
They particularly love hiking (read their article about the best spots to hike in the Grand Canyon, for all levels of sports) and you will find all their adventure gear on their blog and their tips to travel on a budget to enjoy the simple things in life (your partner+your dog+your car = happiness in any place in the world).
Be part of Hannah's community on Instagram!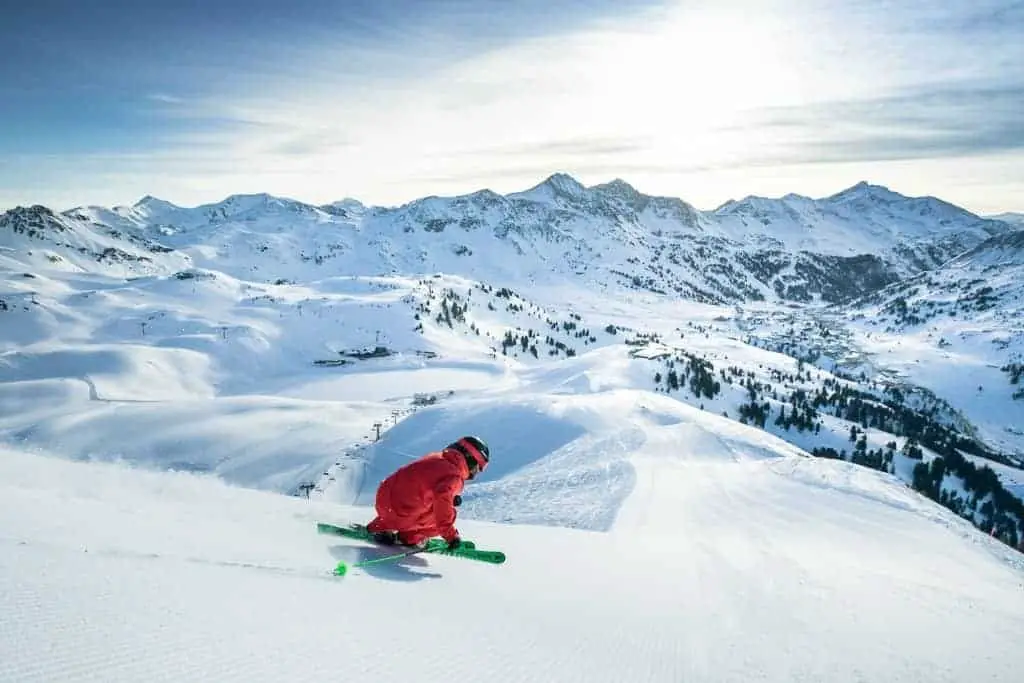 Scott is a real adventurer and wants to push you to realize your travel dreams rather than staying in your routine (let's go on a sabbatical please).
Scott is also a huge fan of sports and fitness (we were not surprised when we realized that he has a bachelor of applied science in Sport and Exercise Sciences!): horse-riding, kayaking, kite-surfing, bungy-jumping… -we don't know half of those-, but he tried many many sports, in many countries, so why not dare to do the same (I wanna try Horse Boarding on the beach!)
We are sure you have never seen the Golden Gate Bridge from this unique point of view on a seaplane!
Follow this very energetic blogger on IG too!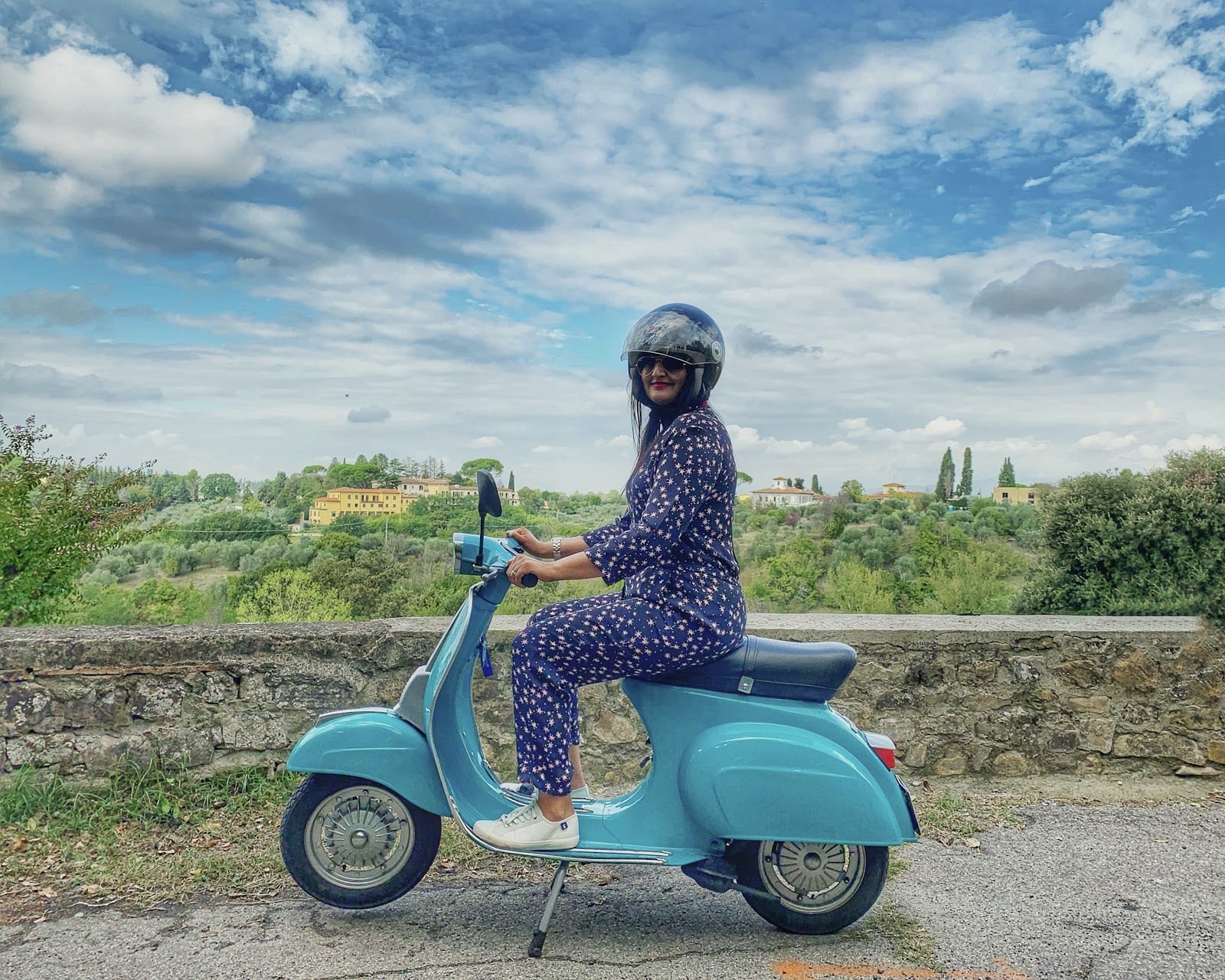 Bejal a.k.a. Be, is a trained microbiologist, originated from Leicester: she supports her hometown and works with small independent businesses and community initiatives. Her blog is focused on sustainable and responsible travel experiences, as well as sourcing animal experiences responsibly. She also likes to share her love for good food, from casual to Michelin-starred, from vegetarian and vegan to meat lover dishes…
You will also find plenty of luxury options in her blog, amongst which the 30 beautiful hotels around the world: the Sofitel private island in Bora Bora is on our bucket list (anyone here to fund my project?). 
And talking about that, Bejal has also a personal bucket list so follow her journey to see how is she going to realise her dream travels for inspiration!
Follow her on IG to show your support!
Bejal sent us a testimony of her personal experiences with her travel life: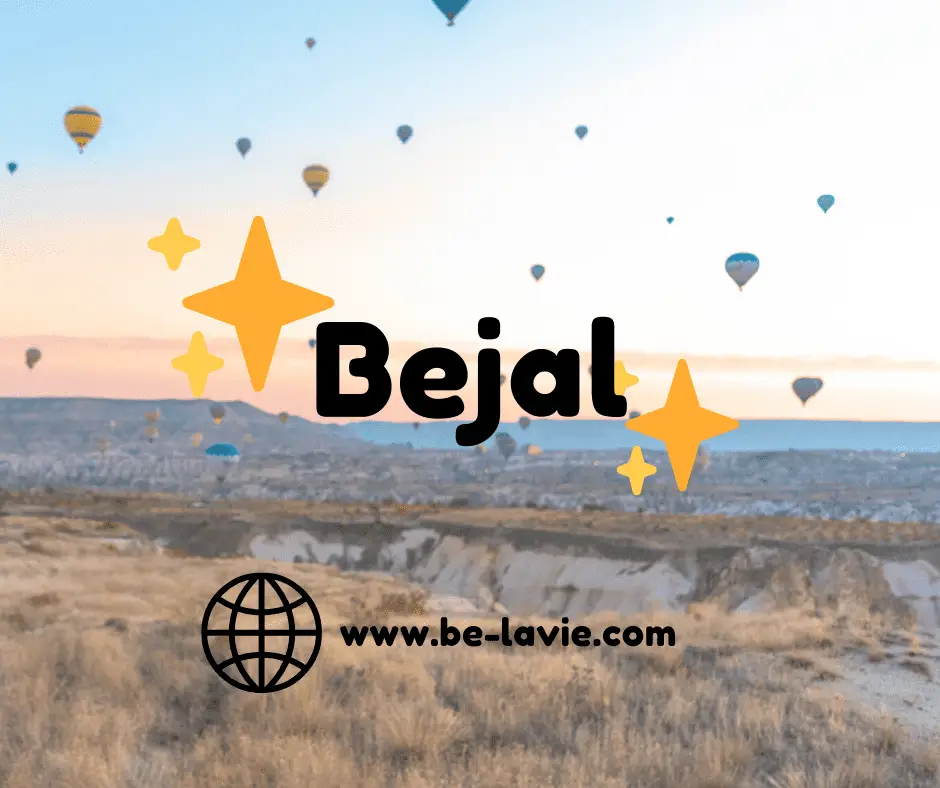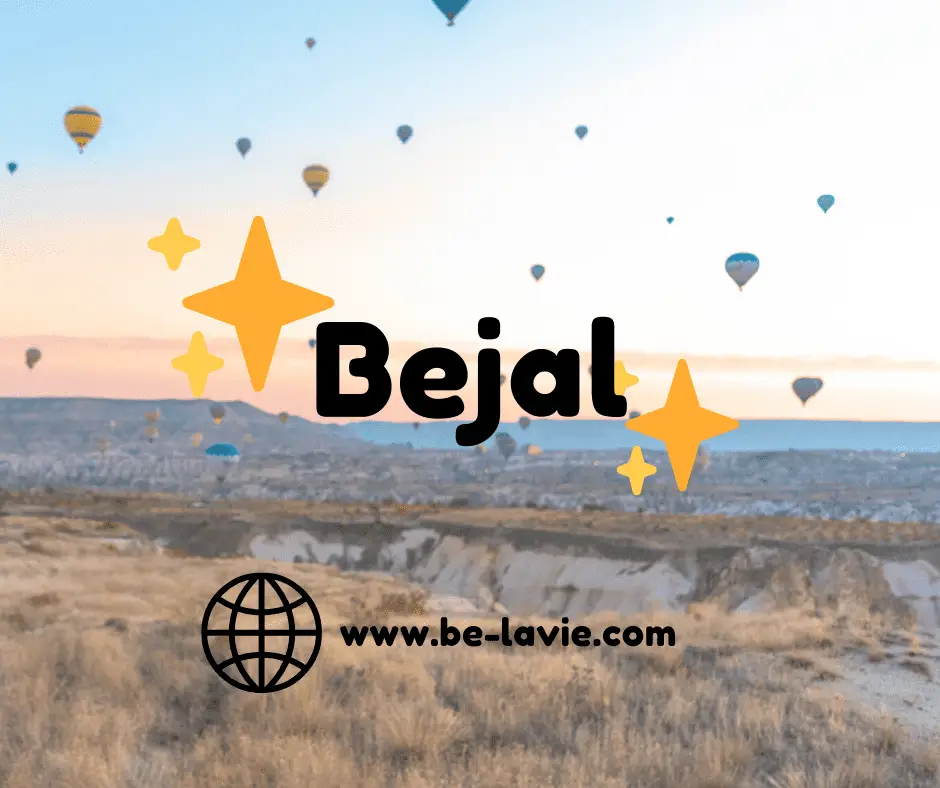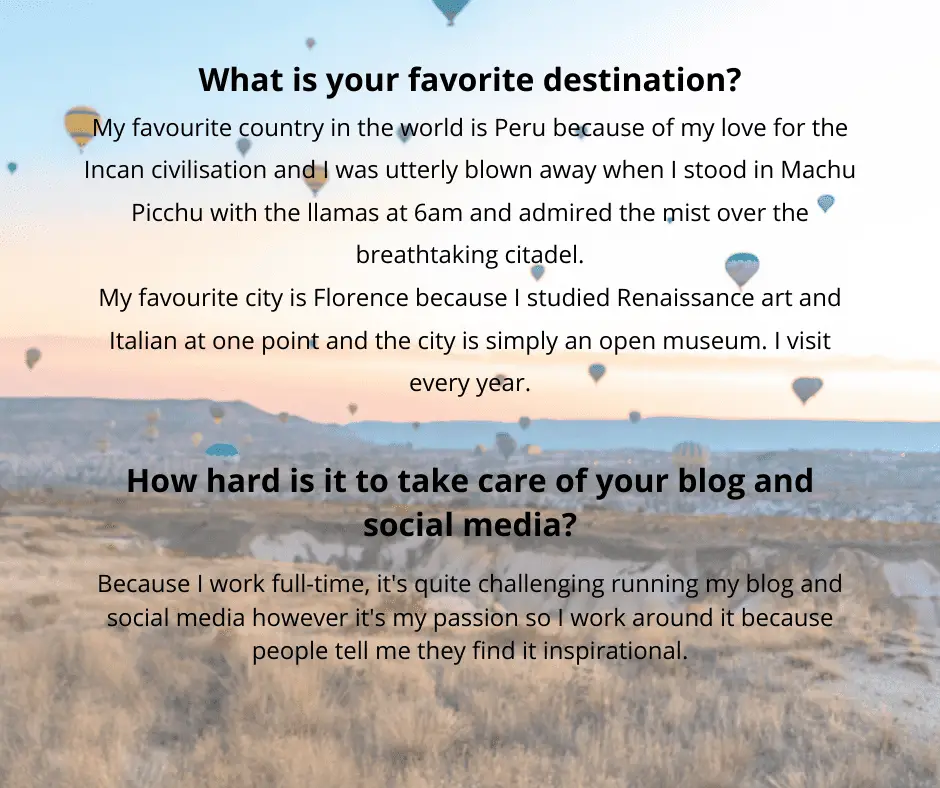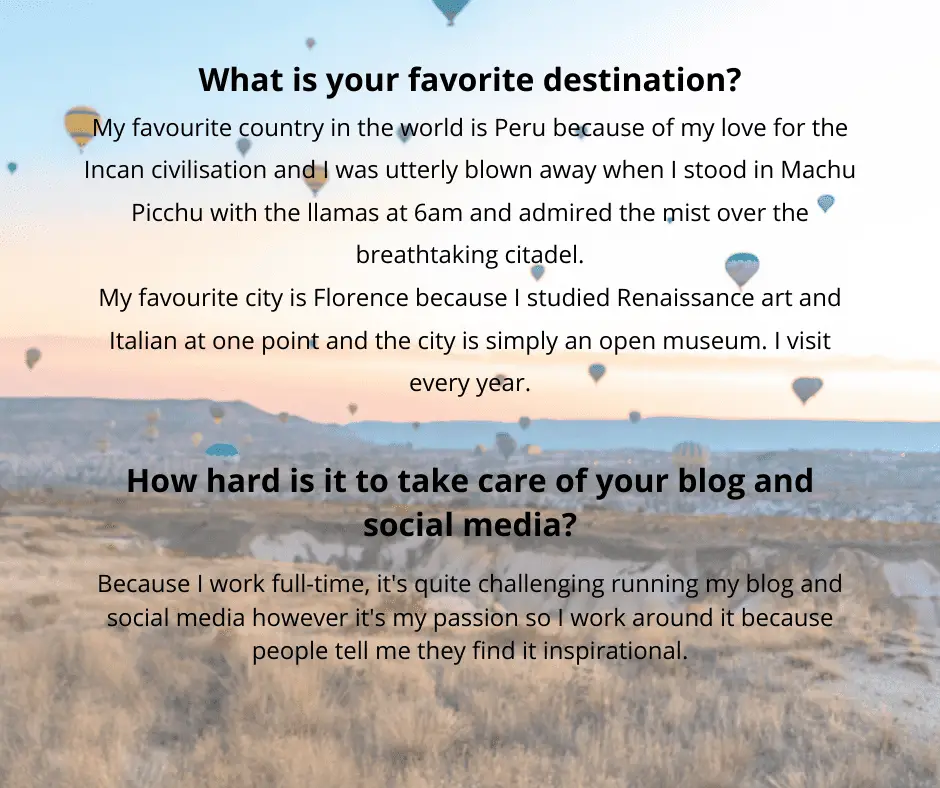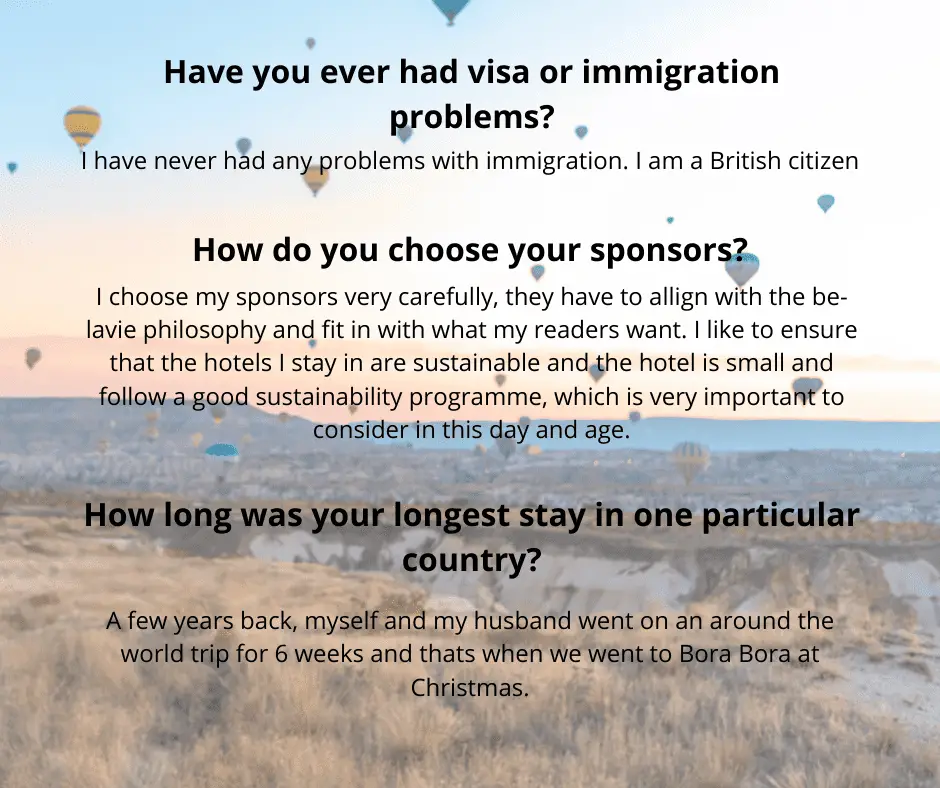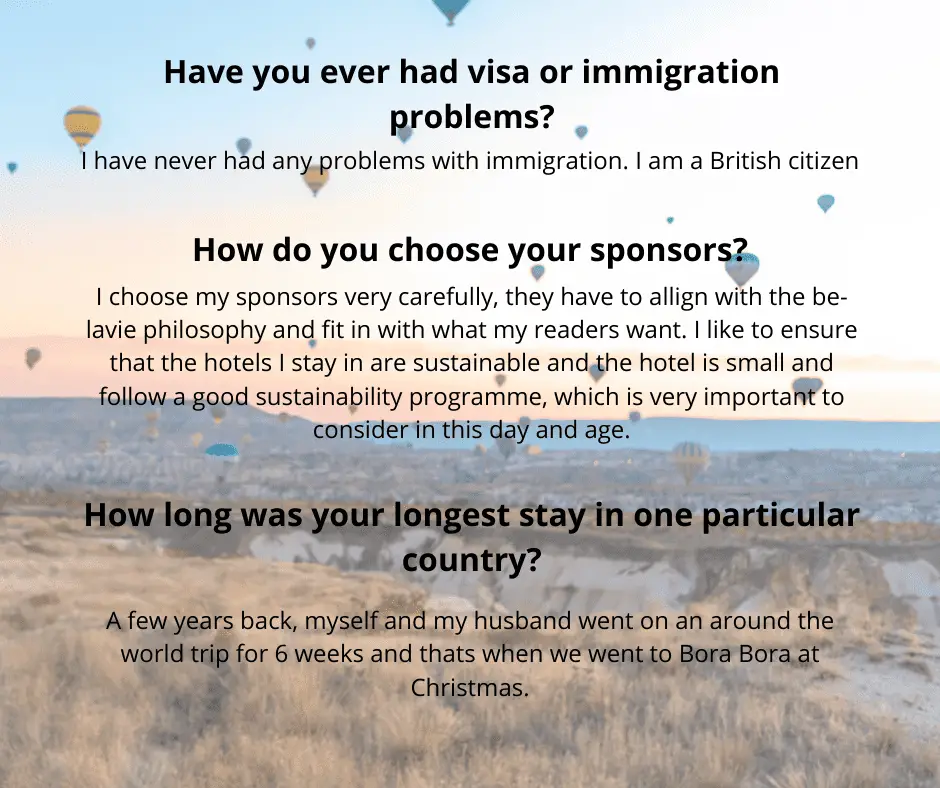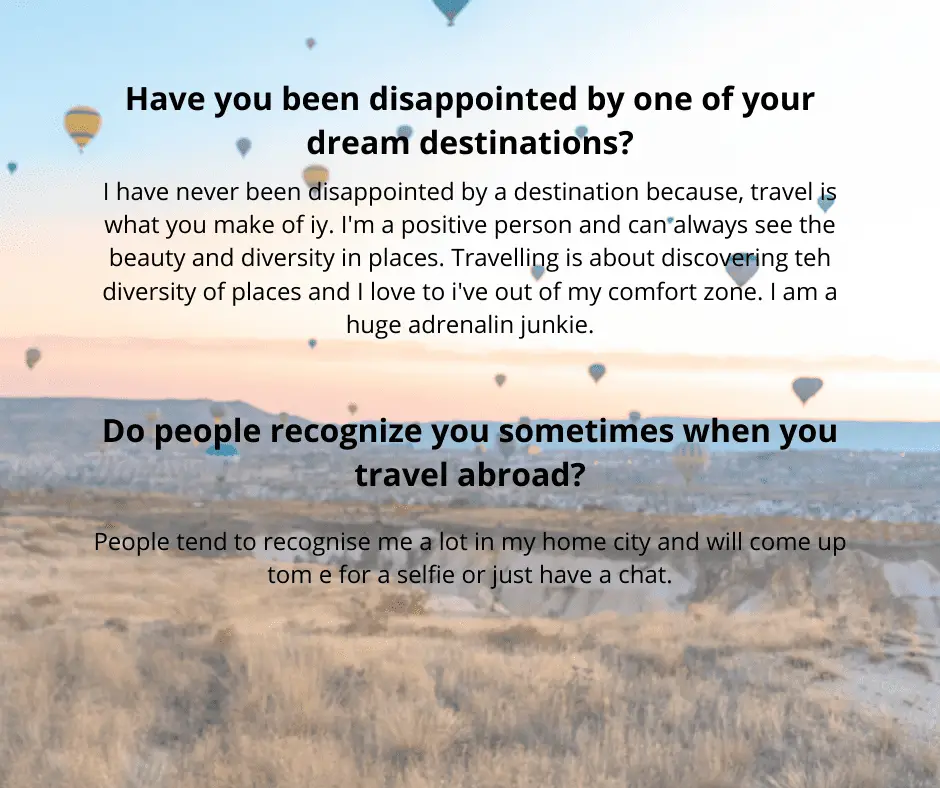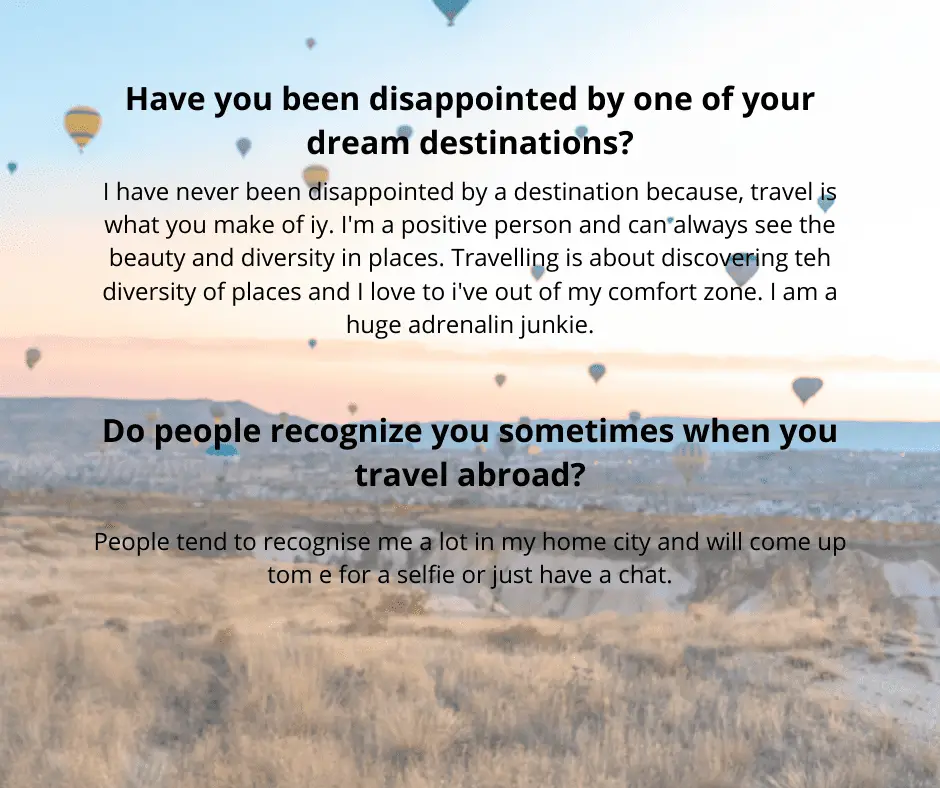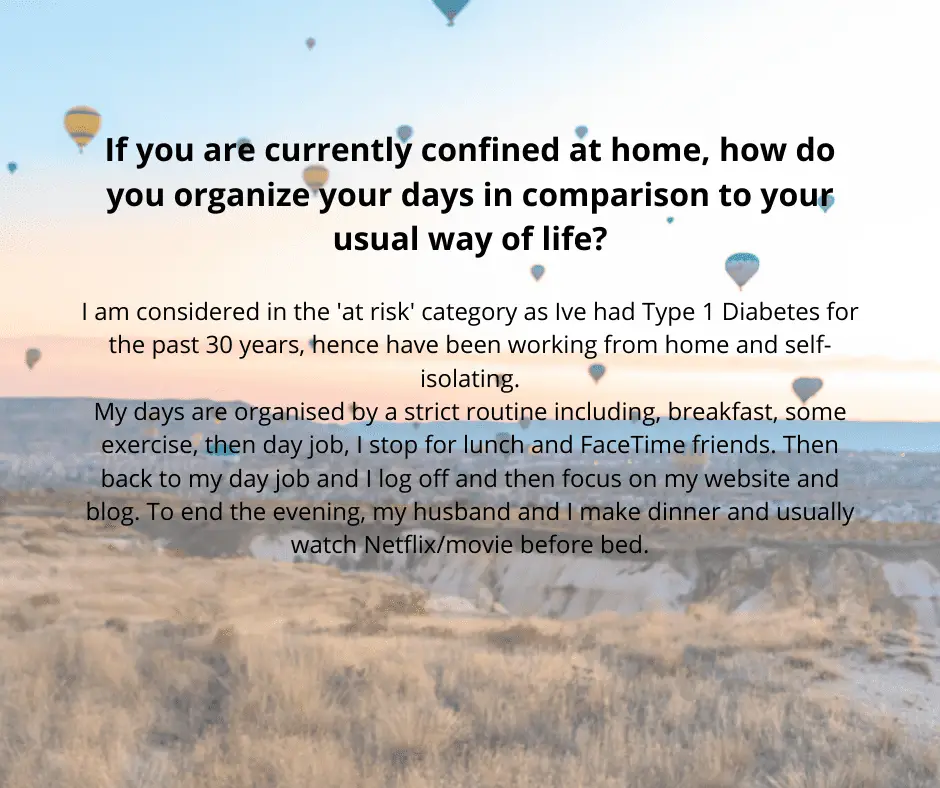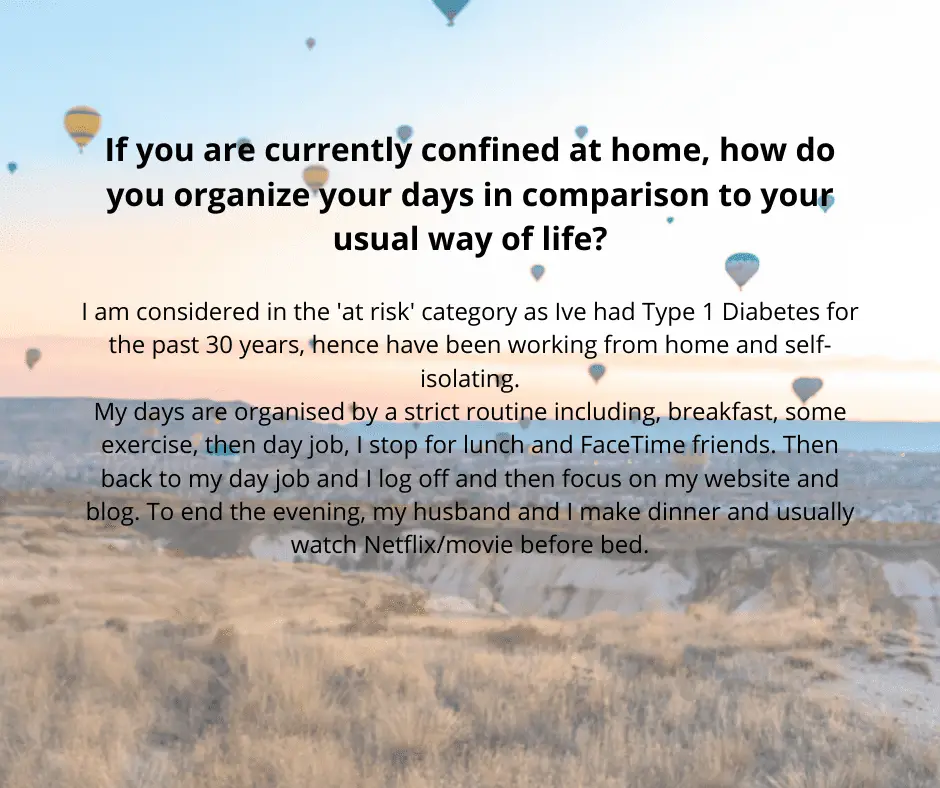 On the Luce – Affordable Luxury travel blogger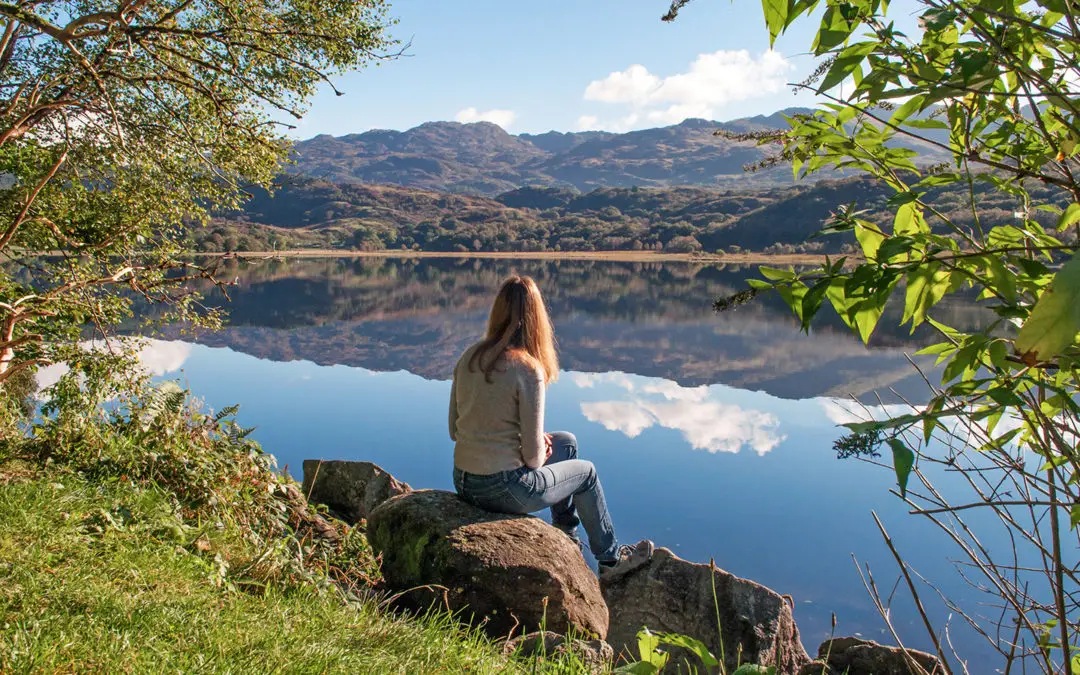 Lucy decided to take up the flight free challenge in 2020 (check out the Train Travel category on her blog), because there is an urgent need of reducing our CO2 emissions to avoid the exponential increase in global temperatures. 
Following this idea, visiting Switzerland by train is the best way to discover inaccessible places (especially for the Glacier Express Road!): Lucy shares other bloggers' articles she likes on her social media, which gives you more free information to organize your next trip!
She quit her job in 2003 to spend more than 1 year in Asia and Australia and since then, she is able to manage a full-time job at home and her passion for travel!
Lucy also writes a list of her best unforgettable experiences abroad (Chester in the UK looks like one of those hidden gems you need to visit!).
Follow Lucy on IG!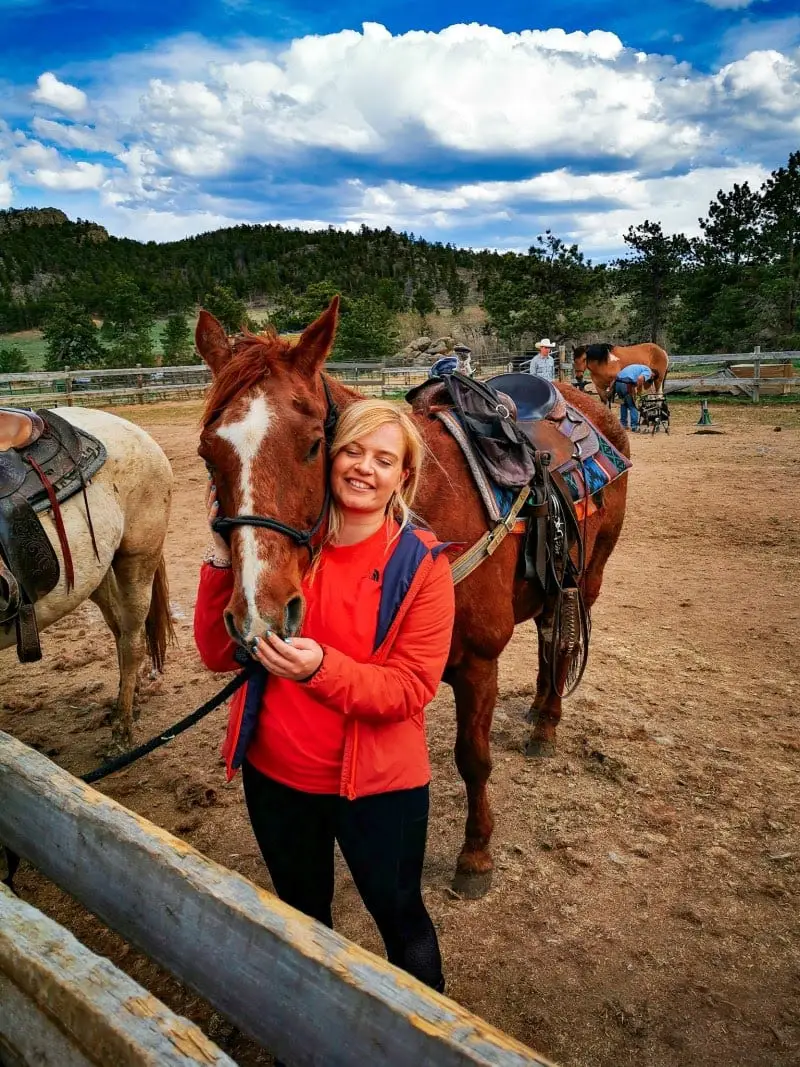 Tara was born in New Zealand but raised as a real Irish woman! This (ex) pharmacist jumped into the travel life the day she realized she didn't want to spend her whole life in a 9-5 routine. 
This sweet woman travel blogger will talk with passion about her favourite places on earth but will also give you advice on gadgets and tech needed to live your life as a part/full-time blogger (she gives great advice to think about protecting your home when you're abroad… sure we've all forgotten that one before… right?).
You can find more "fun and relax" content such as Belgium's Sex Toy Festival (yes, you read that here) or how to avoid turning into a monster on holiday (fav' article title ever) which is basically talking about how to look fresh and take care of yourself when you're travelling!
Meet her on IG for a refreshing view on travel!
Watch the video below to see Tara answering us several questions!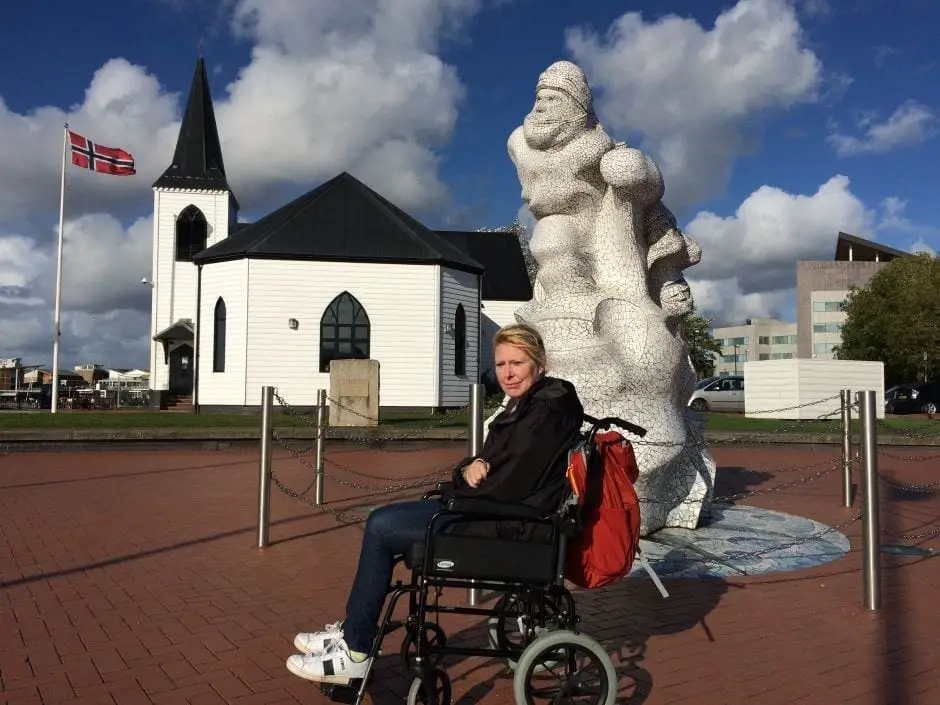 Rob and Bridget are not the regular bloggers you're used to following on social media: they both live with a chronic illness and pain. 
They first started their blog to help people with reduced mobility to enjoy travelling no matter what (did you know you can visit and enjoy 35 things in Liverpool in a Wheelchair and have a blast in the famous Cavern Club?).
They will share with you new ways of accessible travel and will touch on different health problems (Rheumatoid Arthritis, Multiple Sclerosis, Heart Failure,…). And even if you don't have a particular disease, you still can find good travel tips for you or friends and family!
Support them also on IG! (they only have 400 followers)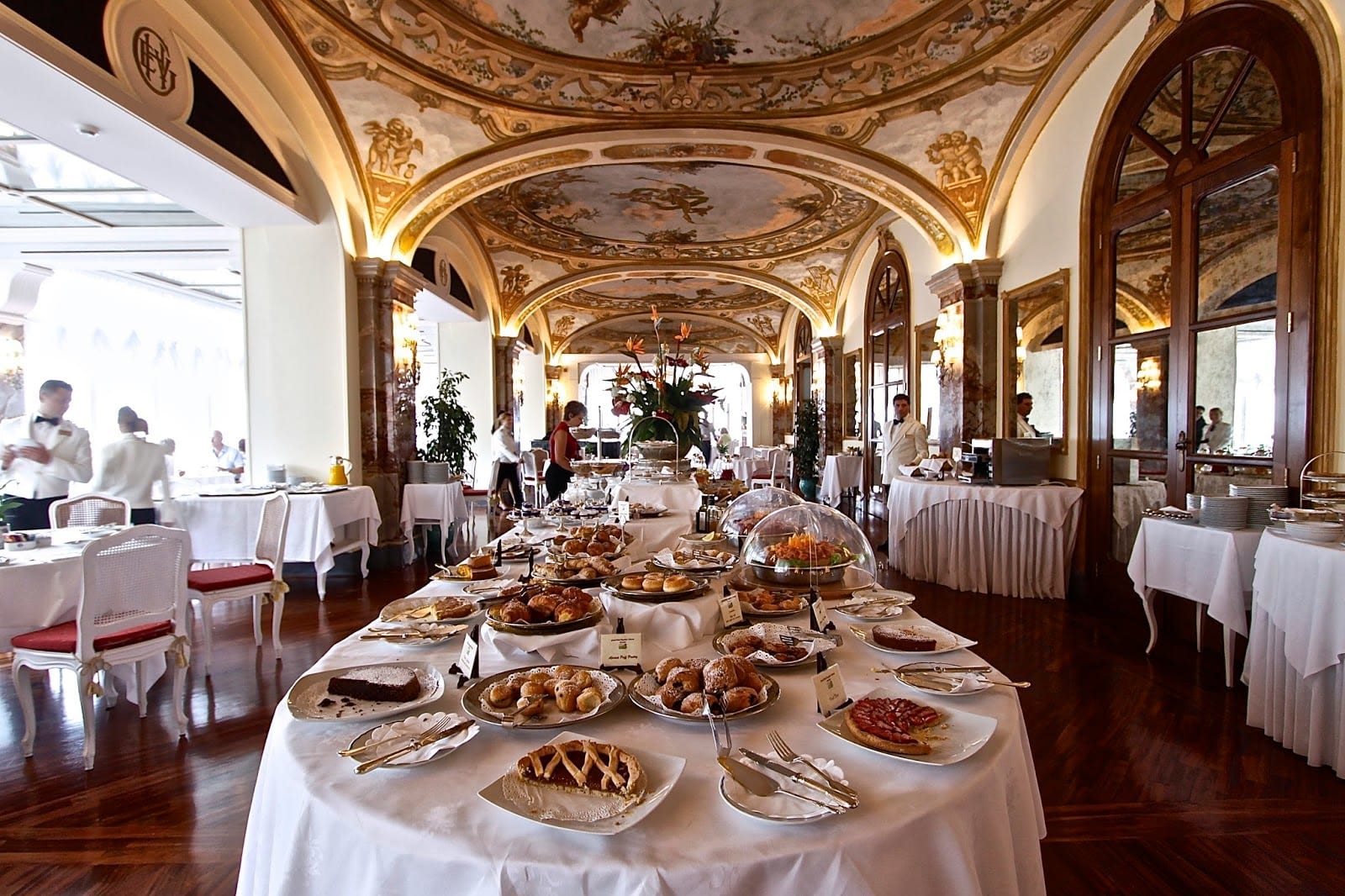 A lot of us are real foodies, and are always on the hunt for new places to eat (from the cheapest to the best spots, because it matters if the food is fresh and well-cooked!), and we know how complicated it can be to avoid frozen-food-cliche-for-tourist restaurants while visiting a new country or city!
So here's the right blog to discover Luiz's passion for good food and tasty wine by reading all of his restaurant reviews on the best places all over the world. Peru IS A MUST to travel to. just to try the Aji de Galina!
Luiz is an Italian-Japanese-Brazilian chef based in London: what a unique melting pot!

He is super active on IG, but don't look at his IG when you're hungry…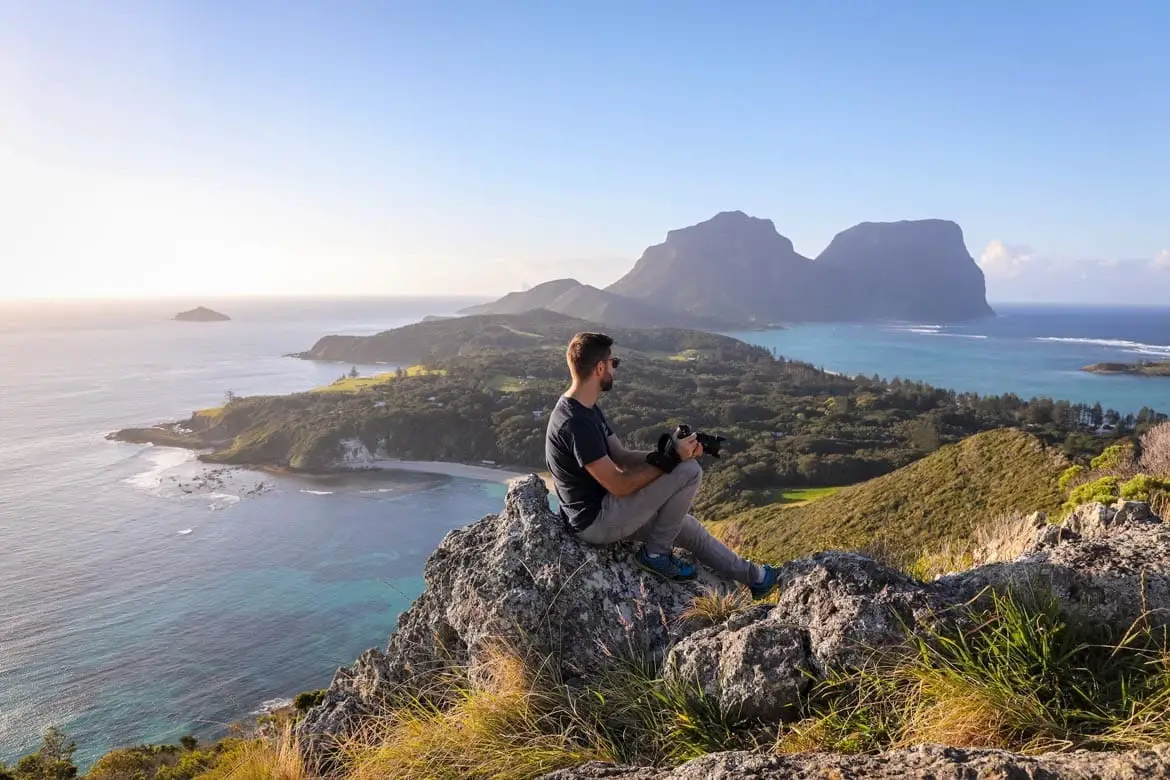 Macca releases amazing vlogs on YouTube (so many things to see in South Downs, you don't have to go that far to enjoy new travel experiences; stay in England!). He caught the travel bug in 2006 thanks to his brother, and decided to buy a one-way flight ticket to India, where everything started…
So far, he's travelled to 50 destinations already (who wants to go on a Jeep Safari in Dubai? But make sure you turn on the AC as it's 45°C outside), from the most famous to the less known: we didn't know about Greenland before… why is nobody talking about Greenland? It looks gorgeous, like a bigger version of Iceland!
Macca and his girlfriend (now fiancé) Chloe travel together: she is also a travel blogger well known as Wanderlustchloe: birds of a feather flock together! Congratulations guys.
Join Macca and 10,200 other people on his IG for more astonishing photographs!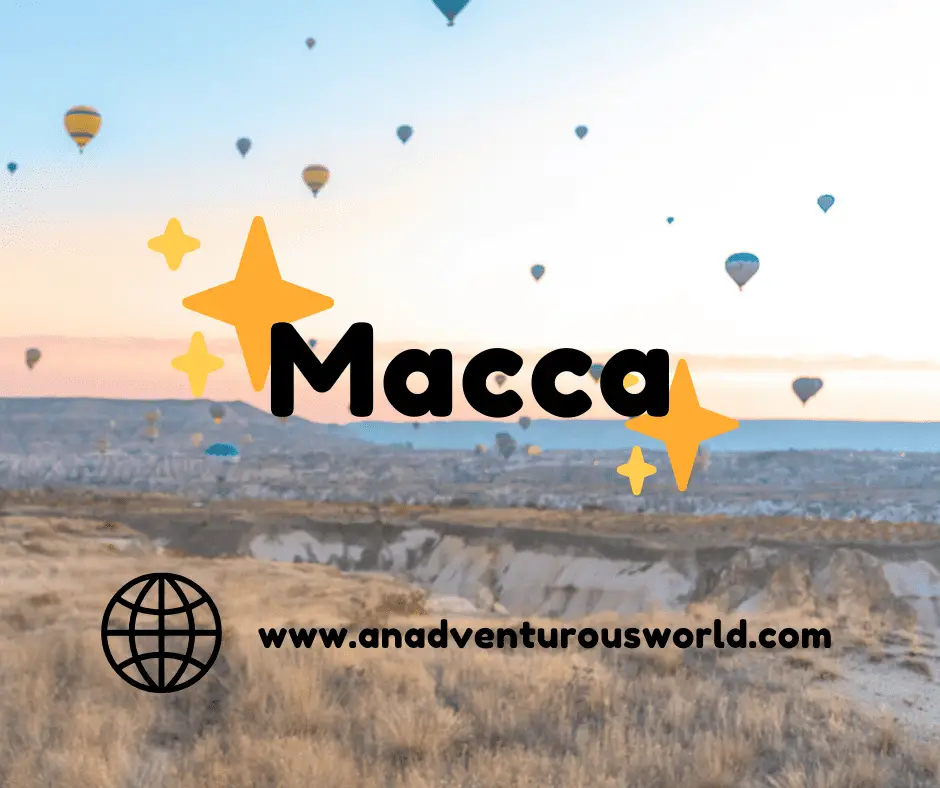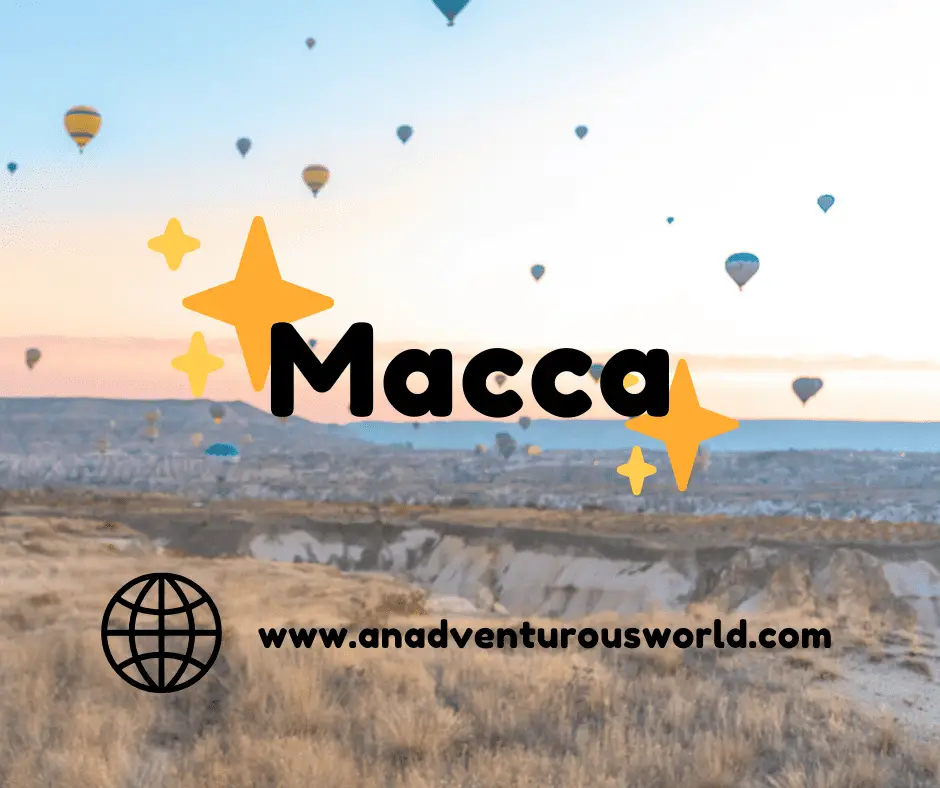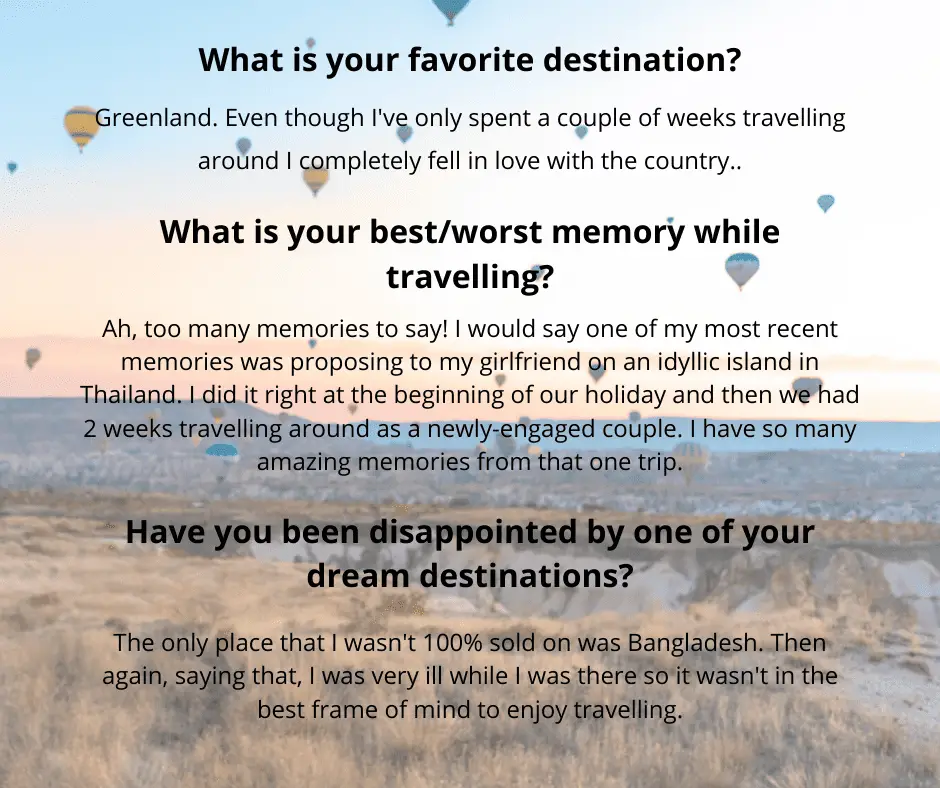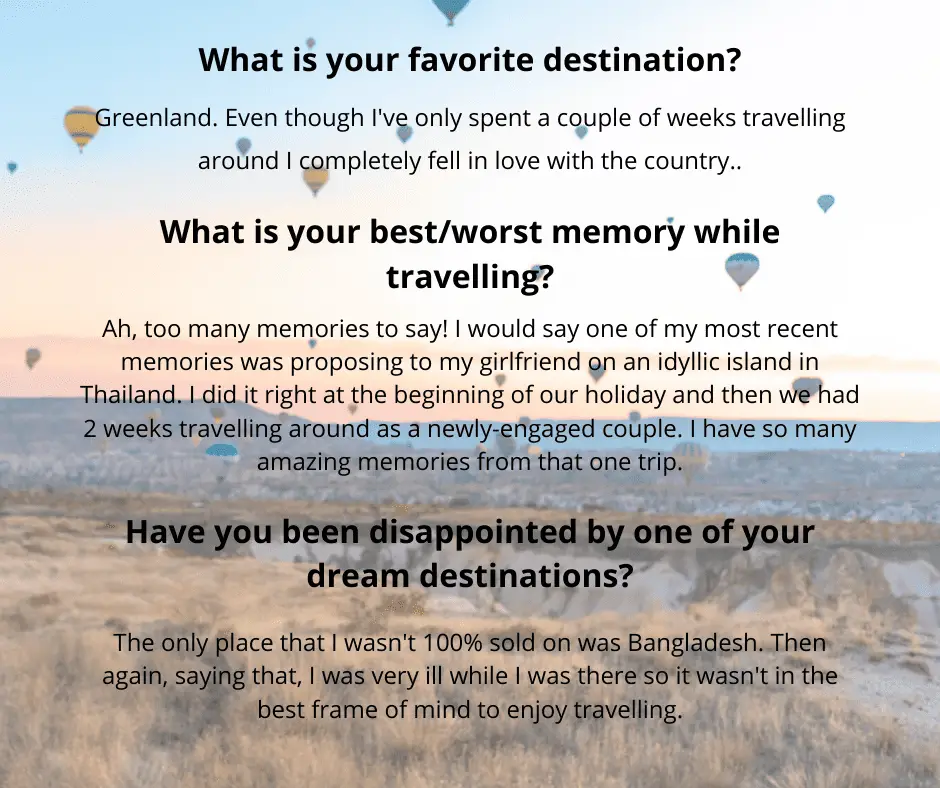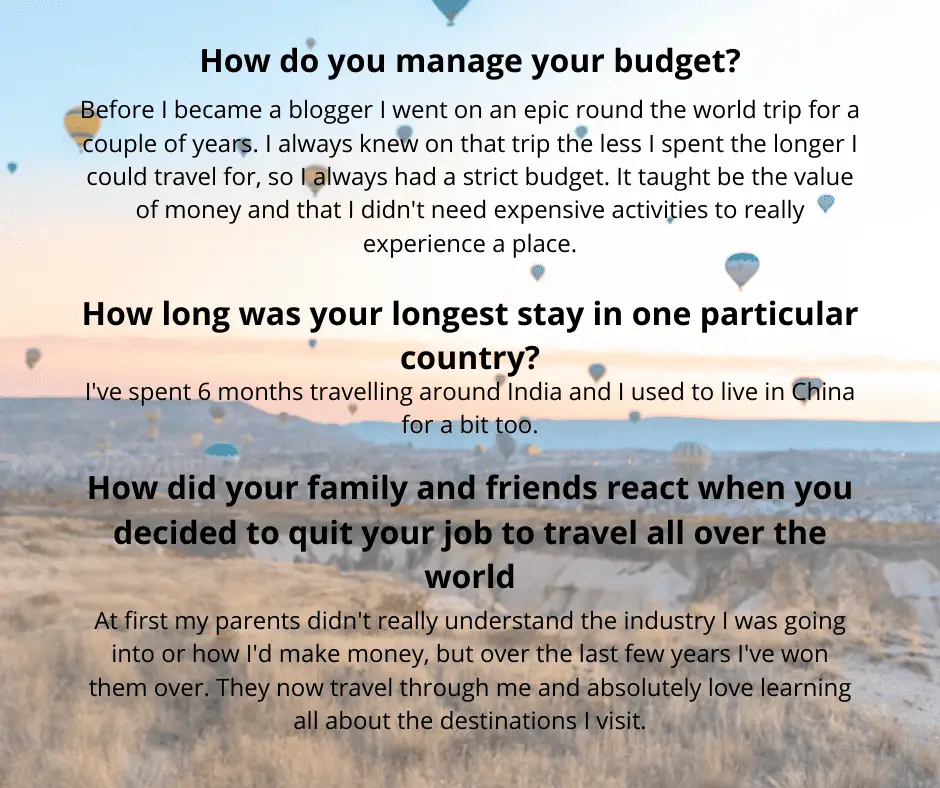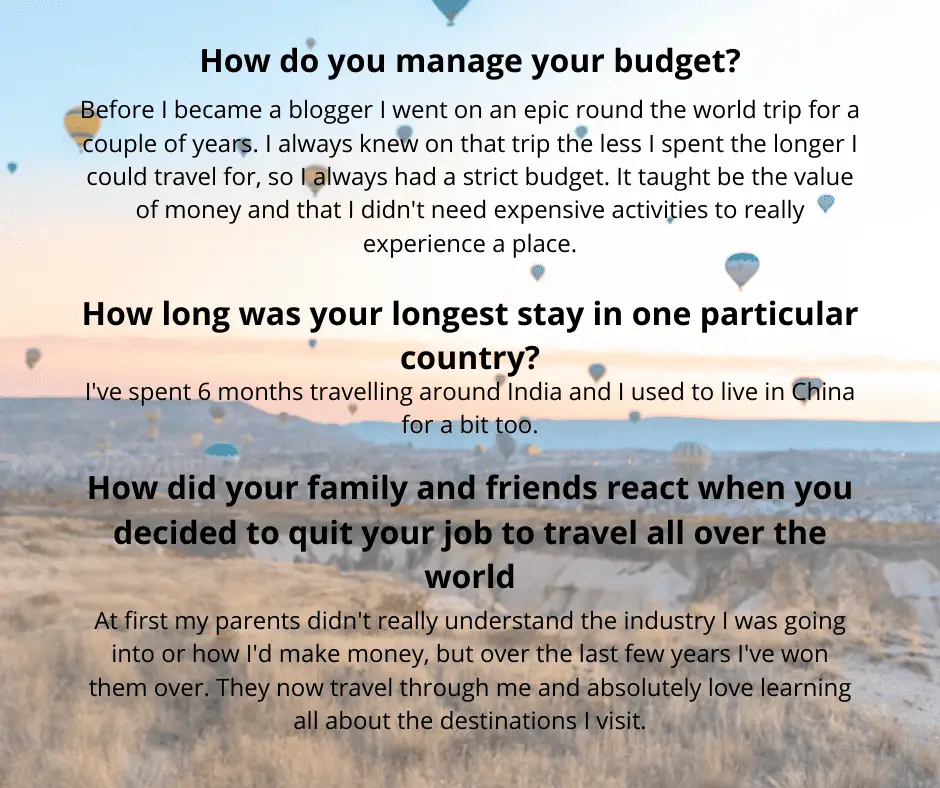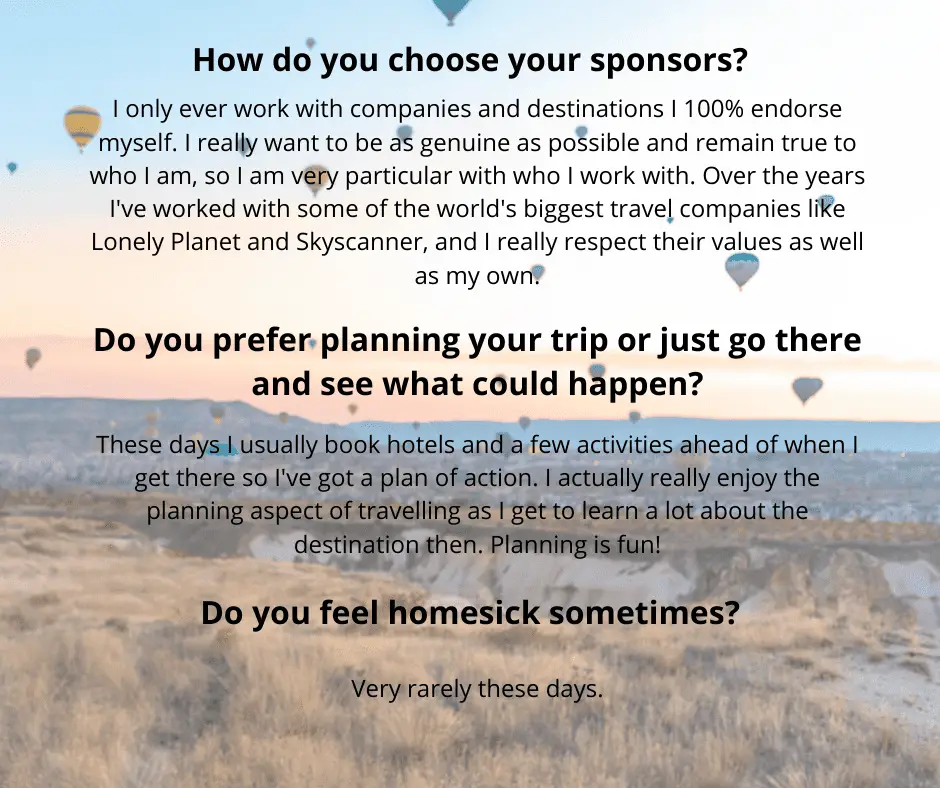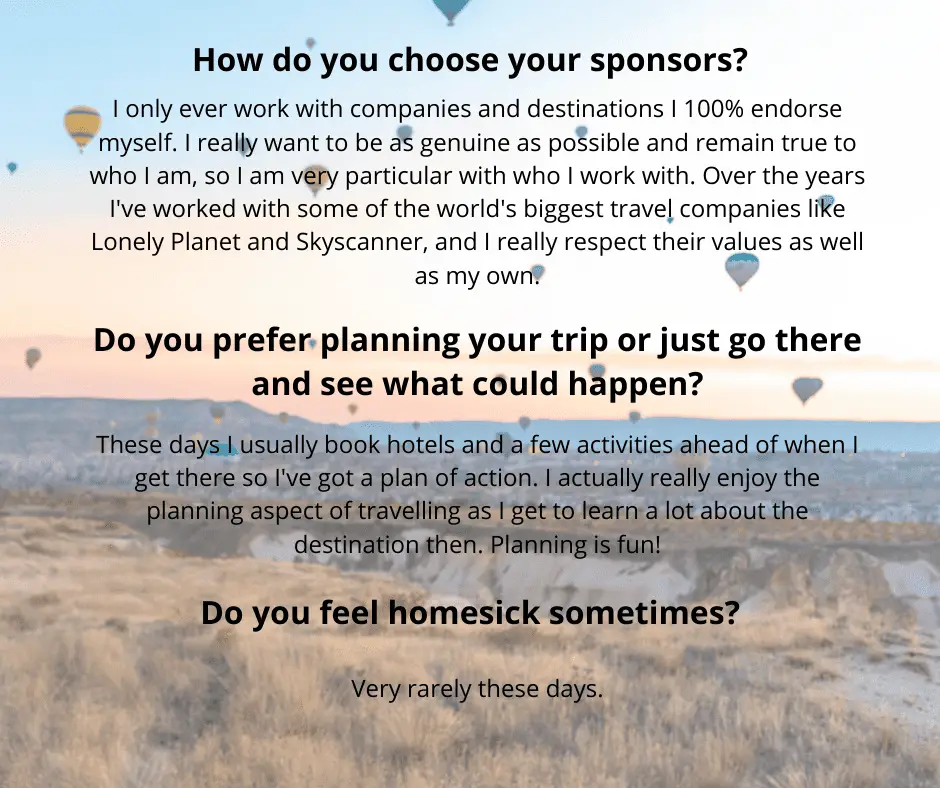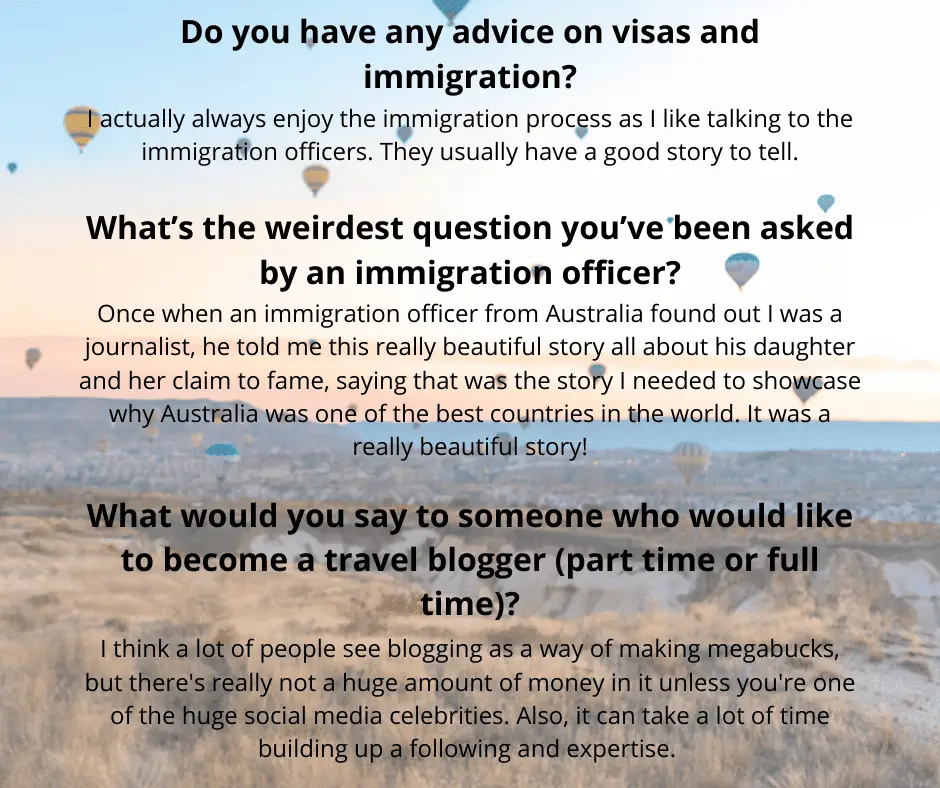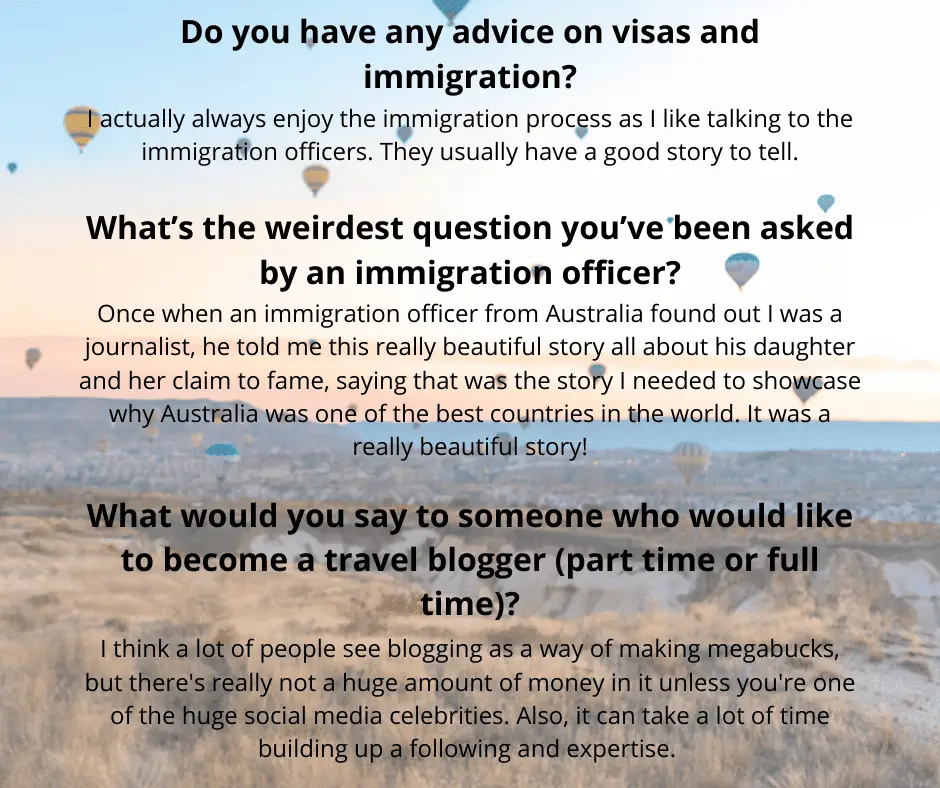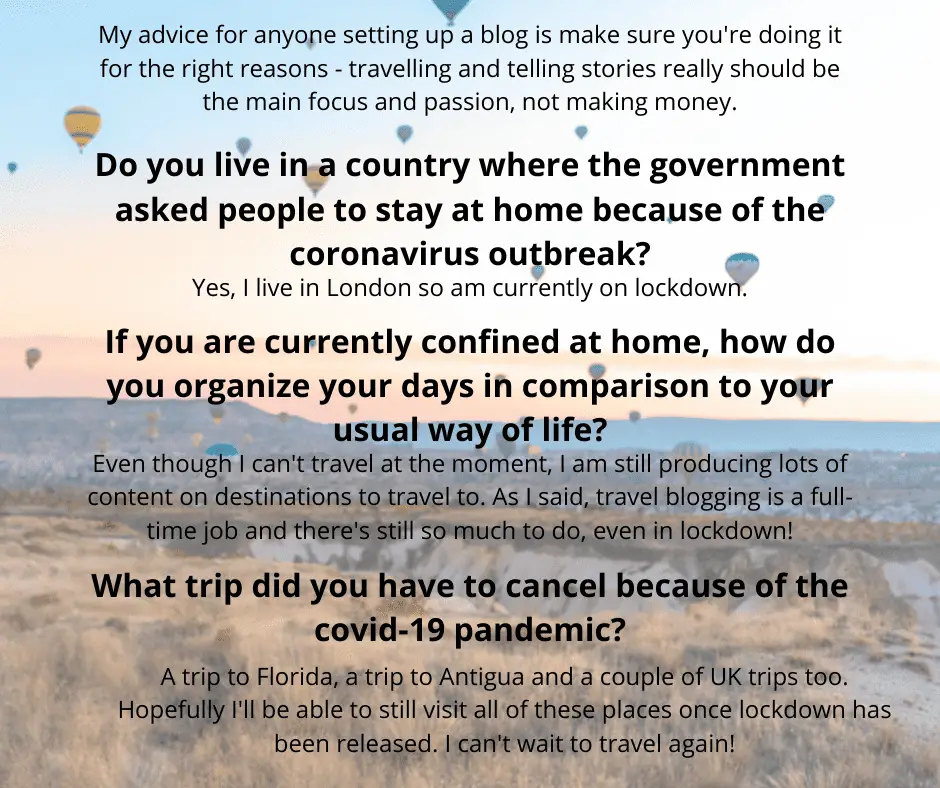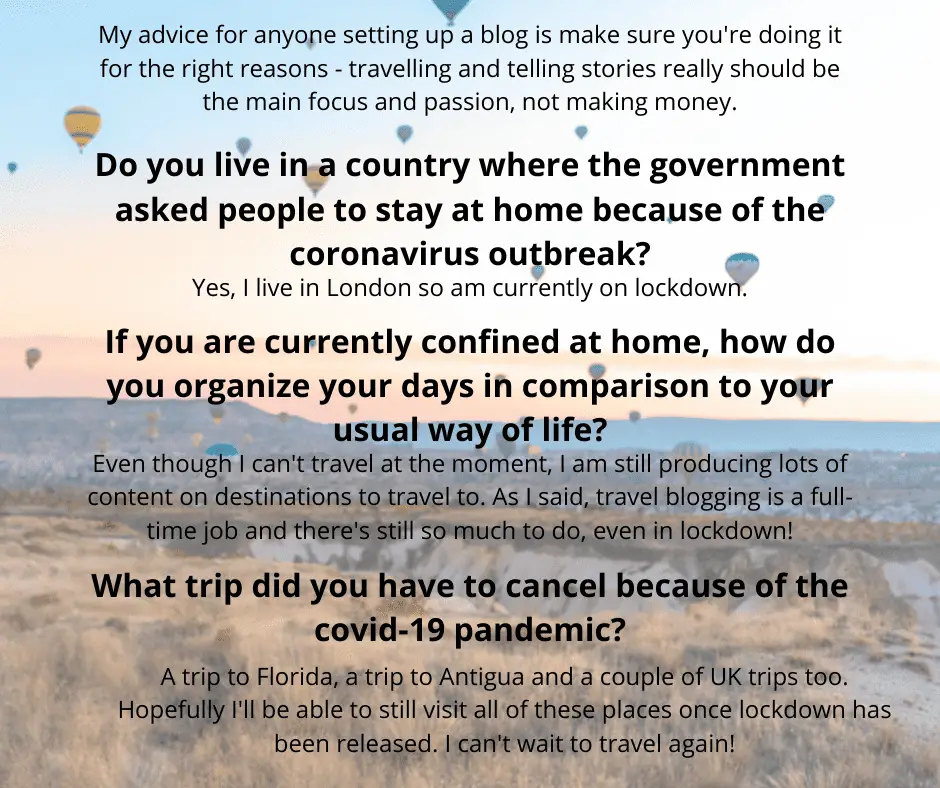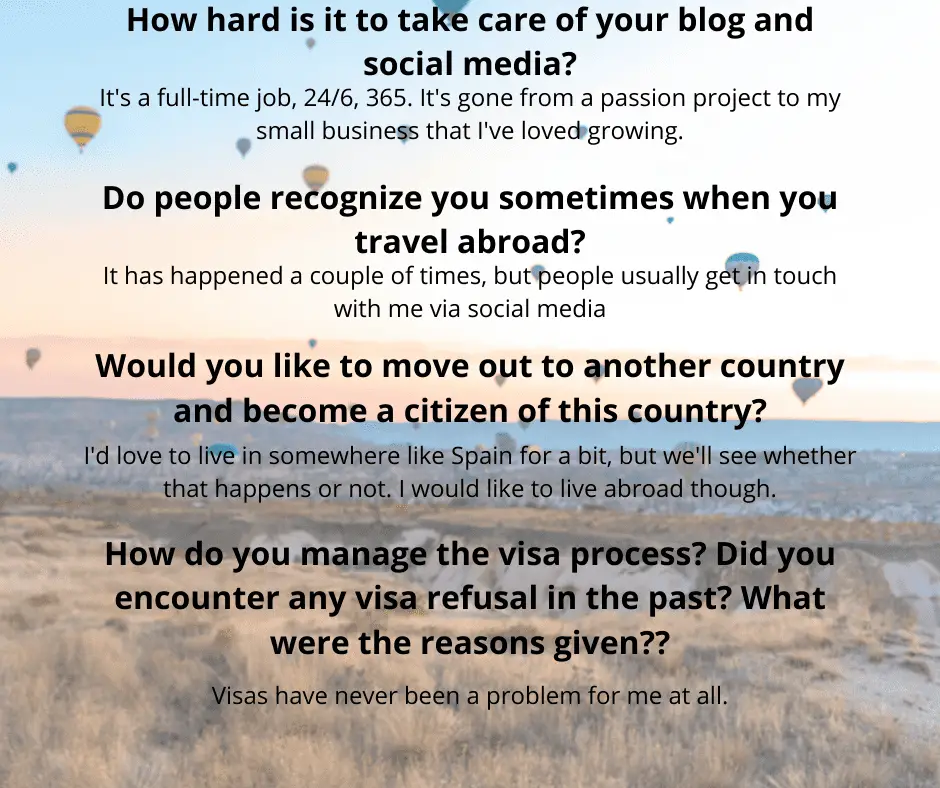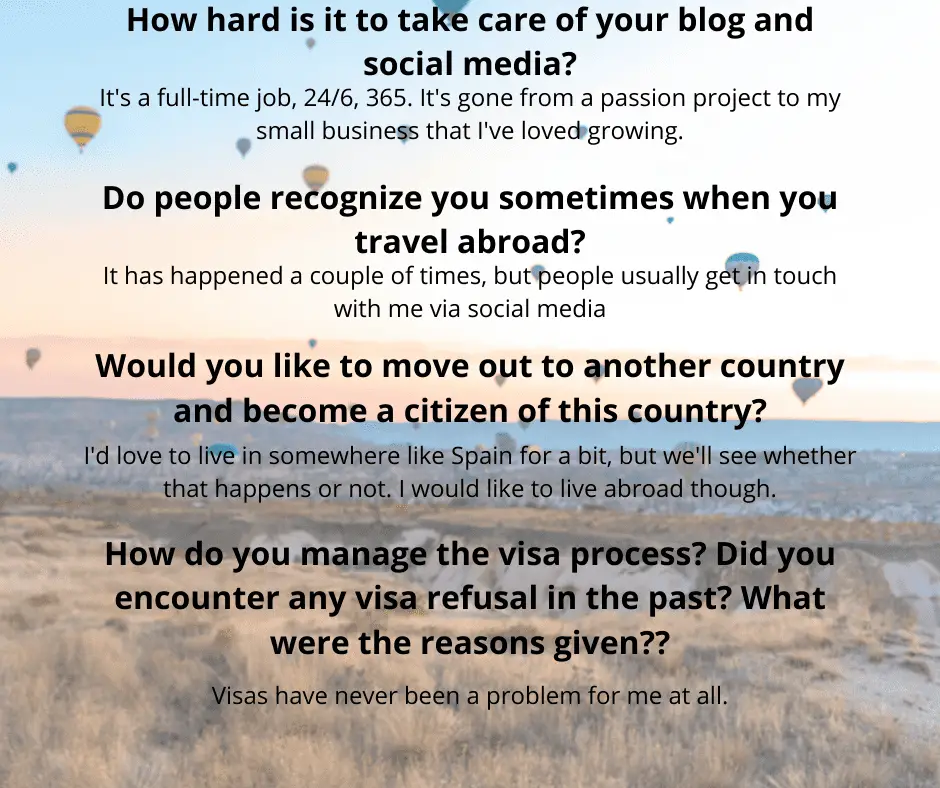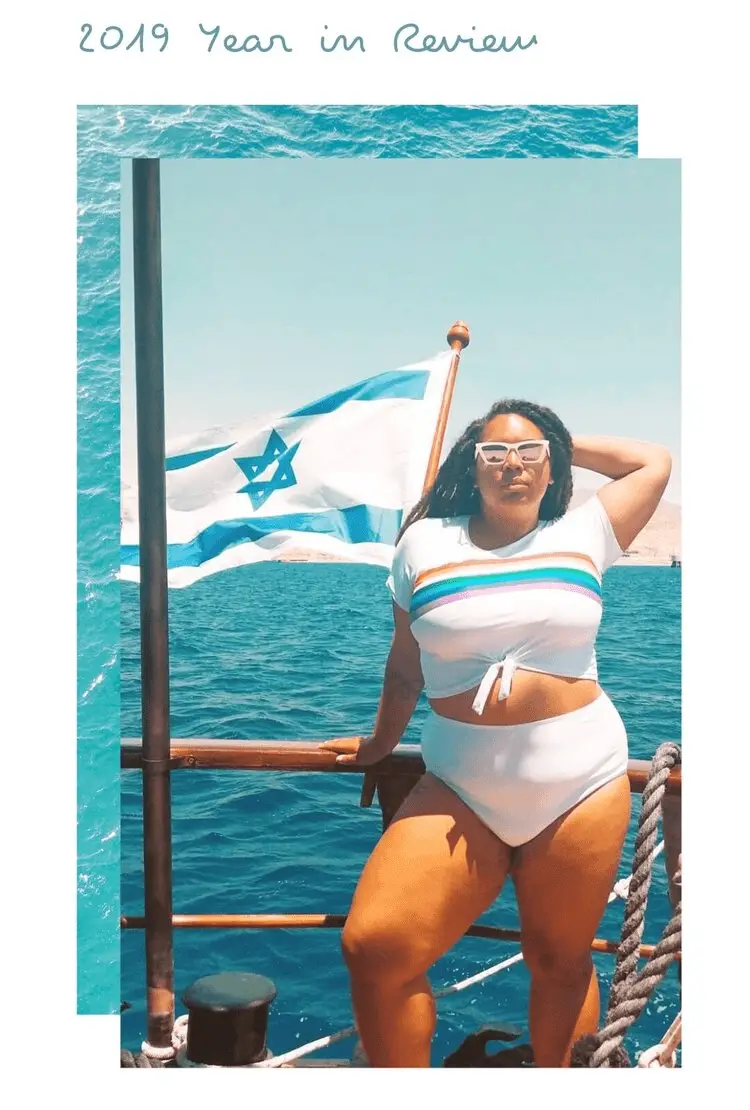 Follow the journey of Samantha, aka Sam, a fun and bubbly woman now living in London (she moved out pretty recently, since fall 2019, thanks to a student visa!) on her travel blog. 
She's travelled to 40 different cities in 2019 and already has a travel list ready for 2020 (did you know that the Jurassic Coast was not too far from London? – about 3hours driving -, you would have thought it was in Greece or another Mediterranean paradise!)
If you want fashion tips to look fresh even when you travel, you are at the right place: there is a specific "Outfit of the Day" part in her blog… Check out her fashion style and sense to add to yours
This travel blogger also has a youtube channel: we are so happy she made a vlog for Tokyo, Japan, that's definitely one of most people's dream destinations… it surely should be on yours!
Meet her at her pink and girly IG! (20k followers)! She recently opened two other Instagram pages, one specific for the UK, and especially London, and the other one for landscape photography all over the world! It doesn't look like Sam will be slowing down anytime soon.
Now go discover those amazing open-minded and diversified personalities if you love travel, photography, fashion, food or music ??!
Do you know any other bloggers who could be on this list?

If you want to travel the world easily, check out our article on the Top 12 Easiest Schengen Countries to get a Schengen Visa or contact us!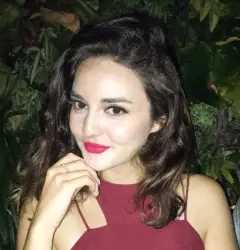 Latest posts by Rose Delacquis
(see all)