Permitted Paid Engagement Visa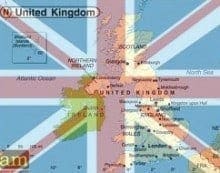 You can apply for a Permitted Paid Engagement visa if you:
want to come to the UK to do specific paid work without having to be sponsored under the points-based visa system;
are from a country that's not in the European Economic Area (EEA) and Switzerland.
How long it will take?
You can apply for a visa up to 3 months before your date of travel to the UK.
You should get a decision on your visa within 3 weeks.
What Kind of Jobs Can You Do? If you are;
a student examiner or assessor
qualified to take part in selection panels as a highly qualified academic if you're invited by an education, arts or research organisation
to give lectures at a higher education institution, as long as it's not a part-time or full-time role
to examine UK-based pilots so they meet the standards of the country you come from and are invited by an approved UK training organisation regulated by the UK Civil Aviation Authority
to provide advocacy in a particular area of law
to take part in arts, entertainment or sporting activities including broadcasting
to take part in fashion modelling assignments
To start your application, please complete our Free Immigration Assessment form and the Initial Immigration Enquiry or alternatively, book a free visit visa immigration consultation
Permitted Paid Engagement Visa
Full Consultation
: