UK Launches Vaccine Passport, EU's Digital Green Pass Coming Soon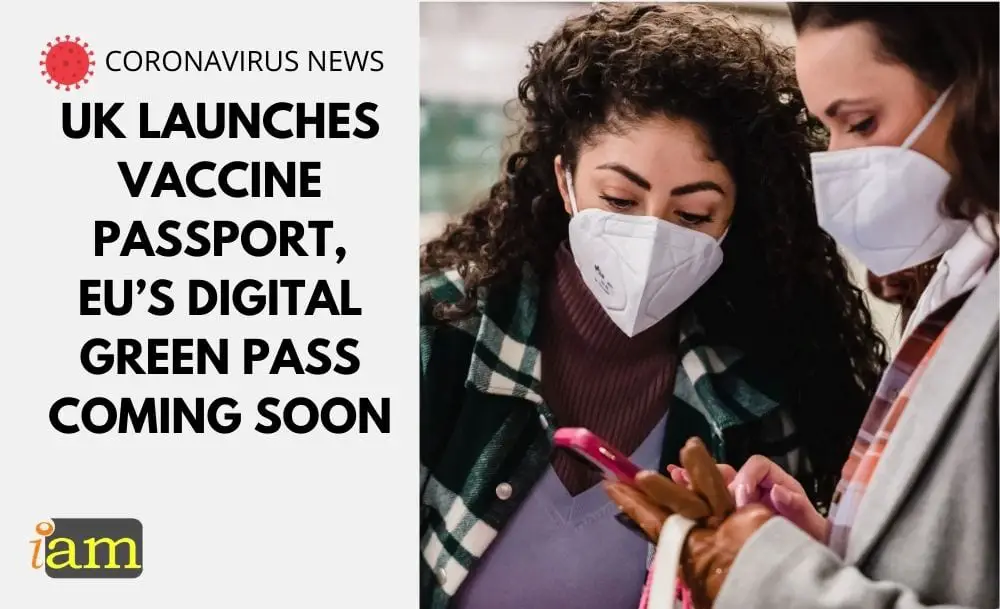 International leisure travel is finally back again in England, Scotland, and Wales from 17 May.  
The country's National Health Service (NHS) app, originally devised to book medical appointments and order repeat prescriptions, has been expanded to display the holder's testing and vaccination status. The British Government has been working with partners across the world to make sure that the system can be internationally recognised. In view of this, British nationals will still need to follow other rules when travelling abroad, such as getting a negative pre-departure test.
British nationals will have to download the NHS app and are encouraged to do so before booking any travel. The NHS App can be downloaded on mobile devices from your mobile app stores and can be used to show that you have had two doses of an approved COVID vaccine when travelling abroad to some countries. 
Please note that this is not the same as the NHS COVID-19 app.
Transport minister Grant Shapps wrote on Twitter:
As of TODAY, the NHS app shows your COVID-19 Vaccine Record. Note: this is the main NHS app which contains your private medical records (once you request & your GP provides access) not the separate Covid proximity app. Download for iPhone & Android here https://t.co/aM0hGbdpK2

— Rt Hon Grant Shapps MP (@grantshapps) May 17, 2021
As step 3 of our roadmap out of lockdown begins, more people will be travelling at home and internationally ✈️🚆

Be prepared:

➡️ Plan ahead before travel
➡️ Wear a face covering if not exempt
➡️ Remember transport services will be busier

(1/2)

— Rt Hon Grant Shapps MP (@grantshapps) May 17, 2021
In the event that a person who intends to travel doesn't have a smartphone, but the country they are visiting requires them to be vaccinated, they can call 119 and receive a letter with their vaccination status. However, the letter can only be obtained under certain conditions, including if the person is traveling in the next 4 weeks to a country that requires vaccination. 
EU's Digital Green Pass
The digital certificate will be stored on a mobile device, and citizens can also request a paper version. Both will have a QR code that contains essential information, as well as a digital seal to ensure the certificate is authentic. Every EU citizen or third-country national legally staying or residing in the EU should be exempt from free movement restrictions once they hold the certificate.
EU countries will have to accept vaccination certificates for vaccines that received EU marketing authorisation, although member countries may decide to extend the waiver of free movement restrictions to EU travellers who have received another vaccine. The commission is also working with the World Health Organization to ensure that the certificates will be recognised elsewhere in the world.
Mutual Recognition of COVID Passports
Having proof of vaccination, or so-called vaccine passports, will not give people a free pass to travel abroad easily. Different vaccines have been approved and recognised by countries all over the world and the type of vaccine you have may decide on which country you are allowed to enter.
Ultimately, countries will have to come to an agreement to recognise the vaccine certificates issued by their counterparts before travel will be allowed.
Depending on the agreement between countries, they could do away with pre-departure testing and quarantine restrictions. By doing so, the costly burden of testing and quarantine will be lifted resulting in more people encouraged to travel overseas again.