UK Planning To Limit International Students To Reduce Immigration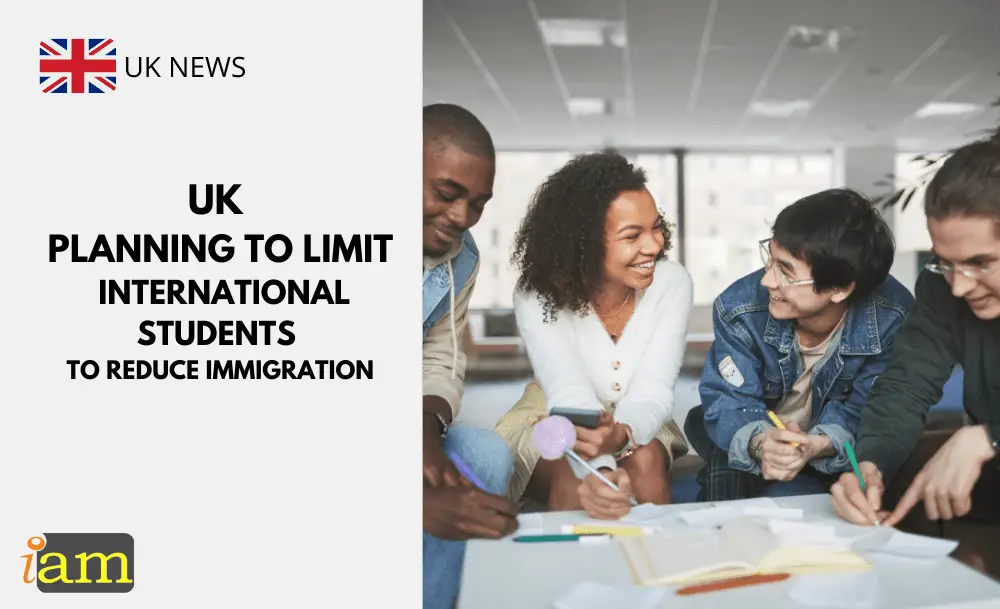 UK Prime Minister Rishi Sunak is considering putting up barriers for international students bringing dependents and studying "low-quality degrees" in a bid to reduce net migration.
According to reports, the idea has been introduced as part of efforts to keep the migration situation under control, after recent official statistics showed that net migration to the UK marked a significant increase.
The UK government's concerns about rising migration have been set off by the latest Office for National Statistics (ONS) figures that showed record levels in the number of migrants. Net migration to the UK rose from 173,000 in 2021, to 504,000 this year.
The rise was driven by "unique" factors, the ONS said, including visa schemes for Ukrainians and Hong Kong citizens, and more students arriving from outside the European Union after the lifting of COVID restrictions.
People arriving on study visas accounted for the biggest proportion of long-term immigration of non-EU nationals, at 277,000, or 39% of the total.
Higher Tuition Fees For British Students 
Controlling the number of migrants by restricting the number of foreign students presents a tricky situation. 
Critics have warned that universities could go bankrupt and British students could face higher tuition fees as a result.
British universities lean on higher fees from international students to offset the money they lose by charging British students a lower fee, with some universities even risking bankruptcy if restrictions were imposed on so-called low-quality degrees.
Plans to deter foreign students from studying in the UK seem to go against the government's International Growth Strategy from 2019, which was designed to increase the number of international students studying in the UK each year to 600,000 by 2030.
What are your thoughts on this issue? Talk to us in the comment section below.
Check out the deals we have found below and tell us your travel plans.
Check out the offers and discounts from:
And because of the pandemic, don't forget to get your travel insurance, which will cover you for flight disruptions and pandemic related matters.
IaM can help with your visa application to Europe, the United States, the UK & other countries
If you need help with a US visa, a UK Visa, or a visa to Europe, including help with appointment booking obligations, IaM can help. For more information and advice on US immigration, UK immigration law and US visa applications or if you need any help or assistance please, reach out to your Visa Coordinator at IaM.
Some of our posts include affiliate links. If you choose to purchase any of these products, we might get a small commission. For more information, check out our TOS.