UK Removes All 7 Countries from Red List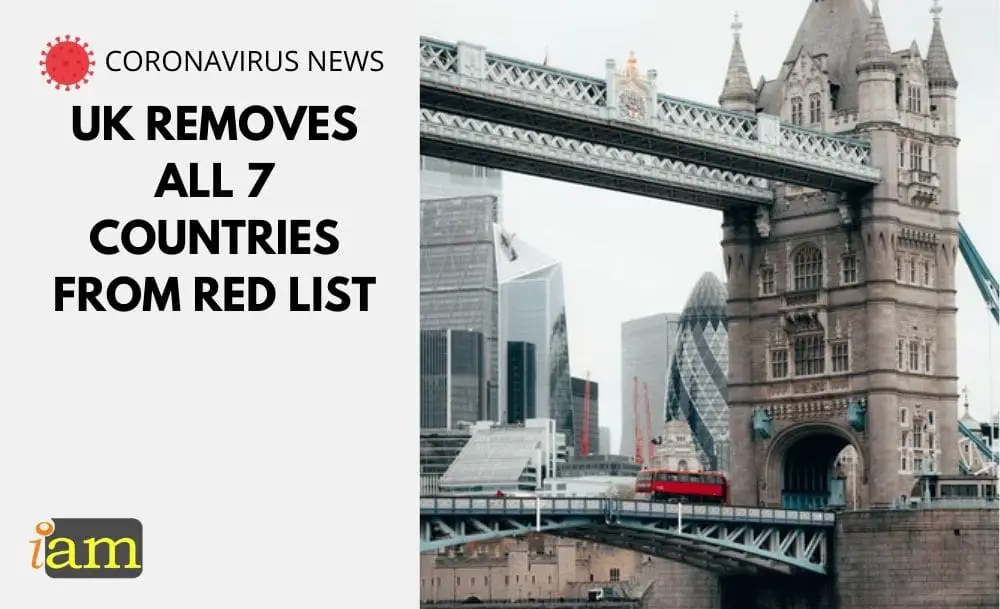 The British government is removing the remaining countries from its red list for international travel.
Earlier this month, the red list was slashed and only seven countries remained on the list. In the latest government travel update, travellers from Colombia, Ecuador, Dominican Republic, Haiti, Panama, Peru and Venezuela will no longer need to undergo quarantine on arrival from 1 November.
The travel list which was designed to categorise the countries posing the highest COVID-19 risk will remain in place.
UK Transport Secretary Grant Shapps announced the update on Twitter.
All seven remaining countries on the red list will be removed from Mon 1 November at 4am.

UK Transport Secretary Grant Shapps
But the red list will be kept in place "as a precautionary measure to protect public health and [we] are prepared to add countries and territories back if needed, as the UK's first line of defence," he added.
The governments in Scotland, Wales and Northern Ireland confirmed they would also be adopting the changes.
COVID Vaccines to be Recognised in the UK
Cheaper Day 2 Test Upon Arrival in the UK
A lot of people are putting off overseas travel at the moment because they do not want to deal with all the hassle of COVID-19 tests. It has been reported it is taking a long time to check the Passenger Locator Form (PLF) and passengers are stuck in a queue for hours.
Travellers arriving in England this week are benefitting from a cheaper and simpler COVID-19 testing system.
Inbound passengers to England are required to take a lateral flow test to prove they are not infected, as opposed to the more expensive PCR test. This must be taken on or before day 2 of arrival.
Fully vaccinated travellers to England from a non-red list country need to book and pay for a COVID-19 test before departure. This is because the booking reference is required on the Passenger Locator Form which needs to be completed 48 hours before you arrive in England.
You need to book to have the test done on or before the end of day 2. Day 0 is the day you arrive. This means you are well within the rules to get tested when you land at the airport. Most airports have testing centres. They do tend to be more expensive than doing your own test at home, but could save you time and hassle.
There are 42 registered testing centres, check the full list on the government website.