UK Travel Ban: Increasing calls for regional approach on quarantine rules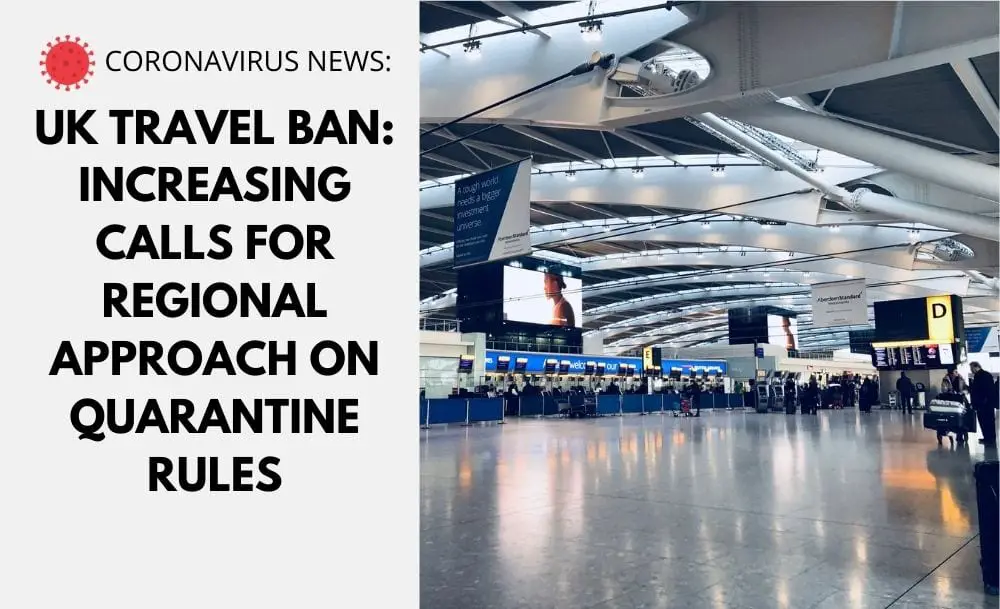 Concerns that the UK could add Portugal again to the ever-expanding list of countries requiring a quarantine upon arrival in the UK have restarted calls to adjust how the 14-day quarantine rule is handled.
While some EU countries have implemented travel advice based on 'traffic light' system which splits regions into red, amber and green according to the risk of infection, the UK government is using a blanket approach.
An influx in a country's infection rate is enough to send arrivals from the entire country into mandatory 14-day quarantine, regardless of regional spread.
This was the case for Belgium at the start of August, which was added to the list during that time that the Antwerp region saw high rates and a mandatory curfew.
The same also happened to Spain and a number of Schengen Countries.
UK quarantine rules must change to regional basis
Head of Tui UK, Andrew Flintham, reasoned that the policy must change.
"In the UK we have a slightly different policy in the fact that we don't lock down the whole UK when the Leicester rate goes up," explained Flintham.
Leicester was the first part of the UK to go into a regionalised lockdown when numbers began to rise again.
"We don't want to put anybody in danger but clearly it is not the same everywhere in a country," he added.
Bristol Airport Chief executive David Lees also said that the government's current "blanket approach" was "devastating".
"We continue to urge government create a regional approach to quarantine rather than the devastating blanket quarantine measures currently in place.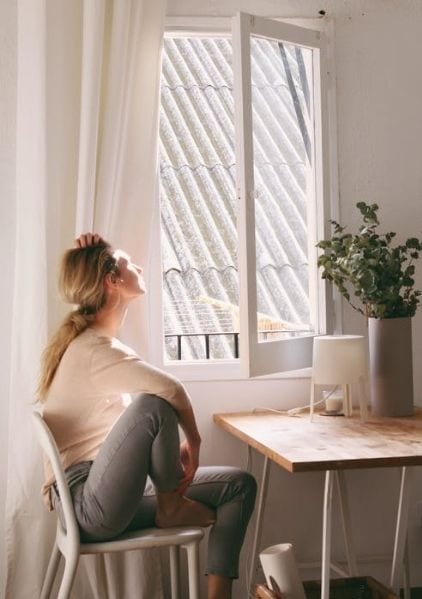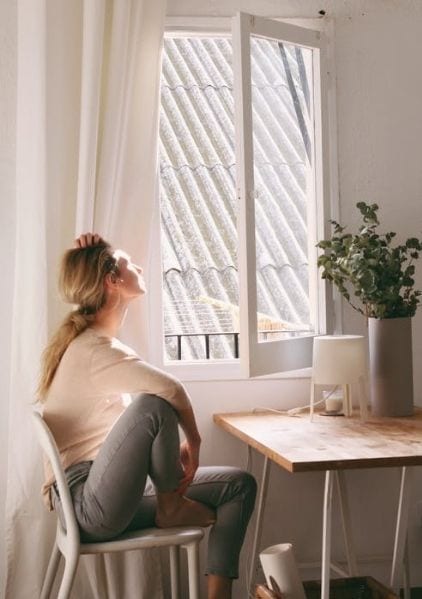 Government should also accelerate the decision to introduce a Covid-testing regime for customers on arrival into the UK from high risk infection rate countries thereby reducing the period of quarantine.
This would provide confidence to customers and reassurance of being able to travel safely during these unprecedented times we are all facing."
Bristol Airport has seen a 73 percent drop on visitor numbers and is set to reduce its workforce.
ADS, the UK trade organisation representing the aerospace, defence, security and space sectors, is also urging the Government to provide more support to a sector decimated by the Covid-19 crisis.
Health Secretary Matt Hancock stated "We are working with Heathrow and other airports on this project.
The challenge is – because the virus can incubate inside your body without coming forward and without therefore a test being positive even if you've got it – the challenge is how to do that testing in a way that we can have confidence enough to release the quarantine."
Transport Secretary Grant Shapps tweeted that British holidaymakers should "only travel if you are content to unexpectedly 14-day quarantine on return".
As it stands, there is no clear indication when the UK intends to relax the quarantine procedure which has seen many turn away from trips both in and out of the country.
But what is clear is that the UK cannot keep this blanket ban method in place indefinitely.
Trade and travel with countries like the US will not work without a regional quarantine program first.
This is because the US as a whole shows no sign of hitting the 20 in 100,000 before the end of this year.
Find out where you can travel with this tool by Tui UK.
UK's fragmented approach to quarantine
The way the quarantine rules have been operating has been handled differently by different regions of the UK.
Two weeks ago, Scotland placed Switzerland on its Quarantine list whereas the rest of the UK followed suit a week later for the 29th August.
Today, from 04:00 quarantine restrictions will be imposed on people travelling from Greece to Scotland, as the Scottish government has announced yesterday.
Ministers said the move had been taken because of a "significant rise" in cases of Covid-19 being brought into Scotland from people who have been to Greece.
Scotland had traced a link of rises in infections in Scotland to travellers returning from the Greek islands.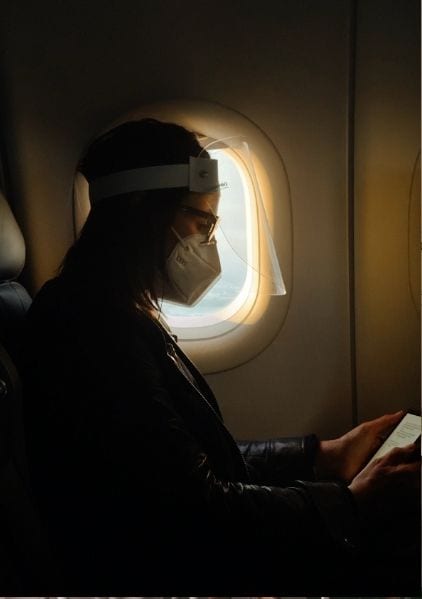 Greece has therefore been removed from Scotland's "travel corridor" exemption list on public health grounds.
The prevalence of Covid-19 in Greece is hovering near 20 per 100,000 and does not currently breach the UK's target of cases above the 20 in 100,000 population mark.
Greece's Tourism Minister Harry Theoharis said the restrictions were "a bit harsh".
He agreed that every country has a right to protect its citizens, but Greece was "well below" the 20 cases per 100,000 threshold that the UK uses as a guide for imposing quarantine restrictions on returning travellers.
Additionally, travellers flying into Wales from the Greek island of Zante (or Zakynthos) are also being asked to self-isolate for 14 days.
Wales' Health Minister Vaughan Gething said there were six clusters of cases, amounting to 30 infections, linked to flights from the Greek island.
This is after it was reported earlier this week that safety measures on a flight from Zante on Tui airlines, was being disregarded.
"Covidiots" on board that flight were not wearing face masks and not socially distancing themselves.
Additionally, Tui flight attendants were not enforcing the strict measures that the airline industry have put in place to combat the rise of coronavirus.
Portugal expected to be added back on to UK quarantine list
The UK is also considering whether to reimpose quarantine measures for those arriving in the UK from Portugal as coronavirus cases rise.
Portugal has recently recorded more than 20 cases per 100,000 people in the past week.
UK ministers are expected to reach a decision on whether to add Portugal to the quarantine list by today.
They will also have to decide whether the UK as a whole should follow Scotland, in adding Greece to the quarantine list.
Calls for changes to the quarantine requirements in the UK and switch to COVID-19 testing
With travel having been stopped during the early stages of the pandemic.
Leading figures in UK aviation have voiced their frustration that the government has still not given backing for Covid-19 testing at airports.
The head of Southampton, Aberdeen and Glasgow airports accused ministers of "overseeing the demise of UK aviation".
Virgin Atlantic and Heathrow Airport bosses have also said "leadership" was needed on the testing issue. They warned of the huge number of jobs at stake.
The aviation sector sees airport testing as a way for passengers to leave quarantine early, and to help the travel industry get back on its feet after lockdown.
But the Department for Transport, in pushing back at the industry has stated that it had given huge support to the sector.
IaM can help with your visa application to the UK, Greece, Portugal & other countries
If you need help with a UK Visa, or visa to Europe, including help with appointment booking obligations, IaM can help.For more information and advice on Schengen visas, UK immigration law and UK visa applications Or If you need any help or assistance please, reach out to your Visa Coordinator at IaM