UK Travel Update: UK's Green List for International Travel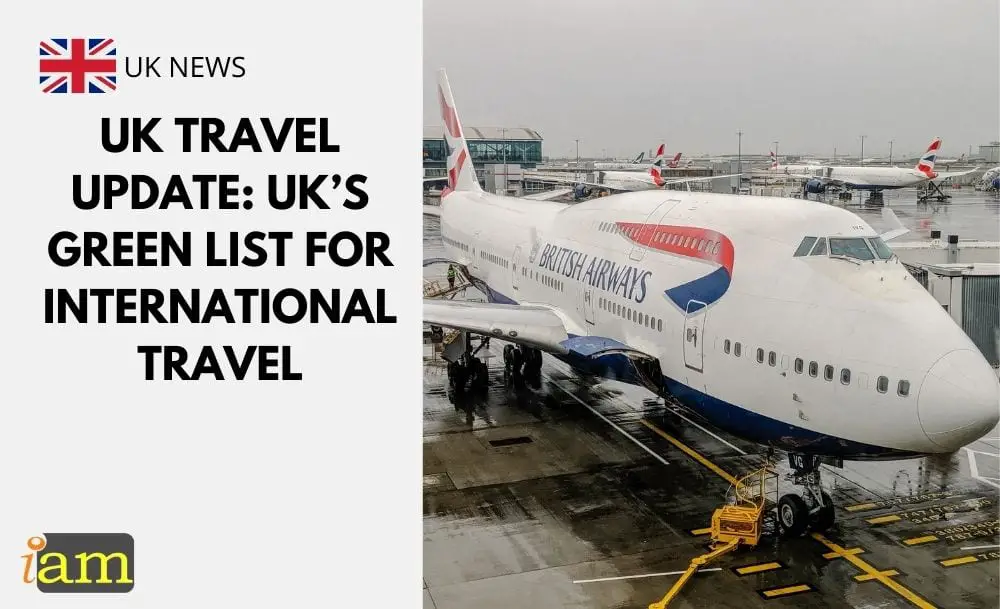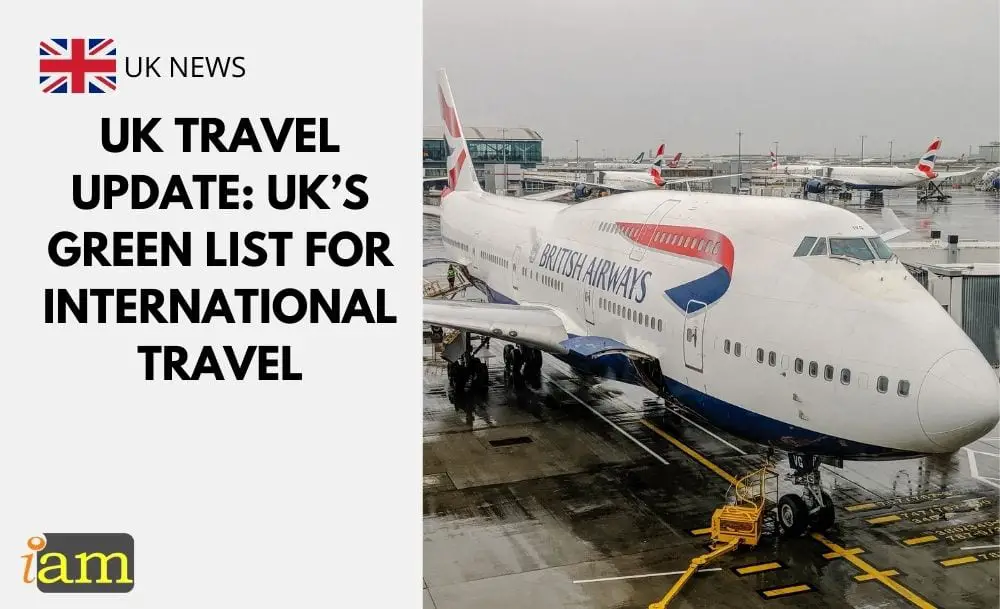 Finally, the infection rates are plummeting, the economy is opening up and the vaccine rollout is ramping up. All of which are reasons for making people look ahead to the summer season, and specifically whether we'll be able to go on holiday abroad.
UK's legal ban on international leisure trips will be eased starting 17 May. Travellers from the UK will be able to visit 12 countries or territories without having to self-isolate upon return, fueling hopes for a recovery in the travel and tourism industry.
Right now, non-essential travel from the UK is still banned. But from 17 May, the UK is set to dramatically loosen its border restrictions and allow in travellers from select 'green list' destinations without requiring any form of quarantine.
As the UK moves on to the next stage of its reopening plan, the total ban on foreign holidays will be lifted, which means UK residents can leave the country for the first time in months. On the other hand, there will also be new rules on which travellers will be allowed into the UK whether they're visitors from abroad or British residents returning from a holiday. 
With international travel re-opening on 17 May, this means that the UK government's four-step plan to reopen the UK is on track.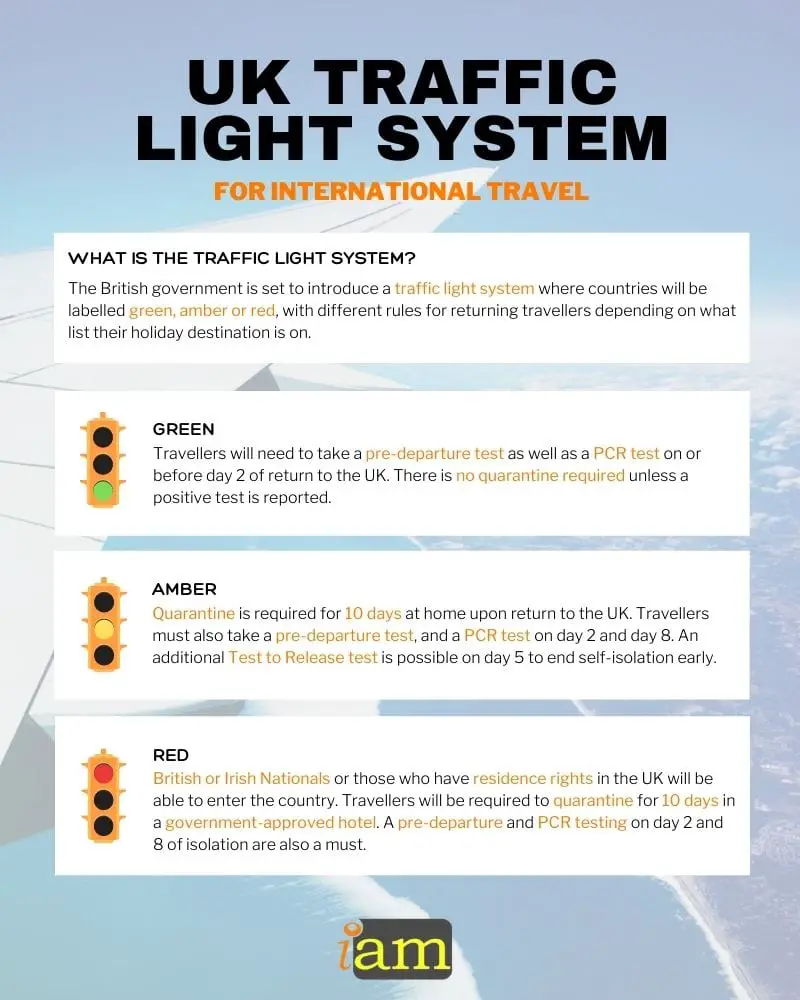 How the Traffic Light System Works
Under the traffic light system, every country in the world is set to be sorted into one of three 'green', 'amber' or 'red' categories, depending on a range of factors. These factors include the proportion of a country's population that has been vaccinated, rates of infection, and emerging variants. 
Those travellers from destinations on the 'green list' will only have to provide a negative test result when they arrive. There will be no requirement to self-isolate – either at home or in a hotel.
The British government rules state that you must not travel to amber list countries for leisure purposes. For those who do travel, or travel through, an amber list country, you must quarantine at home for 10 days on return to the UK. And, you must also take a COVID-19 test on or before day 2 and on or after day 8.
Those coming from 'red list' countries will still have to quarantine in a government-mandated hotel at a cost of £1,750 per head. The UK 'red list' lays out the countries from which travel is absolutely forbidden, except for returning British and Irish nationals and UK residents. 
Countries on the UK Green List
The countries currently on the UK green list as of 4 AM on 30 August are:
Anguilla
Antarctica/British Antarctic Territory
Antigua and Barbuda
Austria
Australia
the Azores
Barbados
Bermuda
British Indian Ocean Territory
Brunei
Bulgaria
Canada
Cayman Islands
Croatia
Denmark
Dominica
Falkland Islands
Faroe Islands
Finland
Germany
Gibraltar
Grenada
Hong Kong
Iceland
Israel and Jerusalem
Latvia
Liectenstein
Lithuania
Madeira
Malta
Montserrat
New Zealand
Norway
Pitcairn, Henderson, Ducie and Oeno Islands
Romania
Singapore
Slovakia
Slovenia
South Georgia and South Sandwich Islands
St Helena, Ascension and Tristan da Cunha
Switzerland
Taiwan
Turks and Caicos Islands
You have to remember that not all the countries on the 'green list' will be willing to allow visitors from the UK, especially those who haven't been vaccinated yet.
If your dream destination isn't on the list? It may not be long before it turns 'green' too, as the government is expected to review and update the list every couple of weeks. Keep your fingers crossed – that long-awaited holiday or family reunion could be on the cards very soon.
Updates to the Green List
The green list is to be updated every 3 weeks. This is meant to be based on objective criteria and the UK government is supposed to provide warnings and notice of about two weeks when a country is expected to be removed from the list.
But in the first round announced on 3rd June, the UK government has only given 4 day's notice that Portugal, the first country to be removed from the list, is no longer to be on the Green list. It made the green list become smaller rather than grow, as it was originally expected.
Does your dream destination belong in the "green list"? Have you changed your mind on where to go this summer? Talk to us in the comment section below.
Check out the deals we have found below and tell us your travel plans.
Check out the offers and discounts from:
And because of the pandemic, don't forget to get your travel insurance, which will cover you for flight disruptions and pandemic related matters.
IaM can help with your visa application to the United States, the UK & other countries
If you need help with a US visa, a UK Visa, or visa to Europe, including help with appointment booking obligations, IaM can help. For more information and advice on US immigration, UK immigration law and US visa applications or if you need any help or assistance please, reach out to your Visa Coordinator at IaM.
Some of our posts include affiliate links. If you choose to purchase any of these products, we might get a small commission. For more information, check out our TOS.