UK & US Airlines Partner for Free COVID Test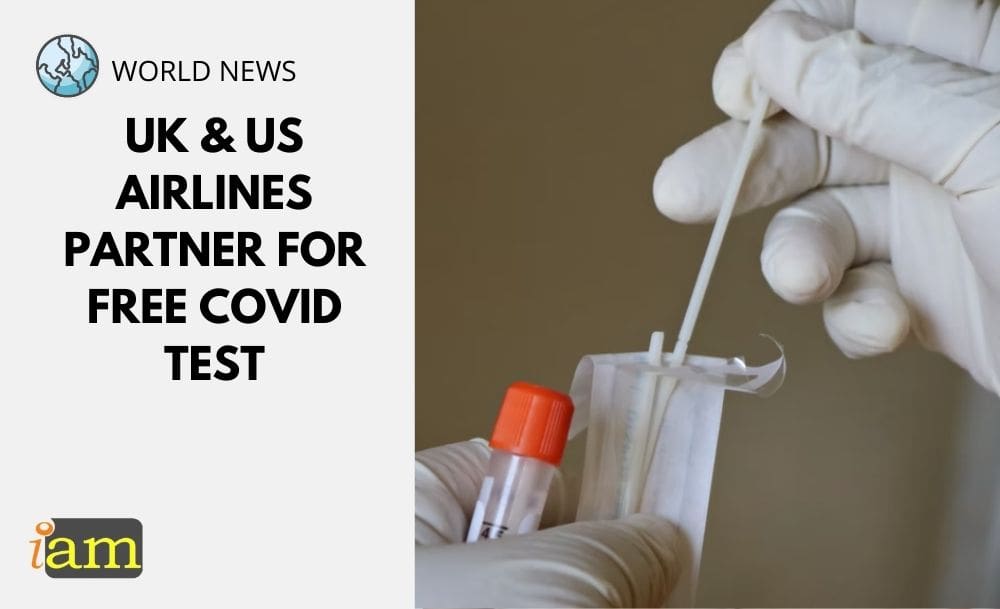 As the United States opened to vaccinated European travellers after an 18-month long travel ban, data shows that British nationals wasted no time making plans for their trip to the US.
Travellers from the United Kingdom (UK) face added costs for coronavirus testing before departure to the US, on the second day upon return to the UK and after arrival in the US for unvaccinated children.
American Airlines and British Airways are collaborating to make it easier for business travellers to hop across the Atlantic Ocean without having to worry about COVID-19 testing.
Beginning next year, business travellers booking premium seats on American Airlines and British Airways through American Express Global Business Travel will be able to have the required COVID-19 tests delivered directly to them before departure.
Along with American Express Global Business Travel (GBT) and global COVID-19 testing provider Qured, American Airlines and British Airways will provide business travellers who book premium seats on flights between the United States and the United Kingdom free coronavirus tests.
Free COVID Kits Delivered
To connect premium customers with access to the complimentary COVID-19 testing kits approved by both the UK and US governments, GBT will provide travellers with a promotional code after travel is ticketed.
American and British passengers then use the code to order from the Qured website, with the testing kits being delivered to the traveller's location. Customers can complete the test remotely through a supervised video call with a professional health advisor.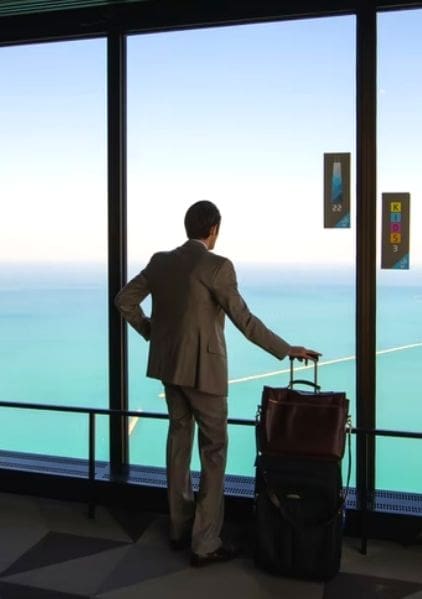 The customer can download a "fit to fly" certificate if the test is negative, which can be shown at the airport during check-in or uploaded through VeriFLY, an app used by more than three million American Airlines and British Airways passengers.
Ensuring corporate travellers have access to efficient, accurate testing is one of the key components to ramping up business travel across the trans-Atlantic corridor.

We're eager to give our mutual customers peace of mind that they will have what they need to fulfil an important requirement as they return to conducting business.

British Head of Global Sales Mark Muren
Road to Recovery
The uptick in international travel is positive news for the beleaguered travel industry although it is still far from a full recovery.
There are people who are put off from travelling due to Covid testing requirements like the UK and the US however many European countries do not require fully vaccinated passengers to take a test after arrival such as France.
Travel industry leaders have called on governments to lift the Covid testing requirement for vaccinated passengers. However, with the rising infection cases in Europe, testing may become the norm.
Hopefully, airlines offering free Covid tests to all travellers will be a trend in a bid to bring people back in the air.
Do you have plans to visit the United States? Talk to us in the comment section below. Or if you need more advice on the above, contact us for further travel & immigration advice.
Check out the deals we have found below and tell us your travel plans.
Check out the offers and discounts from:
And because of the pandemic, don't forget to get your travel insurance, which will cover you for flight disruptions and pandemic related matters.
IaM can help with your visa application to Europe, the United States, the UK & other countries
If you need help with a US visa, a UK Visa, or a visa to Europe, including help with appointment booking obligations, IaM can help. For more information and advice on US immigration, UK immigration law and US visa applications or if you need any help or assistance please, reach out to your Visa Coordinator at IaM.
Some of our posts include affiliate links. If you choose to purchase any of these products, we might get a small commission. For more information, check out our TOS.