US Delays REAL ID Until 2025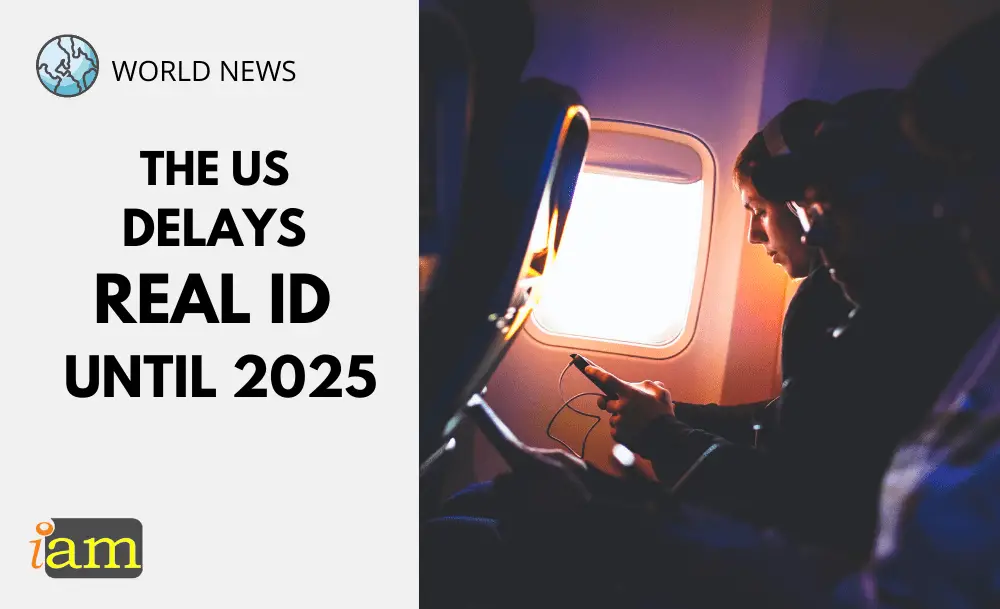 The United States Department of Homeland Security (DHS) announced on 05 December it would delay the implementation of the REAL ID rules for another two years.
Enforcement of the Real ID rule has been repeatedly delayed since the original 2008 deadline.  The program, which was to begin in May 2023, will now not go into effect until May 7, 2025.
This is the third time the deadline has been extended.
Once the REAL ID rules are enforced, every American traveller 18 years of age and older must provide a state-issued, enhanced driver's licence or another federally approved identification card if they are going to fly domestically.
And it's not just for air travel. The ID will also be needed to access certain federal facilities.
"DHS continues to work closely with U.S. states, the District of Columbia, and the U.S. territories to meet REAL ID requirements,"

"This extension will give states needed time to ensure their residents can obtain a REAL ID-compliant licence or identification card. DHS will also use this time to implement innovations to make the process more efficient and accessible. We will continue to ensure that the American public can travel safely."

DHS Secretary Alejandro Mayorkas
Deadline Extensions
The DHS again blamed the delay on COVID-19, saying the process was "significantly hindered" by state driver's licence agencies having to work through a backlog during the pandemic.
The REAL ID Act was first instituted in 2005 in the wake of Sept. 11 to make screening by the Transportation Security Administration more secure.
Some advocates, including the U.S. Travel Association, had pushed for the delay for months. The U.S. Travel Association said in a statement in May, one year before the requirements were to take effect, "As we look ahead to next year's deadline, it is clear that Americans will not be ready for full implementation."
"We are calling on DHS to delay implementation or develop an alternative screening process for travellers with a legacy ID to ensure that air travelers and the industry's recovery are not impeded," it continued. "The delay should last until measures are in place to prevent a scenario in which travellers are turned away at airport security checkpoints."
How to get a REAL ID
If you don't have a REAL ID yet, the DHS advises that you "visit your state's driver's licensing agency website to find out exactly what documentation is required to obtain a REAL ID.
At a minimum, DHS says you'll need to provide the following documentation showing:
• Your full legal name
• Date of birth
• Social Security number
• Two proofs of address of your principal residence
• Lawful status
What are your thoughts on this issue? Talk to us in the comment section below.
Check out the deals we have found below and tell us your travel plans.
Check out the offers and discounts from:
And because of the pandemic, don't forget to get your travel insurance, which will cover you for flight disruptions and pandemic related matters.
IaM can help with your visa application to Europe, the United States, the UK & other countries
If you need help with a US visa, a UK Visa, or a visa to Europe, including help with appointment booking obligations, IaM can help. For more information and advice on US immigration, UK immigration law and US visa applications or if you need any help or assistance please, reach out to your Visa Coordinator at IaM.
Some of our posts include affiliate links. If you choose to purchase any of these products, we might get a small commission. For more information, check out our TOS.