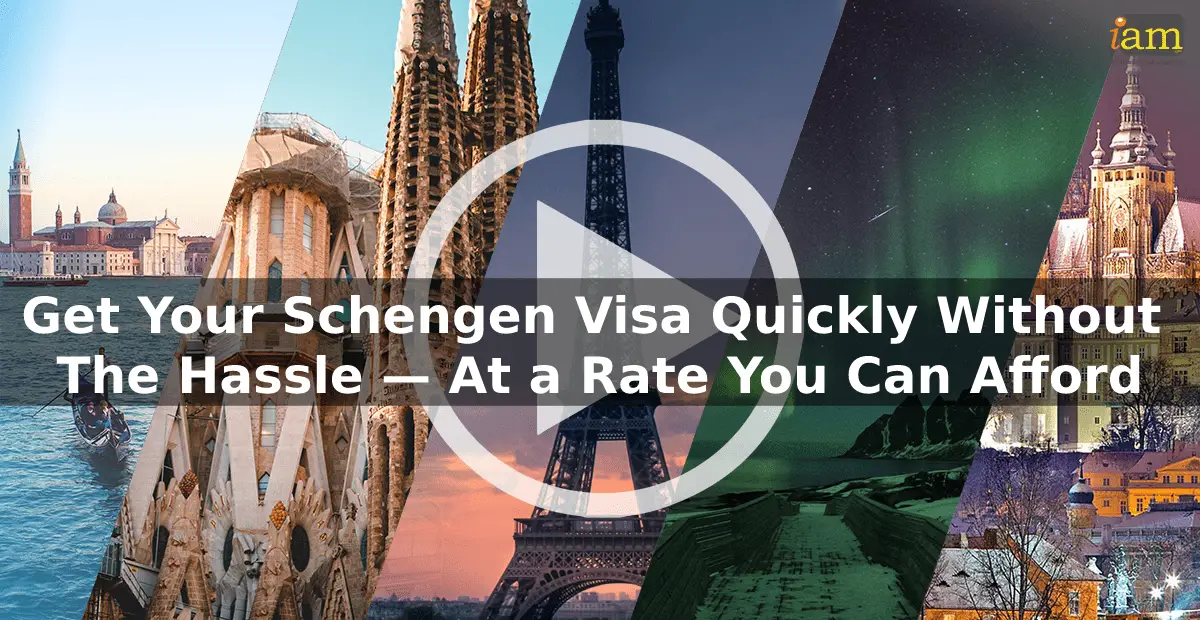 100% secure. We never share your email or credentials.
Watch Video

Why Choose IaM?


It's the most hassle-free, swift and secure way to obtain your Schengen visa. Just follow the steps and we'll help you with all the details.

You will be served by a team of experienced Schengen visa professionals Over a decade of specialising in immigration and migration services and countless visa applications has led IaM to becoming one of the leading nationality and global mobility focused law firms. Our mission at IaM is to make the process of obtaining your Schengen visa as pleasant as possible.

We have the connections and credibility to provide you with an outstanding experience. IaM is one of the few Schengen visa processing agencies able to partner with multiple consulates and embassies. This allows us to book appointments for you much quicker, to give you valuable insight into available time slots, and to help you avoid unnecessary delays.

We Make Getting Your Schengen Visa Easy — Just Follow These 3 Simple Steps

1. Simply fill out our easy online form.
2. Select your preferred level of service and complete payment. Our standard service price is just £144.14. For an additional £165.67, you can upgrade to our Premium level service, consulate fees not included. With our Premium service, you'll receive an earlier appointment at the visa services center, and we'll help you submit your application.
3. Once you've completed our online form and made payment, we'll then contact you to answer any questions you may have and start assembling your application packet.



100% secure. We never share your email or credentials.