IaM (Immigration and Migration) is a specialist immigration, migration and global mobility-focussed law firm based in Canary Wharf, London, with a dedicated global presence.
We make sure that when you or your staff are migrating to other countries or extending your visas you get it right the first time and every time. Whether coming to the UK or going to another country; requiring a visa for work, family reasons or pleasure on a permanent or temporary basis, we ensure you get your visa on time and on budget.
Be it for visit, study, work or start a business, we at IaM (Immigration and Migration) ensure that the process is simplified and successful. It's one of the reasons IaM has been voted one of the best immigration law firms. 
If you want to marry or enter into a civil partnership and start a new life in the UK, our dedicated immigration advisors at IaM ensure that you don't face the prospect of split families. However, whatever your reasons for travelling to the UK may be, you will first need authorisation from the relevant government immigration department.
To successfully come to the UK, foreign nationals must:
Obtain a Visa (or "leave" to enter) from an Entry Clearance Officer, or
Should you wish to extend their stay, or reside in the UK on a more permanent basis, you must obtain Leave to Remain from the Home Office
Further to this, immigration controls are extended to foreign nationals, who have already obtained a settlement in the UK, but still have family in countries where you want to bring and join them in your lives. IaM (Immigration and Migration) has a family team that specialises in family immigration.
Book an appointment or conduct a free immigration assessment with IaM (Immigration and Migration) to see what options are available for you and you will know why IaM has been voted best immigration law firms.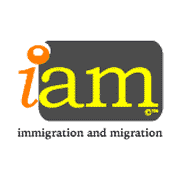 [clear]