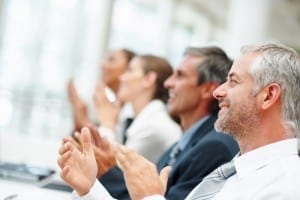 IAM offers dedicated corporate services and business immigration caseworkers to develop a lasting professional service for you and your organisation.
As a premier business immigration law firm, IAM's business immigration advice and representation are tailored to your organisation's needs. We ensure that you are registered with the Home Office to take on personnel & students, in and outside the UK. We also work with you to retain your licence with compliance and management options and tools.
With the need for global mobility, it can be frustrating and extremely costly, if you get it slightly wrong, to navigate your way through the latest business immigration rules and also keep up to date with legislative changes and legal obligations as a sponsor of nationals from outside the EEA.
As a leading business immigration law firm, we understand your organisations' need for global mobility of your staff. IAM manages the whole processes of corporate immigration for organisations from licenses and work permit applications for small and large UK companies and establishments to business visit visas. Our dedicated caseworkers will provide a full assessment and tailor a package that suits your business needs.
Along with our services to ensure your staff move into and out of the UK and worldwide, we take the stress out of visas and immigration needs for your organisation.
Corporate Services and Business immigration
Our core corporate services and business immigration services include:
Managing Sponsorship Licenses and keeping up to date with UK Visas & Immigration (UKVI) regulations
Assisting with the Sponsor Management System (SMS) and keeping records as per UKVI regulations
Managing visa applications of your employees (students)
Immigration Advice and Services for Companies
Sponsorship License Applications
Sponsor Licences
are part of the UK immigration points based system for corporate services immigration. The Home Office requires UK employers and educational institutions to hold a Sponsorship license before they can sponsor foreign workers, students and sports persons under the Tier 2, 4 and 5 visa categories.
Our Sponsorship Application Service includes:
an Immigration Audit.
Compliance Checking.
Documentation Checking and Verifying.
Sponsorship Licence Application Processing.
Tier 2, 4 and 5 – ongoing compliance with UK immigration laws and sponsorship duties.
Apply For your Sponsorship Licence or Submit your Enquiry
Tier 2, Tier 4 and Tier 5 Services
Our corporate services advice for businesses and educational institutions encompasses the following areas:
Tier 2 Intra Company Transfer (ICT) visa applications.
Tier 2 General visa applications and conducting a Resident Labour Market Test.
Tier 2, 4 and 5 – issuing Certificates of Sponsorship under Tiers 2 and 5 and Confirmations of Acceptance for Studies under Tier 4.
For Ongoing Compliance, we also provide:
Tier 2, 4 and 5 – ongoing compliance with UK immigration laws and sponsorship duties.
Tier 2, 4 and 5 – compliance audits and manuals.
Training on compliance procedures and recruitment of international staff and students.
Preparing compliance checklists and relevant sections of HR policies, staff handbooks, compliance materials and other immigration related documents.
Other Business Immigration matters handled for your organisation include:
Tier 1 – entrepreneur visa applications, for those who wish to establish, join or take over one or more businesses in the UK.
Visas for dependants.
Overseas entry clearance applications.
Switching between relevant immigration categories.
Visa extension applications.
Business Visit Visas.
Premium and Fast Track Applications.
Sponsorship Renewal Services
You will periodically need to renew your licence, COS (Certificate Of Sponsorship) and CAS (Certificates of Acceptance of Studies) allocations.
Our team ensures Tier 2, 4 and 5 ongoing compliance with UK immigration laws and sponsorship duties by:
Preparing compliance checklists, documentation and relevant sections of HR policies, staff handbooks, compliance materials and other immigration related documents.
Tier 2, 4 and 5 – ongoing compliance with UK immigration laws and sponsorship duties.
Update training on compliance procedures and recruitment of international staff and students.
Revoked Licences, Suspensions, Downgrades & Civil Penalties
Under the Sponsorship Compliance Rules, your organisation will need to comply with its Sponsorship Duties and responsibilities. The Home Office can, and regularly does, carry out compliance visits to an organisation's listed premises to check you are complying with your Sponsor Duties.  Failure to do so could lead to two outcomes.
Breaches of these duties can result in the Licence being suspended or revoked or downgraded. 
Suspension – Suspended Sponsorship Licenses
Once your Sponsorship Licence is Suspended, you will be faced with the difficulty in recruiting new students or employees. Your engaged staff and Students will be able to continue to work for you with your suspended licence but they will not be able to extend their current visas whilst you remain suspended. Additionally, those that you have sponsored that have not travelled to the UK will not be allowed to enter the UK to join your organisation. All applications applications that your organisation's migrants are yet to make will be refused
Revocation – Revoked Sponsorship Licenses
Once your licence for sponsorship is revoked, it will result in the fact that you cannot recruit any new migrant workers. Additionally, you cannot continue to employ or engage existing migrant workers that you have already sponsored. Such migrant workers then need to either leave the UK or quickly find a new employer or organisation to sponsor them.
Downgrading Your Sponsorship Licence Rating From A rated to B Rated
Prior to revocation of sponsorship licences, there are mandatory and discretionary circumstances set out in the Home Office's Sponsor Guidance for Tiers 2 and 5 as to when it must, or can downgrade an organisation's sponsor licence from an 'A' to a 'B' grade.
Once Downgraded from a full A rated sponsor to a B rated sponsor, your organisation will not be able to issue any new Certificates Of Sponsorships. Your current employees, however, could be issued new COS's to extend their current status' with your organisation.
Civil Penalties Under the Immigration Act
You'll be sent a 'civil penalty notice' if you're found liable to have employed a foreign migrant without having conducted the correct employer checks. The penalty for which is now £20,000.00GBP.  Additionally, your business's details may be published by Immigration Enforcement as a warning to other businesses not to employ illegal workers.
Our Advice and Representation allows you to:
 to object to the civil penalty, and, if required;
appeal the penalty
On average, companies that have approached us have had their penalties greatly reduced or cancelled altogether.
Additionally, the Home Office have imposed further civil penalties for organisations handling property rentals and landlords. There is now a statutory requirement for landlords and agents to ensure that the right to rent checks are conducted prior to a tenant moving into their property or face a fine of £3000.00GBP.
Business immigration Legal Advice
 Our Business Immigration Services for Sponsors provides advice and representation for organisations under Tiers 2, 4 and 5.
Whether you opt for our assistance with a particular one-off service or for ongoing compliance with UK immigration laws and sponsorship duties, you can rest assured that we retain your organisation's bests interests first.
We work with you to ensure that you meet, and better, the regulatory requirements of UK immigration laws. In addition to our business immigration legal advice, we provide:
HR Advice
Right to Work Checks, and
Businesses and Institutions - Industry Sector Immigration
Whether you are a limited company, sole trader, partnership or institution, there comes a time where your organisation will be involved in moving foreign migrants to and from the UK.
Our business immigration advice for organisations are based on industry sectors that IAM have focussed on. Our team of immigration and business advisors focus on the following sectors:
Recruitment Firms.
Financial Services & Accountancy Firms.
Architecture.
Charities.
Universities and Education Providers.
Engineering, Construction & Manufacturing.
Entertainers and Sportspeople.
Entrepreneurs.
Global Mobility.
Hospitality and Catering.
Information Technology (IT).
Energy, Oil and Gas.
Medical
Professional Services.
Retail
Our team breaks the above sectors between:
Small and Micro Businesses.
Medium Sized Enterprises.
Large and Multinationals.
You can therefore ensure that your organisation's immigration matter is dealt with by a specialist in your sector and size that understands your specialism.
Business Immigration Advice and Services for Individuals
Business People and Investors
Conducting business in the UK for companies that currently do not have a presence in the UK will under the Sole Representatives route that is termed the Representative of an Overseas Business Visa.
This route is suited to Business People if you work for an organisation that is established and operating outside the UK and are planning on setting up a presence of that organisation in the UK or alternatively, as a journalist of an overseas media organisation that is posted on a long term assignment in the UK.
Other Business people and investors are welcomed to the UK under the Highly Skilled Migrants provisions. The routes to entry are much lower and fall mainly under the Tier 1 Visas route of the Points Based System. This route is for:
Employing Foreign Nationals
It goes to say that our UK Immigration Advisors specialise in your organisation's need for compliance with its sponsorship duties. But that is just part of the service. 
The reason you get registered is clearly so as you can take on skilled migrants from outside the UK along with your your need to sponsor trained and skilled settled workers. Nonetheless, there is a skills shortage in the UK and you will, at some point need to look outside the local market.
IAM assists in the whole recruitment function so as you can rest assured that you are taking on skilled foreign nationals without breaching any of your CSR and legal obligations. From advertising to interviewing through to induction and then transitioning out. We make sure you do not fall foul of your requirements under tier 2, tier 4 or tier 5 requirements.
Working In the UK
Whether it's for your employees, or their family member or members of their household, there are various routes to working in the UK. For their children, our Student counsellors assist in placing their children in a school or unversity of their choice