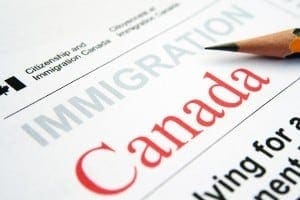 Canada has the world's highest standards of living since 1994.  The Canadian people understand well their economy and society is only strengthened by foreign nationals coming to live and work in Canada every year.  A quarter of a million people immigrate to Canada annually and if you too would like to make a new life for yourself in Canada we have some fantastic information you will find useful.
Express Entry
Work Permit Visas
Provincial Nominations
Business Visa
Student Visa
1. Express Entry
Skilled immigrants are chosen as permanent residents based on their ability to settle in Canada and take part in our economy. We assess them on their:
English and/or French language skills,
education,
work experience, and
other factors that have been shown to help newcomers prosper in Canada.
As of January 2015, there is a new Canada visas system to manage how people with skilled work experience apply to immigrate to Canada. It is called Express Entry.
Based on their profiles, candidates will be ranked against others in a pool. On a regular basis, CIC will issue invite top candidates from the pool to apply for permanent residence. Only those who get an Invitation to Apply from CIC will be able to apply.
Under this new system, most complete applications will be processed in six months or less.
You must use Express Entry if you want to apply:
under the Federal Skilled Worker Program,
under the Federal Skilled Trades Program,
under the Canadian Experience Class, or
as a provincial nominee, in some cases.
2. Working Permit Canada Visas
Though skilled employment is a route to long-term residence in Canada, there are also Canadian work visas available for temporary and short-term employment in many areas.  The employment route is covered in more detail on other pages but simply put this is the most popular way to immigrate to Canada.  There is employer sponsorship which requires a Canadian employer to offer you a job.  This is not as hard as it may first sound.  Canada is starved of workers and there are thousands of open posts currently available. We have a long list of employers and current vacancies if you would like to explore this route.  We secure the information under the Canadian Freedom of information Act which is very useful for our readers.
3. Provisional Nominations
Another work visas available is the Provincial Nomination.  These visas only allow a person live and work within a certain province on arrival in canada and each province rules and criteria change from time to time.  They also have caps to the number of visas they can issue in any given year.  This can be an effective way to live and work in Canada if other routes are closed at the time of application.
4. Business and Investment
Canada actively seeks applications from experienced business professionals who can make a significant contribution to its economy. There are three categories of Canadian visa for business, covering entrepreneurs, investors and the self-employed. We can take you through the financial commitment required and how to apply.  With this visa the authorities are interested in how you will be beneficial to the local economy and not looking to undercut the local market.  Your business plan and financial planning will have to stack up.  We would expect you to have the same standard of planning as you would be expected to provide to a bank for a business loan.  Once approved it is a great visa and relatively quick to secure as Canada loves investment.
5. Study Visas for Canada
If you're studying in Canada for longer than six months you will normally require a study permit. Students who want to earn money during their course may be able to do so without a work permit.  Education is a big deal in Canada and a very popular route to Canada immigration therefore getting Canada visas is .  During your studies you can work part time but the best part is that after your studies you can stay for the length of the course.  for example if you have a one year course you can stay for a further year to live and work in Canada.  During this year if your employer decides to sponsor you and why not if you are a hard worker you can secure a work permit leading to residency. On a two year course you can secure a three year work visa at the end of the course. A great way to enter Canada if you are still building those skills Canada are looking for.