How to Apply for a Schengen Visa in the UK and Elsewhere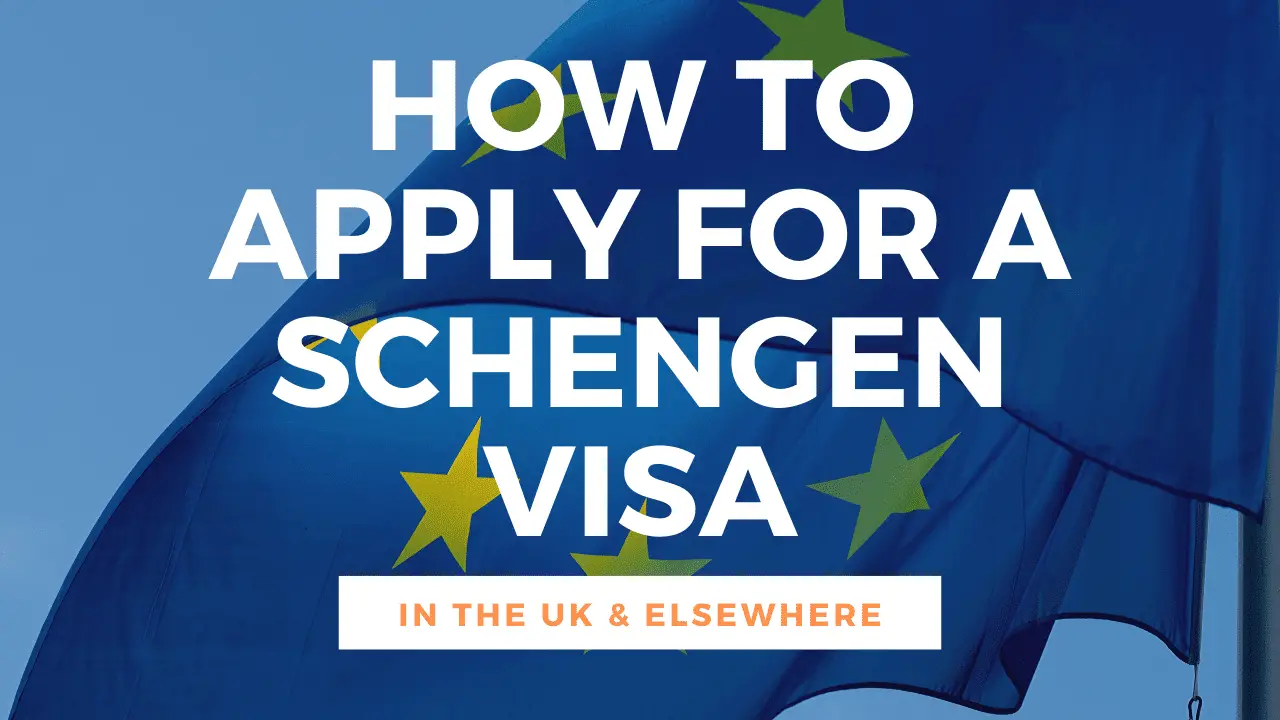 An up-to-date ultimate guide on everything you need to know when setting a Schengen visa appointment and heading to the Schengen area 
The Schengen Zone
The Schengen Area is a zone consisting of 26 European countries that share rights of unrestricted movement of people, lack of internal borders, common rules for the control of external borders, police cooperation and a common system in fighting criminality.  
Most of the Schengen countries are part of the European Union except for Ireland, however, the Schengen Area is different than the EU. Some member countries of the European Union are waiting to become part of the Schengen zone; such as Bulgaria and Romania, Cyprus and Croatia. At the same time countries that are not part of the European Union such as Iceland and Norway, Lichtenstein and Switzerland are part of the Schengen area.
Three countries such as San Marino, Monaco, and Vatican City have opened their borders, yet they are not members of the visa-free zone. At the same time the Canary Islands, Madeira, and The Azores are members of the European Union and the Schengen zone even if not being on continent Europe. Currently, the Schengen zone has a population of almost 420 million people.
Travellers who want to enter the Schengen area, regardless of the purpose of their journey, can be subject to a visa regime based on their nationality and should set up a Schengen visa appointment. There are more than 60 countries worldwide that are welcome to enter the Schengen zone without a need for a visa. They are allowed to remain in the visa-free area for a period of 90 days within a period of 6 months. In 2021, these countries will also need to apply for an ETIAS.
So, the first question to ask yourself is always if you need a Schengen visa? Find out with our eligibility checker.
How to Apply For a Schengen Visa
A European visa is a mandatory document for travellers that want to move freely in the Schengen zone. The Schengen visa application appointment and overall process have to be handled carefully in 9 logical steps.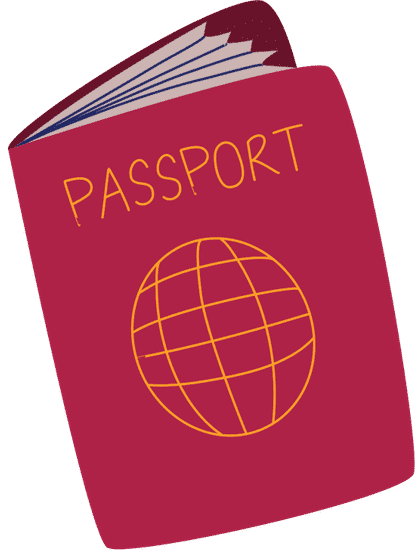 Step 1 # The Schengen Visa Type
The very first step is for the traveller to figure out which type of Schengen visa one needs. The type of visa depends on the purpose of the trip. The Schengen visa types that one can apply for are divided into 8 categories: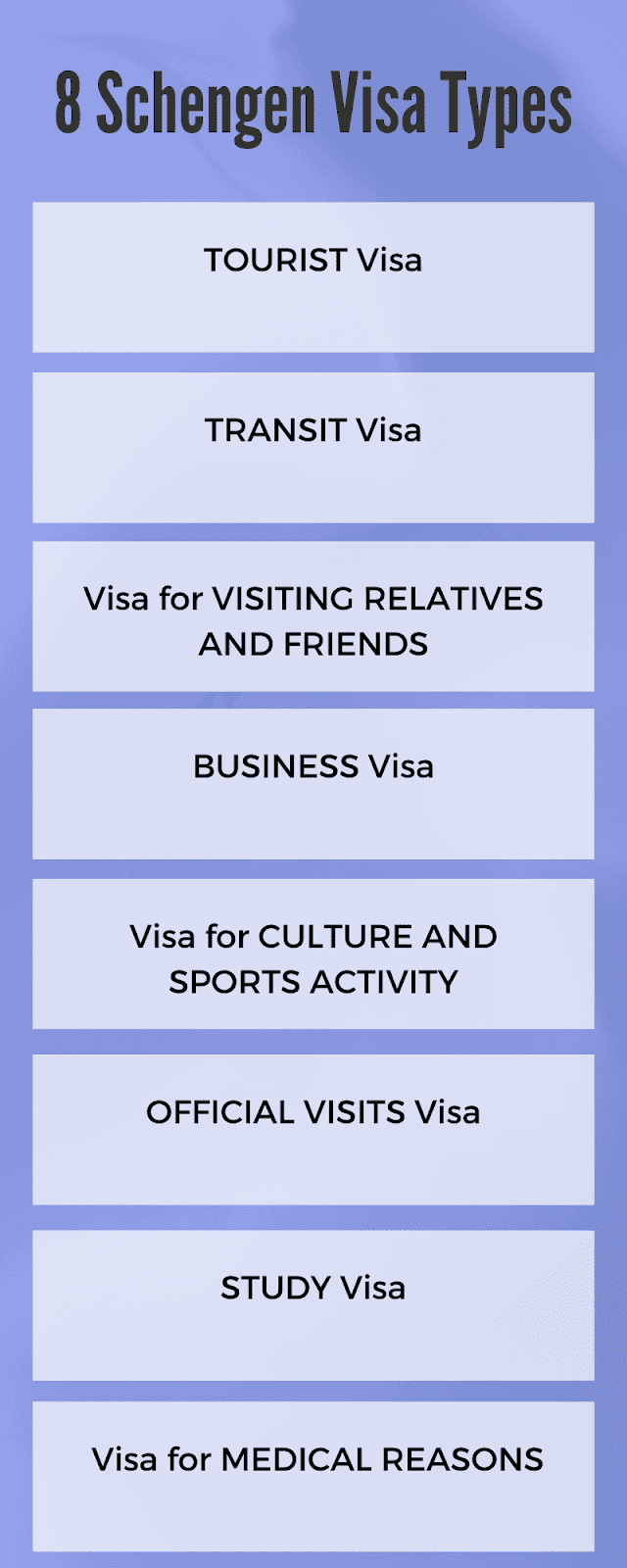 🔴 In case one needs to stay longer in the Schengen zone than 90 days, then one should apply for a National visa at the embassy of the respective country. The national visit gives a permit for up to 12 months' stay.
Related articles: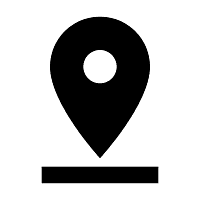 Step 2 # The Schengen Visa Application Location
The European Union has tried to make the process and requirements of applying for a Schengen visa a "uniform" process. But in practice, each country has regulated the Schengen visa submission process depending on that country.
Therefore you can file your Schengen visa application either at the country's embassy, at the country's consulate, at a visa centre outsourced by the embassy or an embassy or consulate of another Schengen country where the embassy of your destination country has allowed the setting of a Schengen visa appointment and submission.
In case you aim to visit only one Schengen country, then the Schengen visa appointment should be made at the embassy, consulate or visa application centre (VAC) of that particular country where you are travelling.
In case you aim to visit two or more Schengen countries, then the Schengen visa appointment should be made at the embassy, consulate or visa centre (VAC) of the country where you will spend the longest amount of time in case there will be an unequal amount of days in each country; OR at the embassy, consulate or visa centre of the country where you will first enter in where you will spend an equal amount of days in each country.
A little note on jurisdiction
The little issue that can kill any visa application. How to apply a schengen visa appointment will also depend on where you live. It's not just about whether you can make an application in one country or another, but also where in a country you can make an application. This is referred to as "Jurisdiction". 
Schengen Countries Jurisdiction: A-C
Country Jurisdiction: D-F
Country Jurisdiction: G-I
Jurisdiction: J-L
Jurisdiction: M-R
Jurisdiction: S-Z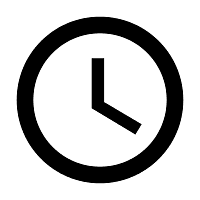 Step 3 # The Best Timeframe to Apply For a Schengen Visa
The embassies and consulates of the Schengen countries around the world need time to process the Schengen visa applications they receive and thus you have a specific time frame during which you can make your Schengen visa appointment and file your application. 
The recommended period for filing a visa application is four to three weeks before your trip. The earliest period that the Schengen visa application can be filed is six months before your planned trip. The shortest period for filing a Schengen visa application is 15 working days before the trip.
Also, please note that certain nationals need to give the Consulate a minimum of 15 days when applying for a Schengen visa.
This is guidance from the Consulates so you want to try to meet these guidelines. But please do not fret if you can't meet them, you may still want to try as the quickest we have been able to obtain a Schengen visa is within 2 days from the submission date.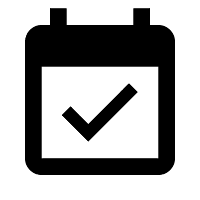 Step 4 # How to Book a Schengen Visa Appointment
Booking a Schengen visa appointment to file an application is a very important part of the process. Most of the countries provide the option to book an appointment online. Other countries require you to book the appointment at the embassy or consulate of your destination country. 
Whatever the case, the applicant has to be careful when filling out and collecting the required documents and be punctual when delivering them.
Booking a Schengen visa appointment is not that straightforward when there is no embassy or consulate of that Schengen country in your place of residence. That, however, is not an issue as in such cases there is a consulate representative, which is responsible for issuing the visa that is required. Find out more detailed information on applying for a Schengen visa in different countries.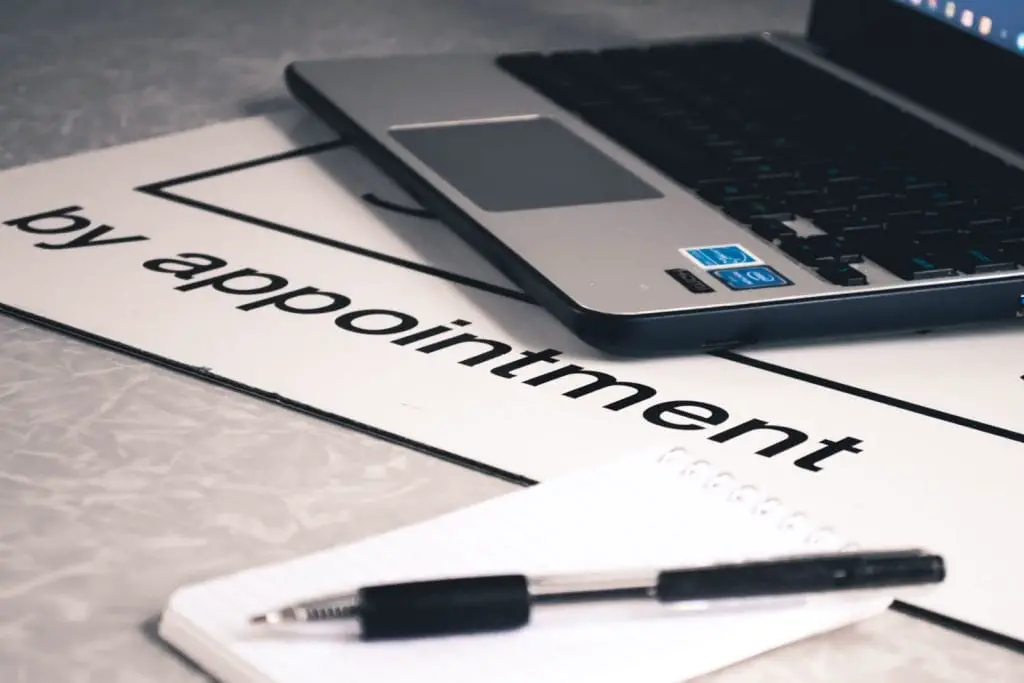 Booking the Schengen visa appointment
You have a number of options for booking an appointment to submit your documents for a Schengen visa application. Your appointment will be scheduled for you when using a service like IaM's to apply for a Schengen visa or you can use a Schengen visa appointment booking service or by booking a Schengen visa appointment yourself.
Shall you decide to book a Schengen visa appointment yourself, you have an option of whether you can schedule an appointment with the Consulate directly or though a Visa Application Centre. The pros of scheduling directly through with the Embassy is that you will not need too pay the VAC and courier fees. You will only have to pay the Schengen visa fee. But the downside is that you may have too wait longer and may not have the availability you wanted.
Below is a table of Schengen countries and whether they accept "direct to consulate" appointments or not.
Direct to Consulate Appointments A-C
Consulates: D-F
Consulates: G-I
Consulates: J-L
Consulates: M-R
Consulates: S-Z
If circumstances permit, and it happens that you are denied a Schengen visa because of an inability to offer the necessary documents, the option for a second application at an alternative or the embassy of the country of the destination is available in a neighbouring country.
In other words, a Schengen visa appointment can be made in a country where you are not a resident or you can make an application through another Schengen country. You have to state why you are making the appointment in a country that is different from the country of your residence or why you are travelling to another country.
During the Schengen Visa Appointment
Ensure you get to your appointment in plenty of time. It is recommended that you get to your appointment at least 15 minutes ahead of time. Most appointment centres and Consulates will not see you if you are more than 5 minutes late. But of course, they have a discretion.
Whether you can be accompanied by family and friends will depend on the Consulate or the VAC. Check out the general requirements for each country as follows:
Estonia, Latvia, Luxemburg and all direct to Embassy appointments
France, Belgium, Switzerland
Germany
Spain
All other Schengen Countries
Estonia, Latvia, Luxemburg and all direct to Embassy appointments.
All appointments to the Embassy or Consulate of your country of application will either require you to visit in person or have your application submitted on your behalf. Where there is no need for your biometrics, you can have your application submitted and considered in your absence. This is handy when you use an agency like IaM as you will not be required to attend the Consulate.
Usually if you have had a Schengen visa within the last 59 months and it states "VIS" (not VIS 0"), you will not be required to attend.
France, Belgium, Switzerland
In order to apply for a Schengen visa in these countries, you can use the TLS short for Transport Layer Security. They are the VAC for France, Belgium & Switzerland. When applying at the embassy/consulate through this VAC, only guardians or parents should accompany their under-age children. Children under the age of 12 years are not required (and should not) attend the centre.
Germany
You can submit a German visa application to visit Germany at the respective German representative body in your country of residence such as the German Embassy, a German Consulate, a Visa Application Center to which Germany has outsourced visa submission or the Embassy / Consulate of another Schengen country to which Germany has outsourced visa submission.
When applying at the German embassy or consulate, the guardian or parent should accompany their under-age children.
Due to security reasons you will not be allowed to be accompanied with friends, relatives or acquaintances. However, one person is allowed to accompany handicapped / minors applicants.
Spain (BLS)
When applying at the Spanish embassy or consulate in home country, the guardian or parent should accompany their under-age children.
In case the applicant fails to attend one's Schengen visa appointment without notice of 48 hours to the consulate or embassy, then the appointment will be cancelled and you will have to undergo the entire procedure once more.
Due to security regulations, you will not be allowed to take your Laptop, USB, Tablets, CD, Helmet and bags, and there is no storage space provided at the centre.
No other people are allowed to accompany you into the centre except when accompanying children, differently abled or who need wheelchair assistance.
If you miss to turn up at the centre at the appointed date and time, you may have to get a fresh appointment.
Austria, Czech Republic, Denmark, Finland, Greece, Hungary, Iceland, Italy, Liechtenstein, Lithuania, Malta, Netherlands, Norway, Poland, Portugal, Slovakia, Slovenia, Sweden:  
In order to apply for a Schengen visa, you need to schedule an appointment with VFS - an outsourcing Visa Application Centre for governments and diplomatic missions and apply in person at the Visa Application Centers. The appointments at VFS Centers for visa are free of charge, the booking is done through the VFS website.
Please note that Entry to the Application Centre is restricted to applicants only. Only applicants, caregivers, parents or guardians accompanying children under 18 years are permitted to enter the Visa Application Centre. If you are under 18 years old, you will need to be accompanied by an adult.
If you are applying on behalf of a child under 5 years old, they must also attend the appointment, but they will not have to provide their biometric fingerprints.
If you miss your appointment, you'll need a new appointment from 24 hours after your last appointment date.
At the Schengen visa appointment, the applicant has to attend in person and shall not be accompanied unless he or she is a child, in bad health or not able to walk alone. The applicant shall be accompanied in case he or she is not speaking English or the language of the Schengen country where one is applying for a visa.
These general rules vary from country to country and whether you are applying to an Embassy, Consulate or VAC. Some do not allow anyone to accompany the applicant unless there are special exceptional circumstances. Some do not even allow you to bring your baby or child with you. Others do not let children under a certain age enter the building (even if they are the main applicant).  
As a rule, the visa applications can be submitted in the country of residence of the applicant - at a consulate or an external service provider such as the Visa Application Centers or other external service providers. In this way, the applicant does not need to travel too far and the member states remain responsible for the processing and for the decision on the visa application. When possible, the application form can be filled in and signed electronically. According to the new rules, the applicants have to appear in person only when fingerprints are to be collected (which is in every 59 months).
Extending your Schengen Visa
In case of any personal, medical or occupational reasons and you need an extension of your granted Schengen visa, you will have to contact the institutions in the Schengen country you are staying in and apply for an extension of your Schengen visa.
If granted, the extended Schengen visa will allow you to visit the same Schengen country as the original visa that has been issued. The visa extension usually does not allow the duration of stay of more than 90 days in the Schengen area.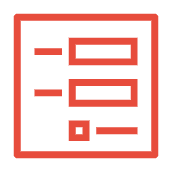 Step 5 # How to Fill Out the Application Form 
The Schengen Visa Application Form has to be filled out with honest and correct information
The same format of the application form is applied in all countries and the information requested includes the applicant's personal information, the background information, the purpose of applying for a Schengen visa, other details that concern the trip. 
Although the ultimate form is all the same for each country, the individual Schengen States have implemented the process of filling out those forms differently. So you will find that different countries ask different questions and a lot are asking a lot more than what is required.
Before the applicant fills out the form, you have to make sure that the downloaded version is the latest one. Then then you have to follow these instructions on how to complete your Schengen visa application form with all the mandatory information. No columns should be left blank. If there are columns that do not correspond to the applicant's case, they should be left blank with "No Answer". The application form has to be filled in twice and both copies have to be signed at the end. For small children, it is the parents that have to fill out, sign and submit the application form. 
Do not just download any Schengen visa application form you find on the internet. There are specific ones to use these days. The European Commission has specified that the Schengen visa application form should be a uniform Schengen visa application form. 
But in reality, because each of the Schengen states member countries has put in their own processes, VACs and online processes, there are only a number of countries that are currently accepting the standardised and harmonised uniform Schengen visa application form.
These countries currently accept the uniform Schengen Visa Application Form:
Austria
Belgium
Czech Republic
Estonia
Finland
Hungary
Iceland
Italy
Latvia
Liechtenstein
Lithuania
Luxemburg
Malta
Netherlands
Poland
Portugal
Slovakia
Slovenia
Spain
Sweden
Switzerland
Countries that do not currently accept the Uniform Schengen Visa application form are:
Denmark
France
Germany
Greece
Norway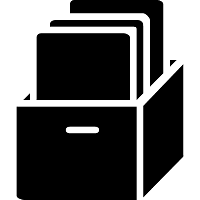 Step 6 # The Important Documents Needed
When booking a Schengen visa appointment, the applicant should know that in addition to the Schengen visa application form, there are several important documents that the applicant has to prepare and present when knowing how to apply a Schengen visa. These documents are divided into standard and specific required documents.
The standard documents that should be attached to the Schengen visa application form include:
a valid passport (that is not older than 10 years and is valid for at least three more months after the date you will leave the Schengen zone);
completed Schengen visa application form signed in two places after you complete it;
two identical photos that were taken in the last three months;
a travel insurance policy (travel health insurance for the whole Schengen territory, that has a minimum coverage of 30,000 euros in case of any medical emergency including illnesses, accidents and repatriation in case of death);
flight itinerary or the round trip reservation (with dates and flight numbers that point out the entry and exit from the Schengen area);
proof of financial means (a bank account statement, a sponsorship letter and any other evidence that the applicant has enough money to support oneself financially throughout the Schengen zone stay);
proof of accommodation (a hotel booking, a rental agreement or an invitation to be a guest – any document that gives information where you will be staying throughout your visit in the Schengen zone); 
any other documents that will prove the applicant's overall suitability. 
When a Schengen visa is required for children, the documents are submitted by the parents or the legal guardians. They include a birth certificate of the child; an application form signed by both of the parents; a family court order when one of the parents has full custody rights; certified copies of the ID or passports of both parents; and a parental authorisation signed by both parents in front of a notary, providing that the children will travel alone.
In addition to these commonly required documents, Schengen embassies would require specific documents depending on the applicant's employment status plus several additional documents depending upon the type of Schengen visa applied for. 
The specific documents are associated with certain visa requirements which differ from one type of visa to the other. Certain Schengen zone member states have specific requirements for visa application, which also have to be observed.
To get a tailored list of documents required for your Schengen visa, you can download a tailored documents request list that will assist you to apply for a Schengen visa or check out the list of documents required for a Schengen visa.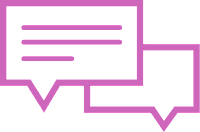 Step 7 # How to Attend a Visa Interview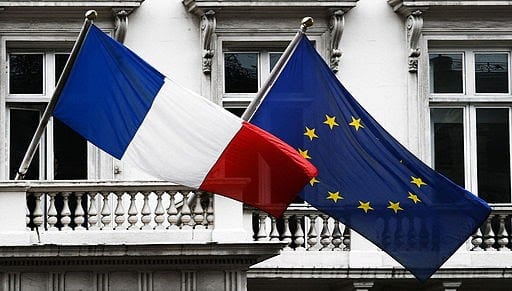 Once a Schengen visa appointment is made, you will get an appointment date for an interview.  The Schengen visa applicant needs to show up on time at the place of an interview to meet the visa consular and present him/her with all the documents that are required and have been collected.
The Schengen visa interview usually lasts for 10-15 minutes, during which the applicant is asked personal questions and questions on the intended trip. The answers should be clear correct and firm and should comply with the information presented in the provided documents and in the application form.
The Schengen visa interview questions could be:
Which Schengen countries you will visit?
How long will you stay in the Schengen zone?
What is the purpose of your visit?
Who will cover you financially for your visit?
Where will you be accommodated?
Do you have family members or friends living in Europe /[ country of destination]?
How long are you married? What does your spouse do?  
What is the age of your children and what do they do?
What is your education status?
What do you do for work?
Which company and business sphere do you work for?
You will need to bring along with you, the application form, your valid passport (or travel document) and originals and copies of your supporting documents. You'll also pay the Schengen visa consular fee, if you have not already paid it online, and provide your biometrics.
Providing your biometrics is the process of giving your fingerprints and having your photo taken for the EU Visa Information System (VIS). Each of your 10 fingers will be scanned digitally so you must make sure that your fingerprints are free from temporary marks, decorations and blemishes that will prevent them being properly taken.
Your photograph will also be taken against a plain background following the guidance of passport photo requirements. Your biometrics will not be necessary if they have already been given less than 5 years ago. Also, for children between the ages of 5 to 17, parents will need to give consent for the biometrics to be taken. Below the age of 12, children will only be required to give their biometric photo.
The provision of your biometrics is mandatory step on how to apply a Schengen visa, unless you are a diplomat or it is physically impossible for you to provide them and have medical evidence to prove such a fact.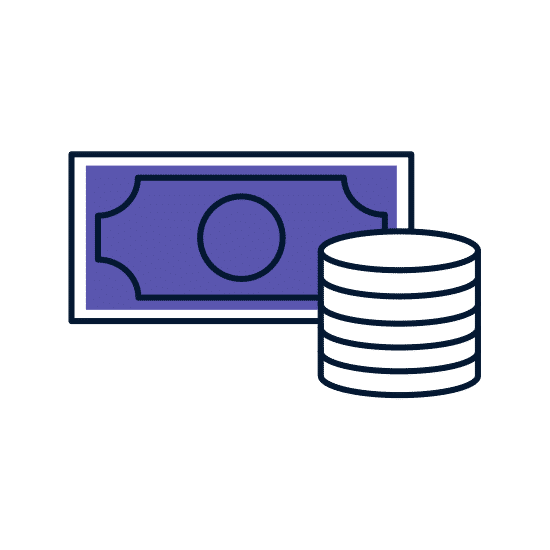 Step 8 # The Schengen Visa Fee
When making a Schengen visa appointment, the applicant is informed that a non-refundable visa-free has to be paid so that the visa application is processed. As of Feb 2020, the price for the Schengen visa fee is 80 Euro for adults and 40 Euro for children aged 6-12 years. The nationals from Armenia, Azerbaijan and Russia pay 35 Euro. 
No fee is applied for children below 6 years of age; holders of diplomatic, official or service passports travelling for official purposes; a family member of an EU/EEA national; pupils, students and the teachers that accompany them during a school trip; researchers travelling to perform scientific research.
On certain occasions, the visa fees could be waived for people aged 25 years or less who are participants in seminars and conferences, sports, cultural or educational events, which are set by non-profit organizations. The decision is made case by case based on the relevance of the event. Check out the full Schengen visa fees to see if you
The Schengen visa fee is synchronized for the Schengen member countries. It is static and is not to be changed unless it is decided so by all states of the Schengen zone. It's an important element in how to apply a Schengen visa. The fee last changed in February 2020. Prior to that, it was €60, and that fee was in operation since 2006. In case a Schengen visa is denied, the applicant does not receive a refund on the visa fee paid.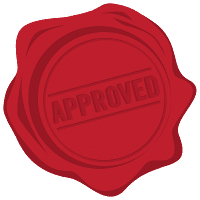 Step 9 # Getting an Answer on The Schengen Visa Application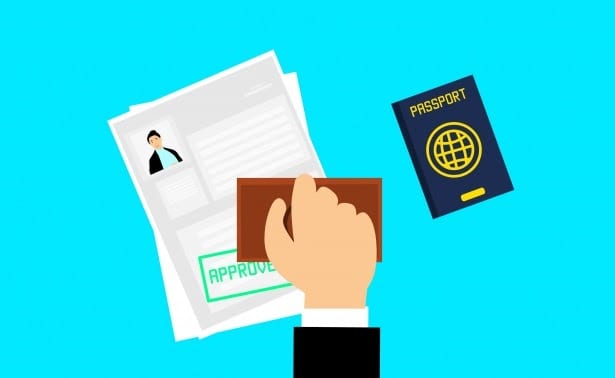 After the Schengen visa appointment and application, there is a period of up to 15 days for visa processing. In some cases, the Schengen visa processing takes less time and in other cases takes a much longer time up to 45 - 60  days. 
In case the Schengen visa is approved, the applicant has to read and understand the labels that come on the visa sticker like the period permitted to stay in Europe, whether it's a multiple or single or double entry. Is the name printed in the vignette sticker correct? An overstay in the Schengen zone comes with consequences and the applicant has to be aware of that. 
In case the Schengen visa is rejected, then the applicant has to read the reasons why the visa has not been granted. The applicant has to address the reasons for refusal requirements next time he or she makes a Schengen appointment to place an application for a visa. In case the applicant thinks that the refusal is a mistake, then one can appeal the Schengen visa rejection. 

FAQs on how to apply for a Schengen visa
What if there is no Embassy, Consulate or VAC near me?
You can then apply to the nearest Consulate, Embassy or VAC of the country of application.
In most countries, where there is no representation, you will probably find that another Schengen country is handling the processing of your country of interest, if there is no representation directly.
Additionally, from February 2020, the European Union has mandated that all Schengen countries should have a presence in every country, whether by the use of another country's consular services or through a VAC
Can I book an appointment for multiple people?
You can book an appointment for multiple people to attend at the Consulate of VAC at the same time depending on the country of travel.
This is useful for family bookings or for a school tour group.
Austria, the Czech Republic, Denmark, Estonia, Finland, Greece, Hungary, Iceland, Italy, Latvia, Lithuania, Luxembourg, Malta, the Netherlands, Norway, Poland, Portugal, Slovakia, Slovenia, Sweden offer appointments for families of up to 5 people. But please be aware that these appointments are harder to come by.
If you opt for a premium appointment with IaM, appointments can be scheduled together.
I have recently moved. Do I have to wait up to six months before I can make my application?
No. Depending on your circumstances and the country you are making your application to, you may not have to wait… with one exception – Greece.
Greece is the only country that you MUST wait until you have all the documents required for where you currently are.
All other countries will accept your application if you can prove your current residency and your previous residency too.
I have less than 15 days to travel. Can I still make an application and get my visa in time?
It is possible to get your visa in time. The fastest you can get a visa is 1 day (for urgent applications with proof of emergency… like a medical reason).
But on average, you should get a visa within 8 days. A few select countries generally get your visa within 2-4 days.
But remember, if you are a national of Afghanistan, Algeria, Bangladesh, Belarus, Burundi, Congo, Egypt, Iran, Iraq, Jordan, Lebanon, Libya, Mauritania, Myanmar, Nigeria, North Korea, Pakistan, Palestine, Rwanda, Saudi Arabia, Somalia, Sudan, Syria, Uzbekistan, Vietnam, Yemen and Zimbabwe, the decision making process is advertised as 3 weeks.
For more frequently asked questions on Schengen Visas, visit our Schengen Visa FAQs page or comment below!
Still unsure about how to get a Schengen Visa? Contact the IaM team to get your Schengen Visa quickly and easily! 
If this article helped you clarify your concerns about Schengen Visa, don't forget to share and comment below!