Everything You Need to Know About a Schengen Transit Visa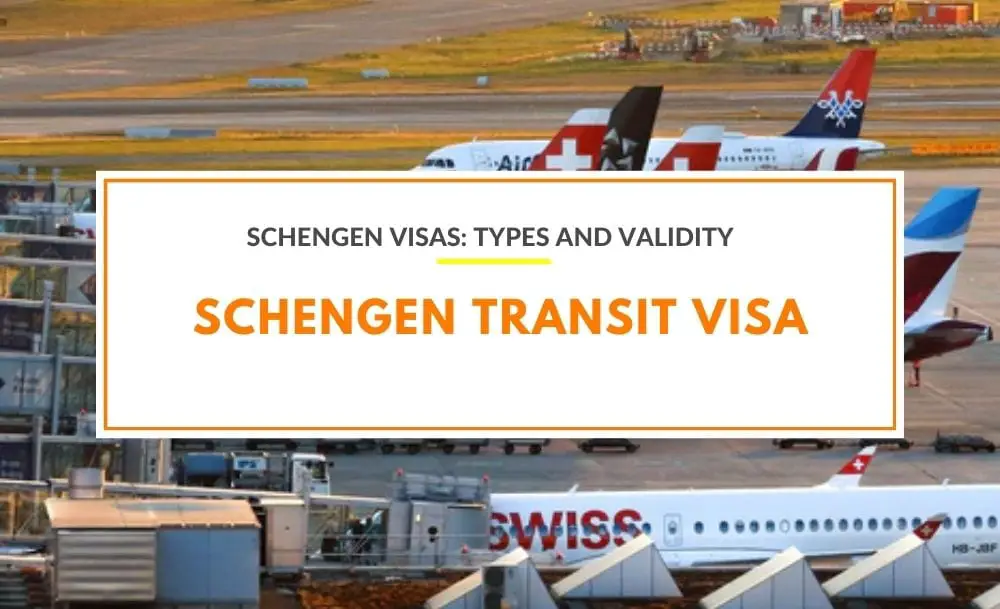 A Transit Schengen Visa is a permit that will allow nationals of non-Schengen countries to enter the international transit zone within the Schengen Area. If you will be making a short stop in an airport or seaport within the Schengen Area en route to a destination outside the Schengen zone then you may need a transit visa. You may make a stopover in the Schengen Area and during the stopover, you may disembark the aircraft or vessel and then stay for a certain time in the international transit zone without going through Immigration Control.
Types of Transit Schengen Visa
Airport Transit Schengen Visa – a permit that is valid for 24 hours and allows you to connect your flights at a Schengen airport. It enables you to stop and wait in the international transit area of a Schengen airport for your next flight on the way to a non-Schengen country.
Seafarers Transit Schengen Visa – a permit that is valid for a maximum of five days and allows a seaman to disembark their vessel while waiting for their next means of transport to a non-Schengen country.
A Transit Schengen Visa is not valid when you need to transit through more than one airport within the Schengen Area and if you need to go outside the international transit area. If you have the intention to go beyond the international transit area, then you need to apply for another type of visa.
Airport Transit Visa
Each member state has its own rules regarding the Airport Transit Schengen visa. There are nationalities who need a transit visa when entering any of the Schengen Member State. Some member states have added other nationalities that are required to get a transit visa when entering their country.
Check out the table below to see the 3rd country nationals that need a Schengen transit visa.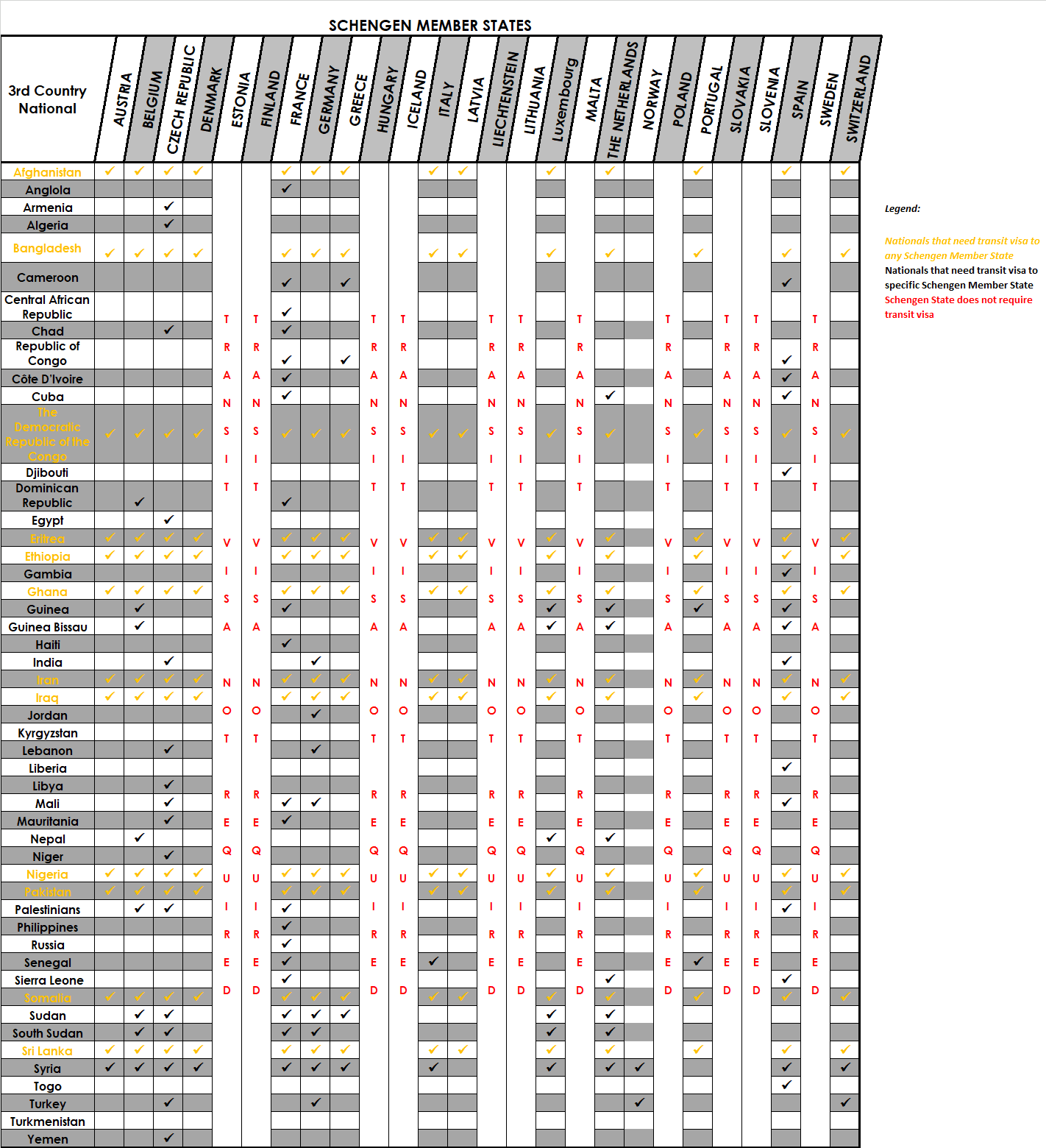 To every rule there are exemptions. If you belong to one of the categories below then you are not required to get a Schengen transit visa.
Has a short-stay visa for a Schengen country
Has a diplomatic passport
Has a valid residence permit issued by a Schengen state, a Member State of the European Union or the European Economic Area, the Principality of Andorra, Canada, Japan, Republic of San Marino, or the United States
Has a family member of a citizen of the EU, EEA or Switzerland
hold a valid visa issued by a Schengen state, a Member State of the European Union or the European Economic Area, Canada, Japan or the United States
A flight crew who is national of a contracting party to the Chicago Convention on International Civil Aviation
Seafarers Transit Schengen Visa
You will need a Seafarers Schengen transit visa if you are a third-country national of who needs to:
Disembark because your contract ended, due to sickness, repatriation, urgent family matters, holiday
Embark on a vessel that is or will be in a Schengen seaport
Transfer from one vessel to another vessel which is or will
Documents needed for a Seafarer Transit Schengen Visa
Visa application form – Fully completed and signed. Learn how to complete your Schengen visa application form here.
Passport – It should be valid for at least 3 months beyond your trip and has been issued within the last 10 years, and have a minimum of 2 blank pages for your visa to be attached
2 recent photos – According to the Schengen visa photo requirements, the photo must be taken within the last three months. It is recommended to have a white plain background.
Copies of passport data pages
Original and photocopy of Seaman's book
Invitation Letter – Recently issued by the inviting Shipping Company in the Schengen country in which the seafarer will embark/disembark.
Employment Contract – Contract with the navigation company/ship in order to board the ship.
The updated Visa Code took effect February 2020 wherein the earliest time to apply for a Schengen visa is six months ahead of your planned trip. It is strongly recommended that the latest you submit your application is 15 working days before your intended travel to the Schengen Area. 
Once you have all the documents ready, you can book an appointment with the Embassy or Visa Center to submit your application. Check here for the list of embassies in the UK.