How to Bypass the Europe Travel Ban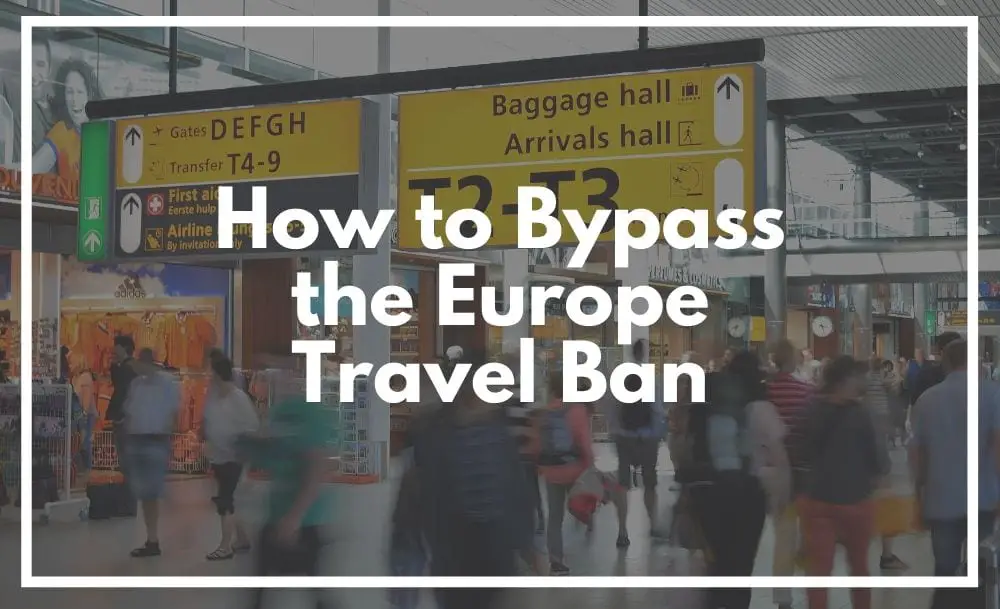 News released and causing a twitter storm is that the father of the UK's Prime Minister, Boris Johnson, travelled to Greece despite strict Foreign Office advice against all but essential international travel.
Greece has extended its ban on flights arriving from the UK until the middle of July. But the prime minister's father has managed to avoid that travel ban by travelling to Greece via Bulgaria.
So, as only 15 countries (China is subject to a reciprocal ban) outside EU are allowed to travel to Europe, people are asking is it one rule for the elite and another for everyone else?
The answer is no.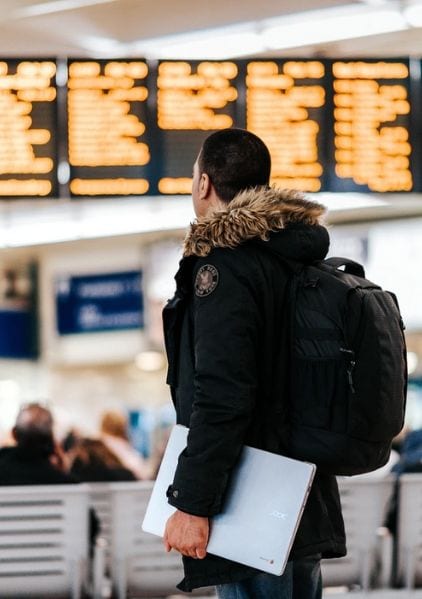 American travelers' collective hearts sunk upon hearing they wouldn't be welcomed into the European Union anytime soon. There were a lot of comments on social media about why China gets a pass and the US does not.
So what are the ways in which you can avoid the EU travel ban?
As Europe opened up its external borders to a select set of foreigners from July 1, citizens from countries that didn't make the list—including the United States—can bypass the restrictions if they fall into several categories of travelers.
Thankfully, this isn't the end of the road for travel to Europe from the United States this summer as the list of allowed countries is to be updated every two weeks. 
Therefore  there is still the possibility for countries to be added or removed as their coronavirus pandemic evolves and how countries continue to get on top of the outbreak is the determining factor.
But because of the high number of cases in the US, this may not be as quick as we expect and as we dive in below, it may not be the whole of the United States that gets let in.
Do you know how to bypass the Europe travel ban? Read on to find out.
The exception for family members of European Nationals
Because of the splitting of families and partners during the pandemic the European Union's restrictions on foreign travelers has an exception for European family members and their family members.
EU citizens (and citizens of Iceland, Liechtenstein, Norway, and Switzerland) and some family members can travel to the country where they have citizenship, even if they don't currently live there. 
Long-term EU residents and their family members are exempted as well.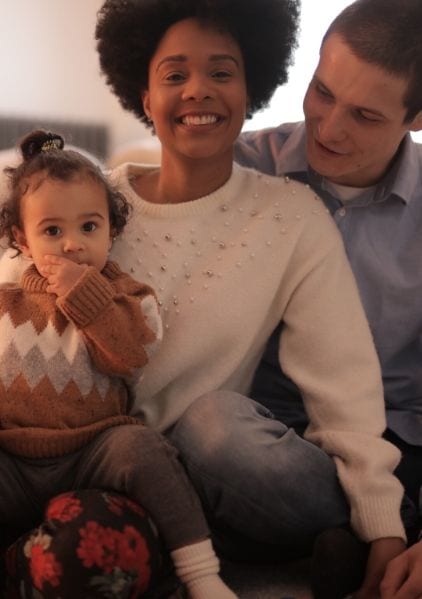 "Family members" include:
spouse; 
a legal partner; 
direct descendants under the age of 21; 
any family members of the same household; 
or those who are considered dependents or require the personal care of an EU citizen.
This would help a load of people that have family members to travel into their partner's country of nationality if they are European or Long-term EU residents. From there, you will be able to travel around Europe.
But remember, exempted family members could be required to quarantine if they are coming from a country that isn't on the approved travel list—but for families longing to get back together, a 14-day quarantine may be a pill they're willing to swallow.
Each country will implement this in different ways. Such as who exactly is welcome, plus entry documents to fill out and negative Covid-19 tests.
If you think you fall into any of these categories and are not sure, comment below and we can help you find out.
Passengers in transit, students among those exempt from Europe travel ban, too.
Another set of travellers able to bypass the latest EU restrictions include passengers in transit
So if you have a flight in Europe connecting to another destination, you can also fly into Europe.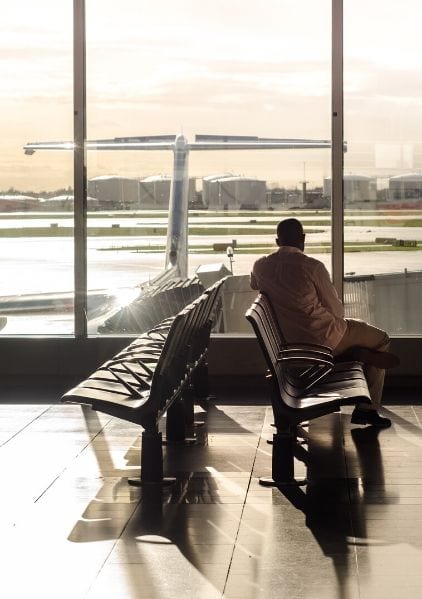 Students also travelling to Europe to attend school are also exempt.
And travelling for "imperative family reasons" also gets you past the ban.
Finally, essential workers are all also permitted to enter Europe and included in that list are: 
healthcare professionals
researchers
diplomats
those working for, or have been invited by an international organisation "whose physical presence is required for the well-functioning of these organizations" 
humanitarian aid workers and
workers whose employment is considered necessary from an economic perspective. 
The list of essential workers is also being interpreted differently by different European Member States.
Denmark for example says residents in banned countries can visit to attend business meetings, and "to perform services or transport goods in".
What About Brazilians, Russians & Americans Living In The EU?
The European Union recommends fellow member countries to not exclude third country nationals resident in Europe, and their family members, from entering Europe. 
The only limitations for travel within the Schengen zone will be those countries that are yet to open internal borders to Europeans. Other than this restriction, you will be able to travel by plane, car or train to one of the "open border" countries. 
Each European country currently has different rules of entry. For example, Denmark is asking for proof of six nights accommodation. 
The European Union has set up a website called Reopen Europe as a resource to navigate your way around different country's rules.
What if I am a Resident Or a Traveler In One Of The Safe List Countries?
The new rules mean an American, Brazillian or Russians  residing permanently in one of the safe countries such as South Korea, Japan or New Zealand would be welcome in the EU, together with immediate family members.
There is some confusion as to whether an American tourist or long-term traveler in those countries will not.
As the American Embassy in Athens for example notes: "You may not travel from the United States to a country on the list to get around the travel restrictions." But we believe this is wrong as countries will be looking at where you previously were for the past 14 days prior to entry.
Americans, Brazillians, Russians, Qataris and Other Third Country Residents Who Are Currently Travelling In The EU Or UK?
The situation for a traveller who is, for example, a resident of the USA,  but is currently travelling in the EU or the UK depends from one country to another. 
This leads to the simple ways for which you can avoid the European travel ban.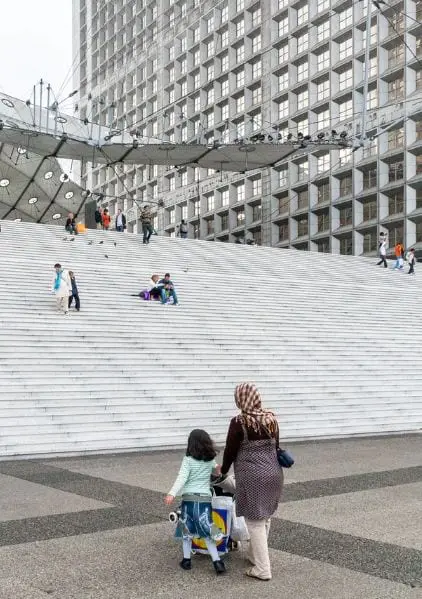 For example, non-residents who have been sheltering, or stuck, in Europe for months during Covid can already travel to some countries including France, Austria, the Netherlands and Spain. And in some instances, can even extend their Schengen Visas.
Each country has different rules. International travellers to Denmark will face immigration control that will be looking for a place of residence, not from where you travel. "So, an American tourist who has been in France or Spain would not be allowed into Denmark, if they cannot show they are residents of that country rather than of the U.S," confirms a spokesperson for Visit Denmark.
Foreign travellers to Spain must fill out a "passenger location card" at the airport and are subject to temperature checks. 
Whereas Malta's entry requirements are based on where you've been in Europe in the past 14 days, instead of your nationality or residency. 
The UK has announced that there is a 14 day quarantine for arrivals. But this has changed with a "safe list"  produced by the UK government on the 3rd July. 
Therefore, flying into France from the UK, is expected to be no quarantine for all travelers. Whereas Greece is not allowing any flights from Britain until mid-July. Hence the reason why the UK Prime Minister's father travelled through Bulgaria. …More of that later.
How Europeans Are Avoiding the EU Travel Ban
It's not just Stanley Johnson that is avoiding the EU travel ban. Russians are using Belarus as a way to travel abroad as international borders are mainly closed as part of efforts to curb the spread of the novel coronavirus.
Russia and Belarus have a customs union and their shared border is relatively porous, making it easy to avoid border guards by taking certain routes. 
Belarus also borders Ukraine and European Union member states Poland, Latvia and Lithuania. 
Unlike Russia, President Alexander Lukashenko has refused to impose a lockdown in Belarus. 
Many car and mini-van drivers are advertising cross-border shuttle services for both Russian and Belarusian citizens despite Russia's formal closure of its borders in March. A 10-12 hour trip from Moscow to the Belarusian capital Minsk, costs 10,000 roubles ($146).
Once Russians reach Belarus, they will then continue their onwards journey to other countries as airlines ain Belarus are flying to various European destinations including Germany and France as well as elsewhere.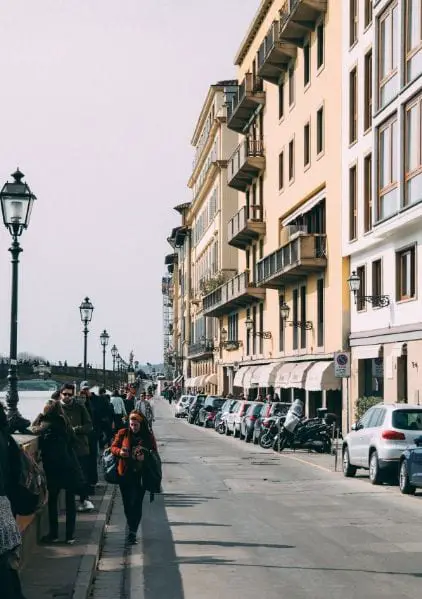 The European travel ban is based on residency not citizenship.
The travel ban covers all 27 EU members except Ireland, and the four countries that are members of Schengen but not the EU: Iceland, Lichtenstein, Norway and Switzerland. While not legally bound, they are supposed to enforce the ongoing restrictions on American, Russian, Brazilian and Qatari and other arrivals.
EU confirmed that Iceland will jeopardise it's membership of the Schengen area when Iceland wanted to open its borders to more countries. The European Union has a draft list of 54 countries and then settled on 15 countries allowed (China is dependant on a reciprocity agreement) to travel into Europe. All other countries face a Europe travel ban.
The UK's unique position: Avoiding the travel ban by going through the UK
59 countries were put on a list of countries that are allowed to enter the UK without the need for quarantine. The US, Brazil, Russia & China (even Portugal) were off that list. That means if you wish to travel to the UK, American, Brazillian and Russian residents will be expected to quarantine for 14 days.
But as the UK and the US share a "Special Relationship" you can expect some changes to occur to that list as things progress in the US. It may mean that travel from specific US states, such as New York, which has managed to get on top of the pandemic, may be able to travel to the UK without quarantine.
It, therefore, means that currently, if you want to travel to Europe and your country is not on the EU travel list, you could consider travelling into Europe via the UK.
You may need to quarantine for 14 days, but then you'll be free to travel across Europe by choosing which countries to travel through.
What about returning to the US after your holidays?
For EU citizens, residents, and their family members in the United States who travel to Europe, you  need to be conscious of the travel restrictions in the United States. 
A ban on travel from Europe to the United States remains in place. 
U.S. citizens and lawful permanent residents (also known as Green Card holders) are exempt (meaning they can enter the United States from Europe), but the exemption does not apply to those who are in the United States on a work or student visa.