Visa Refused: 9 Common Reasons Why Visas Get Rejected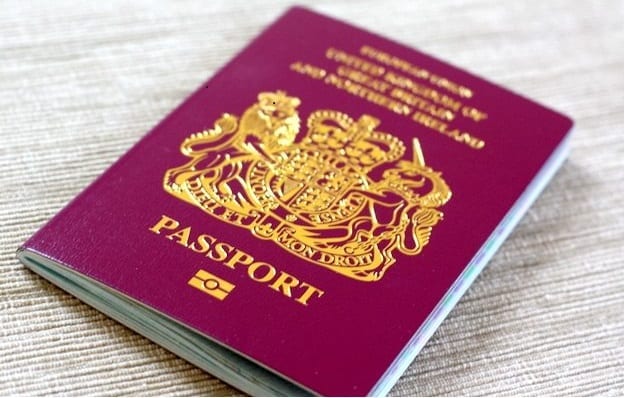 Applying for a visa has never been easy – it's nerve-wracking, you worry about your having your visa denied, you don't know what to expect during the application process and, if you fail to meet the requirements, your visa will be refused.
There are many reasons why visa applications get rejected. We have put together a free download guide on the common reasons for visa refusal but before we delve deeper into the reasons why visas get rejected, let's start with the basics.
What is a travel visa and why is it needed?
A visa is a certificate issued or stamp-marked by the embassy or high commission of a country in a traveller's passport or travelling document to indicate that the applicant has been granted permission to travel to a particular country for a specific period just as stated on the visa. A Schengen visa, for example, allows you to travel to any of the Schengen countries as well as the other non-Schengen countries that allow travellers to enter their countries with a Schengen visa.
Travellers without a valid travel document will be refused entry into a country. And, if the individual enters the country through illegal means and is later discovered, they may be punished and deported. In a worst-case scenario, that individual might get a life ban from entering that country.
However, travellers who meet the requirement of the visa application process will be issued a visa and will be able to enter that country within the validity of that visa.
Unfortunately, visa applications can get denied for many reasons. Check out ways to avoid visa refused decisions.

A major reason why visas get rejected could be due to the condition of your passport. Is this your first time using your passport to travel outside the borders of your home country? Your response to this question determines to a large extent whether or not your visa gets approved.
Someone with a passport that has been stamp-marked by the immigration authorities of another country means that the applicant has been to many different countries or they have acquired visa approval from other countries, indicating that those countries have confidence in them.
To increase your chances of getting your visa stamped, do not make a visa application to a country reputed for rejecting visa applications with an unused passport and avoid applying for a visa for the first to countries with strict visa requirements. You stand little or no chance of getting approval and will have your visa refused.
Unless you are a citizen from one of the preferred country's visitors, it will be difficult to get a visa to a number of countries that are strict on immigration and travellers. These countries include, but are not limited to, the USA and the UK if you are not from a European or North American country. Check out the below for the hardest countries to get a visa… you will be surprised.
If this is your first time travelling, it is better to apply for a country that has a high approval rate so you can break your passport in. It will make applying for a visa application to other countries easier later on.
How can you know if it will be easy to get a visa to a country or not? The answer is that most countries have a list of countries that allow nationals of other countries to enter visa-free, or with only a requirement for pre-registration (like an ESTA, ETA or ETIAS) or a visa on arrival.
So, what is a visa refusal? This means that if your passport gets stamp-marked "visa refused", it discredits your passport for future visa applications. You are denied your visa application and, not only that, but you also lose your visa application fee, which is non-refundable.
Hardest countries to get a visa
Many nations claim to have some of the most powerful passports in the world. This is based on rankings of the number of visa-free countries' scores. The score means citizens of those countries can travel to other countries and be granted entry visa-free, or given a visa on arrival on entry. Some of the top-ranking passports include Singapore, Greece, Germany, Norway, Japan, the United Kingdom, the USA Sweden and more. 
On the other hand, even German, UK, Swedish and some of these other powerful passport citizens are required to submit an application to visit China, Russia and Nigeria, otherwise known as three of the most difficult countries to obtain a visa. Here is a list of the top 9 hardest countries to get a visa: 
North Korea
China
Russia
Saudi Arabia
Bhutan
Pakistan
Nigeria
Turkmenistan
Iran
Related articles:
Reasons Why Visas Get Rejected and How to Avoid a Visa Refusal

Are you concerned about your chances of getting your visa approved? Are you wondering about the reasons that your visa may be rejected? Well, you're not alone.
The visa application process can be overwhelming, even for seasoned travellers. Travellers with a high success rate with their visa applications can still get nervous about their visa being denied.
The truth is that there's no one major reason why visa applications get denied. Approval or denial of applications is based on many different factors. Immigration officers consider a whole bunch of things before deciding whether to approve or not.
One of the reasons for visa policies is to protect the national interest of the country.
Many people travel to a country on a temporary visit and end up staying longer than intended. For others, they become illegal immigrants.
No country is against any foreigner living and working there, but they require travellers to do that legally, with complete paperwork.
One major reason why visas get rejected is from fear of the applicant staying longer than intended. So if you are planning a temporary visit, you need to convince the embassy or high commission that you have no reason for overstaying. Honesty is the key.
The slightest mistakes can be a big hindrance.
Here are some common reasons why visa application gets disapproved:
1. Providing illegitimate documents: a sure route to visa denial

Every foreign visitor must provide detailed information as requested by the country's consular office. The problem arises when applicants can't meet the requirement. In such a case, they try to play smart by providing illegitimate documents.
No matter how much you wish to travel outside the shores of your country, you should not submit forged documents with your application. Some of the documents travellers forge include bank statements, payslips, and a Certificate of Employment.
Even if you have the opportunity, don't do it. In most cases, these applications don't pull through. Instead, they end up in the trash can with a visa rejected.
Forged documents are a reflection of your personality. It shows that you're willing to do anything to enter their country. The officers in charge will be convinced that you are not above doing unlawful things if you are eventually granted access into their country.
Keep in mind that embassies verify these documents. For instance, some embassies will probe further to confirm the validity of your bank statement while others will go as far as contacting your place of work to confirm the details provided in your Certificate of Employment.
If you can't meet specific requirements, don't provide forged documents. Instead, find an alternative solution as it is a sure way to get your visa refused.
If you don't have a bank certificate, a guarantor can come in handy in this case. However, your guarantor must be a close family member. Some embassies allow for this. In this case, your guarantor will provide all the required documents. But keep in mind that not all embassies will accept this and not all visa application types accept sponsorship or guarantees. Others will request for your bank statements, whether or not your trip is sponsored.
Medical or travel insurance can also be a factor, especially when it comes to Schengen visas. You need to make sure that you purchase the correct type and that your insurance is valid for the whole Schengen area for it to be valid.
To increase your chance of getting your passport stamp-marked "visa approved" (instead of visa rejected), provide a genuine set of documents. If you can't find a genuine way around it, then it's best to leave the process for now. You can do that as soon as you have a complete set of documents.
However, providing complete information doesn't mean your application will get approved. They will be properly scrutinized for any error before endorsing it.
2. Applying for the wrong visa
Depending on the visa type you're applying for, the requirements may differ. It is important that you apply for the right visa type.
If you're travelling for leisure, a tourist visa is the best option. Are you planning a business trip? Apply for a business visa. If you're visiting for business, do not apply for a tourist visa and vice versa. Applying for the right type of visa is essential in having your application approved.
More importantly, do not try to apply for a visa beyond your means. Being over-ambitious can result in visa application denial. Most embassies will compare your bank accounts to how long you intend to stay. If you don't have the financial capacity for a 90-day stay, apply for 60 days or lesser instead. Your bank statement usually determines how long you can stay in a country comfortably and within your means.
First-time travellers don't usually get an application for extended stays approved. Applying for a longer stay particularly as a first time visitor brings about suspicion. What are your reasons for staying that long? Are you financially buoyant for such a trip? What about your job in your home country? Your chance of getting your application endorsed is limited. Consider these questions carefully to avoid a visa rejected decision.
3. Purpose of travel

What's your purpose for travel? This is a common question asked during the interview process. More so, it's in every application form so you can't escape it.
Are you travelling for leisure? Are you travelling for a business meeting, conference or event? Do you want to meet with a client? Will you be visiting loved ones?
Your motive for visiting the country must be clear and justified.
Honesty is the key here as the consular office will ask for proof. If you're travelling for leisure, you will be asked to submit your planned itinerary. Others will request details about your accommodation, flight tickets, and tour booking. If they find anything shady in your itinerary, your application might end up in the trash bin and your visa refused.
For those visiting relatives, the consular office will request you to submit an invitation letter alongside other documents. Other embassies will demand proof of relationships.
If visiting an immediate family member, your birth certificate can be your saving grace. If visiting someone you don't have family ties with, the process can get trickier. A picture together or video conversation can do the trick in this regard. If you have a genuine reason for visiting, be it for a family gathering, or a wedding ceremony, clearly state it and show proof that the event will take place like a wedding or a birthday invitation, etc.
4. Insufficient explanation for the circumstances of planned stay
Note that most embassies have concerns that you may want to stay longer than planned. This is why you need to provide sufficient proof that shows you have every reason to return to your home country even before your visa expires. This is sometimes known as "proof of rootedness."
This "proof of rootedness" shows that you have strong ties with your home country and you have plans of returning. So what does the root of rootedness entails?
Your job description, monthly enumeration, and tenure are some of the things the embassy will look at. If you have a good record with the company and have been a loyal, long-serving employee of the organization, then your application stands a chance of getting approved. This is one of the reasons why they request applicants to include these details in their Certificate of Employment. Also, many applicants who are either unemployed or have a record of moving from one job to the other are top on the list when it comes to a number of rejected visa applications. The reason being that the consul will suspect that you are travelling for employment purpose, hence you have no intention of returning.
If you're a business owner, regardless of size, it's a good sign. You can provide copies of business registration documents. In some cases, you might be asked to attach financial reports alongside the documents.
Do you have personal property, a lot or a car? If so, you can submit a copy of the title or deed of sale
5. Unable to prove your employment status
Despite the fact that you have a solid bank statement, if you can't prove your employment status, then your visa application will be denied. If you own a small business, provide copies of business registration documents.
No embassy will take your word for it without showing solid proof that you're gainfully employed, or you run and manage a business of your own. If there are documents beyond your reach, look for alternatives in order to avoid a visa refusal.
6. Questionable financial records, a sure route to get a visa rejected

Another reason why your visa is most likely to get disapproved is because of questionable financial records. As an applicant, you need to prove that you have the financial wherewithal to support your trip. This will include your income and bank statements.
So the question is, what's the minimum amount you must have in your bank account? Well, it varies and depends on the country you plan to visit.
How much you have in your bank account should cater for your stay. Don't apply for a 60-day visa, if you don't have sufficient funds that will cover the cost of flight, hotels and daily travel needs for such period.
The latest trend now is that some applicants and illegal recruiters try to find their way around the system by depositing more than the required amount in their account for the application.
If these applicants eventually get successful, they withdraw the funds immediately. For this reason, most embassies request for your bank statement for the past six months. It should show a steady cash flow. If your account indicates otherwise, like depositing a large amount at once, that's a bad sign, and depending on your type of visa application, may lead to a visa rejection.
7. You're considered enemy of the state
If the visa official suspects your reasons for visiting the country is not genuine or perhaps you have been involved in some fraudulent activities in the past, that could raise a red flag. Keep in mind that your fingerprints are taken during the application process, so they have access to your files and records. Being an enemy of the state you are applying to is a high route to getting your visa denial. Having a crime-free history is a plus.
8. Lack of confidence during the interview
During the application process, most embassies will request applicants to visit their office physically for an interview. The reason for the interview is to support further your reasons for visiting their country. It is considered as a reason for you to have your visa denied.
You have to be fully prepared. Show no sign of anxiety or nervousness during the interview. Think of it as a job interview and respond to any question confidently. More importantly, dress smartly. This will boost your confidence level.
9. Weak travel history – reason for visa refused

There's only a slight difference between applying for a job and applying for a travel document. Just like job applications where you have to submit a resume detailing your work experience and why you're qualified for the job, your stamps and visas on your passport is the equivalent of a resume for visa applications.
Good travel history gives you an edge. It's an indication that the Official can trust you. Having your passport stamped is not a guarantee that your visa will be approved. Likewise, a previously unused passport does not necessarily mean your application will be refused as well, although good travel history will likely increase your chance, which is why many travel experts will recommend travelling to visa-free countries to build a good travel history. If you have a reputation for breaking visa restrictions, embassies may find it hard to trust you.
How to Appeal Visa Refusal
There are many reasons for visa refusals. One thing to know is that if your visa gets denied, the application fee is non-refundable. If your application for a permit to stay or enter a country is refused, the applicant will get a notification stating the reasons for refusal.
Fortunately, applicants have the right to appeal visa refusals by providing additional information and supporting documents that clearly show their eligibility for the visa.
Applicants can object to the decision for visa refusal in writing. In order to appeal, you have a period of 2 months from the notification of the negative decision.
Before writing a letter, read through the reasons for the refusal once again. This way, you can lodge an objection accordingly.
What factors determine if your objection for visa refusal is successful?
There are many factors that can determine whether your objection will be successful or not. These include:
Whether the applicant has travelled to the country before and how long they stayed. If they overstayed, did they have an approval to do so?
If the applicant is legally married and if they have kids.
The applicant's employment stats –  are they employed or unemployed? If they are employed, how much do they earn annually?
Visa Refusal Appeal Outcomes
If your objection is successful, your visa will be approved. Afterwards, you will be asked to report physically at the embassy at an appointed date for a personal review. Some of the documents to bring with you include:
A valid travel document
Travel insurance
A copy of the objection letter, and other information as requested by the embassy
The decision on the appeal may be subject to judicial review. So if your visa has been rejected recently, lodge an appeal as soon as possible. If you want to get your visa through an appeal that suits your situation, get help from professionals.
If your appeal is rejected, you will have the option to make your application again. You should check when you will be allowed to reapply as the time frame will be different depending on which country of visa type you are applying for. For example, you can reapply for a refused US visa application after 3 business days while there is no wait time for a refused Schengen visa application. Just remember to make the necessary changes to make your application stronger so that you have a better chance of getting your application accepted.
If you are in need of reliable, highly efficient service, IaM (Immigration and Migration) is definitely the company that can accompany you throughout the process. We comprise a highly qualified and dedicated team, wholly committed to providing top-notch visa service to individuals and commercial applicants.
IaM can help you secure the necessary documentation to facilitate your trip to your travel destination of choice. Clients get the consideration and attention they deserve in order to avoid your visa denied decision. Book your consultation appointment with us now to know your options.
Book your consultation