Fun Things to Do in London this Halloween 2018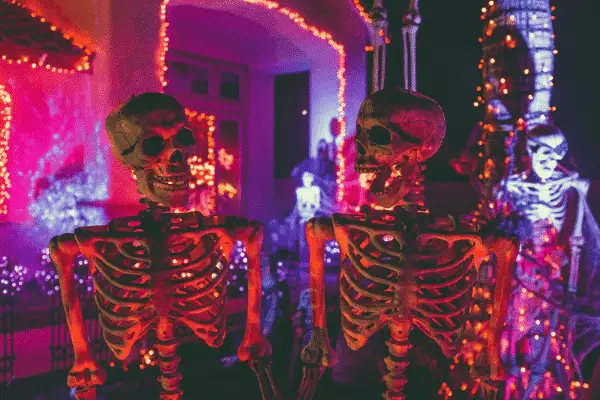 For a city like London, who has survived the wrath of mad monarchs for centuries, an epidemic of plague and the Great Fire of London, horror has become a part of this beautiful city. To add to this feel of horror, Halloween and London go hand in hand. If you think you have turned too old for trick or treat, here is the list of fun things to do in London this Halloween 2018. Also, if you happen to be a horror fanatic, a few of these places can be visited at any time of the year, even if it not Halloween.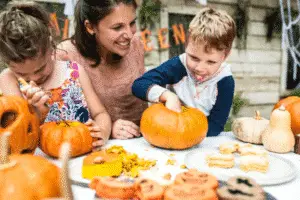 Pumpkin Decorating Workshop:
Pumpkin represents Halloween and the art of decorating a pumpkin is important to make your festival extra bright. Completely immerse yourself in the Halloween spirit and carve your own pumpkin, learning the best way to do so from the pros. The cost of the class includes a pumpkin each, which you can take home at the end and show off to all the trick and treaters, as well as the monsters.
Venue: Horniman Museum
This place is located on 100 London Road, London, SE23 3PQ and the price of the workshop is £7.
A Buffy The Vampire Halloween:
Have a go at sketching Spike's chiseled jawline with the drawing maestros at Art Macabre, watch screenings of iconic episodes 'Hush' and 'Once More with Feeling', sip on some delicious Sunnydale cocktail specials, and dance the night away to some old-school '90s tunes where the vampires might join you too. A Buffy the Vampire Slayer '90s party is coming to town for Halloween. A Buffy the Vampire Slayer '90s party is coming to town for Halloween.
Tickets: Club night 8pm to 3am, £5. Life Drawing Class, 4pm to 6pm, £15. Screening, 6pm to 8pm, Free.
Bruce Castle Museum:
On bleak winter nights in November, you might catch the ghostly silhouette of Lady Constantia Lucy staring out the window. Lady Lucy killed herself by leaping off the balcony of the castle in the seventeenth century, taking her child with her. They say 'great mystery' surrounds the Lady's death, but the fact that her husband kept her under lock and key in a tiny room might have something to do with it. As well as an unhappy spectre, the castle is home to a mini museum, where you can see archive photos and documents on Haringey history.
Address: Lordship Lane, Tottenham, London, N17 8NU.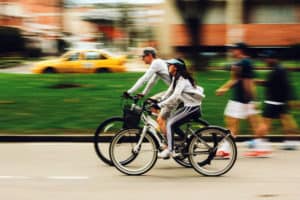 Pedal Powered Horror: 28 Days Later
Things are getting a bit meta down at Courage Yard this Halloween with Electric Pedals firing up a screening of Danny Boyle's cult classic 28 Days Later. Viewers are encouraged to hop on one of the 12 bikes and use their pedalling to power the cinema throughout the screening, which follows bicycle courier Jim (Cillian Murphy) as he wakes up from a coma in a post-apocalyptic London.
Venue: Courage Yard
Address: Shad Thames, London, SE1 2NJ.
Date: 31st October, 6 PM onwards.
The Ten Bells:
This longstanding Commercial Street pub remains a popular Spitalfields haunt. It's an attractive stripped-back boozer with a party feel – expect live music, plus quiz nights. The pub's original tiling is still in place and is beautiful. Craft beer is a strong suit here, with drops including Camden Hells and Camden Pale Ale. Food features too, with Scotch eggs, bar snacks and Italian small plates in the upstairs bar.
The Ten Bell Says, "Smack-bang in the middle of Spitalfields lies the institution that is The Ten Bells. Expect all walks of life in this bustling boozer at any time of the day or night. Beyond the listed tile work and villainous history lies a solid and well-respected pub with an excellent range of quality beers, proper wines and a well curated spirits menu with a healthy selection of gin. If you can find the back staircase, wind your way up to our candle lit upstairs bar and cosy down in our Wild Turkey lodge whilst indulging in seasonal cocktails. If you're a quizzer book your table for our weekly Tuesday night quiz. Planning a party, get in touch to discover our beautiful event spaces!"
Address: 84 Commercial Street, London, E1 6LY.
Opening Hours: Sun-Wed 12pm-12am, Thu-Sat 12pm-1am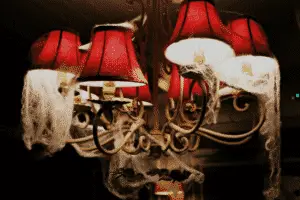 Hogwarts After Dark: Warner Bros. Studio Tour London
Experience a potter lifestyle by spending your Halloween at Hogwarts. After drinking smoking dry ice cocktails and chowing down on a Halloween feast in a Great Hall with pumpkins adorning the ceiling, you can enjoy dessert in the Forbidden Forest surrounded by magical creatures. The absolute (spooky) dream.
This event is happening from 26th October to 28th of October and the prices of tickets are £240 per head.
Address: Studio Tour Drive, Leavesden, London, WD25 7LR.
Dennis Servers' House:
Dennis Severs' House at 18 Folgate Street, Spitalfields is more than just a time capsule. It is both a breath-taking and an intimate portrait of the lives of a family of Huguenot silk-weavers from 1724 to the dawn of the 20th Century. As you follow their fortunes through the generations, the sights, smells and sounds of the house take you into their lives. It was Dennis Severs' intention that as you enter his house it is as if you have passed through the surface of a painting, exploring with your senses and imagination a meticulously crafted 18th Century world.
The tour is in absolute silence. It's best not to disturb the 18th century family that might still be living there.
Potent Potions:
With garlic in absolutely everything, restaurant Garlic and Shots is the only venue in London guaranteed to be 100% vampire free! Are you brave enough to try one of its famous bloodshot (a heady mix of vodka, tomato, garlic, chilli and spice)? If you're feeling shaken, seek sanctuary at Pix Confessional and sample delectably potent cocktails, served through a hatch in the wall, in the hidden foundations of an ancient church.
Explore the Underground caves:
In the years following WW2, a prize was offered to anyone who was brave enough to spend a night in the caves. They stopped the challenge in 1985, when a man named Dave Duker dislocated his shoulder in the middle of the night. When they asked him what had happened, he couldn't remember anything at all…
You can visit the Chislehurst Caves on a guided tour. If you could, would you stay there overnight?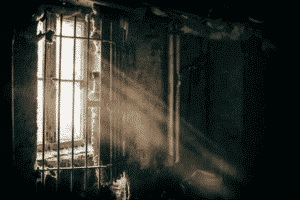 Visit an Ancient Prison:
The Tower of London is an 11th century fortress which is an absolute must see. Think Tudors, torture and public executions. In fact, the Tower of London was used as a jail until the 1950's, and some say that there are still prisoners trapped within its walls.
London used to be a bit of a criminal's playground. If you've read anything by Charles Dickens, you might know what we mean. So, what did they do with these law-breakers? They threw them into The Clink, of course! Once upon a time, this small jail was one of the World's most notorious prisons. In fact, it might just be the oldest in England. The Clink has been recreated to look just like it did before. You can visit, but it might be a little more gimmicky than creepy.
American Halloween Party:
Let's face it, the Americans do Halloween the best, so if you can't beat them, join them. A group of Texas graduates living in London has put this party together at The Bolton in Earl's Court. Start thinking about your costume now, because half done, won't cut it here. The prices range between £10-£15 if you book ahead. The event will chill you up on 27th October.
Keats' Birthday:
Head to Keats' House to take part in activities inspired by Mary Shelley's 'Frankenstein', at a special late-night opening of the museum on John Keats's birthday. Listen to readings from the novel (as part of the international 'Frankenreads'events programme), join a Gothic tour, and have a go at using ink and quill pens to begin your own masterpiece. The price of this happening event is £15. Book ahead, 31 October.
Moonwalking Dead:
Club de Fromage, London's cheesiest night out, is hosting two Halloween nights this year, one Moonwalking Dead themed and the other a Highway to Hell homage. Both will have plenty of pop and indie disco music, themed cocktails, spooky decorations and costume competitions.
The ticket price is £11.80. Book ahead 27 October and 3 November.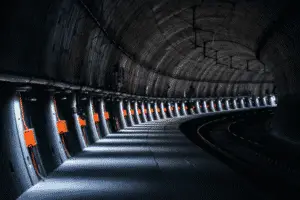 Subterranean Scares:
You must have heard of the abandoned underground railway stations that are ready to haunt you all the time. Frozen, waiting for trains that will never arrive: London's abandoned underground railway stations offer an eerie glimpse into London's past. The surrounds of Aldwych underground station have featured in films V for Vendetta, 28 Weeks Later and more recently in an episode of BBC's Sherlock. Tours are rare so keep your eyes peeled.
Things to do for children in this Halloween:
Ascarium At the Aquarium
:
A Sea Witch is on the loose at the London Aquarium this Halloween, which has rebranded itself the Ascarium for the duration. Kids can get involved in helping the witch find the magical ingredients for her spell as they move around the aquarium. Included in admission, booking recommended, 20-31 October.
Halloween Sleepover:
7-11-year olds and their families are invited to spend the night in Museum of London Docklands's Night Owls Halloween Sleepover. There are spooky crimes to solve, and stories of terrifying crimes in Victorian London. The price is £60. Book ahead, 26 October.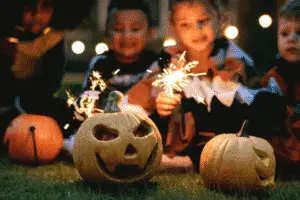 Kids' Party
:
Burgh House and Hampstead Museum host a party for young Londoners (8 and under), with spooky storytelling and creepy craft activities. There's also a costume competition, so get thinking about your outfit. The price for the same is £10. Book ahead, 26 October.
Family Rave:
Family party whizzes Big Fish Little Fish bring their unique brand of fun to Hangar in London Fields. Think dance floor with bubbles, balloons and confetti cannons — sounds more fun than a lot of adult parties we've been to. The price is £10/£7. Book ahead, 28 October.
Summarizing your Halloween tour for this year-
Frightening London Attractions:
Discover the unnerving history of 19th-century surgery at the Old Operating Theatre.
Descend into the horrifyingly haunted London Bridge Experience and London Tombs.
Get up close to some of the world's most feared animals in London this Halloween, with In with the Spiders at ZSL London Zoo, and Snorkelling with Sharks at SEA LIFE London Aquarium.
Explore the London Dungeon, where London's horrible history and terrifying characters come vividly to life.
Run for your life through the Covenant spaceship in Madame Tussaud's Alien: Escape experience.
Go on a mind-derailing journey through fear with Derren Brown's Ghost Train at Thorpe Park.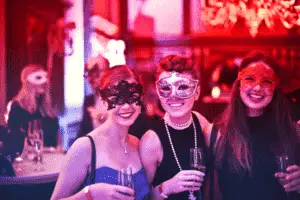 Halloween parties and nights out in London:
Mingle with ghosts and witches at one of many Halloween parties in London's top nightclubs and bars.
Sip on a wicked cocktail deep inside the foundations of an ancient church at the Pix Confessional Cocktail Club.
Pick up a spooky costume for your Halloween night out at one of London's fancy dress shops.
Scary London tours and Halloween ghost hunts:
Go on an unnerving ghost hunt in London with Haunted Happenings or Fright Nights London.
Discover the dark secrets and gory history of London with The Ghost Bus Tours or a Tales of Plague guided walk.
Retrace the infamous murderer's footsteps with Jack the Ripper Ghost Walks and see his story come to life with The Jack the Ripper Tour with Ripper-Vision.
London has more things to offer to make your Halloween experience extravagant. You won't be disappointed after visiting these amazing places and do the fun activities Halloween calls for. So, get ready to celebrate your Halloween in the most epic way with an experience that will last forever. And this includes both children and adult, so you have enough places to visit with your family too.
It's time to ask 'Trick or Treat' and celebrate Halloween in London style.