Schengen Visa Types – All You Should Know When Applying for a Schengen Visa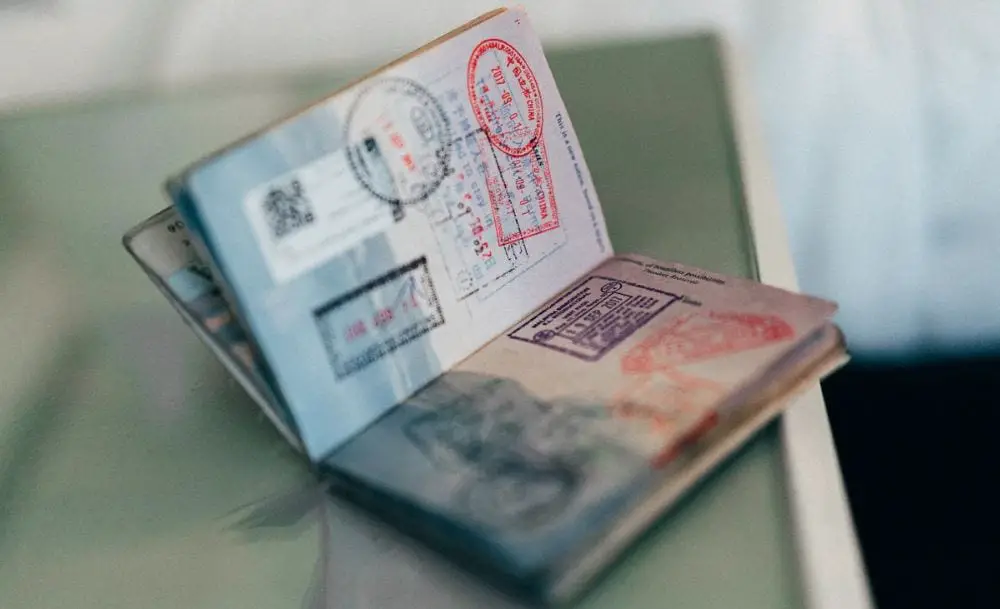 A visa policy is a set of requirements that countries are applying for the entry of foreign nationals into their territories. In countries where this policy exists, visitors need to have a visa – a mandatory travel document that will allow you to cross borders and enter the desired territory.
If you want to visit Europe, this rule applies to the countries who are members of the Schengen zone. Currently, several Schengen visa types are valid throughout the Schengen area. They are all endowed with equal strength, although they differ in type, validity, purpose and duration. The visa sticker that will be affixed in your passport will therefore be different.
What is a visa and why is it needed?
A visa is a permit for entry, stay or transit of a foreign national in the territory of the issuing country. The visa policy is well-established in many countries to prevent illegal immigration and reduce security risks. Each visa has a validity period that is binding on the holder of this document.
A Schengen visa is a sticker that is affixed to a passport, travel document or other valid documents that gives its holder the right to cross the border. Information on the visa sticker is provided in three languages: English, French, and German. Holders of Schengen visas may enter the territory of these countries, move without interruption and leave it after the visa expires. The visa is issued at the consulate of one of the countries for the period specified by the rules laid down in the EU Visa Code.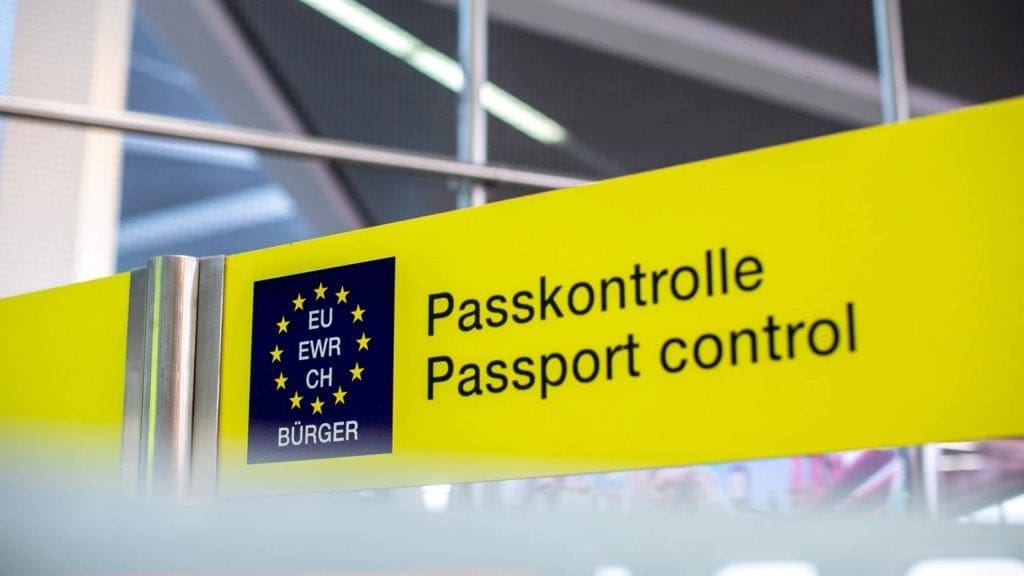 Visa policy for the Schengen zone
A Schengen visa was named after the Schengen zone, which was created by the signing of the Schengen Agreement on June 14, 1985. The agreement was signed next to the town of Schengen in Luxembourg. Its content provides information for the free movement of citizens of the Schengen states in all signatory states without the need to produce documents at internal borders. This freedom can also be enjoyed by those who wish to visit the countries signatories to the Schengen Agreement.
The fact that you hold a Schengen visa does not mean that the right of entry will be granted automatically. Entry will only be allowed if the conditions set out in the Schengen Agreement are fulfilled, i.e. when confirming the purpose and conditions of the trip and the availability of sufficient funds. At the same time, foreign nationals who would like to visit the Schengen zone are subject to checks on entry and exit because there is no border control at the internal borders of the Schengen member state countries. Internal borders have been eliminated in accordance with The European Border and Coast Guard Agency norms aimed at strengthening the external borders joining third countries.
Also, if you have a Schengen visa (Uniform Schengen Visa), you can enter the Schengen State and stay there for a limited period of time (a maximum of 90 days), but it is not a ticket for a permanent stay or work in any of the countries in this zone.
For which European countries are Schengen visas required?
Schengen visas are often equated with the ability to travel to all European countries, but this is not the case. Not all European countries have signed the Schengen Agreement and abolished passport control when crossing their borders. This means that the validity of such an entry visa does not apply to them.
If you have a Schengen visa, you will be able to visit a total of 26 participating countries:
Czech Republic; Switzerland; Greece; Belgium; Sweden; Austria; Italy; Hungary; Estonia; Portugal; Germany; Denmark; Poland; France; Norway; Iceland; Slovakia; Spain; Slovenia; Latvia; Lithuania; Finland; Liechtenstein; Malta; Netherlands; Luxembourg.
Schengen visa requirements are primarily based on citizenship and/or residency. The Schengen Agreement categorises the countries of the world (which are not part of the Schengen zone) into three groups:
• Countries whose nationals must have a Schengen visa to enter any Schengen country (Azerbaijan, Ethiopia, China, Egypt…)
• Countries whose nationals must also have a Schengen Transit visa (Iraq, Iran Sri Lanka, Ethiopia…)
• Non-Schengen countries traveling through Schengen countries (Serbia, Bosnia and Herzegovina, Mexico, Chile, Colombia…)
Schengen visa types – validity and duration of stay
From a legal point of view, there are 4 categories of Schengen visas:
• Category A – airport transit visa, must be obtained if you plan to fly in the Schengen countries and does not permit you to pass the international airport zone
• Category B – transit visa, entitles you to enter multiple Schengen countries on the way to a non-Schengen country in a period of 5 days. This has been abolished as of 5th April 2010 by the EU
• Category C – also known as a short-term visa, it is issued for one or more entries into Europe for no more than 90 days of stay. This category has several sub-types:
C1 – entitles to stay in the Schengen area up to 90 days in any half-year and is valid for one year
C2 – entitles to stay in the Schengen area up to 90 days in any half-year and is valid for two years
C3 – entitles to stay in the Schengen area up to 90 days in any half-year and is valid for three year
C5 – entitles to stay in the Schengen area up to 90 days in any half-year and is valid for five year
• Category D is a type of national long-term visa that will comply with the laws of the issuing country.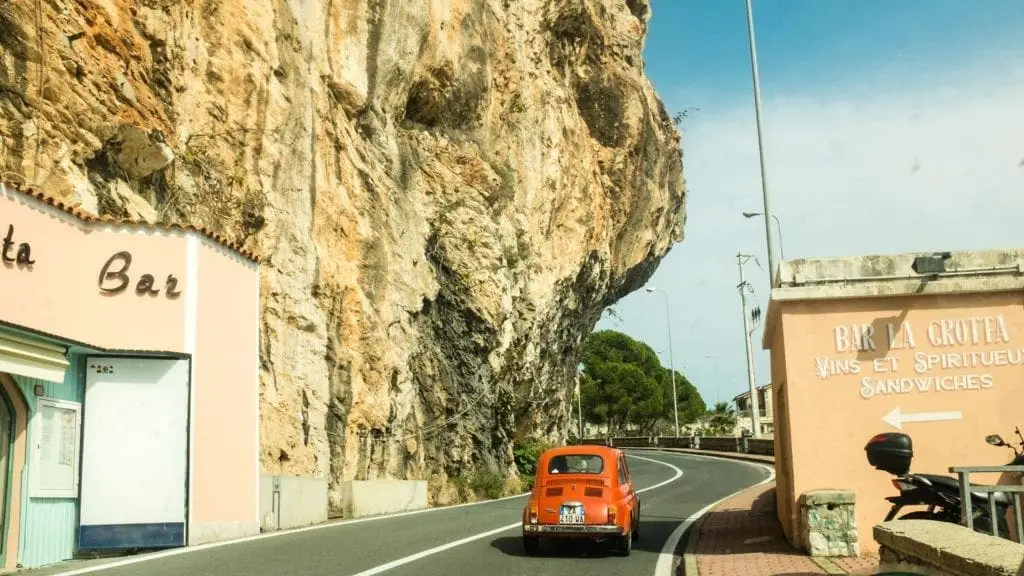 Short term Schengen visa
A short-term visa (category C visa) is one of the most common types of Schengen visas. It entitles one, double or multiple entry into the territory subject to visa requirements for a period not exceeding three months (90 days) within six months from the date of first entry into the Schengen area. Its validity shall not exceed five years.
Schengen visa types of short-term visas are:
single-entry visa
double-entry visa
multiple-entry visa.
Single-entry visa
A single-entry visa entitles you to a continuous stay in the territory of the countries, which does not exceed the number of days specified in the visa, during the period of validity of the visa. It is granted for a fixed period of time so that the applicant achieves one purpose. For example, for a period of study in any educational institution with a subsequent return to their homeland. You will recognise it as it has label "1" written next to the category "Number of entries" on a visa sticker.
A single-entry visa is also used for tourist and business trips or for private visits. For example, visits by relatives, friends, and acquaintances, as outlined in EU visa standards. The maximum period for which a visa can be issued is 90 days.
Double-entry visa
A double-entry visa shall entitle you to double entry into the territory of the Schengen countries during the period of validity of the visa, for a total number of days not exceeding that stated in the visa. The maximum total number of days for which a visa can be issued is 90 days. You will recognise it as it has label "2" written next to the category "Number of entries" on a visa sticker.
Multiple-entry visa
Multiple entry visas are Schengen visa types that entitle to multiple entries into the territory of one or more Schengen Member States, provided that the total stay does not exceed 90 days within six months of the date of first entry. The duration of the stay may be continuous or may include several separate periods during the visa period. Multiple entry visas are valid for six months to five years (for citizens who have provided sufficient guarantees). If you see the label "MULT" written next to the category "Number of entries" on a visa sticker, then this visa type is issued.
Other short-stay Schengen visa types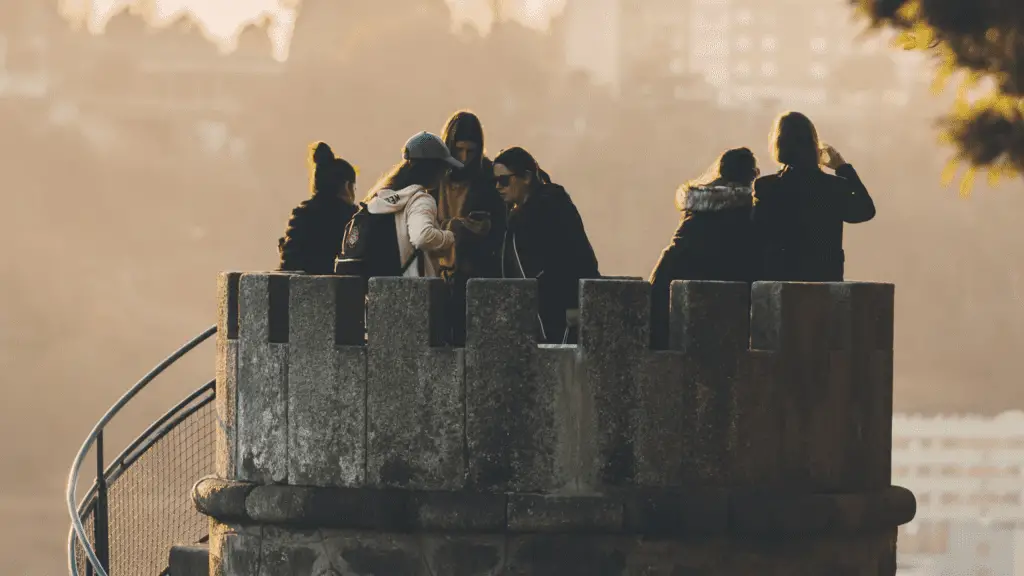 Group Visa
In certain cases, when more people are traveling this can be a good solution. A group visa is a type of visa that is not issued to individuals but as a separate document valid for multiple members of one group. A certain number of group members is one of the prerequisites for obtaining this visa. Such a document obliges the entire group, which is valid to enter the country at the same time or to leave its territory at the same time. Have in mind that each country issues visas according to its own visa policy.
Limited territorial validity visa (LTV)
Limited territorial validity visa is a short-term document that gives the visa holder the right to visit only one country, the one whose Embassy has issued it. The person who holds it is invalid for other Schengen countries' visits.
Long term Schengen visa
A national visa is a long-term visa (category D), one of the Schengen visa types issued to those who need a longer stay in a Schengen Member State, for example for work, professional involvement (athlete, researcher, lecturer…) or study. It can be approved for one entry, where after the work is completed, the person who has it will return to its country or for multiple entries, where the one who has it will be able to leave the country and come back an unlimited number of times (and in addition be able to enter other countries where a Schengen visa is required).
In order to obtain this visa type, you need to meet certain criteria and submit documents stating why you need a longer stay in a Schengen zone country.
Schengen visa expiration date
The question that visitors usually have is how to determine the expiration date of the visa. The expiration date is determined by the visa category and it depends on the purpose of the travel to Schengen country. As regards the short-term Schengen single entry visa, the EU VC provides for a stay of 3 to 30 days in any Schengen country. For example, a transit visa allows you to stay at one of the countries' airports for 48 hours. If the visa holder leaves the host country before expiry, he or she will lose the right to return. Other Schengen visa types allow staying of 90 days during the 180 days period. Holders of a National visa can stay in the country for up to 5 years.
Each visa sticker also has validity information (label "Until"), which can help you to understand until when your visa is valid, but in order to get the correct answer, the best would be to contact our consultant and depending on your question make a free appointment.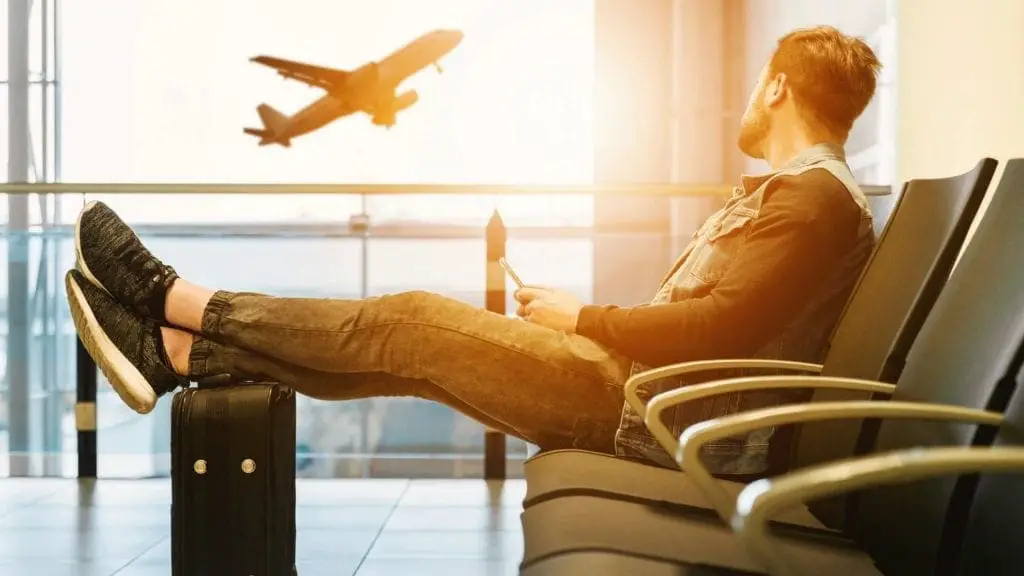 Selecting the right type of Schengen visa
In order to apply for the Schengen visa, you will be asked to fill the application form. As a part of this form, you must select a purpose for your trip. Unlike the codes for validity and duration of your visa, these categories are for helping people and the Consulates to understand available categories you can select when they fill the application, based on the purpose of your travel. Depending on the reason you are applying to enter the Schengen territory, there are several available purposes among which selection can be made:
• Airport – this purpose is used when you fly to the destination country and grant movement rights within the airport.
• Transit – it allows travel through the territory of a country and staying there for no more than 5 days. Travelers from all countries are required to inquire about the visa policy of the country they are traveling to, as well as the visa policy of the countries they travel through. In most transit countries, the rule is that passengers who do not leave the transit zone at the airport do not need a special visa. Those travelers who have a lot of time until the next flight usually want to take a break and visit the city, so in this case, a visa is necessary because the traveler passes through passport and customs and must have complete valid documentation.
• Tourism – available for a short tourist trip to a Schengen country, with the possibility of one, two or more entries into the country within the period for which the visa was issued. It is also possible to stay continuously in the country that issued the travel visa, which in most cases cannot exceed 90 days.
• Visiting family or friends – this purpose is selected when family and friends of the person who is living in one of the Schengen countries apply for a visa, when they wish to visit them. There are some special requirements that a person who is requesting this Schengen visa type should fulfill in order to be able to get it (invitation letter, address, personal information of the person, etc.)
• Business Visa – this purpose is used for one of the Schengen visa types issued for a longer stay in a foreign country in order to create conditions for working there. It is mostly issued in a period of over 90 days without interruption, but no more than 180 days per calendar year. Of course, if you wish to obtain this type of Schengen visa, it is very important to check all details for the country whose visa you would like to obtain.
• Official visit – this purpose is mainly selected and required for business visitors, following an official invitation to participate in a specific event held in the country, member of the Schengen zone. The invitation can be made for a meeting, exchange program, events created by governmental organizations, etc.
• Medical reasons – when selecting this purpose, you are applying for a type of Schengen visa that allows you to enter any Schengen member country for the purpose of receiving medical treatments. The person who is requesting this visa should also provide documents confirming the applicant's need for health treatment.
• Studying – the purpose of this visa is to allow entry and stay in any of the Schengen countries under the purpose of studying. This visa is required for pupils and students who wish to visit or attend any program at the university, including courses, language school programs, exams or other educational programs created for this specific group.
• A cultural, sports or film crew – nationalities from the countries outside of the Schengen zone will require this purpose filled in order to be able to participate in events related to culture, sport or film making.
Information on the visa sticker
A visa has several important parameters that you can find on a visa sticker in your travel document and we will describe the most important:
start date – this is the date from which you can enter the Schengen zone territory and it is written next to the label "From" on a visa sticker
countries that you can visit – label "Valid for" gives you the information which countries you can visit. It can be one country or you can enter to all Schengen zone countries.
length of stay – next to label "Duration of stay" you can check how many days you can stay in Schengen zone
expiration date – date until the visa is valid
number of visits allowed – written next to the label "Duration of stay", it can either have number 1 (single entry) number 2 (double entry) or MULT (multiple visits)
That's why it is very important to know all these details before you plan your visit to the Schengen country in order to select the correct Schengen visa type.

Schengen visa validity and the 90-80 rule
One of the most requested Schengen visa types – a short-term C visa issued by one of the countries participating in the Schengen Agreement allows you to stay in the Schengen area 90 days out of 180 days. In an ideal case scenario, a person holding a Schengen visa is entitled to stay there for 3 months in each half year.
People often get confused with the way these days are calculated, especially those who don't want to stay 3 months in a row, but to divide their stay in several shorter periods.
The 90-180 period is calculated from the day when a foreign national enters the desired Schengen country. So, every time you want to enter the country, you need to calculate backwards and check how long you have stayed in the Schengen zone the past 180 days. If this number exceeds 90 days, you won't be able to enter the country again. There are calculators you can find online where you can check how many days you can stay, but you can also contact us, and we will help you to determine the correct number.
What if I need to stay more than 90 days in the Schengen country?
A stay without a visa for more than 90 days is illegal and can result in a permanent ban on entry into the Schengen countries. Only with appropriate Schengen visa types, like long-term visas, residence or work permit is it possible to stay permanently in one of the Schengen countries. So, if you wish to stay in the Schengen countries for more than 90 days for a period of 6 months, please contact the embassy or consular of the country where you wish to stay for information on extended stay options. There are several acceptable reasons to extend your short-term visa, under which the extension may be granted.

How to get a Schengen visa
The process of obtaining travel in EU countries is generally standardized. The main requirement is to submit an application form and to have with you the necessary documents required to enter a particular country. Once submitted, the applicant is required to pay the consular fee determined. If you do not have time to do it yourself, you can entrust the care to our consultants, who will guide you to the whole process.

Frequently asked questions
Latest posts by Ivana Simic
(see all)