How to Complete the Schengen Visa Application Form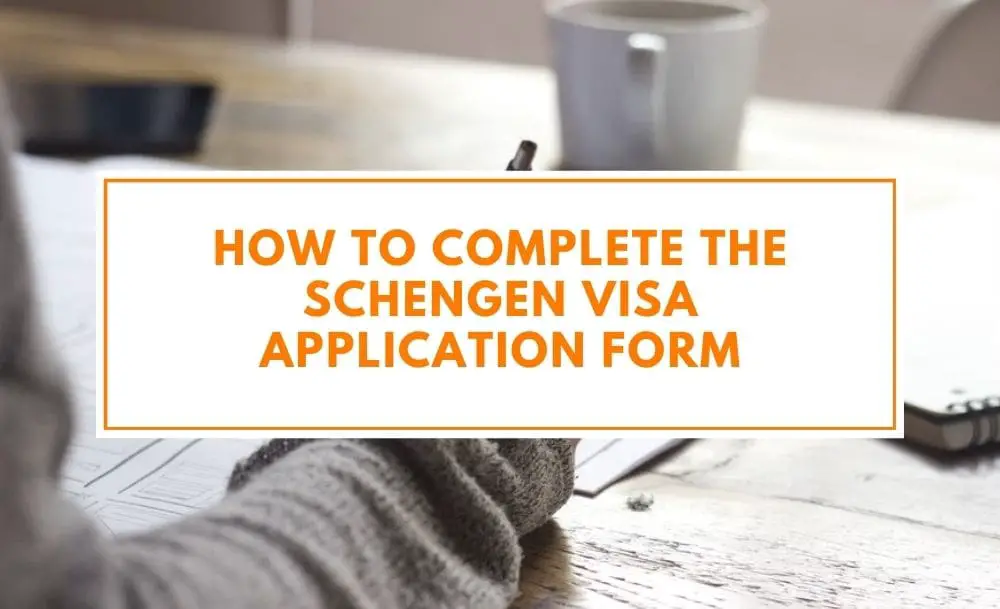 A detailed guide to complete your visa application to Europe
What is a Schengen Visa?
The Schengen visa regime is based on the idea of Europe as a unified, borderless body. Schengen refers to more than just a jurisdictional boundary. There is no specific Schengen country; instead, it is a seamless region that represents the diversity of Europe.
☛ Thanks to your Schengen Visa, you will be able to travel to 26 countries inside the Schengen Zone, but also 18 non-Schengen countries, depending on your nationality!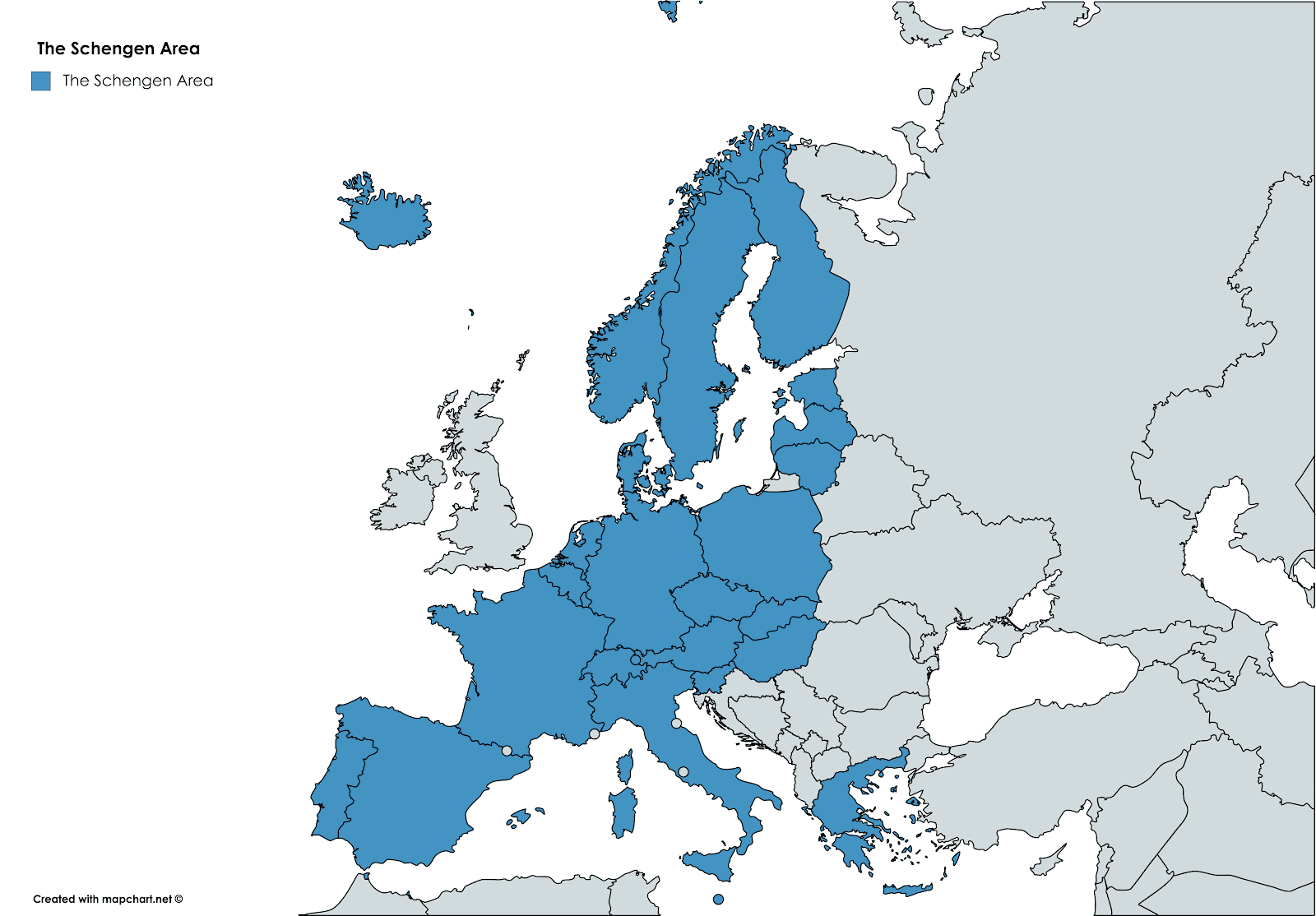 What are the 26 Schengen countries?
The 26 Schengen countries in 2021 are: Austria, Belgium, Czech Republic, Denmark, Estonia, Finland, France, Germany, Greece, Hungary, Iceland, Italy, Latvia, Liechtenstein, Lithuania, Luxembourg, Malta, Netherlands, Norway, Poland, Portugal, Slovakia, Slovenia, Spain, Sweden, and Switzerland.

Who is exempt from applying for a Schengen visa?
You don't have to ask for a Schengen visa application if:
You are a EU citizen with a valid EU Passport
If you are a spouse or dependent of an EEA or UK national, you do not need a Schengen Visa if you are travelling with that national, but there are some practical considerations
If you have a Refugee Travel Document, you are allowed to visit Europe and other countries without a visa 
If you have a diplomatic passport, service/official passports or special passports 
If you are a civilian air and sea crew members in the performance of your duties
If you are a civilian sea crew members who hold a seafarer's identity document
If you are a crew and member of emergency or rescue missions in the event of a disaster or an accident
If you are a civilian crew of ships navigating in international inland waters
If you hold travel documents issued by intergovernmental international organisations of which at least one Member State is member
☛ Check out our Schengen Visa Eligibility Checker to be sure if you need to apply for a Schengen Visa.
Related articles:
Completing the Schengen visa application form
The Schengen visa has a lot of columns that must be filled. Personal data like residential address, phone number, signature and the place and date of signature are needed.
The European Regulation establishing a Community Code on Visas (2009) lists the main documents you will need to have in order to apply for a uniform Schengen visa. You will need to complete the official Harmonised Schengen Visa Application Form.
☛ You can now complete and submit the application form electronically for all the 26 countries members of the Schengen Area.
Filling out the form correctly can be tricky. Here are detailed guidelines on how you can fill out the application form.
Personal Information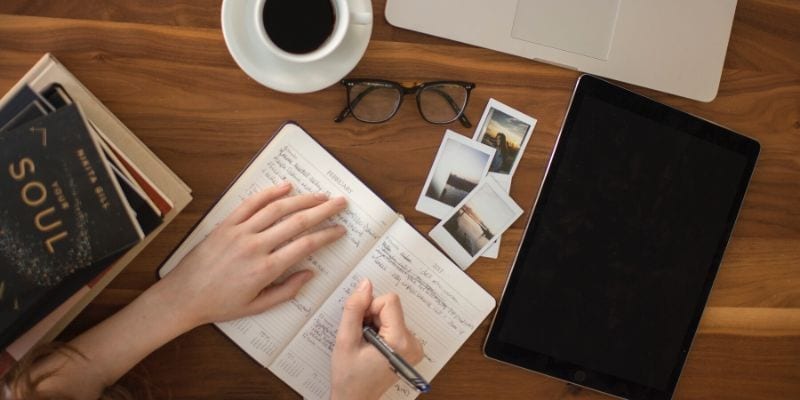 Surname: Provide your surname as shown in your passport.
Surname at birth: Often, people's surnames change due to a variety of reasons. It might be marriage or any other circumstances. Please provide the surname present in your birth certificate.
First name: Fill in your first name as it is on your passport. No abbreviations or nicknames are allowed. You'll have to do this again if you get it wrong!
Date of birth: Fill in this column in the DD/MM/YYYY format. Again, this must match your passport details.
ID Number: This is an optional field. Fill this in if you have a number. This is for nationals of countries that have national ID numbers or ID cards.

This is not your current visa or biometric card

.
Place and country of birth: Fill in your country and the place of birth. Provide details of province, city, and region of birth. In case your country of birth does not exist anymore, choose the country which currently controls/governs that geographical area.
Current nationality: Identify the countries where you hold citizenship. In case you have dual citizenship, note it down. But please note that your application will be based on the nationality that you select here.
If you travel on your Canadian 🇨🇦 passport – No. if you travel on your Nigerian 🇳🇬 passport – yes.

— iam (immi&migration) (@iam_immigration) February 29, 2020
Sex: Fill in your gender
Marital status: Whether you are single, married, divorced or separated. Death of a spouse must also be mentioned for legal considerations.
Parental authority or legal guardian: in case of minors, please input the parent's details or that of the legal guardian.
National identity number (if applicable):a personal number issued by the government of your home or residential country 
Home address, email address and telephone number: Fill in relevant details, and fill in your current residential address. This is the details that the Consulate/Embassy will contact you on. It's also the basis of the documents that you provide will be assessed on for documentary evidence.
If you are a resident of another country than the country of your current nationality Input your details of your current visa if you are not a national of the country you are applying from. eg. if you are a South African national living in the UK, tick yes and enter your UK visa details.
Current occupation: Specify if you are self-employed, employee, retired or student. If you are completing this online, it usually asks you for your job title instead.
Travel Itinerary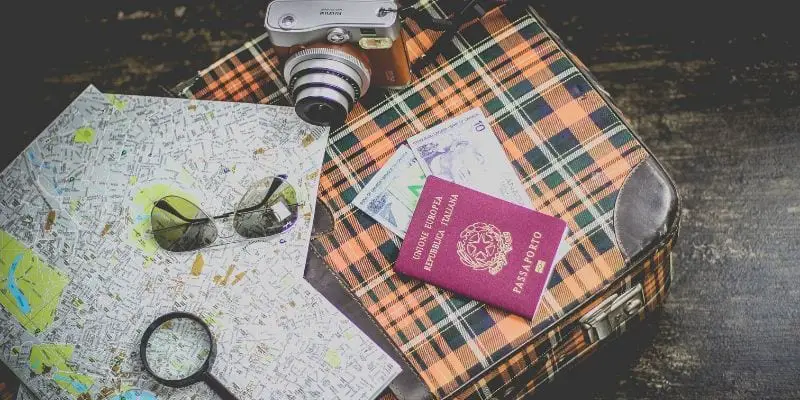 Main destination: Provide details on which country you will spend the maximum time in.
☛ Example: Imagine a Russian visitor looking forward to staying 10 days in the Schengen Area, of which 6 days will be provided in Germany and 4 days in Sweden. Thus, the visitor must apply to the embassy of Germany since he will spend the maximum duration in that country.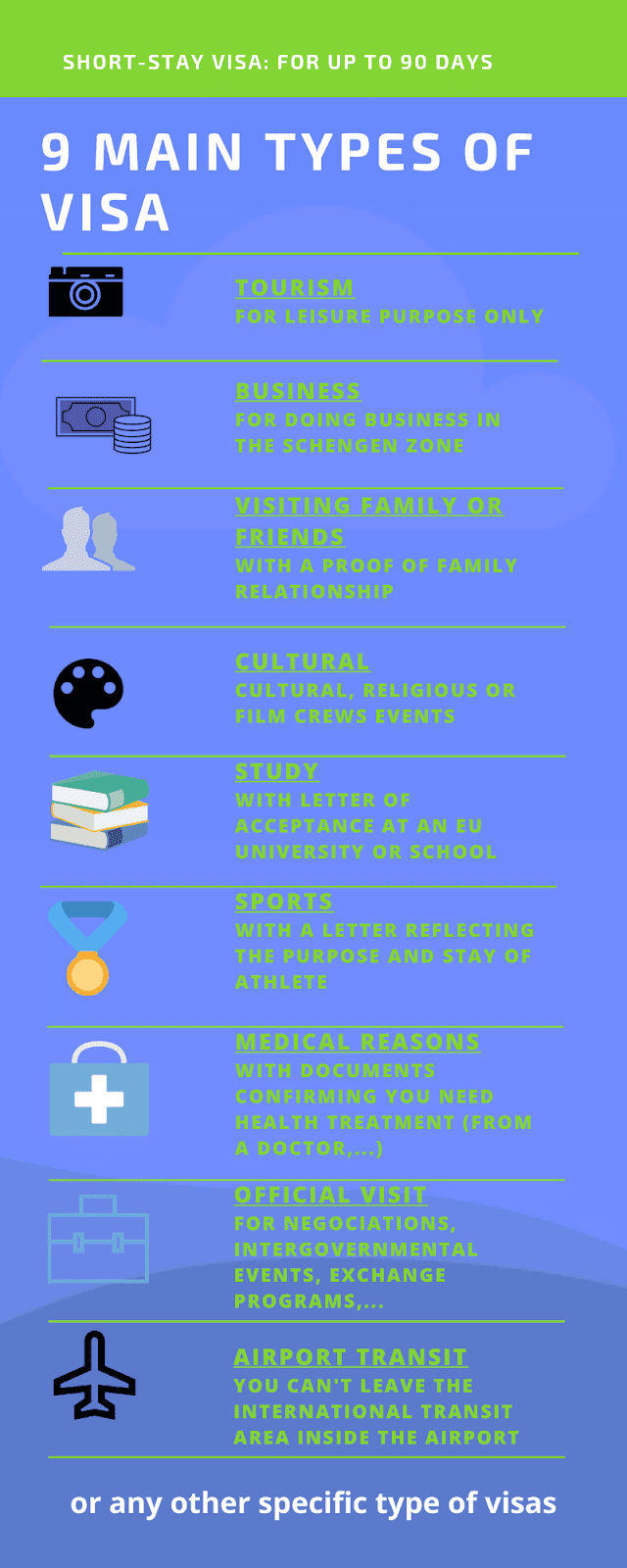 Type of visa: What visa type are you applying for?
Visa: Whether you need a collective (group) or individual visa.
The number of entries requested: Mention how many times you will enter Schengen countries.

Single entry; you enter the Schengen Area only once
Double entries: you can leave the Schengen Area and then come back inside 
Multiple entries: you can enter and leave the Schengen Area as many times as you wish, for a longer period of time (1, 3 or 5 years)
Purpose of travel: Mention the reason why you are visiting the area. It might be tourism, business or educational.

Date of arrival: The date when you will enter the Schengen Area.
Date of departure: The date when you expect to leave the Schengen Area.
Border of first entry or transit route: Mention the country and border through which you will enter the Schengen area.
Member state of main destination (and other Member States of destination, if applicable): This may be different to the country of first entry if you will be transiting through different Schengen member state countries. Please enter the country you will be spending the most time in (on your first entry). This will usually be the country you are handing this Schengen visa application form to.
Means of transport: Whether you will travel by car, flights, trains etc.
Name of host/host company/contact person: Mention the appropriate details. Often, people need to display their letter of invitation by relevant authorities like employers  (letters of guarantees from hosts or declarations of sponsorship). Provide contact details of any organization or an individual.
Means of support during your stay: How you intend to support your stay. Indicate if you personally cover the cost of travelling and living or if it is covered by a sponsor. In any case, you or your sponsor will have to provide some of the documents listed below: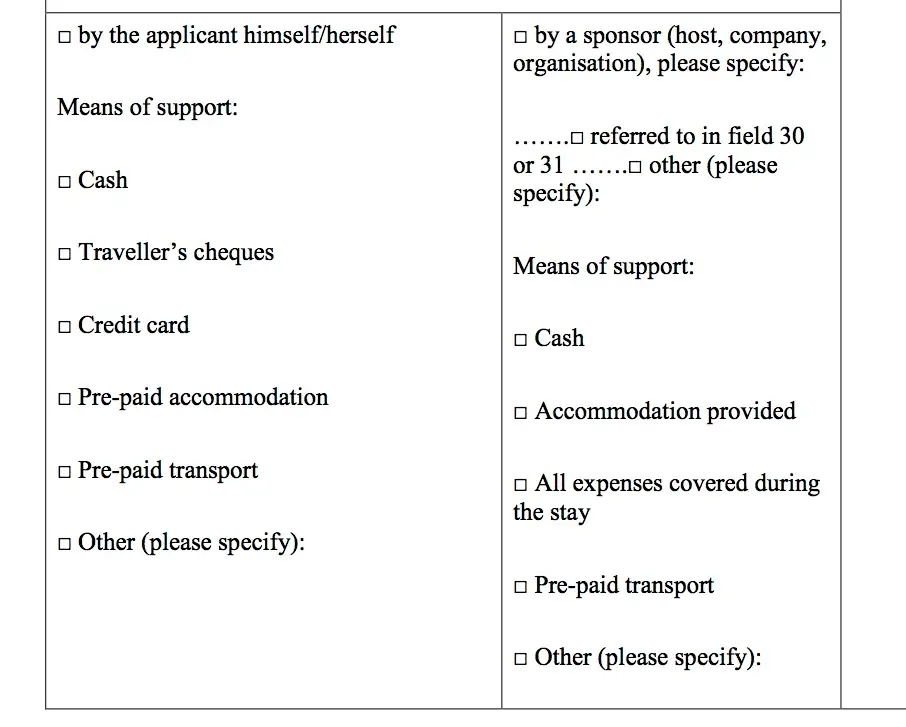 You and/or the sponsor will usually also provide:
bank statements for the last 3 or 6 months showing your financial transactions (banks letters or Internet bank statements are usually not acceptable) and the amount of money you currently hold
an Income Tax Returns Certificate for the last 2 years
pay slips from your company
☛ Be aware that each country asks for a specific amount of money per day you need to have for the entire duration of your journey in this country (it is called "means of subsistence"). For example, Finland asks for €30 per day, while Denmark asks for €63!

☛ If you stay with a private individual: the immigration officer may ask you for a letter of guarantee signed by the host, but also a declaration of liability covering the costs of your stay. The host might also need to furnish proof of his/her personal resources.

In any case, you must prove your intention to leave the Schengen Area after your visa expires (personal and fixed-date return ticket, …).

Visa History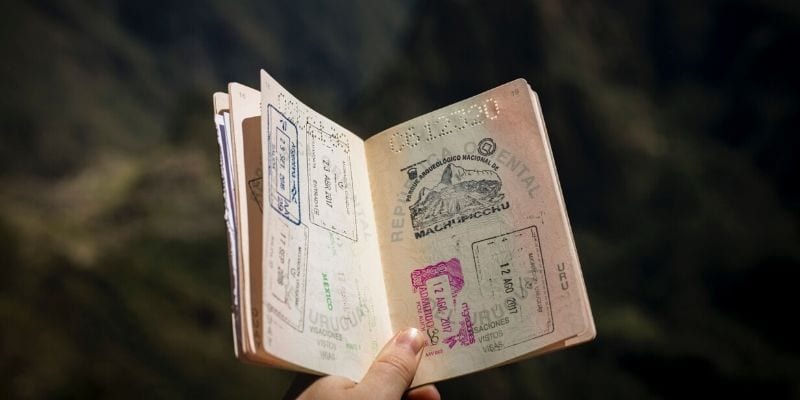 Type and number of travel document: the type of passport you hold or any other travel document, with the issuance date, validity and the country that issued it
Other visas: Provide details of any other visa/s you may have held in the last 3 years. In case you do not have any past visas issued, mention it accordingly.
Fingerprints information: if your fingerprints have already been previously collected. If they have been collected in the last 4 years, you don't always need to provide them again.
In the case of transit, do you have an entry permit for the final country of destination? Provide relevant information.
Previous stays in this or other Schengen states: Provide details on any past visits to the Area. It is crucial that you provide as much details as possible. Documentary evidence may be needed.
The European Commission have outlined and given guidance to Schengen Countries on the length of visas granted. The new visa code that came into effect in February 2020 provides for a gradually increasing validity like most other countries.
☛ If you have a positive visa history, you can now get a multiple-entry visa for up to 5 years more easily!
Generally, the rules for Schengen visa multiple entry visas are as follows:
two previous single entry visas in 2 years? Expect to be upgraded to a 1 year multiple.
Have you had a 1 Year Multiple entry visa before? Have you used it well? Expect a 3 year multiple entry.
Have you had a 3 year multiple entry Schengen visa before? Have you used it well in the last 2 years? Then expect a 5 year multiple entry Schengen visa
A Family Member Who is an EU or EEA or Swiss (CH) Citizen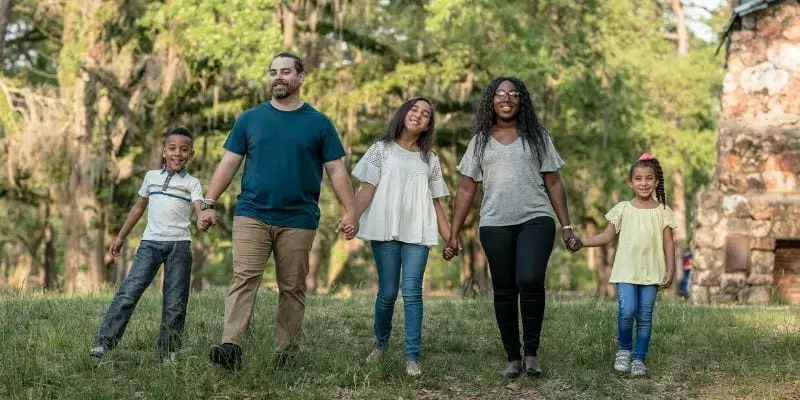 Spouse's name and family name: Provide current names and original surnames vis-à-vis birth certificates.
Spouse's date and place of birth: Fill in these details based on documentary evidence of their passport.
Children: Provide details including full name/s and date/s of birth.
Personal data of the EU or EEA citizen you depend on: This is an optional area and should only be filled up by a citizen of the European Union, the European Economic Area or Switzerland; you need to fill in relevant details.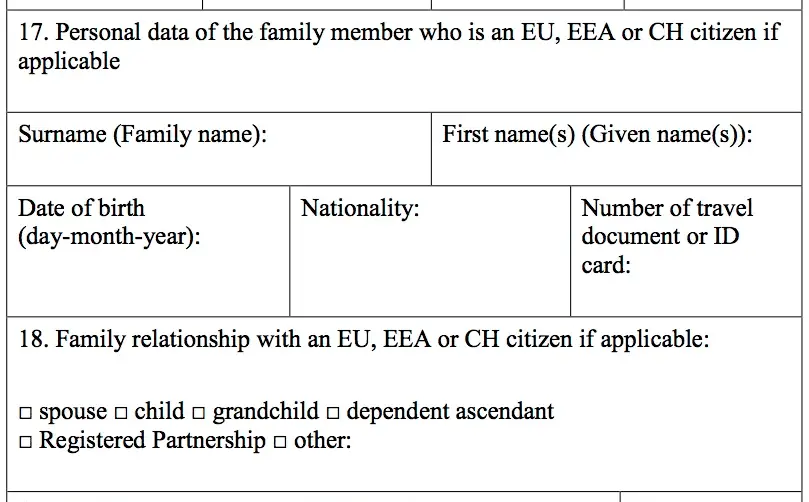 ☛ Be aware that some EU countries don't recognize Registered Partnership as equivalent to marriage so the Partner may not benefit from a faster visa procedure or a free visa fee.
Final Step
Place and date: Mention the place and date when you are filling out the application form.
Signature: Affix your signature in legible letters. In case of a minor, he or she needs parental signatures and approval.
☛ Be aware of the new European Travel Information and Authorization System (ETIAS) that will apply at the end of 2021 for the countries that don't need to fill out a Schengen Visa Application Form.
☛ All information provided in this form will be stored in the Visa Information System for up to 5 years for safety issues at the border.

Frequently asked questions about how to complete the Schengen visa application form
What are the other documents required to get a Schengen Visa?
Depending on your status (employer, employee, retired, student), and the type of Schengen visa you need, you will have to provide specific documents. Check out the detailed list of documents needed on our blog post Schengen Visa Types.
How much is the visa fee?
€80 for an adult
€40 for a 6-12 years old child
Free for a child under 6 years of age
Be aware that the visa fee is non-refundable so make sure you fill your application correctly and attend your interview confidently. You can see the full list of Schengen visa fees here.
What is a common reason for visa refusal?
One major reason why visas get rejected is from fear of the applicant staying longer than intended. During your interview or in your application, you need to convince the embassy that you have no reason for overstaying during your trip. Find out more common reasons for visa refusal and how to avoid them in our blog post!
How long does it take to get a Tourist Schengen Visa?
Usually, you will have to wait up to 10 working days to get an answer on your Schengen Visa Application. You must apply at least 15 days prior to your planned trip (or up to 6 months before).
What are the top 3 easiest countries to get a Schengen Visa?
Did you find this article helpful? Don't forget to share and comment if you enjoyed reading it !
Find all this and more in our free Schengen visa guide! Find out all you need to know to travel to 26 European countries. Download it now!