Post-Brexit Travel: What Changes When Croatia Becomes Part of Schengen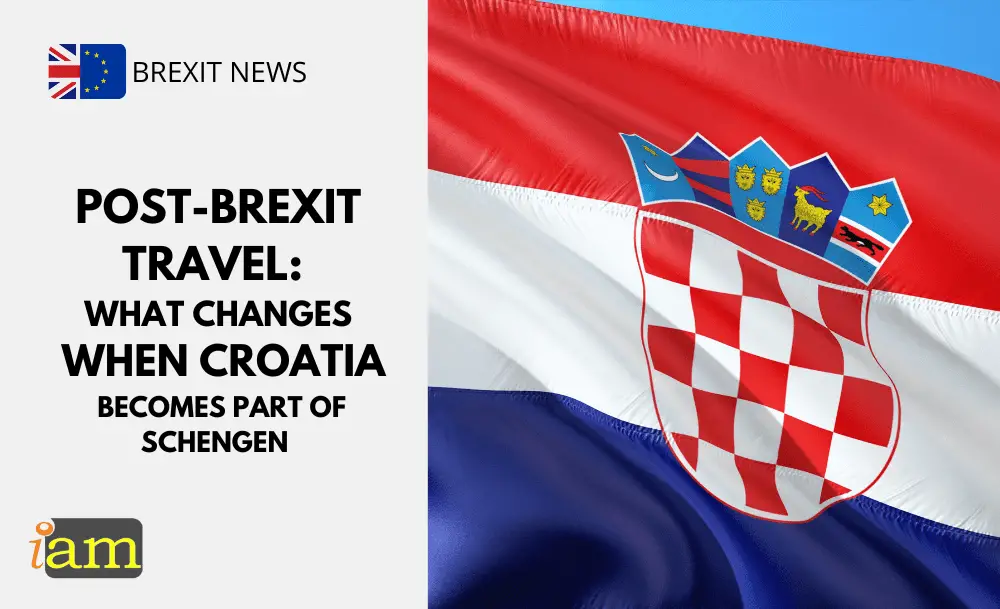 Starting on January 1 next year, Croatia will officially become the newest member of the European Union's borderless area of Schengen.
Once it becomes a full member, Croatia will start applying Schengen's 90/180 rule where any visits to other Schengen countries will count towards your visa limit in Croatia.
The joining of Croatia in the Schengen Zone means that travellers from third countries, including those from the United Kingdom, must carefully follow entry rules when planning to travel to Croatia.
How It Will Affect British Tourists
Nationals of the United Kingdom planning to enter Croatia once it's part of Schengen must ensure that they obtain a valid passport which has been issued less than ten years before the passenger plans to enter this Balkan country.
The passport must be valid for at least three months after the day they plan to leave, and also travellers must check if the passport meets all the needed requirements before travelling.
Despite the fact that Croatia is still not part of the Schengen zone, it applies Schengen rules of entry, meaning that you cannot enter Croatia if you have been banned from entering other Schengen zone countries.
"You can travel to Croatia for up to 90 days in any 180 days without a visa. This applies if you travel as a tourist, to visit family or friends, to attend business meetings, cultural or sports events, or for short-term studies or training. However, to stay for a longer period, to work or study, for business travel or for other reasons, you will need to meet the Croatian government's entry requirements," the statement provided by the UK government reads.
All persons who plan to stay longer for work or business purposes are permitted to do so without needing a visa or work permit if they plan to stay in Croatia for 90 days in a 180-day period after these kinds of trips are usually covered by Schengen visa waiver.
Once Croatia becomes a Schengen country, the period of stay in this country will be counted towards the total number of stays in the Schengen Area for British tourists. This means that Britons will no longer be able to travel to Croatia, and remain there for a period of time, in order to 'reset' their eligible period of stay in the Schengen Zone and travel back despite Croatia's internal borders with other Schengen states being removed.
What are your thoughts on this issue? Talk to us in the comment section below.
Check out the deals we have found below and tell us your travel plans.
Check out the offers and discounts from:
And don't forget to get your travel insurance, which will cover you for flight disruptions and pandemic-related matters.
IaM can help with your visa application to Europe, the United States, the UK & other countries
If you need help with a US visa, a UK Visa, or a visa to Europe, including help with appointment booking obligations, IaM can help. For more information and advice on US immigration, UK immigration law and US visa applications or if you need any help or assistance please, reach out to your Visa Coordinator at IaM.
Some of our posts include affiliate links. If you choose to purchase any of these products, we might get a small commission. For more information, check out our TOS.