EU Admits Croatia Into the Borderless Schengen Zone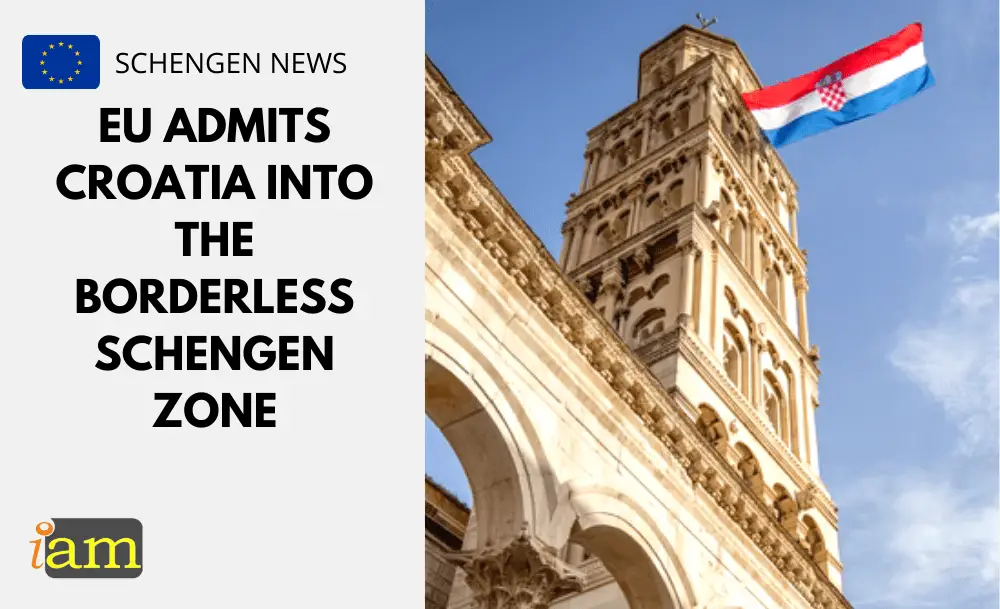 Travelling to the beautiful and alluring country of Croatia is about to get easier, as European Union (EU) member states agreed on 9 December 2021 that the Balkan nation now meets all the criteria to join the borderless Schengen Area.
Croatia joined the EU back in 2013, but has only just managed to convince the European Commission that it's able to effectively manage its section of the bloc's external borders.
Croatia is one of the last four EU member countries that are still not part of the Schengen Area, alongside Romania, Bulgaria and Cyprus.
Croatia shares external borders with non-Schengen countries Serbia, and Bosnia and Herzegovina, and is also responsible for guarding sea access. Of late, the country has bolstered its efforts to demonstrate to the EU that it can prevent undocumented migrants from slipping through its borders.
"Croatia is ready," European Commissioner for Home Affairs, Ylva Johansson, told a news conference after an agreement had been reached among the bloc's interior ministers. The EU first recommended that Croatia be included in the Schengen area back in October 2019. But it was later reported that it was expected that Croatia will be ready to join the Schengen Area by the second half of 2024. It means that Croatia has become part of the Schengen Zone almost two years' ahead of schedule.
.@EUCouncil concludes Croatia has fulfilled the necessary conditions for the full application of the #Schengen acquis

Read the press release 👇🏻

— EU Council Press (@EUCouncilPress) December 9, 2021
Schengen Membership
The various cooperations operating across the European Continent can become rather confusing for outsiders. The European Union itself currently has 27 member countries. Under that umbrella, is the borderless Schengen area, which currently consists of 26 European nations and not necessarily EU members that have chosen to abolish controls at their mutual borders and implement a common visa policy, thereby making international travel within the zone as hassle-free as possible.
The Schengen Agreement, which allows for unrestricted movement between member states, has enabled many Europeans to live and work across international borders.
While this development is big news in terms of expanding a united and integrated Europe, it won't happen right away. Following Thursday's decision, it wasn't immediately made clear when the policy change incorporating Croatia into the Schengen area would take effect.
Once Croatia is incorporated into the Schengen Area, visitors arriving from other member states will be able to enter without border checks. A Schengen visa or ETIAS will suffice to enter Croatia and the 26 other Schengen states.
This will benefit Croatia's tourist industry and the economy. It will make the nation easier to visit and therefore an even more attractive holiday destination. Croatia is now removing internal borders with other Schengen states to comply with the EU's requirements of free movement.
Do you have plans to visit the United States? Talk to us in the comment section below. Or if you need more advice on the above, contact us for further travel & immigration advice.
Check out the deals we have found below and tell us your travel plans.
Check out the offers and discounts from:
And because of the pandemic, don't forget to get your travel insurance, which will cover you for flight disruptions and pandemic related matters.
IaM can help with your visa application to Europe, the United States, the UK & other countries
If you need help with a US visa, a UK Visa, or a visa to Europe, including help with appointment booking obligations, IaM can help. For more information and advice on US immigration, UK immigration law and US visa applications or if you need any help or assistance please, reach out to your Visa Coordinator at IaM.
Some of our posts include affiliate links. If you choose to purchase any of these products, we might get a small commission. For more information, check out our TOS.