Transit Visa Required For India – Schengen – UK Route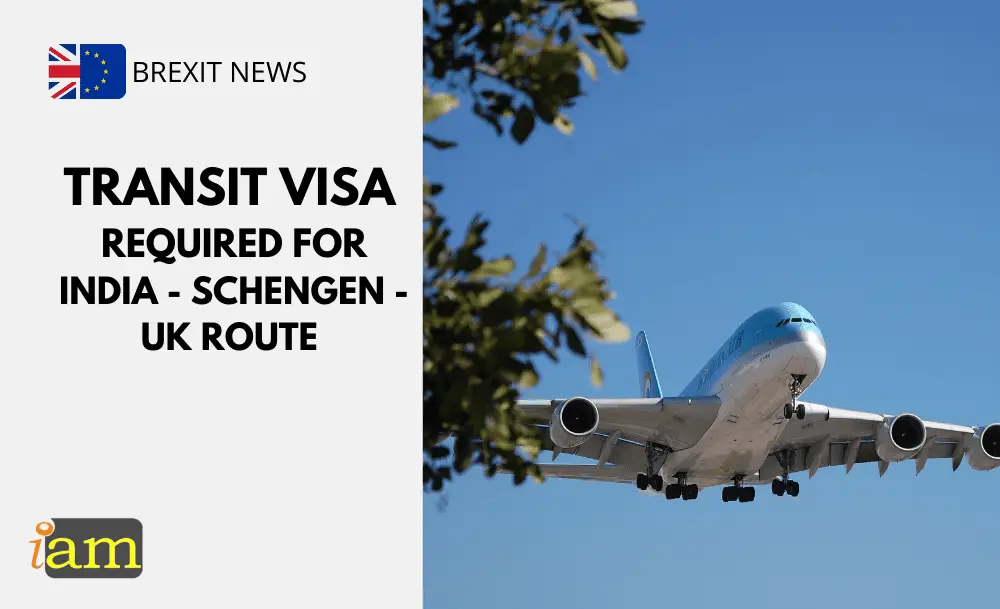 A number of Indian nationals with flights to the UK with a transit stop in either the Czech Republic, France, Germany or Spain have been prevented from boarding their flights.
European Union registered air carriers like Lufthansa, Air France, and KLM, which operate flights from India to the UK, with a stopover in one of these four EU countries, are no longer permitting Indians who don't hold a Transit Schengen Visa or another type of a valid Schengen Visa, to board these flights.
According to Times of India, this is part of the post-Brexit effects where non-EU citizens will need to have a transit visa or a regular Schengen visa in order to fly to the UK on transit flights of its airlines.
However, since Switzerland is not a member of the bloc, the rule does not apply in Switzerland.
Indian nationals wishing to travel to the UK can choose flights that have a stop in either Switzerland or in a country outside the EU.
Alternatively, they can get non-stop flights with Air India, Vistara, British Airways as well as Virgin Atlantic.
Schengen Visa Requirement
The transit Schengen visa permits its holders to transit through one of the countries in the borderless Schengen area on their way to their destination country.
On the other hand, a regular Schengen visa for purposes such as tourism is granted for a planned stay in the borderless zone countries for no more than 90 days in any 180-day period and also permits transit through the borderless territory.
With internationally-scheduled flights only resuming from 27 March, travellers have begun to feel the impact of the EU's decision on flights to the UK when the rule has been in place since January 2021.
For passengers who are denied boarding, there may not even be a chance of a refund.
"Passengers should be aware of the travel requirements, so refund depends on the conditions of the ticket bought," an EU airline official told the Times of India. 
EU carriers like Lufthansa, Air France, and KLM have requested foreign governments to raise this issue with the EU.
What are your thoughts on this issue? Talk to us in the comment section below.
Check out the deals we have found below and tell us your travel plans.
Check out the offers and discounts from:
And because of the pandemic, don't forget to get your travel insurance, which will cover you for flight disruptions and pandemic related matters.
IaM can help with your visa application to Europe, the United States, the UK & other countries
If you need help with a US visa, a UK Visa, or a visa to Europe, including help with appointment booking obligations, IaM can help. For more information and advice on US immigration, UK immigration law and US visa applications or if you need any help or assistance please, reach out to your Visa Coordinator at IaM.
Some of our posts include affiliate links. If you choose to purchase any of these products, we might get a small commission. For more information, check out our TOS.