18 Non Schengen Countries You Can Visit With a Schengen Visa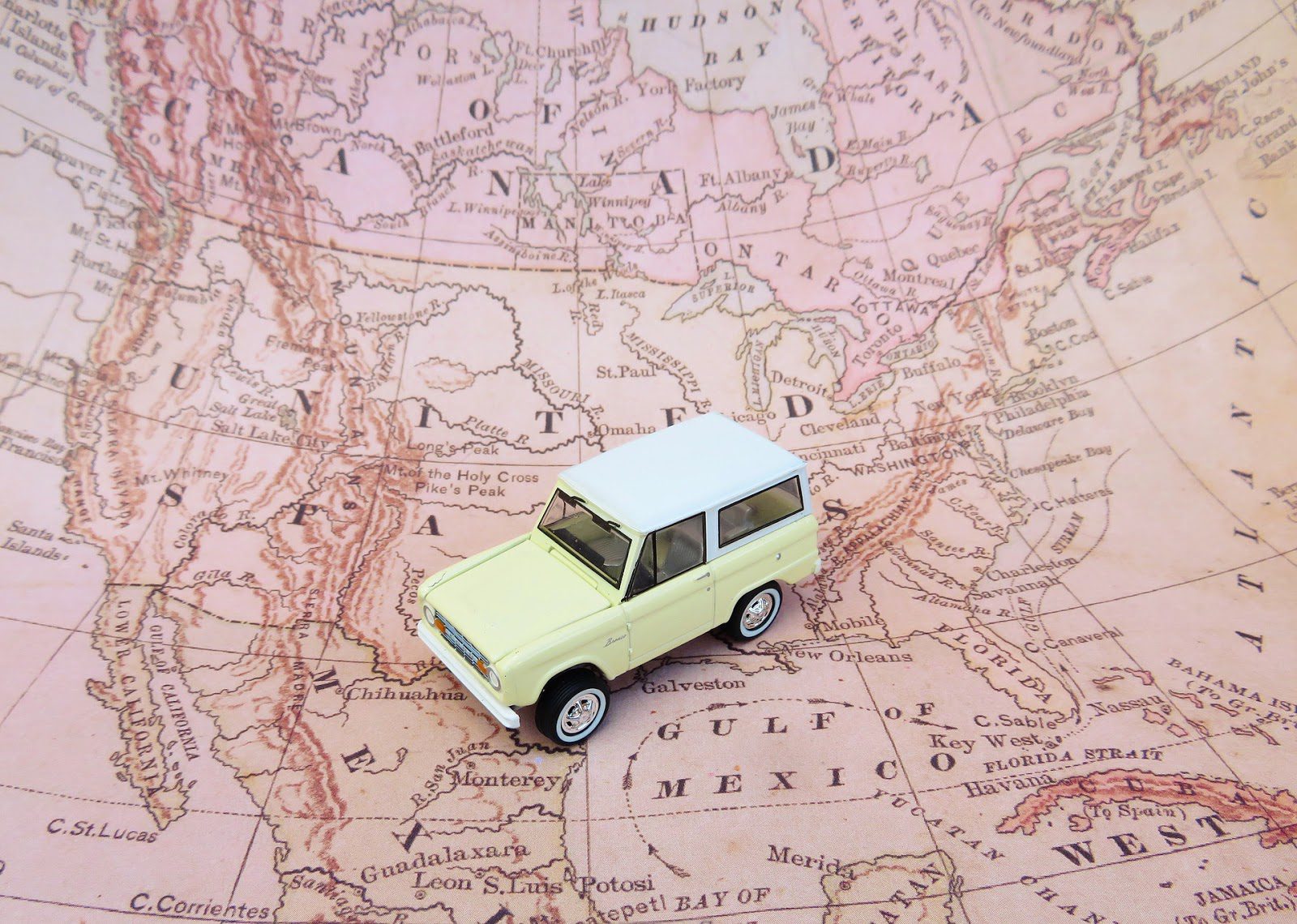 Want to take a break from your 9-5 job and go on an adventure in Europe? Have you already got your Schengen Visa and are ready to take the best road trip of your life? One or several of the 26 countries that are members of the Schengen Area are waiting for your arrival. But did you know that your Schengen Visa allows you to travel to 18 more countries?
And if you are a national of a number of select other countries, you can travel to an additional 30 non-Schengen countries you can visit with a Schengen visa.
Before giving you details about the non-Schengen countries that accept Schengen visas to enter their countries, here is a brief introduction about the Schengen countries.
The Schengen area basically consists of 26 countries including 4 non-European countries, with no internal borders (so no long and heavy controls inside the Schengen Zone). 
Only Germany has put up borders for Austria and Denmark in 2015 due to the refugee crisis to control the wave of immigration, which rapidly increased after the Syrian war. 
The members of the Schengen Area are 
These Schengen countries allow the member states visa-free movement within this area, moreover Monaco, San Marino and Vatican City also open their borders for the Schengen countries.
At the same time the Canary Islands, Madeira and The Azores are members of the European Union and the Schengen zone, by being autonomous regions of Portugal & Spain, even if not being on the continent of Europe.
However, some countries, even if they are not members of the Schengen Area, or even in Europe, allow foreign citizens to enter and even stay temporarily in their territories if showing a valid Schengen Visa (single or double entry)… 
Isn't that amazing?
So, if you already have a valid Schengen Visa then pack your bags and just get tickets to fly/drive/cruise/walk to these non Schengen countries because they have a lot to offer!
If you don't have a Schengen visa already, check out our free Schengen Visa guide!
Here is the list of the 18 countries where Schengen visas can be used as a substitute for national visas. This list does not include the Canary island, Madeira, the Azores, Monaco, San Marino or Vatican City as these countries & regions are considered part of the 26 Countries you can visit with a Schengen Visa.
The non Schengen countries list of places to visit
Don't forget, your Schengen visa allows you to stay in the Schengen area for up to 90 days in a 180 day period. If you want to stay in Europe and you are hitting these limits, consider these countries as places to go to to help reset your 90-day limits.
So whether it's to hide out in, or just bucket list travel, here's your list of countries you can travel to on a Schengen visa.
ALBANIA
Albania is located in Southern Europe with the southern entrance to the Adriatic sea: after you have visited the Acropolis of Athens in Greece, go up north to enter Albania and enjoy a number of picturesque sceneries with beautiful beaches lying alongside stunning mountain ranges and shining lakes.
Here is a selection of the prominent places to visit in Albania: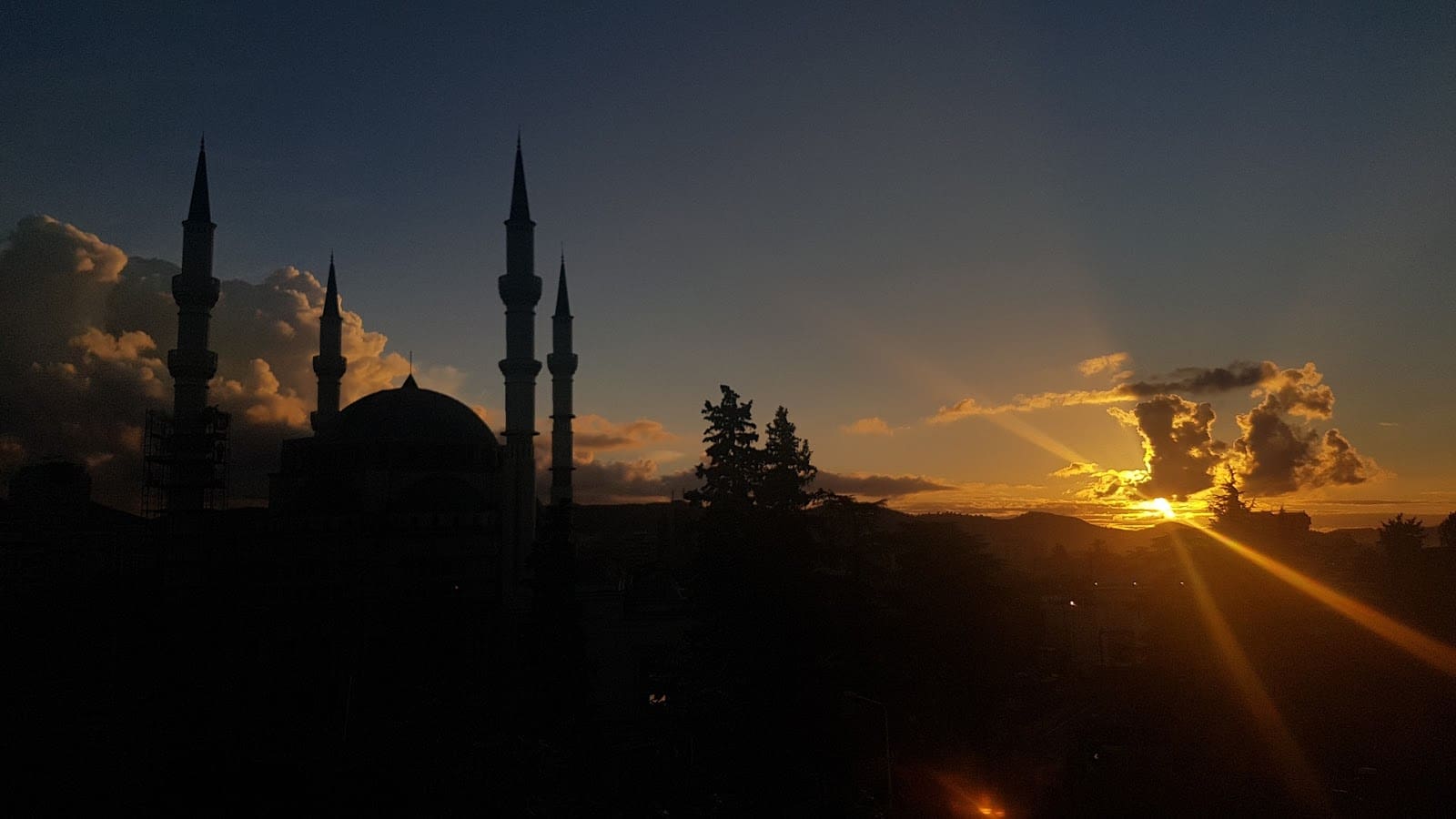 1. Tirana– The capital, full of life having some Ottoman-era buildings and Italian architecture that highlights the rich past of the country. Moreover, Tirana's art galleries and great museums attract tourists. 
2.  Butrint National Park– This popular tourist destination has a blend of history and nature. The remnants of Roman theatre, ancient city walls, a Byzantine Basilica and two castles are the main tourist attractions. 
3. Kruja– this city is known as the "Adriatic Balcony" by locals. There is the majestic Kruja Castle, which was once the base of Albania's national hero Skanderbeg. It is famous for its lakes, canyons and mountains.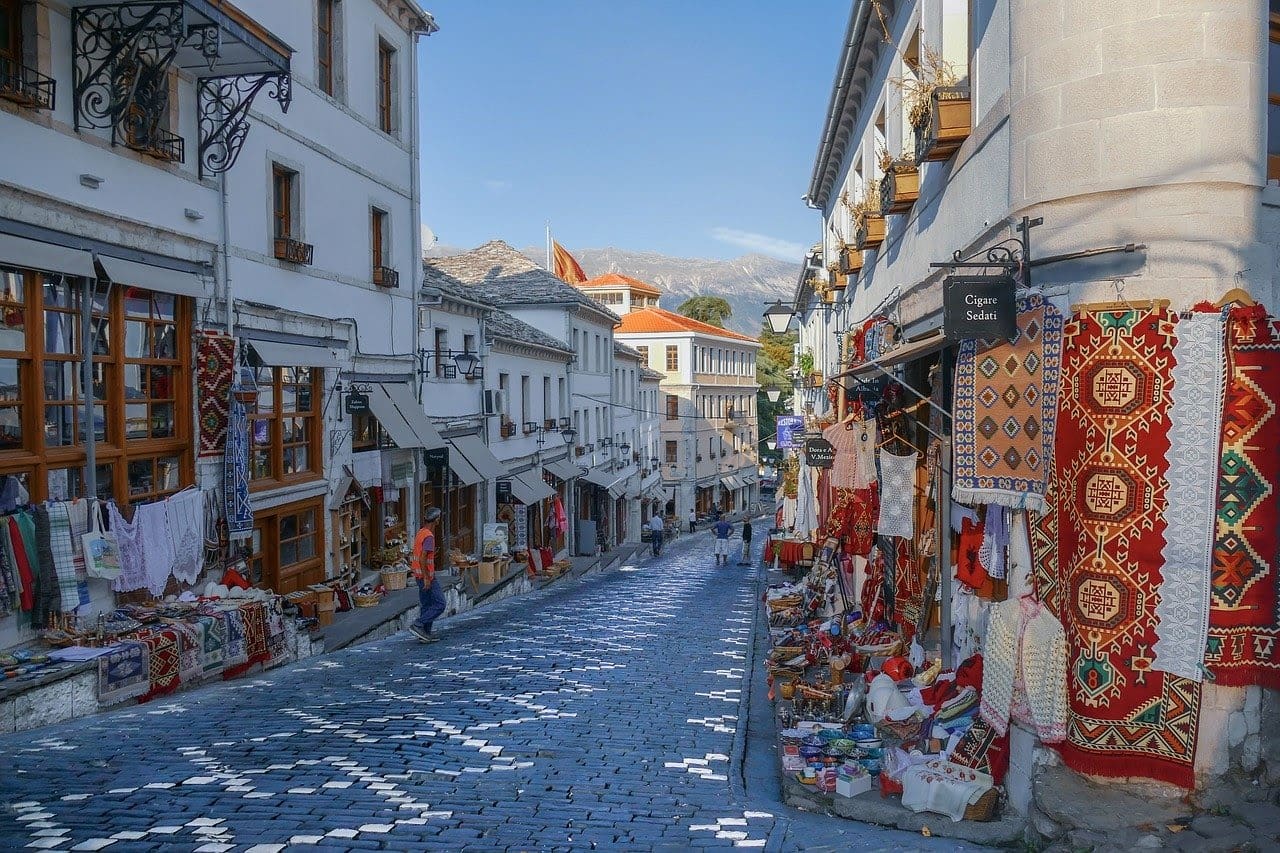 4. Gjirokastër – With preserved cultural monuments this city offers historical sites and is often known as the "City of Stones" due to the distinctive local roofs
5. Himarë – A place of spectacular hilly coastline makes it magnetic for those who are looking for some sun, sea and sand.  
6. Berat– Known as "Town of a Thousand Windows" regarded as one of the most beautiful cities in the whole Balkan. It is located on a hillside with numerous Ottoman-era mosques and Byzantine churches. A 13th-century hilltop castle, museums and a few splendid 16th-century icons make this place more interesting. 
7. Shkodra – An astonishing city where the Buna River runs through the town and you can also see Albanian Alps in the distance. With so much beautiful countryside surrounding and Rozafa Castle, Ebu Beker Mosque, Orthodox Cathedral and  Historical Museum are worth watching in this city. Moreover, the views over Shkodra are breathtaking.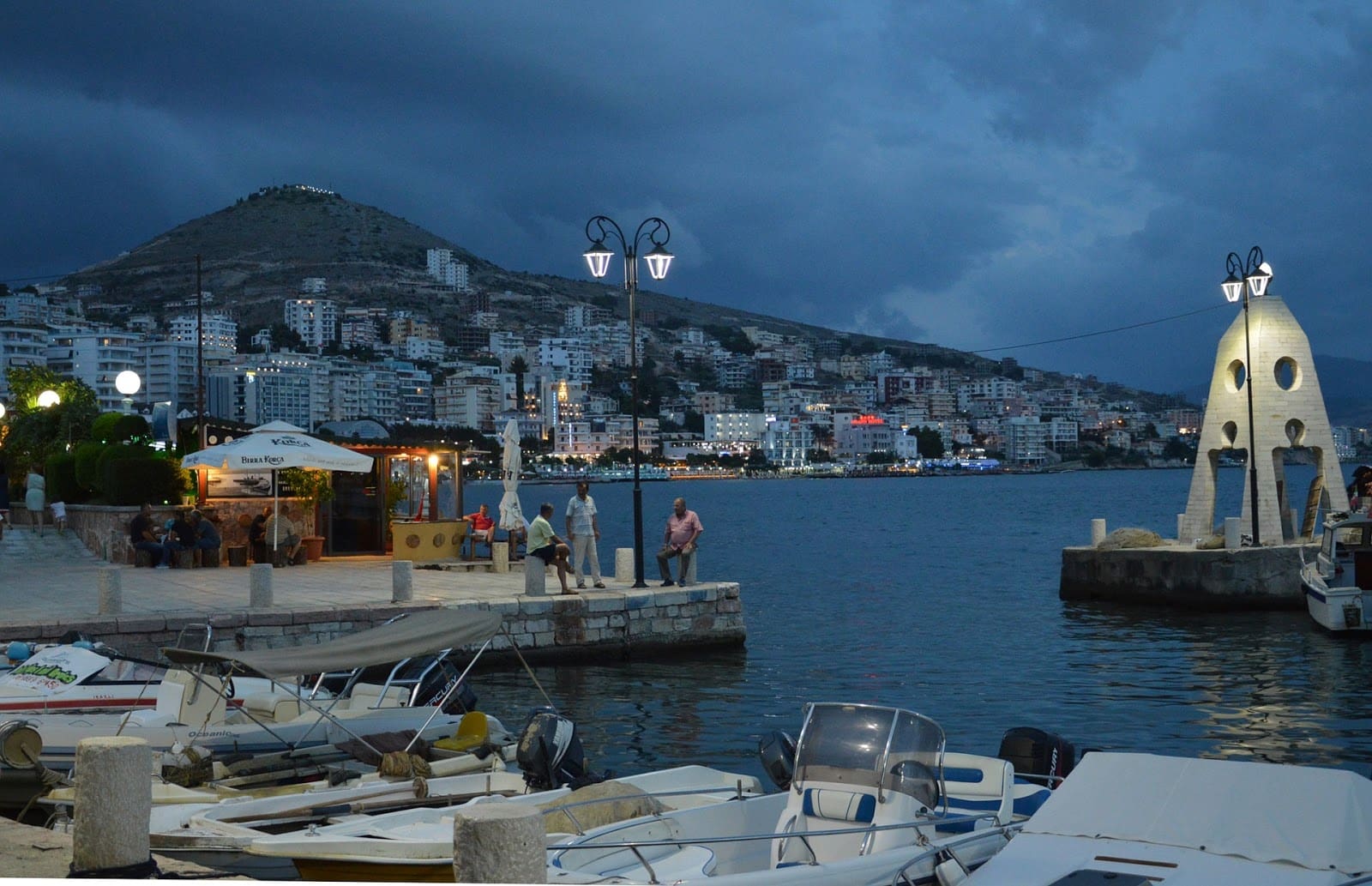 8. Sarandë – If you love summer, then this is the place for you with year-round warm weather and sparkling waters that will take you away from the bustle and worries of life. 
9. Durres – It is located near the capital Tirana on the country's coastline. Although it is a bit crowded, particularly in the summer, there is a nice stretch of beach where you can enjoy delicious fresh seafood. 
10. Dhermi The turquoise waters, stunning scenery and beautiful beaches attract tourists and so many young Albanians to head to in the summer. Also famous for some exciting nightlife, fun and festive with lively beachside bars blaring out music. Enjoy the view of the sunset while having a drink in your hand!
ANTIGUA AND BARBUDA
One of the world's more accessible paradise islands since Antigua accepts the Schengen Visa to enter its territory. Daily flights from the UK make it more convenient to visit too! So what's stopping you from travelling to this member of the non-Schengen countries?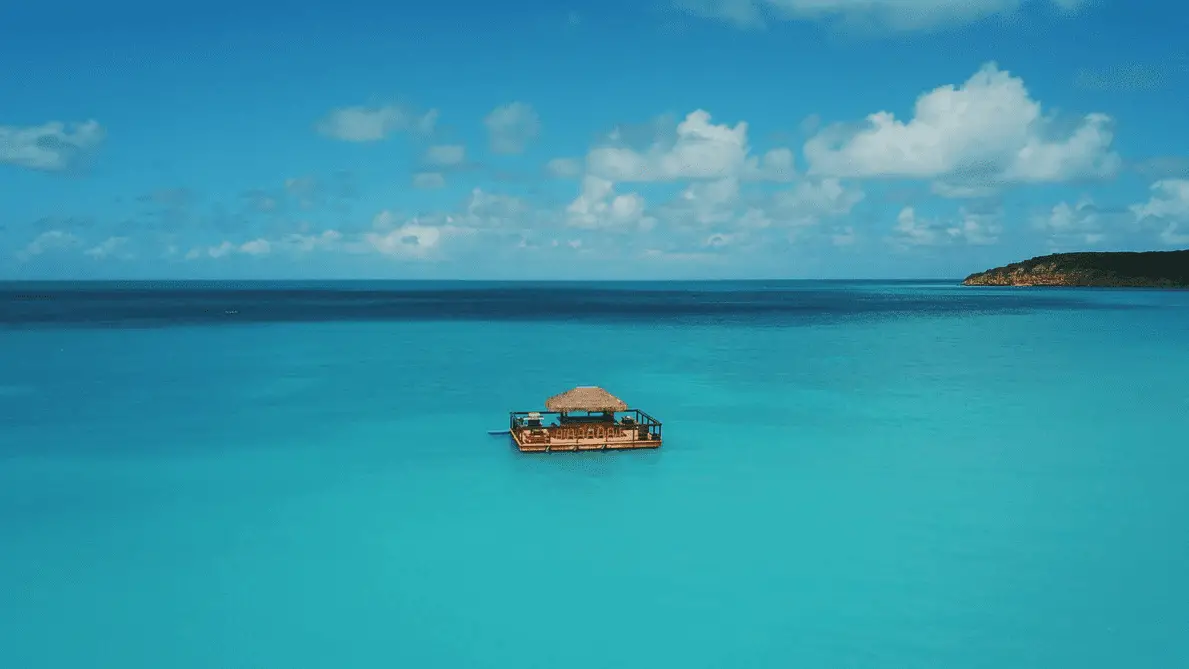 Antigua has the world's only working Georgian dockyard 'Nelson's Dockyard' and Betty's Hope, a beautiful resorted sugar mill. 
Barbuda is a smaller island near Antigua. Barbuda faced Hurricane Maria in 2017, but its beaches are still calling tourists because of the extraordinary white-sand beauty over there. Also, primitive reefs and frigate birds catch the eyes of visitors in Barbuda. 
With it being one of the non Schengen countries to visit, why should you visit Antigua and Barbuda?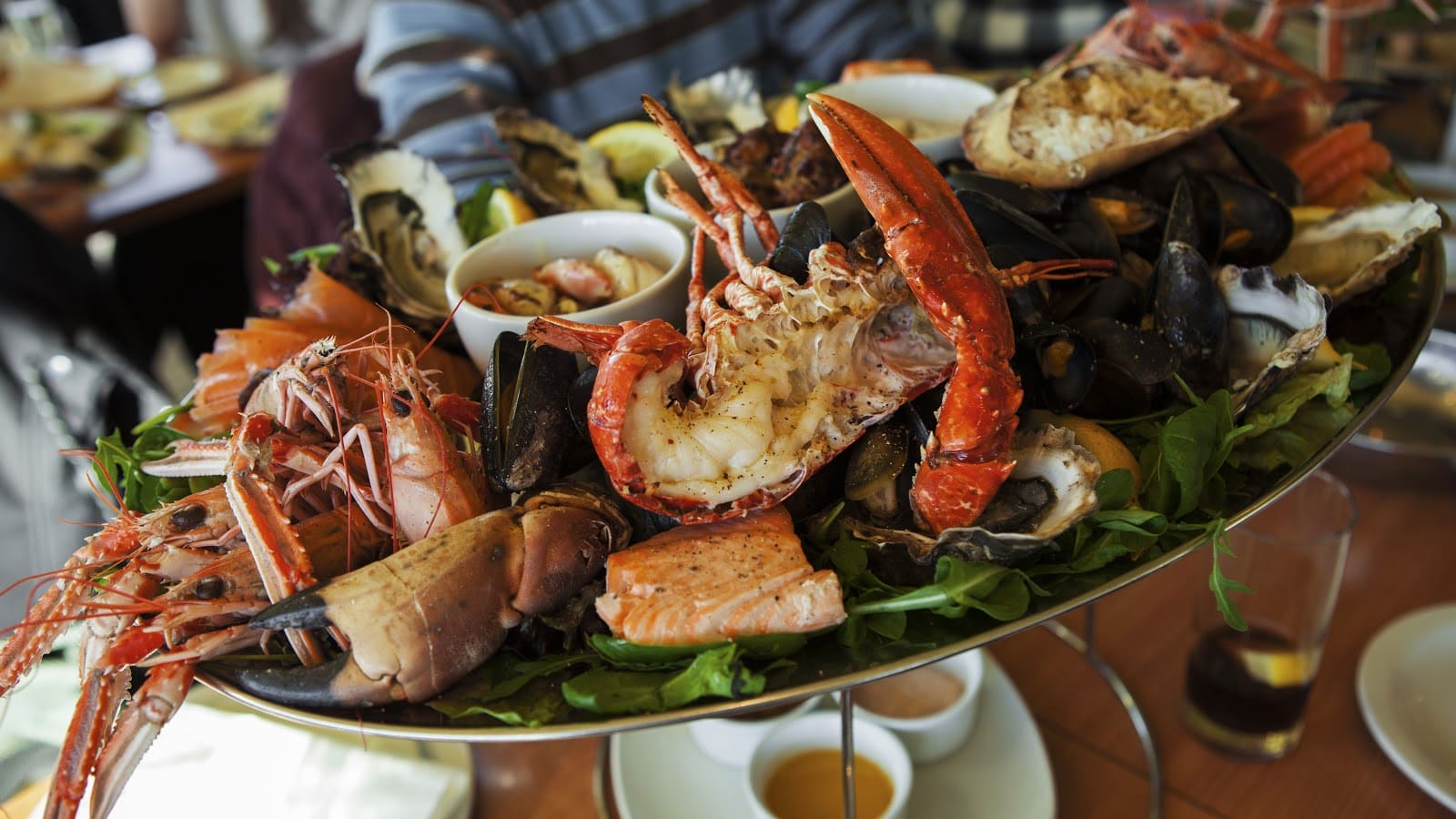 365 amazing sandy beaches
Very easy to get around by car or boat
Historic dockyard
Turquoise water and white sandy beaches
A real Robinson Cruise experience
The sweetest black pineapples
Antigua sailing week- a series of races around the Caribbean attracts spectators globally 
Experience for zip-wiring through the rainforest
Delicious and fresh seafood
BELARUS
An eastern European country, Belarus has a small but growing tourism market with its beautiful landscapes and waters. The Belarusian Government introduced visa-free entry for 74 foreign countries for up to 30 days. This policy was effected from July 2018 to promote tourism in the country.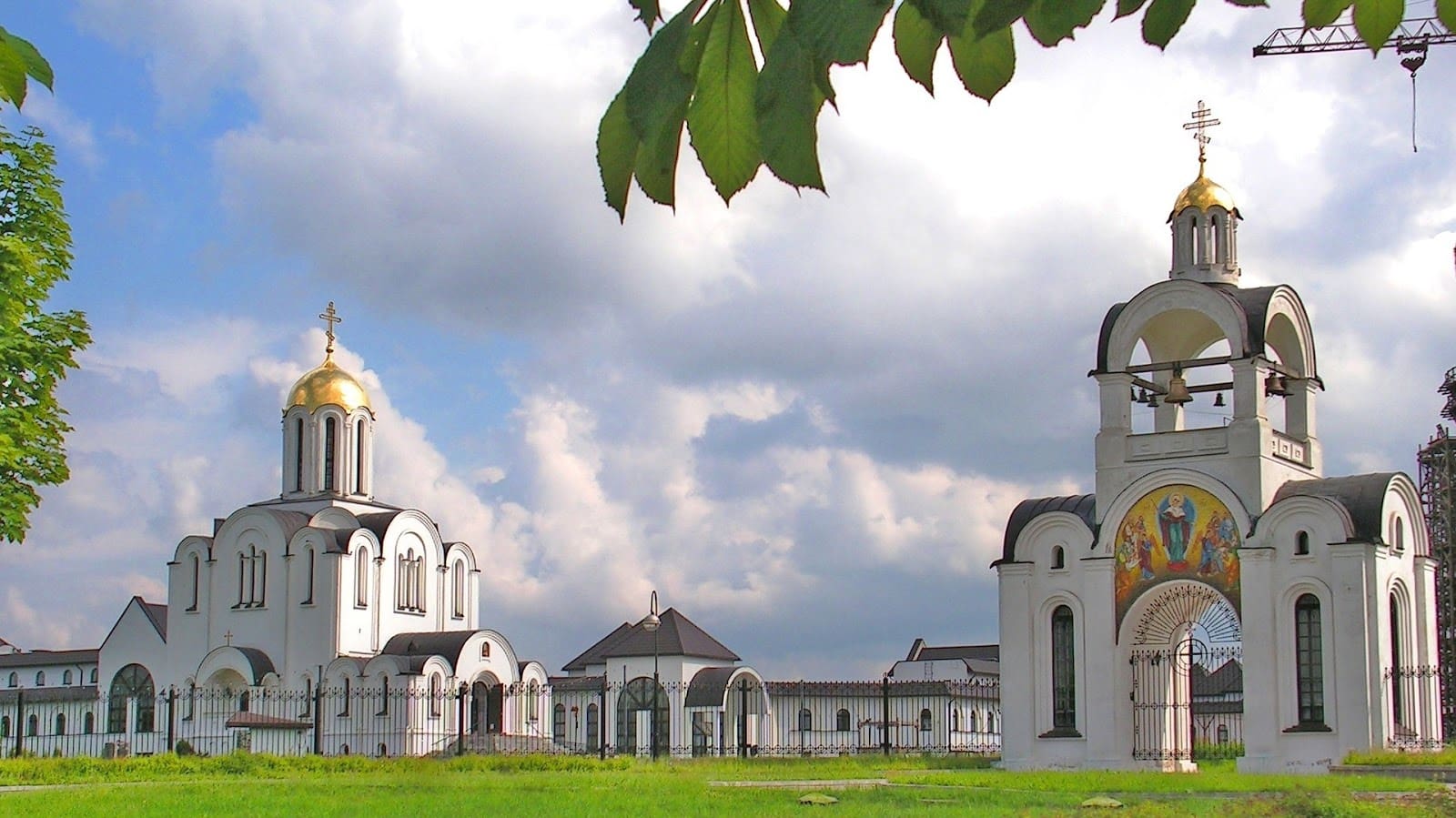 Why visit Belarus:
Extremely cheap, as in 2018 Minsk, the capital of Belarus, was the cheapest city amongst all of Europe
Soviet architecture
Amazing nature of this country with 46% area consists of forests, sometimes called the "Lungs of Europe''
A country of lakes famous for its about 20,000 rivers and almost 11000 lakes, presenting the natural beauty 
Beautiful historical buildings and castles 
Hipster palaces and luxury bars
Food trucks and British pubs
BOSNIA AND HERZEGOVINA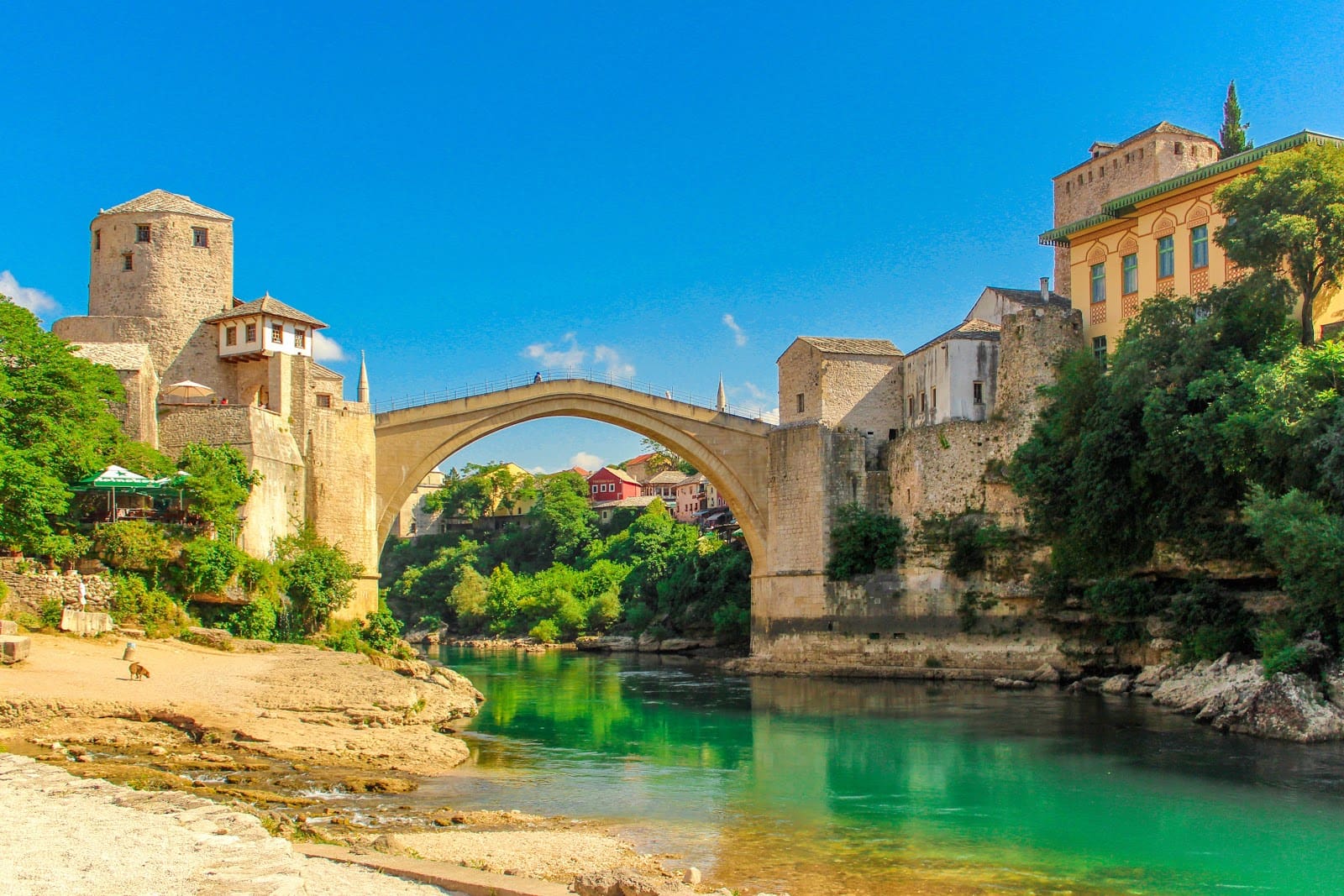 One of Europe's least-visited countries, Bosnia & Herzegovina 'BiH' is a hidden gem of Europe for visitors with architecture and natural beauty. The visitors having multiple visiting Schengen visas can enter in the area for up to 15 days for each entry within 180 days, it's one of the easy non Schengen countries. The country is situated in the west of Europe and offers incredible beauty and relatively unexplored areas. 
Here is a list of reasons why you should visit Bosnia & Herzegovina: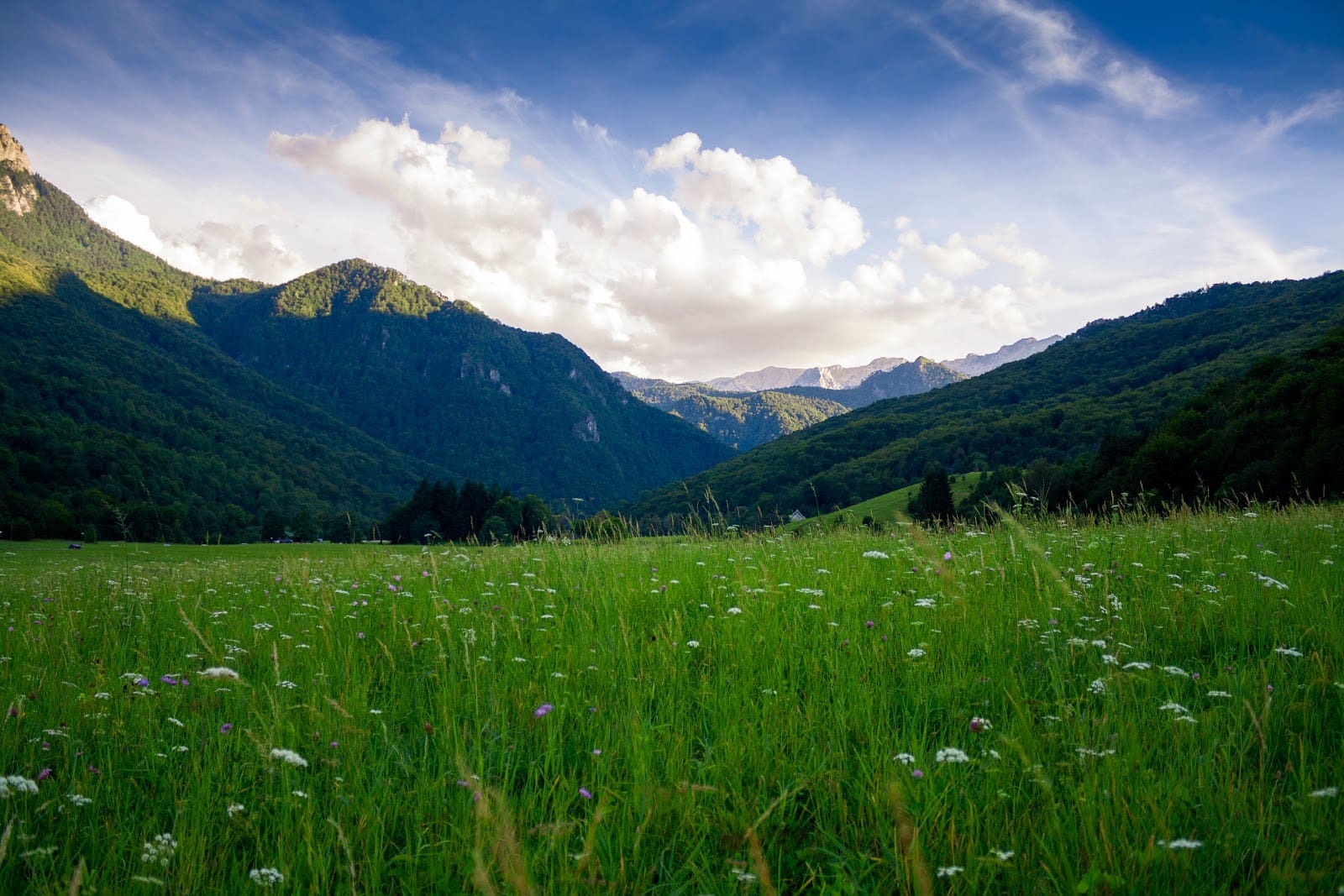 Mostar's historic Stari Most (old bridge) one of the world's famous bridge over 20m of the river Neretva
Ottoman architectural treasures
Visoko's sun pyramids, claims to be the world's biggest one
Strbacki Buk waterfall in Una National park, a spectacular view of the terraced waterfall of crystal clear water prominent as a crown jewel of the Una National park   
Picturesque islands 
Historical Sultan Ahmad mosque
Pliva Waterfall in Jajce, a stunning and peaceful view
Distinctive coffee culture 
And hundreds of more unexplored places you can enjoy in your Bosnia & Herzegovina trip.
BULGARIA
Bulgaria is a small eastern Europe's country, a land of iconic mountain ranges, a heaven for hikers. And the pristine sandy beaches of the Black Sea along with cosmopolitan seaside resorts amuse domestic and foreign tourists. 
Bulgaria is in the process of applying to be a full member of the Schengen area but has hit a few roadblocks in joining and was supposed to have last joined in 2019. Nevertheless, as it is part of the SIS scheme where data is shared, Bulgaria accepts travellers carrying a Schengen visa.
So, if you have a valid Schengen visa then get ready for hiking and beachy times, because Bulgaria now allows visa-free entry for Schengen Visa holders. The allowed period is up to 90 days in any 180 days to enter, transit and stay.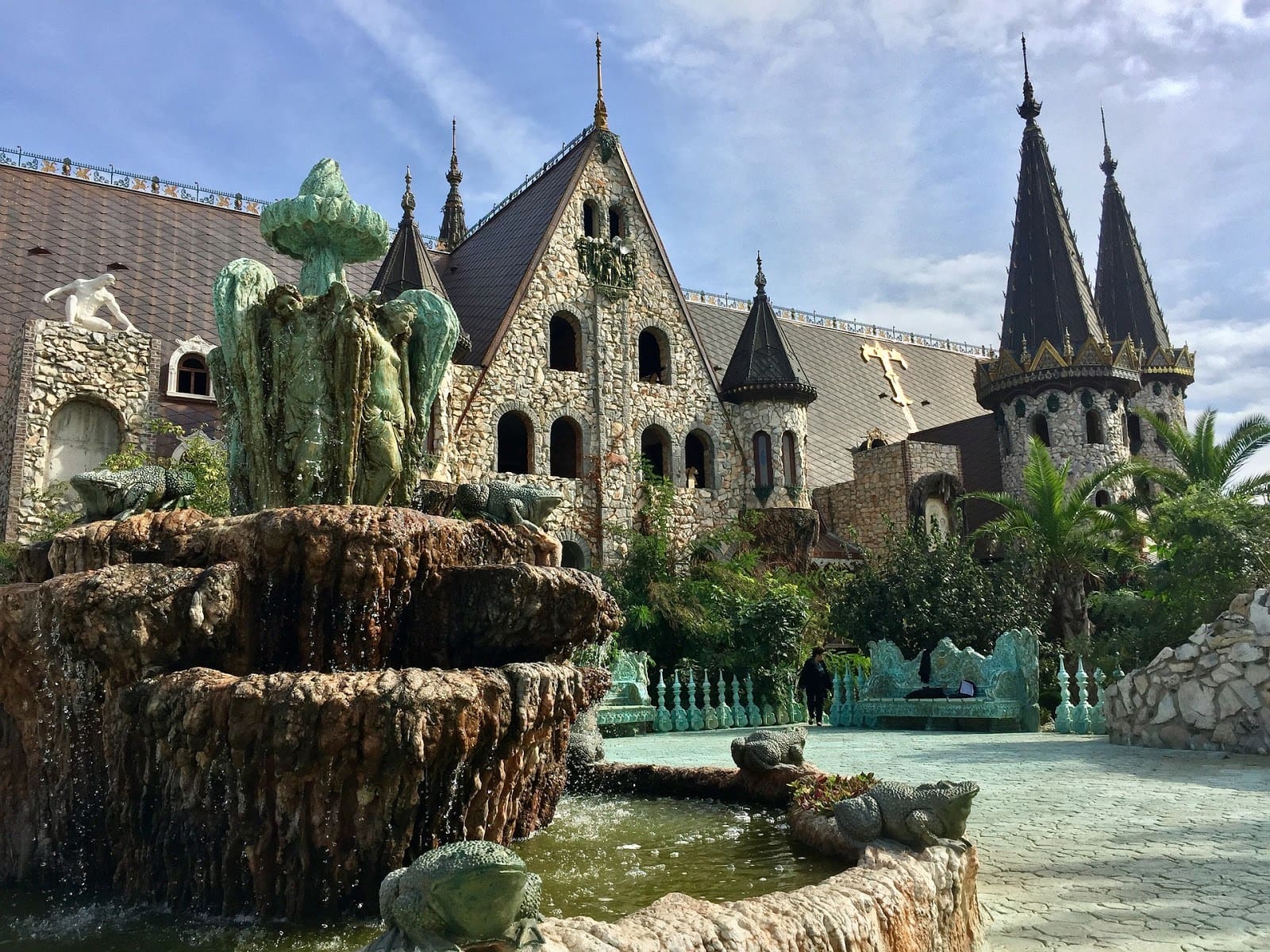 Here are some amazing reasons to choose Bulgaria as your next vacations destination:
The cheapest but cheerful beach resorts! If you plan for beach holidays with your limited budget… then Bulgarian's beautiful sunny but economical beaches are waiting for you. 
Ancient churches and fortresses of the ancient Roman era to Ottoman Empire can take you to history. 
Charming coastal towns along the Black Sea, known as "Pearl of Black Sea"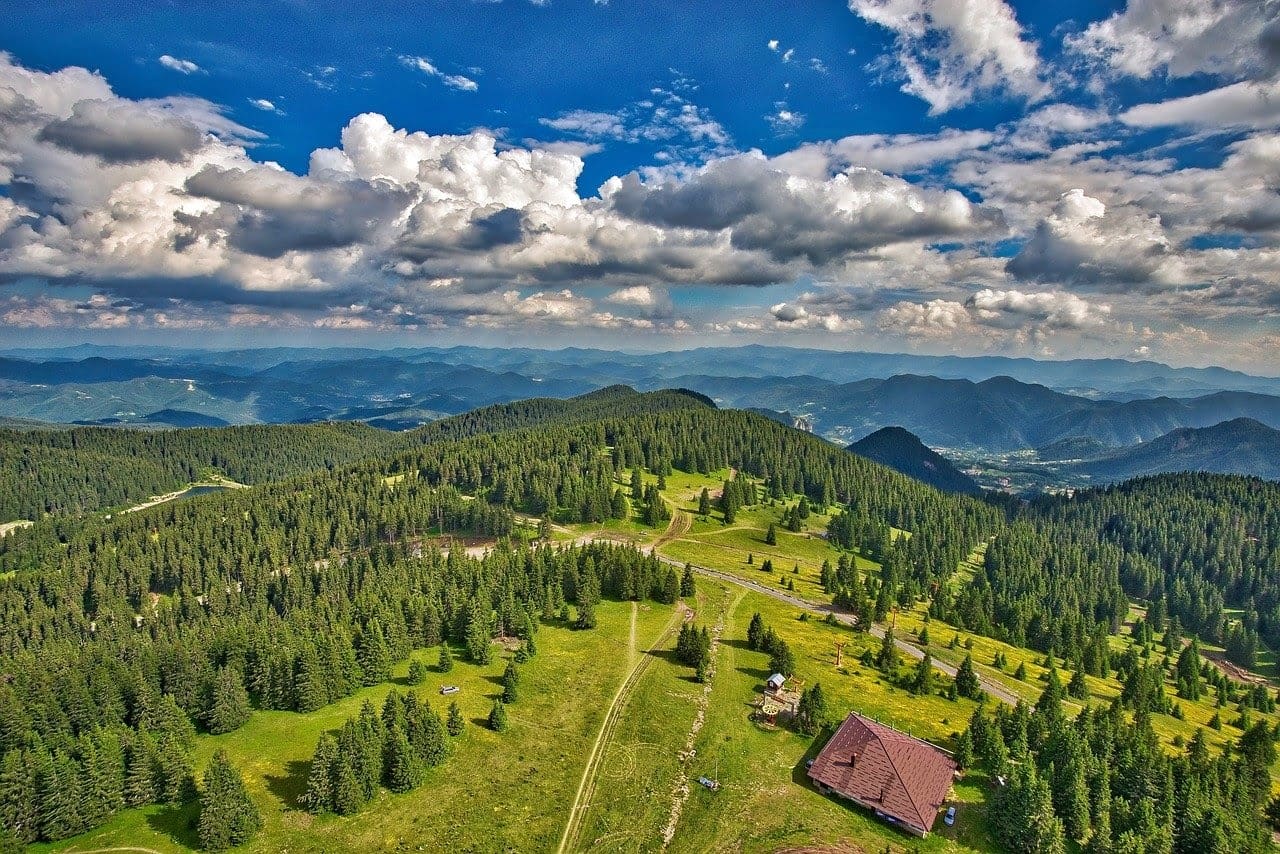 Surprisingly epic mountains, Bulgaria's highest and prevalent Rila range mountains enticing hikers. 
Bulgarian's tempting food, like kyufte or meatballs, gyuvech (a spicy vegetable stew), fresh fish along with the Black Sea coat and Bulgaria's ritual bread pogacha or kravai can satisfy your temptation. 
Bulgarian's brown bears at Rilo-Rhodopen and central Balkan regions, so you can enjoy the adventure of wildlife with wildlife guides. 
Last but not least, Bulgaria's excellent 4G technology, wouldn't stop you from sharing your memorable moments on social media!  
COLUMBIA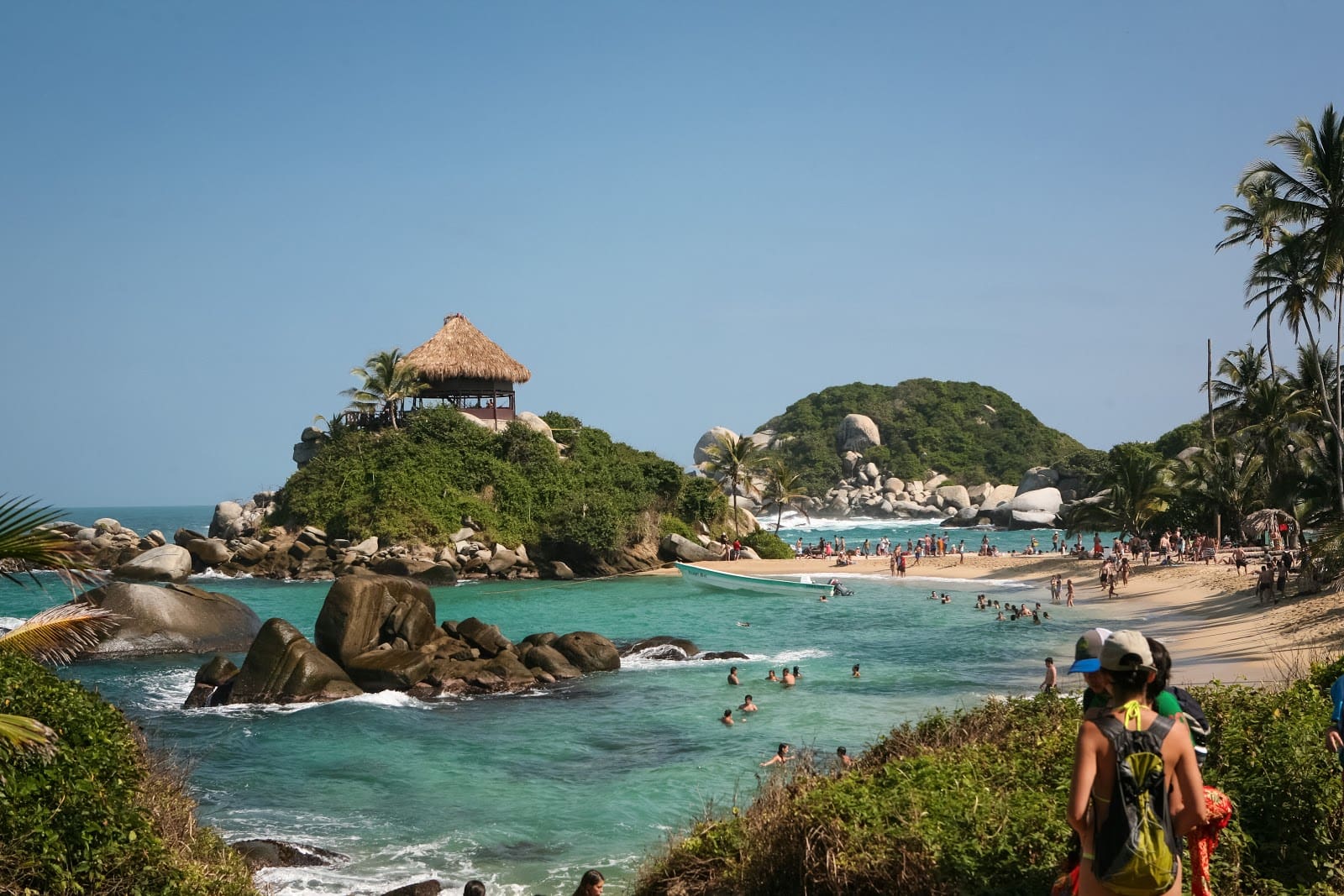 This South American country has the potential to please travellers with its Caribbean and Pacific sandy beaches, mysterious amazon rainforest and Andes mountains. Columbia grants visa-free entry for a maximum of 90 days to Schengen visa holders of specific countries (Cambodia, China, India, Macau -for 180 days-, Myanmar, Thailand and Vietnam). 
Here are a few reasons visitors should go to Columbia:
The Caribbean and Pacific sea beaches give you ultimate chances to enjoy the two majestic oceans in one country
Diverse landscape, from sun-toasted Caribbean sands to coffee scattered fields, emerald-green hilltops in the Zona Cafetera.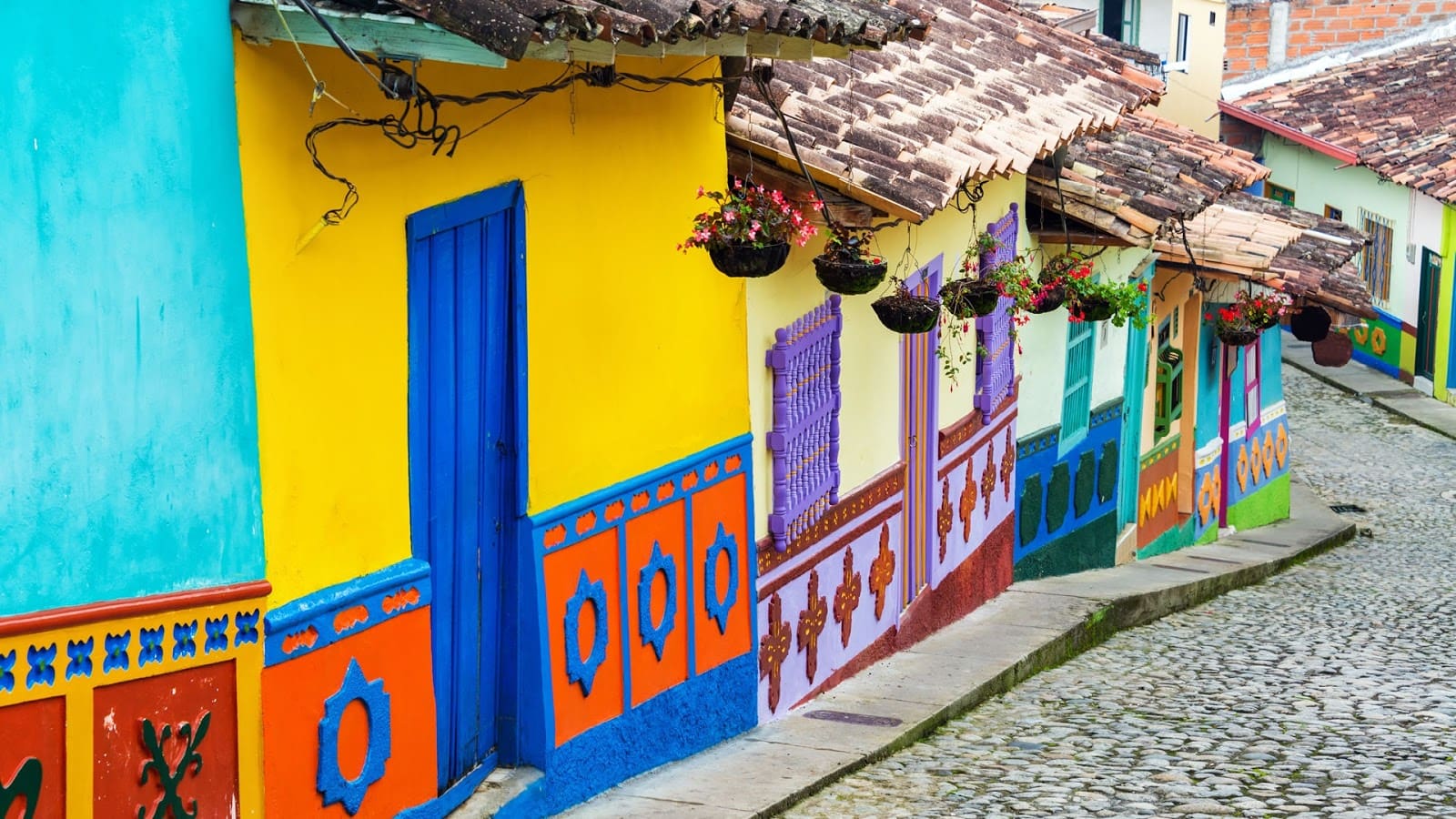 Extraordinary culture throughout Columbia as mesmerising scattered archaeological and cultural sites left behind by ancient civilizations
Exceptional street art
A ninth-century 'lost city' in the Sierra Nevada mountain becomes the tourist attraction site since last decade
Best outdoor adventure at Columbia's diverse tract of land offers outdoor adventure to dive, climb, trek, raft and fly  
CROATIA
Croatia is one of Europe's sunniest spots with almost 12 hours of sunshine per day in summer. This country is a combination of shiny beaches and Roman era historical places and fortresses.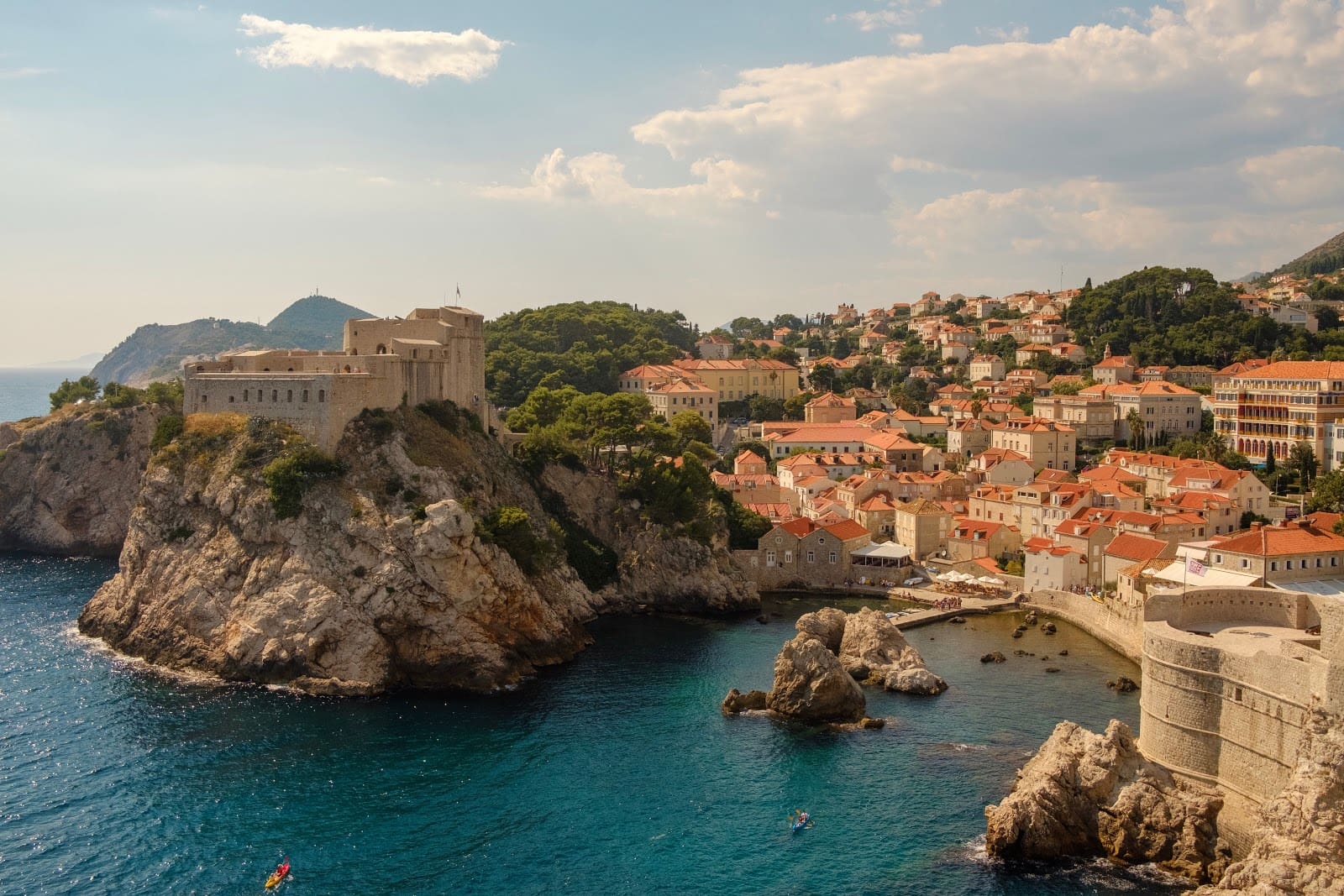 Since July 2014, Croatia allows all foreigners holding a Schengen visa to enter, stay and transit for 90 days within any 6 month period.  
Croatia the beautiful, with incredible beaches to the stunning Game of Thrones scenery and homegrown grapes for wine to the unique culture, which provides enough reasons to visit. Some prominent features of Croatia are:  
Sunshine – the sunshine of Croatia is one of the most attractive features which acts as a magnet for tourist towards the warmth of this land
Easy to reach; only two and half hour flight as compared to other Greek islands
White pebbles and some sandy beaches with crystal clear waters and                       hidden caves attract visitors in droves
Game of Thrones attractions; the fortress of Kliss which became King's landing and Garden of Red Keep, are among the attractions to have featured Croatia in GOT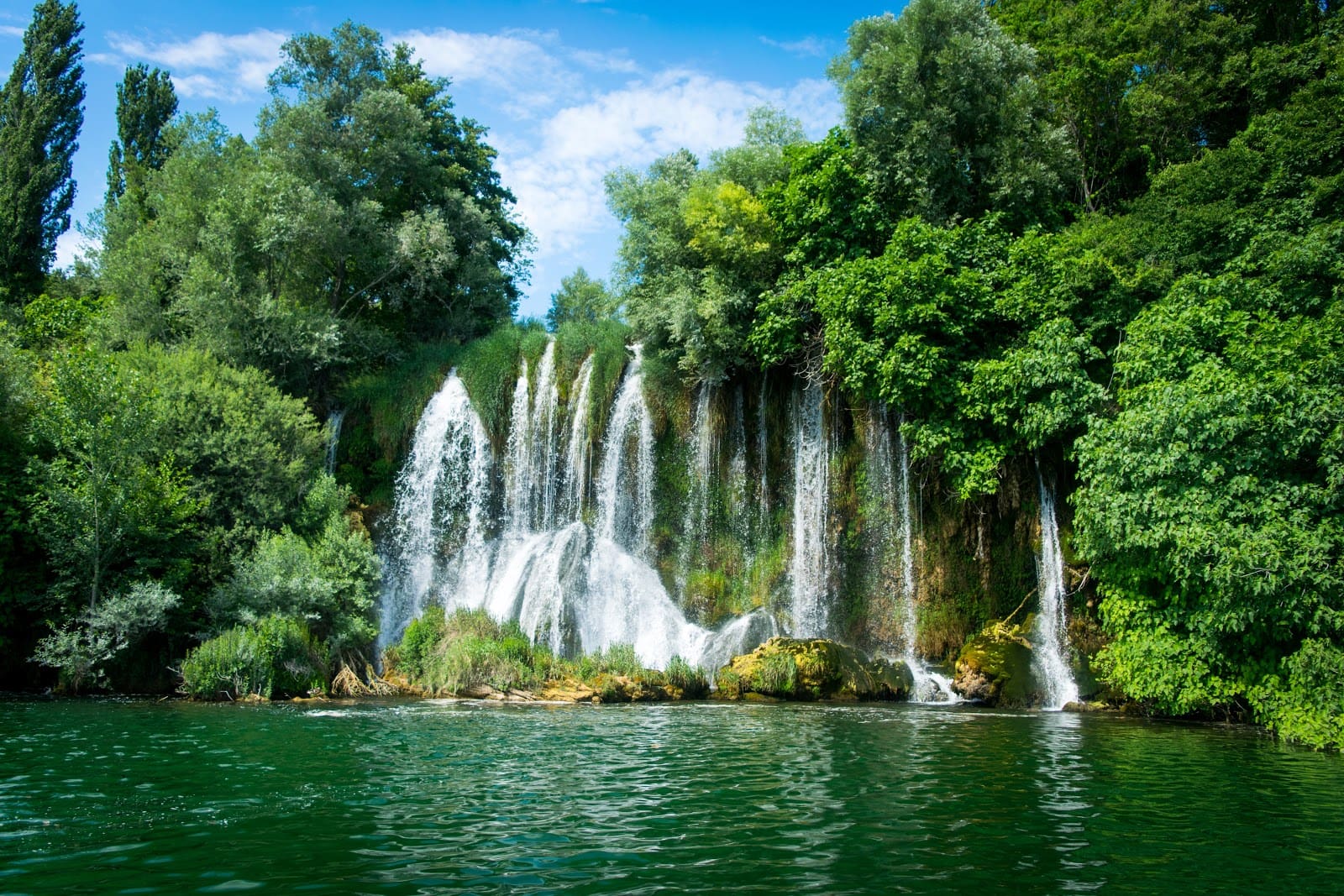 Croatia has eight incredible national parks, famous for stunning lakes and waterfalls
Amazing beaches with high mountains presenting the perfect beauty of nature
Best for wine lovers as Croatia has a history of winemaking, provides the indigenous grape wines
Croatia is considered a mecca of music and has quickly become famous for music festivals
CYPRUS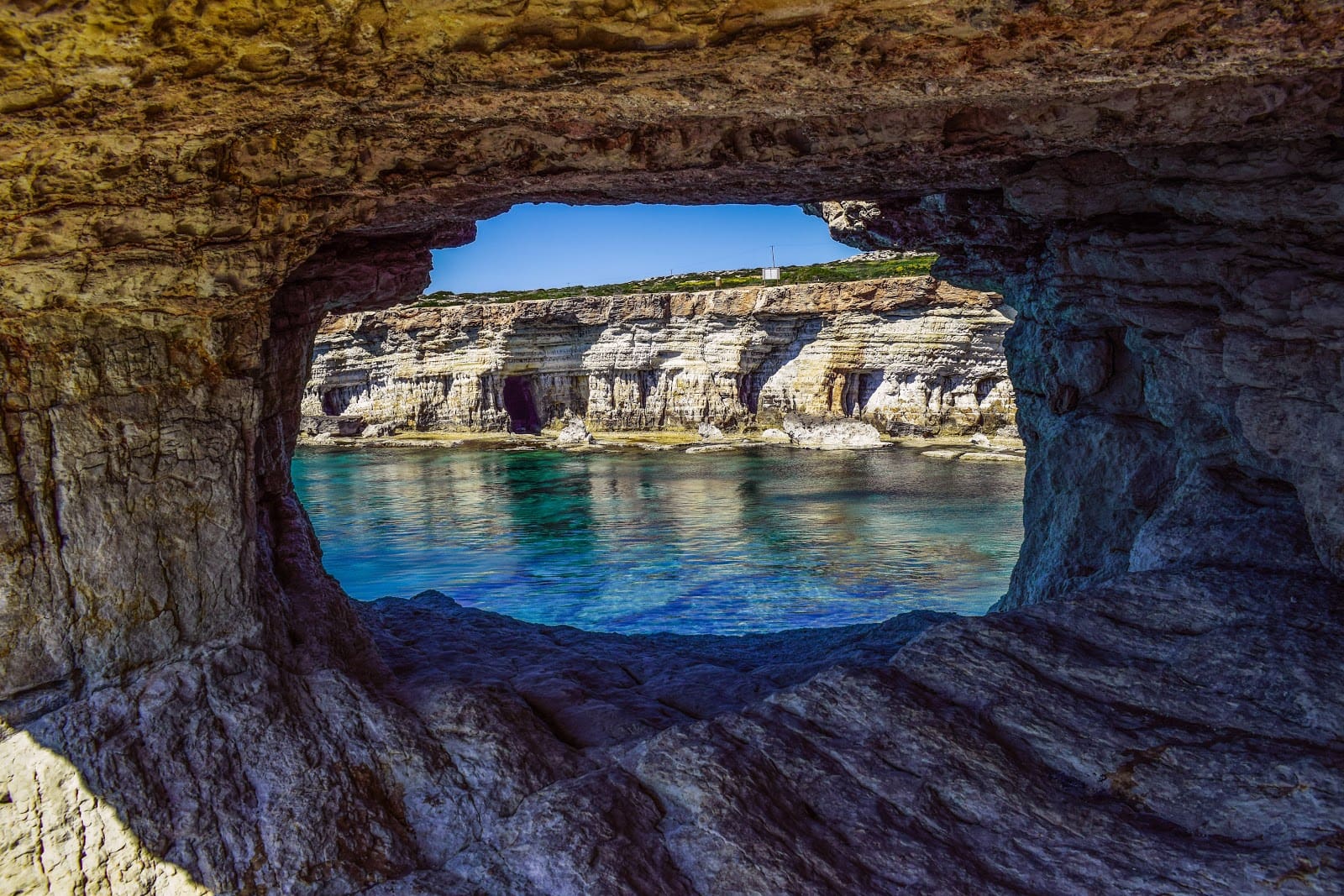 Cyprus is an island in the eastern Mediterranean Sea, famous since ancient times due to its mineral wealth, quality wines and superb natural beauty of wide beaches, mountains and fertile valleys. 
Cyprus offers Schengen visa holders to come into the country to enter, transit and stay without a Cypriot visa. The allowed period for this category of foreigners is 90 days within any 180 days. 
Here are some valid reasons to why visit Cyprus:
Cyprus is blessed with incredible year-round weather so, you can explore the magic of its beaches, the glory of its mountains and greenery of the valleys any time of the year
Golden sandy beaches; are the cleanest beaches in Europe and are best for water sports and swimming or just lounging 
Mediterranean Cuisine in Cyprus is a mixture of a variety of Middle Eastern, Southern Europe and Central Asian. It's sure to boost your taste buds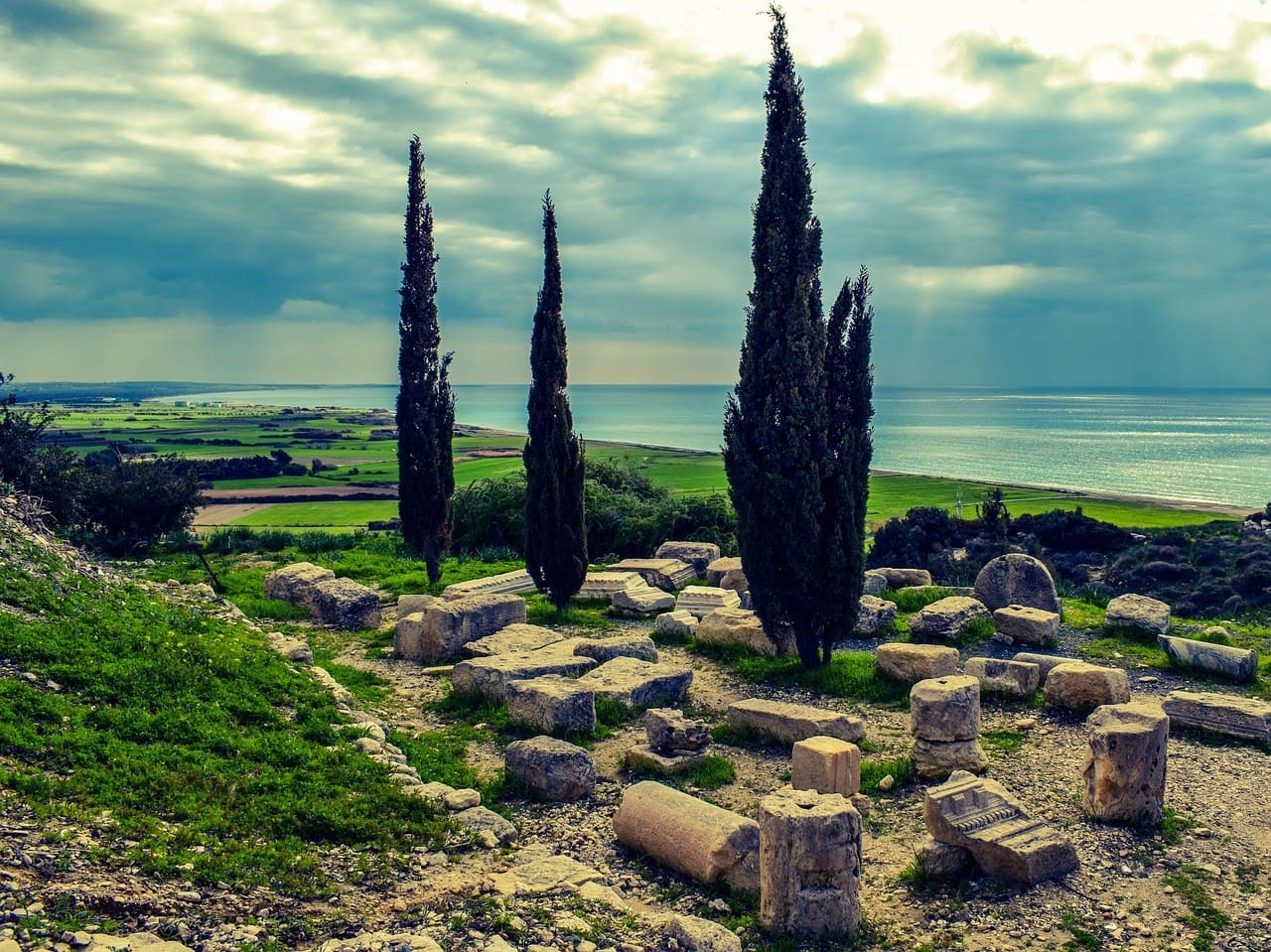 A number of historical antique sites from the Greco-Roman world is mesmerising in the eyes of its visitors
Welcoming; as one of the most peaceful places on earth Cyprus has friendly locals welcoming visitors 
A great place for nature lovers due to its natural sites and wildlife 
GEORGIA
The former Soviet republic of Georgia offers diverse architecture, sub-tropical valleys, the scenery of stunning mountains and, as an ancient wine-growing region, is a heaven for tourists.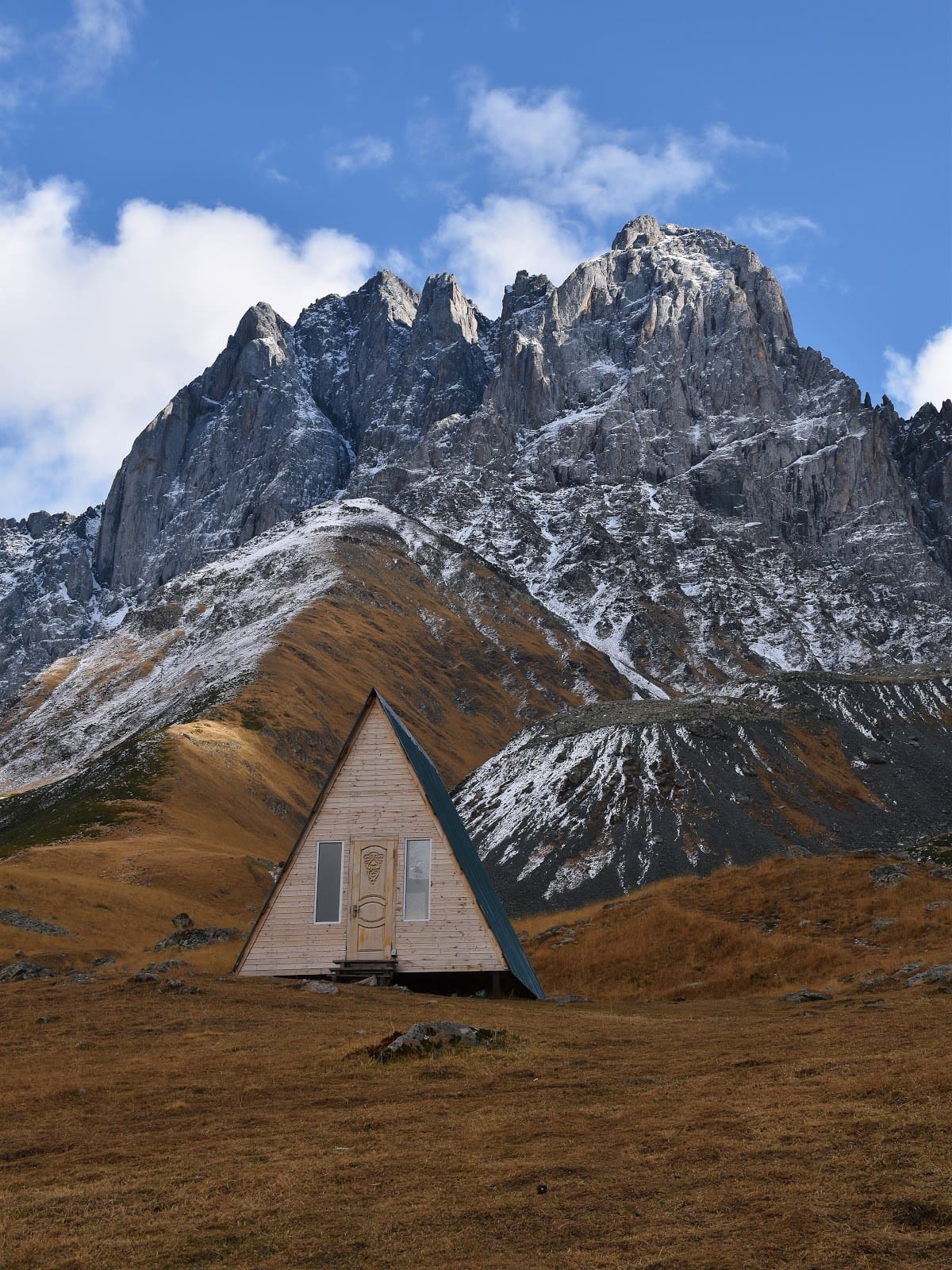 Like the above-mentioned countries, Georgia accepts a valid Schengen visa to enter, transit and stay for 3 months within any 6 month period. 
Georgia's rich culture and diverse landscapes with the legendary hospitality of the Georgian people inspire travellers to visit and explore to gain a deeper understanding of the country. 
Here are some prominent reasons to make your easy decision to visit Georgia: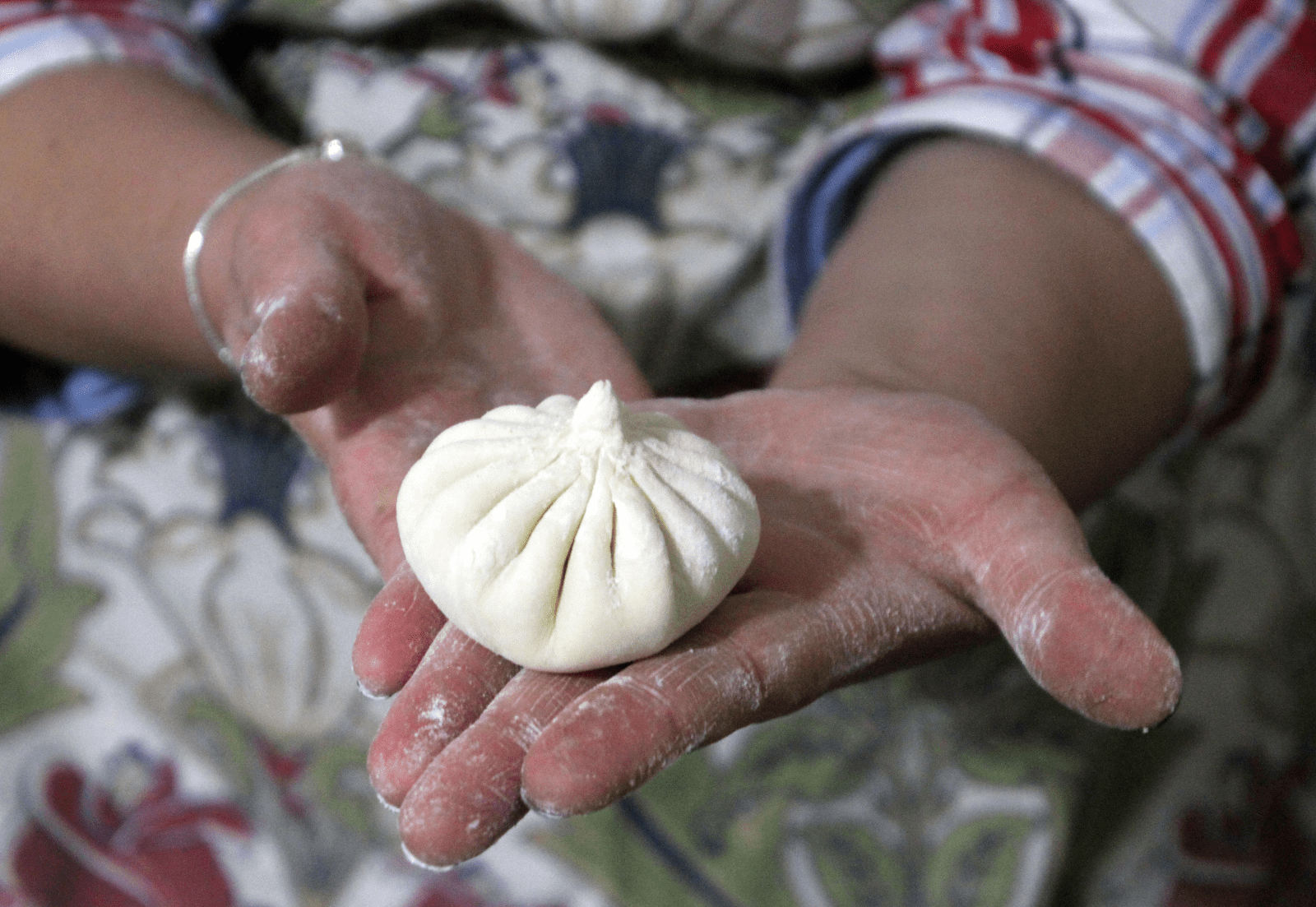 Food in Georgia is just amazing with fresh ingredients 
Mountain scenery of Georgia is so incredible that it takes you beyond this world 
Historical sites in this Georgia is a must to watch, with its biblical time surroundings, straddling Europe and Asia
Georgian hospitality is admirable; during your time in Georgia the locals will make you feel as welcome as if you are already home
Excellent wine… who doesn't like a drop of wine? The wines in Georgia must be sampled and is one of the reasons to visit this country
GIBRALTAR
Gibraltar has been a British overseas territory since the beginning of the 18th century. The land is a narrow peninsula of Spain's southern Mediterranean coast.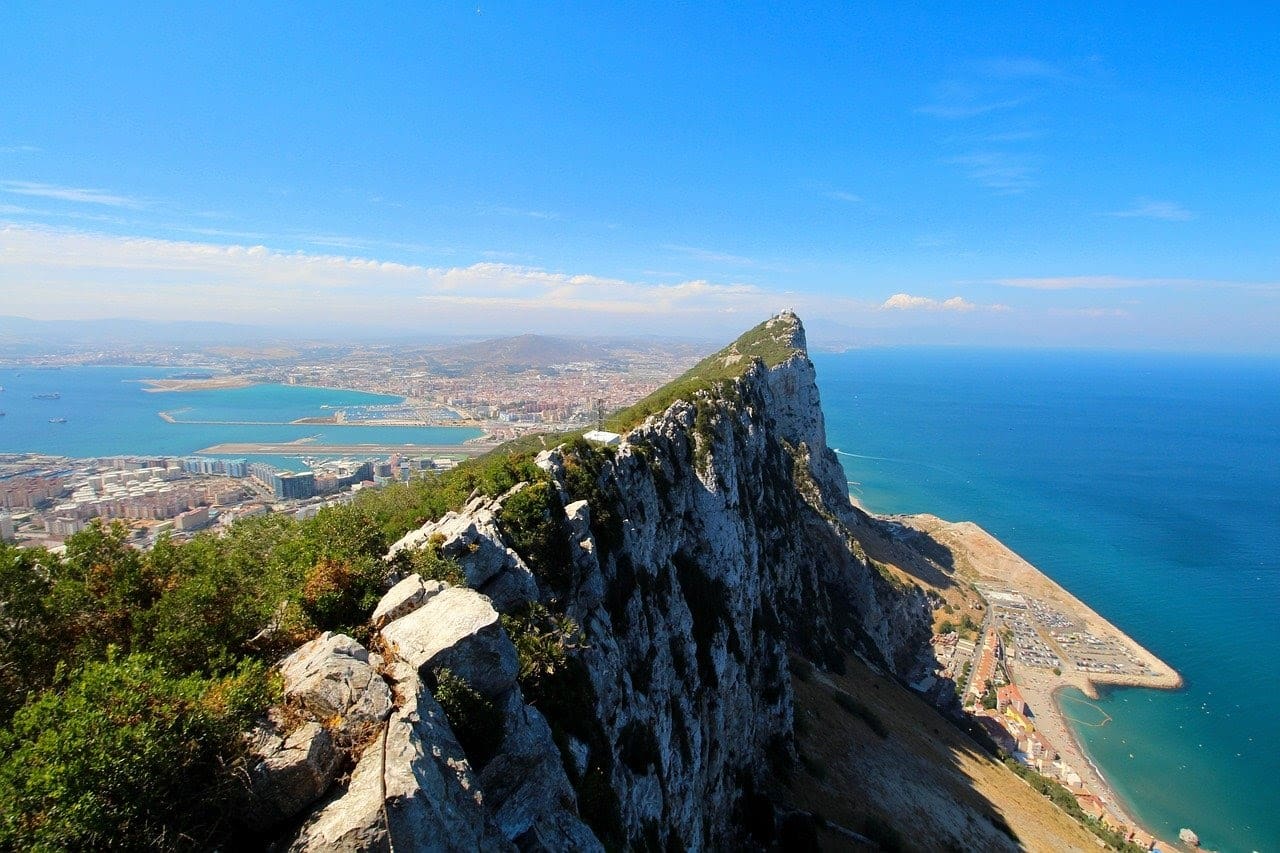 Gibraltar allows nationals of Morocco, China, Mongolia, India and Russia to enter, transit and stay if holding a valid multiple-entry Schengen visa and the allowed period is 21 days. 
This British overseas territory of Gibraltar has a blend of cultures, which make it one of the fascinating places to visit. 
Here are some reasons why this destination should be visited at least once in a lifetime: 
The unique location of Gibraltar gives you the opportunity to see both Africa and Europe continents at the same place with stunning views
Gibraltar's Great Siege Tunnels are one of Europe's most fascinating historical attractions, built in the 18th century by hand
The blend of cultures is the speciality of this area! From the top of the Rock is an unrivalled position from where you can see two countries Morocco and Spain that are  blended with British culture to give this territory its unique ambience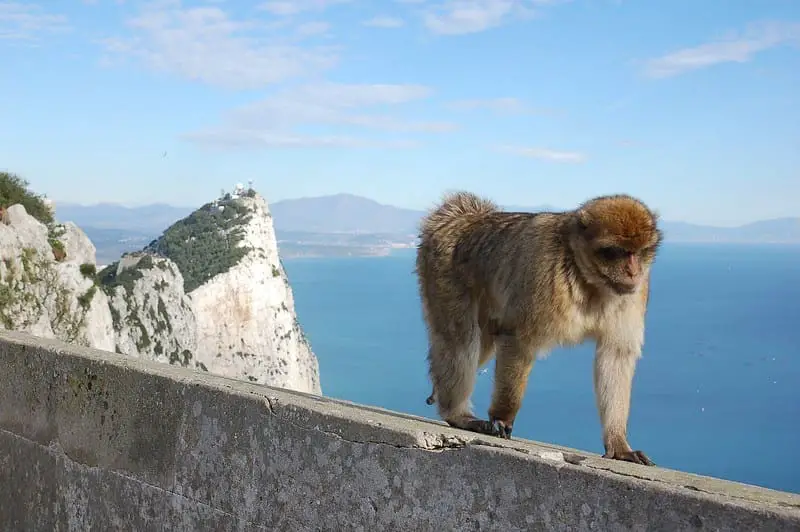 Gibraltar is famous for its Gibraltar Monkeys, so you can get a chance to observe these cheeky remarkable creatures during your visit
A pretty thriving shopping scene with incredible scenery and wildlife, quenching the needs of tourists
Dolphin spotting at the Bay of Gibraltar is an amazing lifetime experience to spot the wild Dolphins splashing in the Mediterranean Sea close to you
Tasty seafood… enough said! 
KOSOVO
In the Balkans region of Europe, Kosovo is a self-declared independent country and got independence from Serbia in 2008.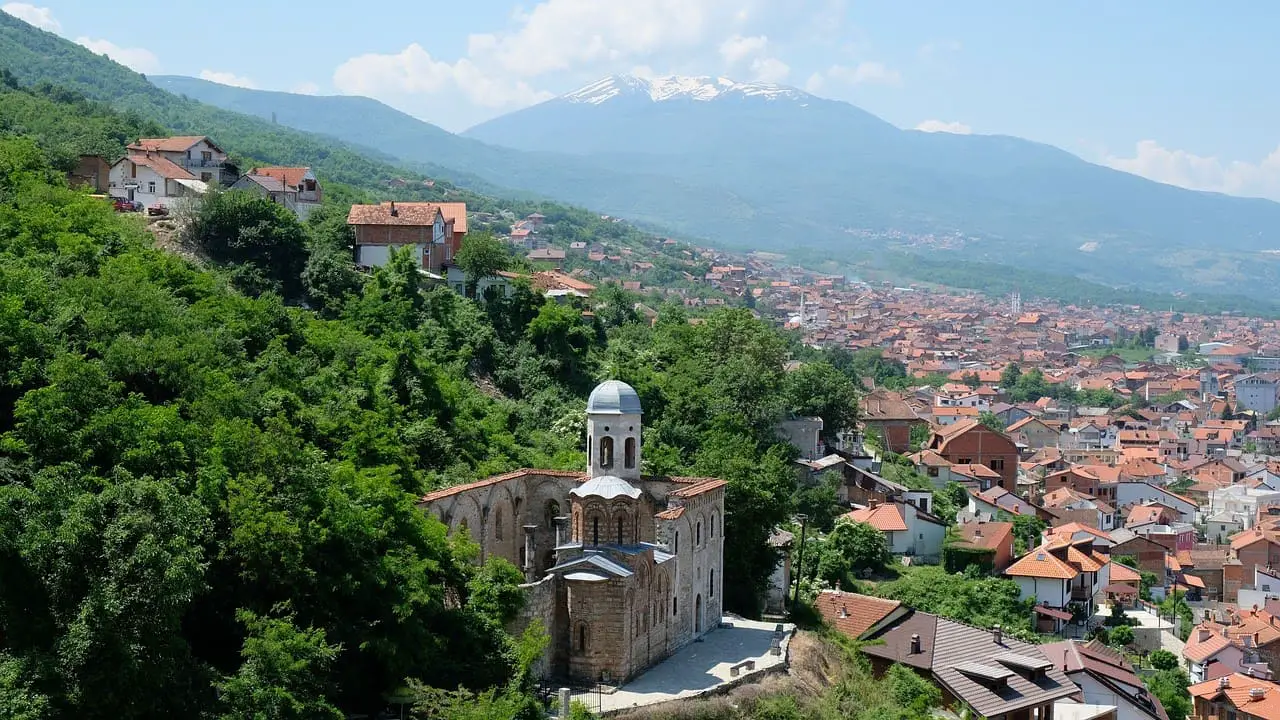 Foreigners who possess a valid multi-entry Schengen visa do not need to obtain a Kosovo visa to enter, transit and stay in the Republic of Kosovo for up to 15 days within any 180 days. 
Although Kosovo has had a difficult and bloody history, since 2008 after the declaration of independence, it started to attract tourists, thanks to its unexplored natural beauty, friendly locals and delicious food.  
For your next travel destination, Kosovo has a lot to offer its visitors:
It is affordable for tourists as one of the cheapest countries to visit in Europe, you can buy a full meal for under a Euro!
The friendly nature of the locals will surprise you! everyone is willing to have a conversation about your travels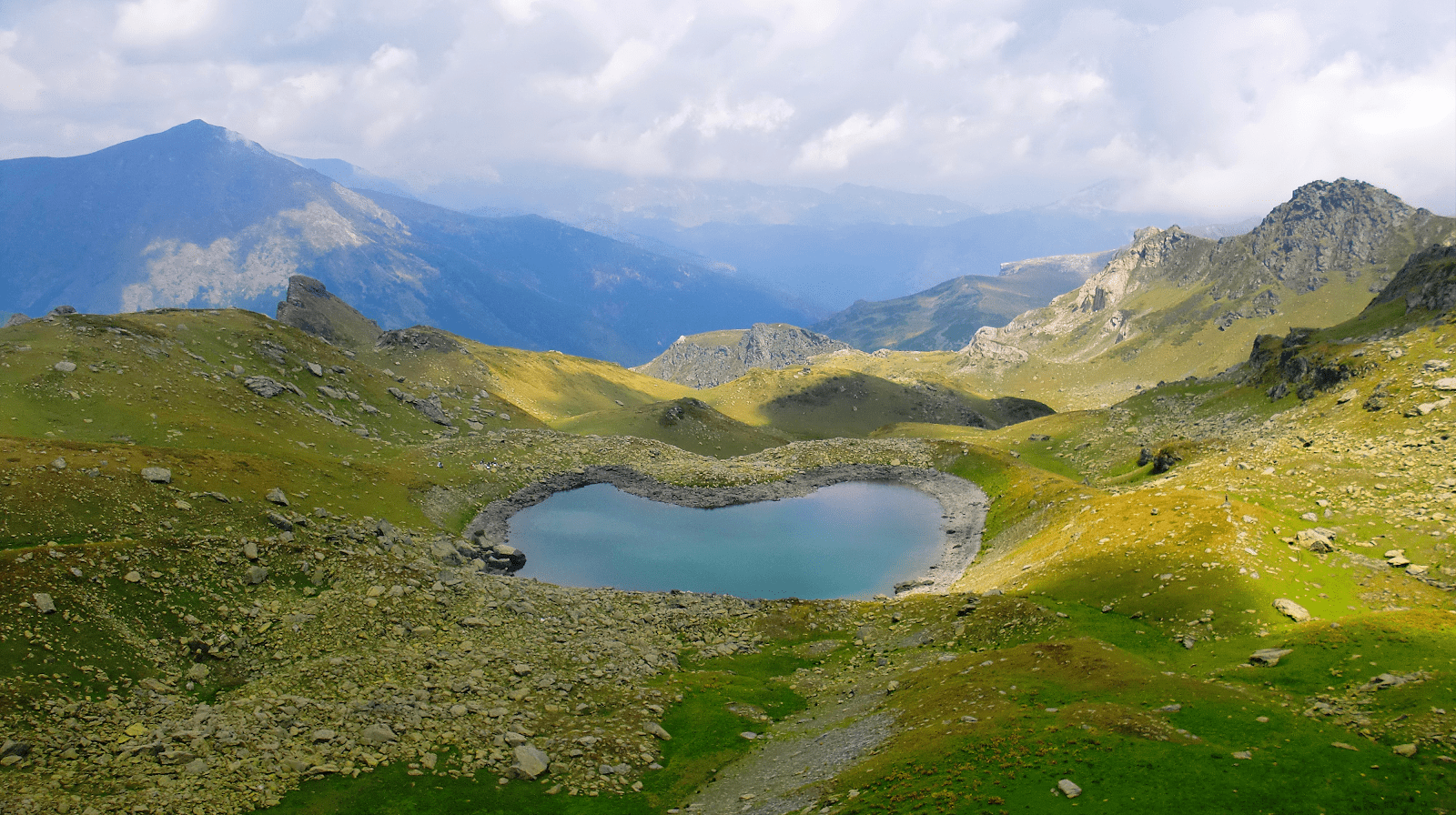 The natural beauty of Kosovo is something out of this world, from snow capped peaks to rolling countrysides, caves and canyons and stunning views that will blow your mind 
The delicious food in Kosovo is as hearty and welcoming as its people! Try the Sujuk (spicy sausage) or the traditional Albanian Tavë Kosi (a dish of meat, tomatoes and aubergine), they are both worth-tasting
The rugged mountains and the stunning untouched beauty of Kosovo is like a heaven for skiers in winter 
MEXICO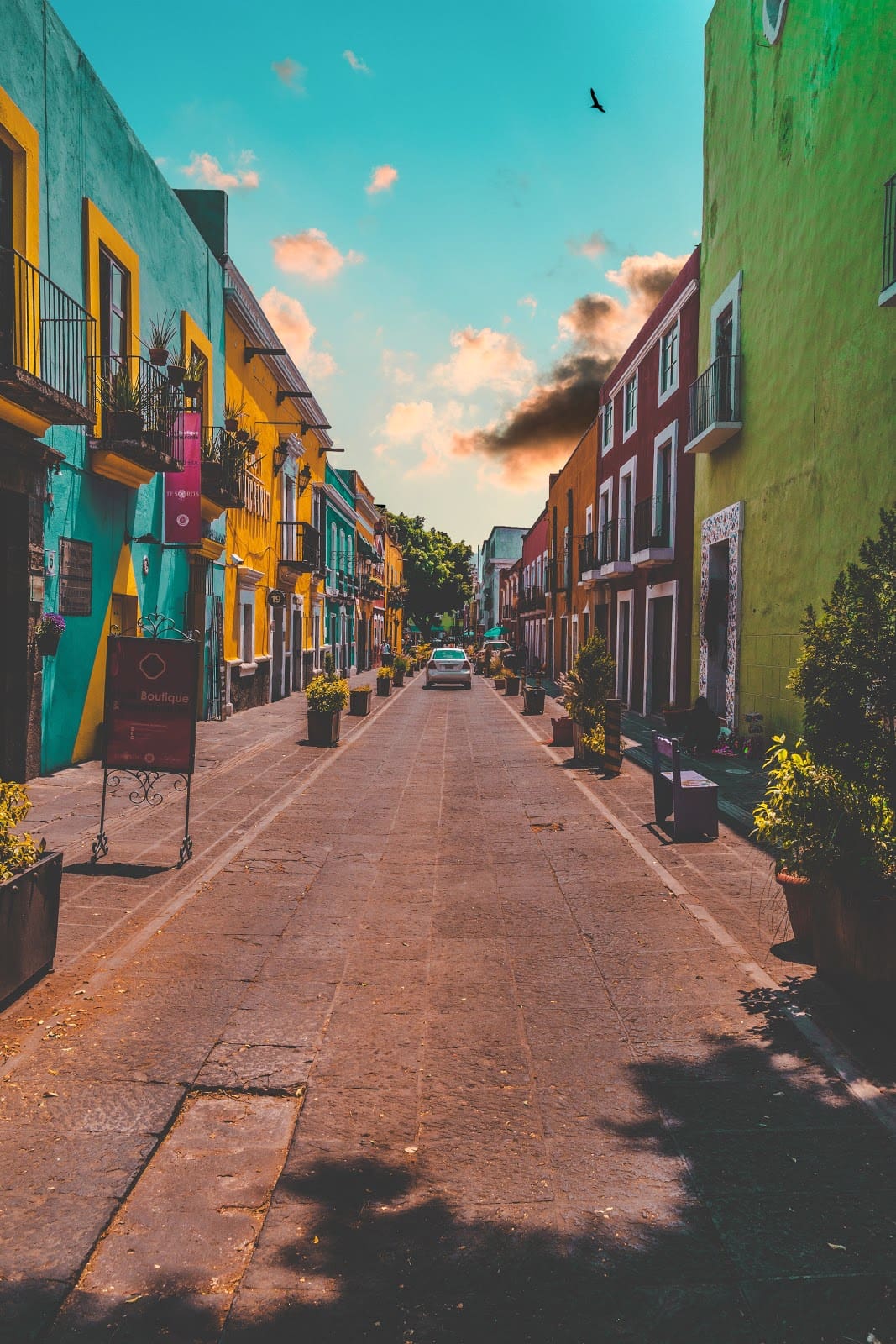 Mexico is a Southern part of North America and the 3rd largest country in Latin America. If you don't know where it is…. Where have you been all this time?
You do not need a Mexican visa to enter, transit and stay in Mexico if you hold a valid Schengen visa.  
Mexico's tourism industry is growing rapidly every year because of its beautiful beaches, diverse ecosystem and some of the most incredible ancient sites in the world.
Here are the top reasons why you should make Mexico your next holiday destination:
Mexican beaches could be the foremost element to head towards this destination. There is an amazing combination of sun and golden sands which is suitable for plenty of beach sports. From Cancun to Baja, you'll be spoilt for choice!
As an "Aquarium of the world'' in the sea of Cortez, off the coast of Baja California about 900 fish species and dozens of marine mammals gather to feed and breed there, which provides breathtaking whale-watching views and sometimes elusive blue whales can sometimes also be seen… If you're lucky!
Mexico is steeped in a rich history of ancient civilizations, from the world-famous Chichen Itza to the ancient city of Palenque. Someone looking for ancient and modern cultures should go there to enjoy both sights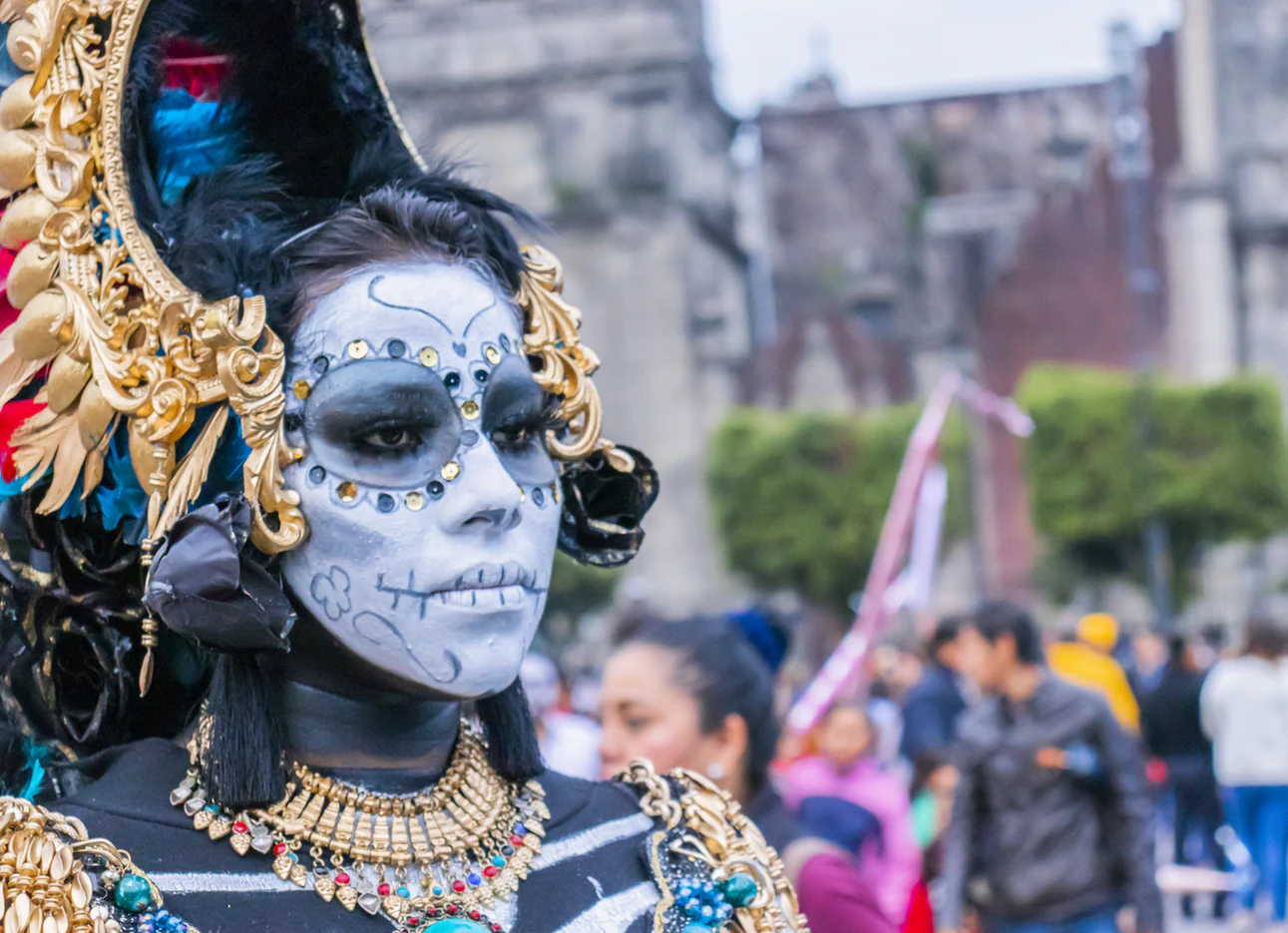 The vibrant Mexican culture is very unique, such as the spiritual festivals held every year for 3000 years as an old tradition to celebrate the memory of those who have passed. 
Mexican food… BOOM!!!…. attracts visitors in droves for its authentic dishes like guacamole, tacos and chilaquiles. Famous among locals and visitors too. The food is worth the visit alone!
MONTENEGRO
Montenegro is associated with the most beautiful meeting of land and sea on this planet. It is a tiny Southern European country with crystal clear waters and white sandy beaches and is ideal for sun-seekers.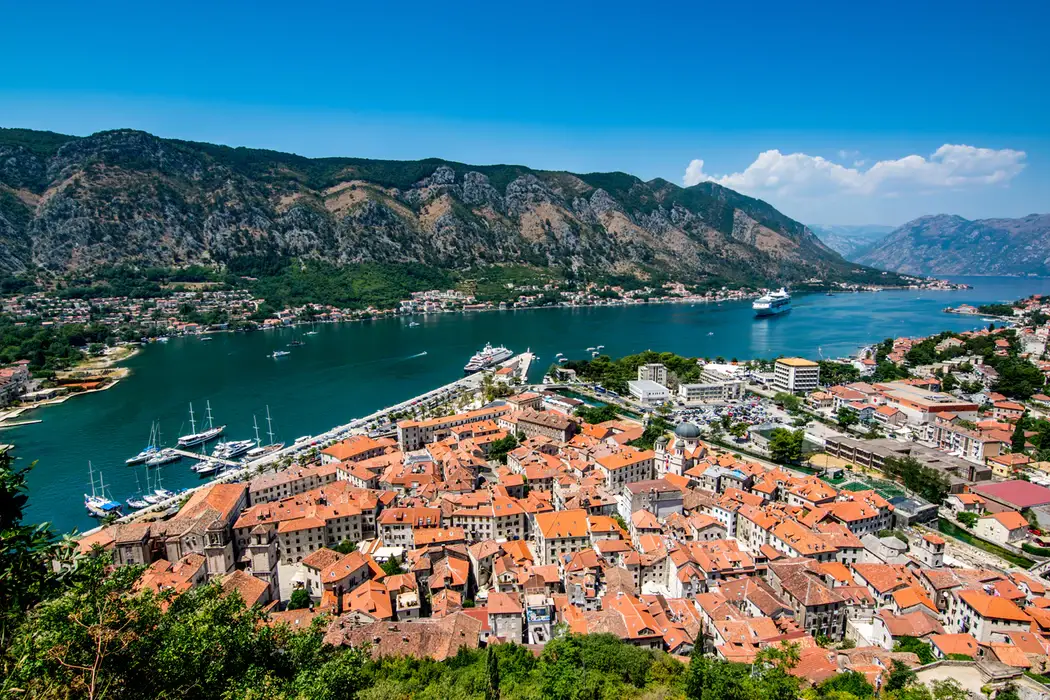 The Republic of Montenegro offers visa-free entry to valid Schengen visa holders to enter, transit and stay in the country for a maximum of 30 days within 180 days. 
This country, as a Mediterranean pearl, is becoming one of the prefered travel destinations due to its breathtaking unscathed nature, historical cities, authentic food and friendly and welcoming people. 
Here are some prominent reasons to visit Montenegro:
Despite all beauty and luxury views, Montenegro is one of the few affordable countries where you can enjoy your holidays with a "pocket-friendly" price 
The long coast sunny beaches make for a favourite place for holidaymakers, beach lovers, and sun addicts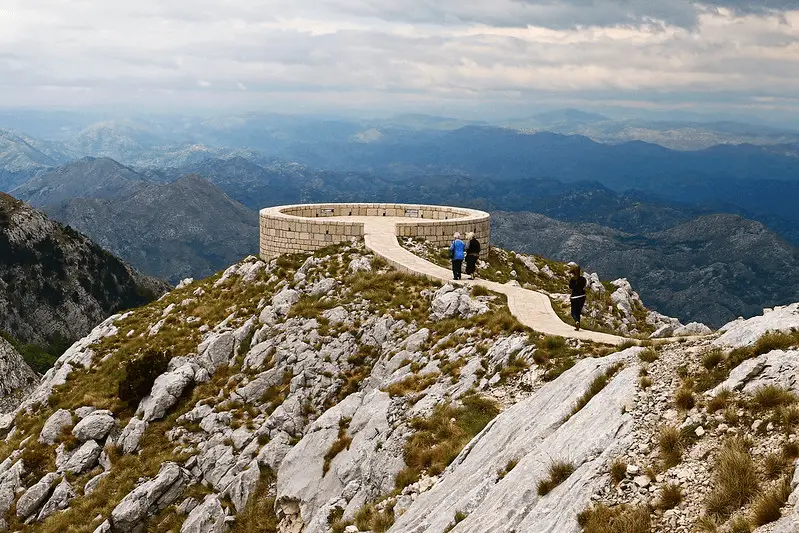 A haven for outdoor activity lovers; 80% of this country is covered in mountains so it's ideal for hiking, biking, rafting, kayaking, and zip-lining, which will provide you with an unforgettable experience.
Montenegro food is influenced by Turkish, Austrian, Hungarian and Italian cuisine, which makes it interestingly delicious. Just to try those diversified dishes will satisfy your visit
Open-air clubs, bars, cafes, pubs with live music are perfect for nightlife seekers and Montenegro offers all this adventure for party-goers.
The rebellious history of this country and monuments of this autonomy can be found all over the country, as the Ottoman Empire ran roughshod over the entire Balkan region for multiple centuries.
NORTH MACEDONIA
The Republic of North Macedonia is in the south-central Balkans, located in the north part of the area traditionally known as Macedonia. Macedonia offers lively culture, plants and animals, tasty food and, most importantly, the hospitality of local people is enough to satisfy you to visit this fantastic place.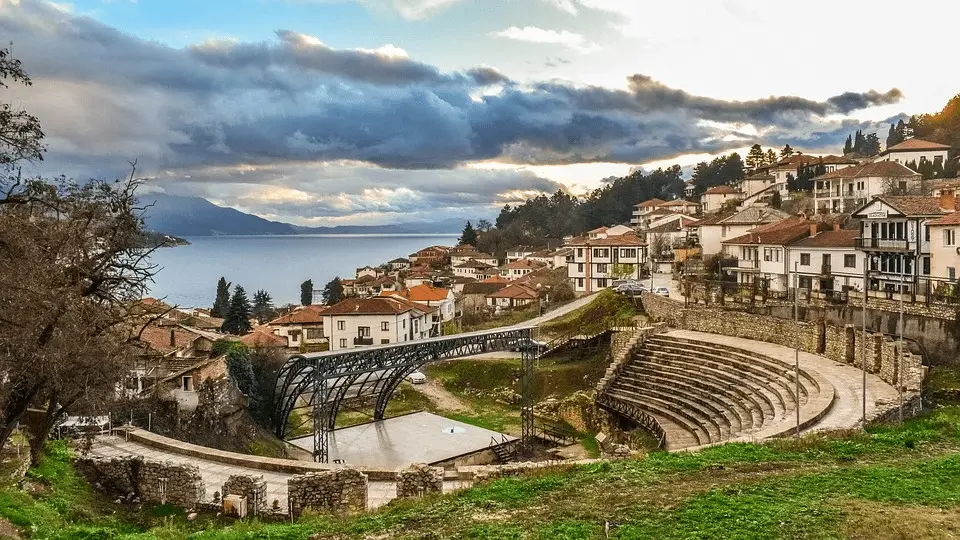 Travellers having a short-stay Schengen visa (type C) can enter, transit and stay in North Macedonia for 15 days per entry within 180 days.
The dramatic mountains of North Macedonia have blissfully tranquil walking trails, which give you great riding opportunities! Here is a number of reasons to mark North Macedonia in your diary for your next vacation destination:
Skopje, the capital, has old ruins and monuments along with modern construction, so the juxtaposition of old and new is breathtaking
Macedonia has three astonishing national parks: Mavrove, Galichia, and Pelister that offer a number of marked hiking trails and beautiful scenic drives on improving roads
The diverse Macedonian cuisine, like stuffed peppers, baked beans, and traditional moussaka are just heaven for the mouth. The diverse taste of food in this country have hints from Mediterranean and Middle Eastern and some Italian, too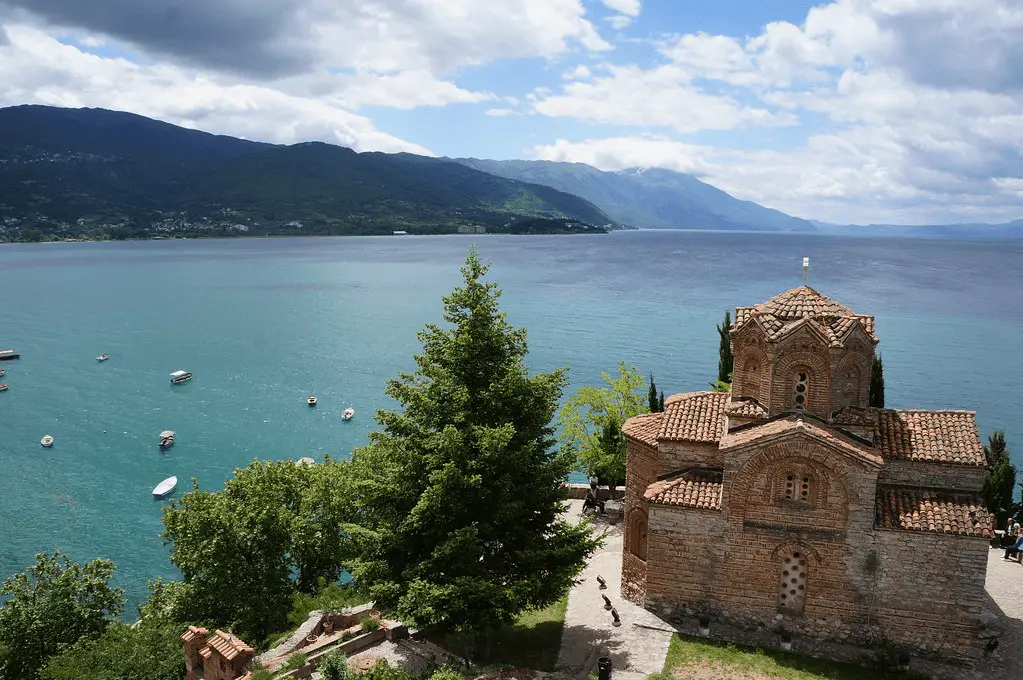 Over-water bungalows on the shores of Lake Ohrid, part of the Bay of Bones Museum provides a unique experience of history on the edge of waters
North Macedonia is also renowned for some of its very unique and lively festivals: Strumica carnival, Skopje Summer Festival, and Galicnik Summer Festival are some of them
Red wine lovers should definitely visit North Macedonia: 80% of its wine production is red wine, and Macedonia has been a wine producer since the 13th century 
The local people of this country are so welcoming and peaceful that you would love to come back
ROMANIA
Romania is a south-eastern country in Europe with the most diversified biogeography in all of the EU. From snow-capped mountains to green hills covered in forests and vineyards and sandy Black Sea beaches, Romania has something for everyone.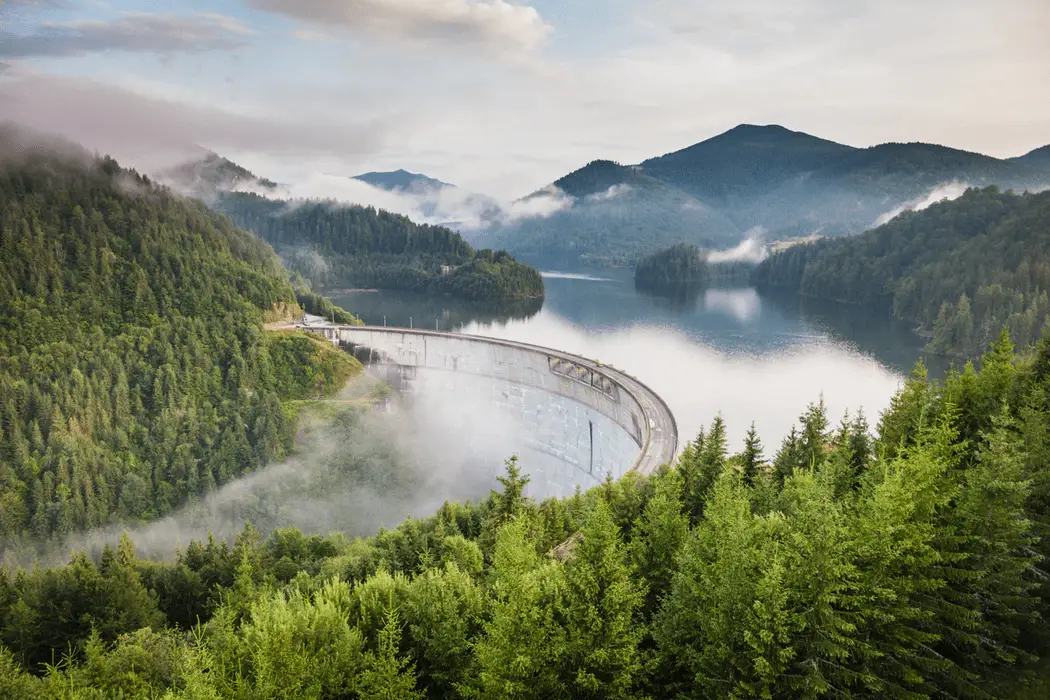 Romania has been trying to join the Schengen Area member countries and have met the requirements but have had opposition from joining from other members due to concerns raised by other member states. Expect Romania to join the Schengen zone in the not too distant future.
In the meantime, travellers seeking to enter, transit and stay in Romania need a valid Schengen visa (type C, double or multiple entries). The allowed period is 3 months within a 6 month period and the visa must be used in the territory of the Schengen area first. 
If you are still not convinced, then here are some irresistible reasons to head towards this spectacular country of Romania:
Breathtaking nature of Romania is something irresistible that nature lovers can not stop themselves to visit this marvellous beautiful country
Best hiking spots in the Bucegi mountains and others that take you in a vast wild space where you will see nature in a whole new light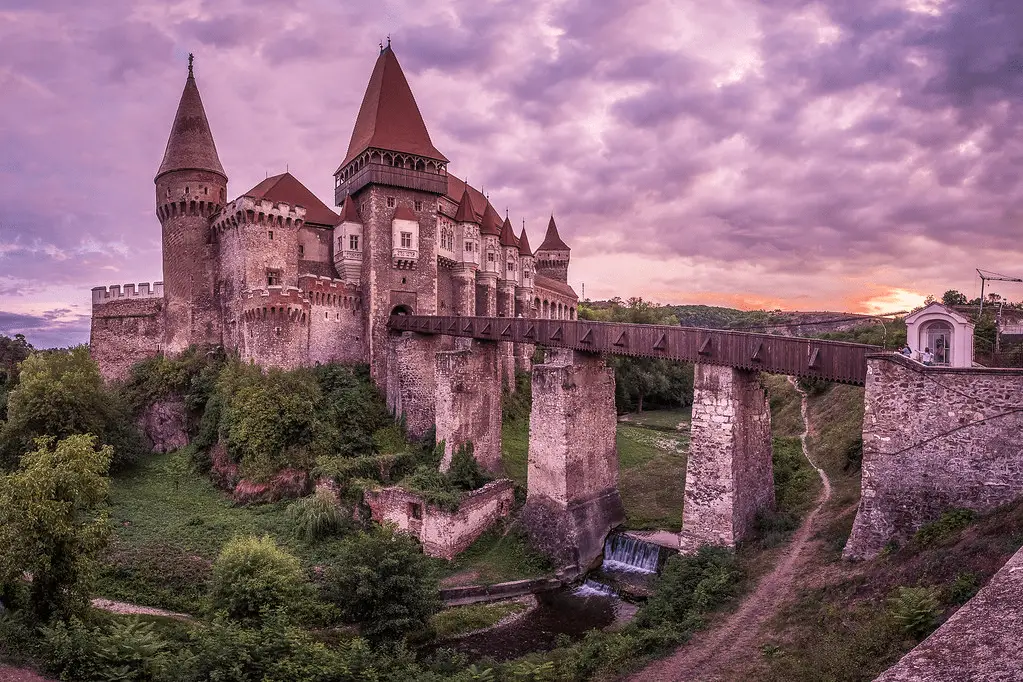 If you are looking for historical and natural beauty, then Romania is the place with the oldest ever human remains in Europe
Romanian cuisine is delicious and the focus on taste and ingredients makes it special
Festivals are the most exciting and lively side of Romanian culture from local village festivals to electronic music, Romania will surprise you with the variety of its culture
Romania is constantly rated among the cheapest destinations in Europe, so it is perfect for budget travellers
… did anyone say anything about Count Dracula and Transylvania yet?… just did! Check out the myths and legends in Romania.
SAO TOME and PRINCIPE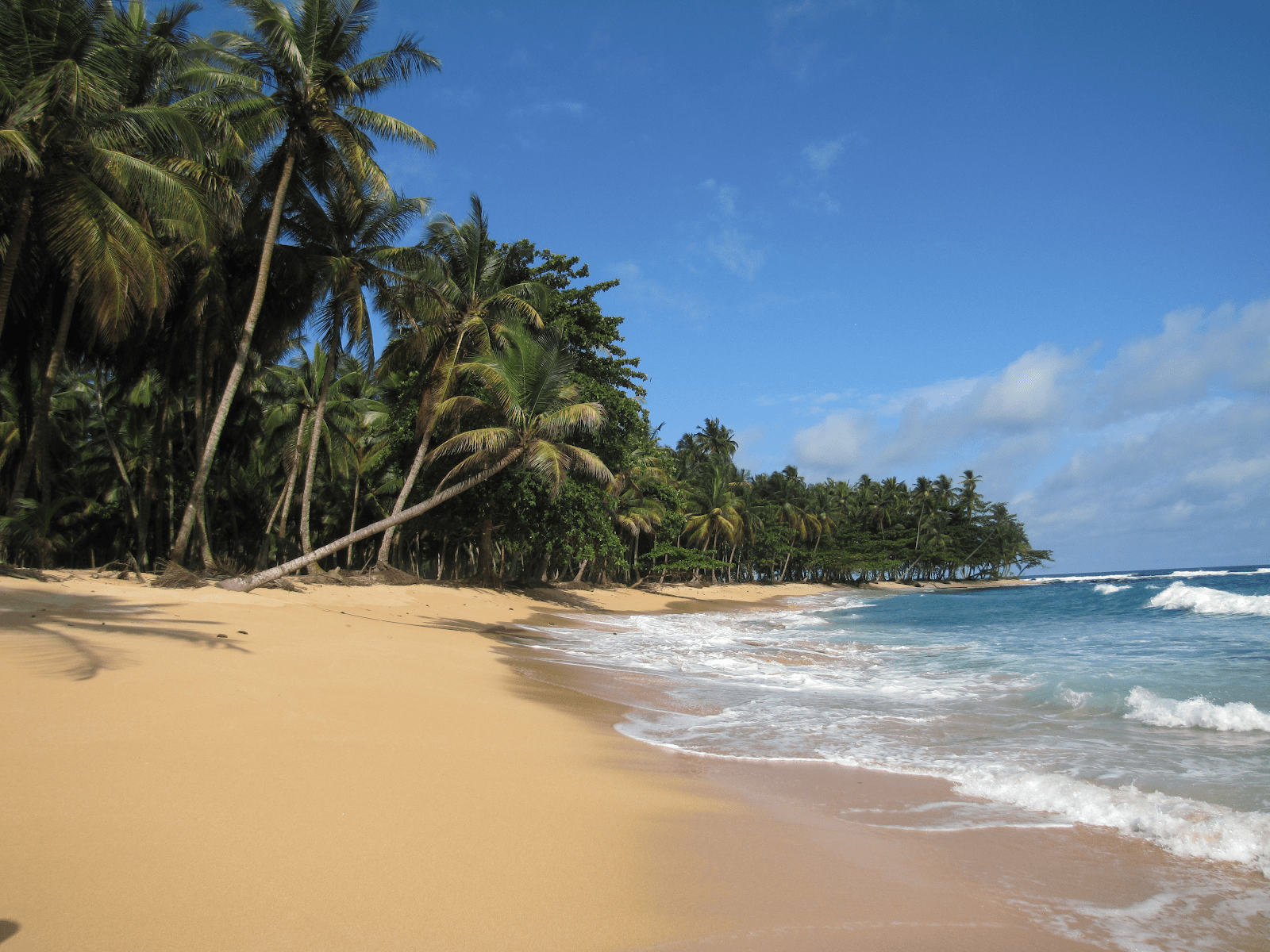 Sao Tome and Principe is a central African country consisting of two islands (Sao Tome and Principe Islands) on the Atlantic coast of central Africa. 
With a valid Schengen visa, there is no need to get a Sao Tome and Principe visa. You can enter, transit and stay for 15 days within a 6 months period. 
These tiny tropical islands blend natural wonders with a fascinating history and a big bunch in terms of a variety of activities. Here are a handful of top reasons to visit these stunning islands of Africa:
Emerald forest of the islands are just stunning with vegetation and full of wildlife with ascending volcanic peaks that have numerous thrills on tap
The luxury tented Eco villas, beachfront bungalows and colonial plantation houses is a guarantee for comfortable accommodation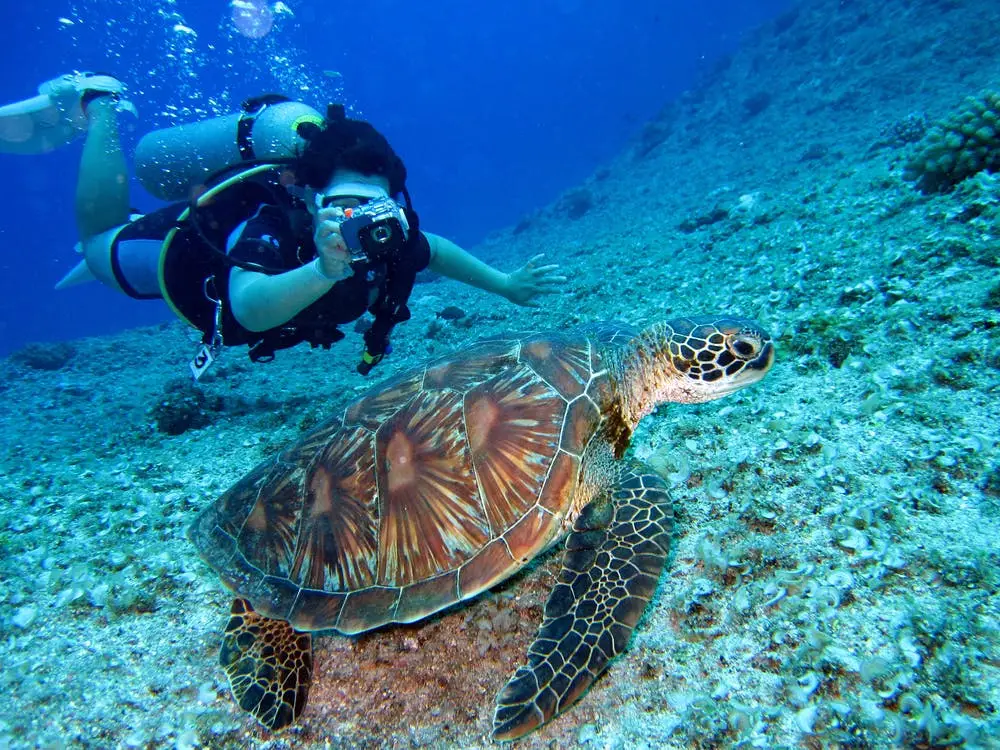 You will admire surprisingly amazing views of wildlife with your naked eyes when colourful fishes snorkel, turtles laying eggs on beaches, monkeys on the trees and humpback whales will appear in the waters… these unbelievable scenes will take you away from any worries you currently have.
The food in Sao Tome and Principe is so delicious and cheap, so you can enjoy economical and good food with amazing views
Good news for chocolate lovers, because these islands are famous for cocoa production, so you can visit the Corallo farm in Principe and try the caramel salted chocolate in Sao Tome.
SERBIA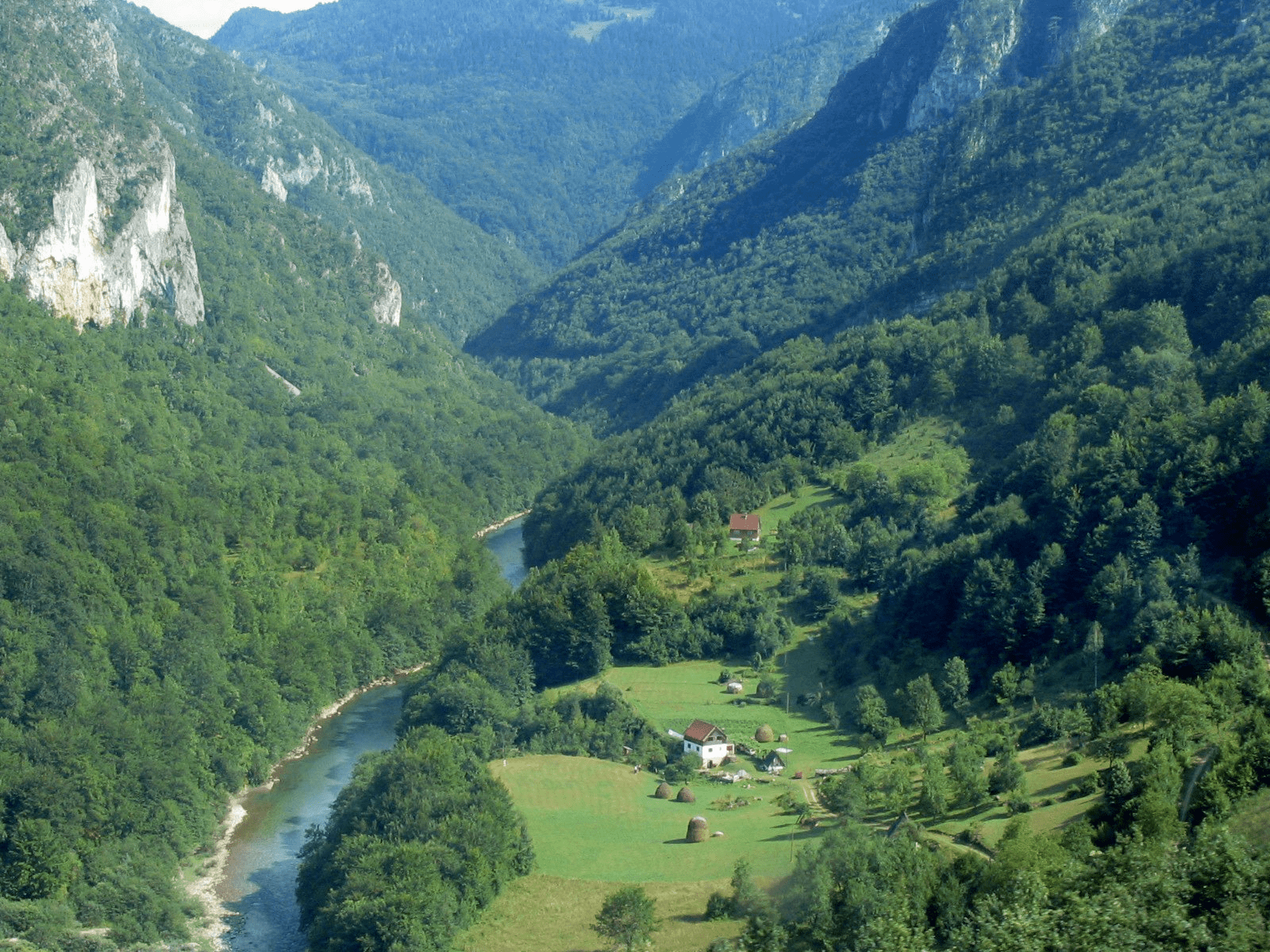 Serbia is a west-central Balkan country that was part of Yugoslavia in most of the 20th century. Serbia is a land of calmness and ruckus, of peace and conflict and great history with nature. 
So, if you are thinking of visiting Serbia then it is a good time because as of 30th October 2014, the Republic of Serbia decided to allow foreigners with valid Schengen visas to enter, transit and stay for a maximum of 90 days within 6 months. 
Here are a few of the top reasons why you have to visit this beautiful country:
Serbia is famous for its nightlife: it is an ideal place if you are a party animal! Belgrade's beer pub, party boats, bar, and clubs are magnets for every tourist. There's a lot more to Serbia's nightlife than Belgrade's party places, you just need to visit Serbia for unforgettable days and dreamy nights.
Glorious food can be found all over Serbia, food lovers can find a variety of dishes with deliciousness in abundance.
Undiscovered nature of Serbia is amazing: go see the hidden waterfalls at Mt. Stara Planina and the mountains of Western Serbia like Tara and Zlatibor 
Customs and celebrations are part of their culture and especially traditional rituals that take place in December and January give the perfect opportunity to experience the spiritual nature of Serbian folk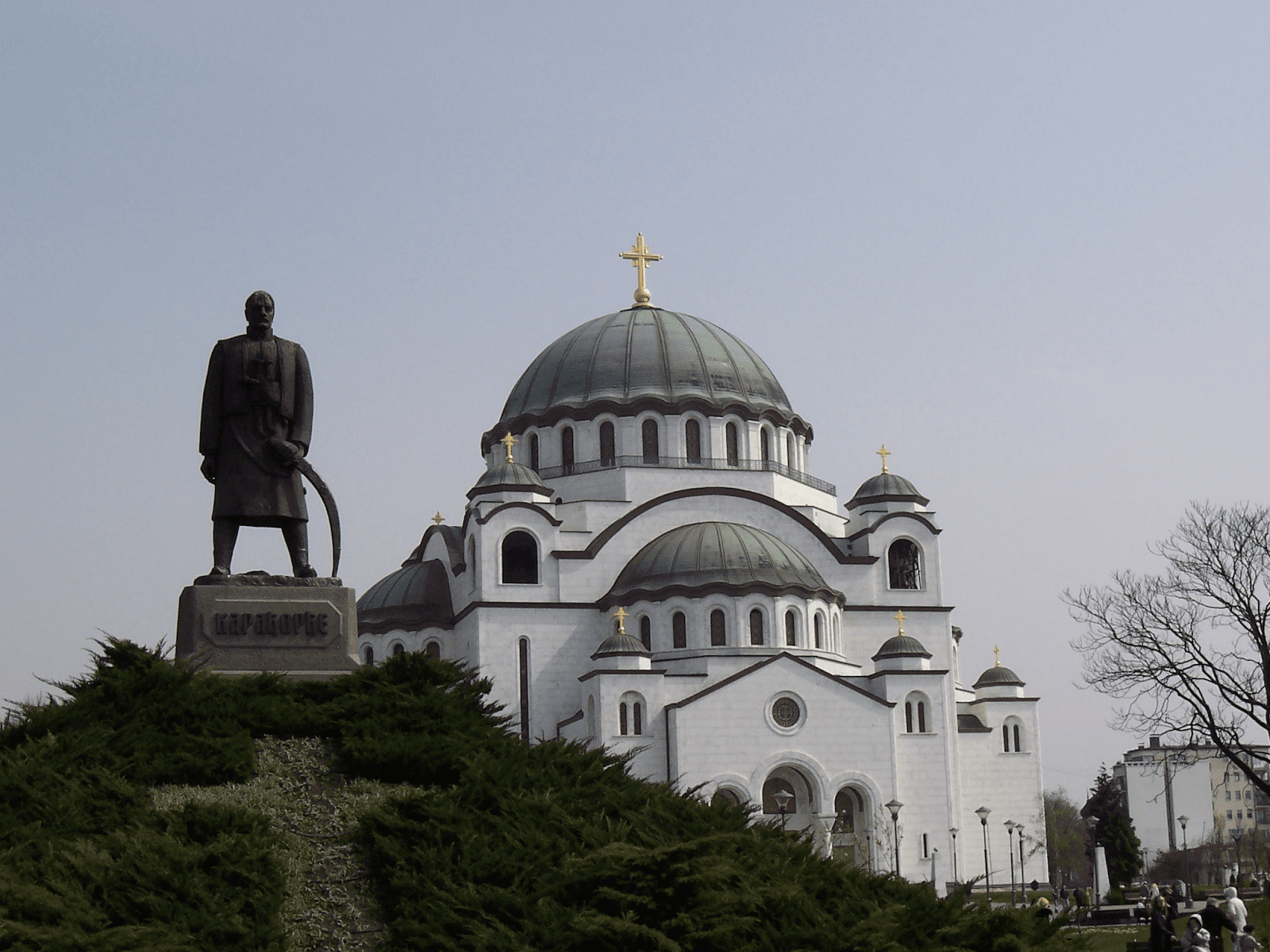 Another good reason to spend holidays in Serbia is that it is cost-friendly. You can enjoy low-cost travel arrangements, cheap food, tickets for museums & manifestations and other services at a low price
TURKEY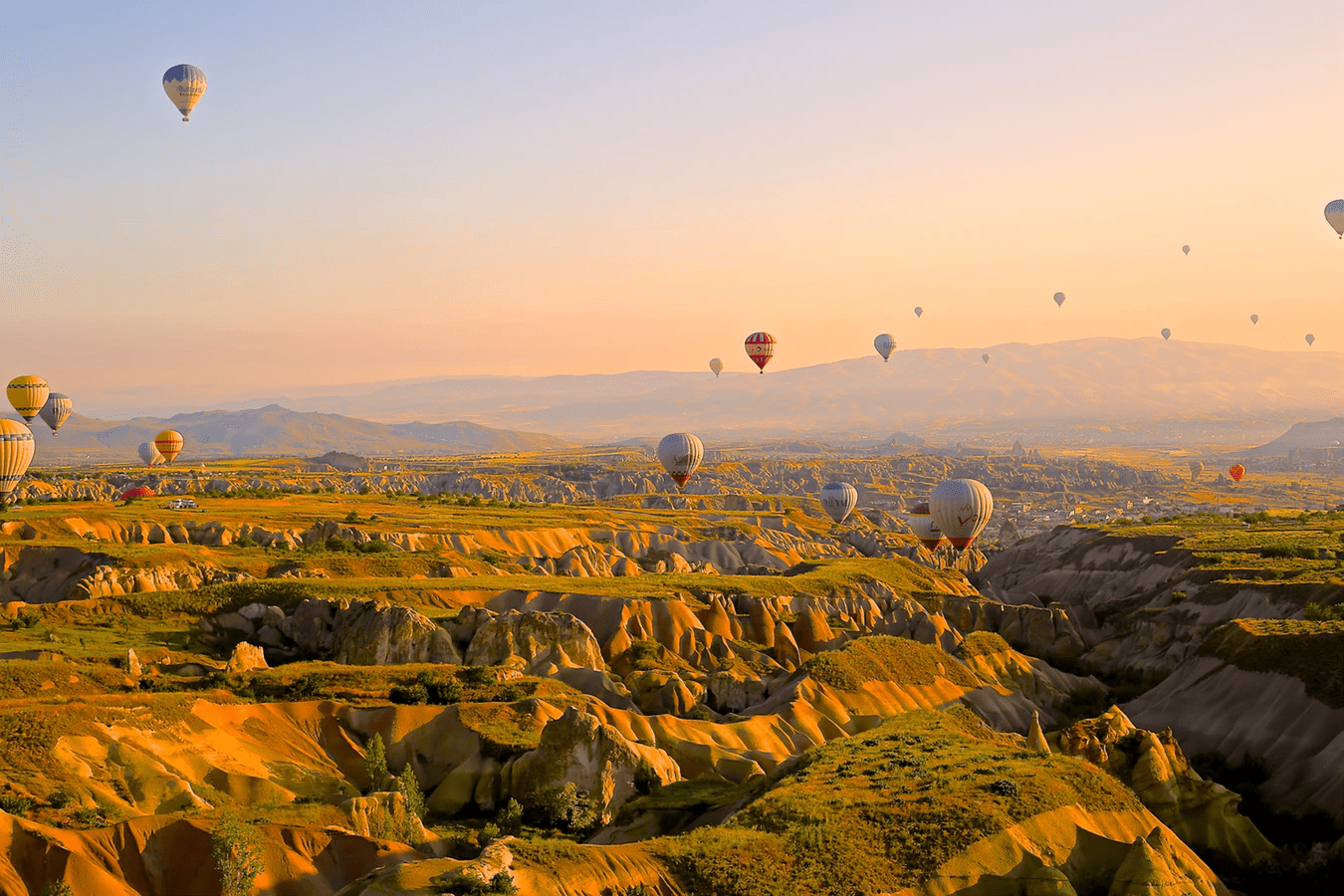 Turkey has a unique geographic position, lying partly in Asia and partly in Europe. Throughout its history, it has acted as a barrier and a bridge between the two continents. 
Turkey has had its sights on joining the EU, and by extension, the Schengen area but talks have been long and no light yet. In the meantime, nationals of:
Afghanistan, Angola, Bangladesh, Benin, Botswana, Burkina Faso, Burundi, Cameroon, Cape Verde, Central African Republic, Chad, Comoros, Côte d'Ivoire, Democratic Republic of Congo, Djibouti, Egypt, Equatorial Guinea, Eritrea, Ethiopia, Gabon, Gambia, Ghana, Guinea, Guinea-Bissau, India, Iraq, Kenya, Lesotho, Liberia, Libya, Madagascar, Malawi, Mali, Mauritania, Mozambique, Nepal, Niger, North Korea (Democratic People's Republic of Korea), Pakistan, Philippines, Republic of Congo, Rwanda, Sao Tome and Principe, Senegal, Sierra Leone, Somalia, Sudan, Swaziland, Tanzania, Togo, Uganda, Vietnam, Yemen, Zimbabwe, 
holding a valid Schengen Visa are allowed to enter, transit and perform short-stays in Turkey. 
Recently, the Turkish Government has decided to abolish the visa requirements (UK visitors had to pay £27 for a permit to travel and an additional £10 when entering Turkey)  for EU citizens as well as United Kingdom citizens for tourists to travel to Turkey for 3 months within a 6 months period and this new rule will apply from 2nd March 2020.
The ruins of ancient empires, crystal clear waters, high mountains and cosmopolitan cities in Turkey still attract visitors.
Here are some of the best reasons to book your trip to Turkey:
Delicious Turkish cuisine is globally famous for its taste and uniqueness. Turkish grilled meats, doner kebab, sutlac, and the renowned Turkish delight Baklava are mouthwatering and every tourist needs to try these heavenly foods. BTW, don't forget the Turkish Delight itself.
Turkey is full of beautiful landscapes and scenery, the national parks of this country are protecting its flora and fauna. All this amazing natural heritage is worth the visit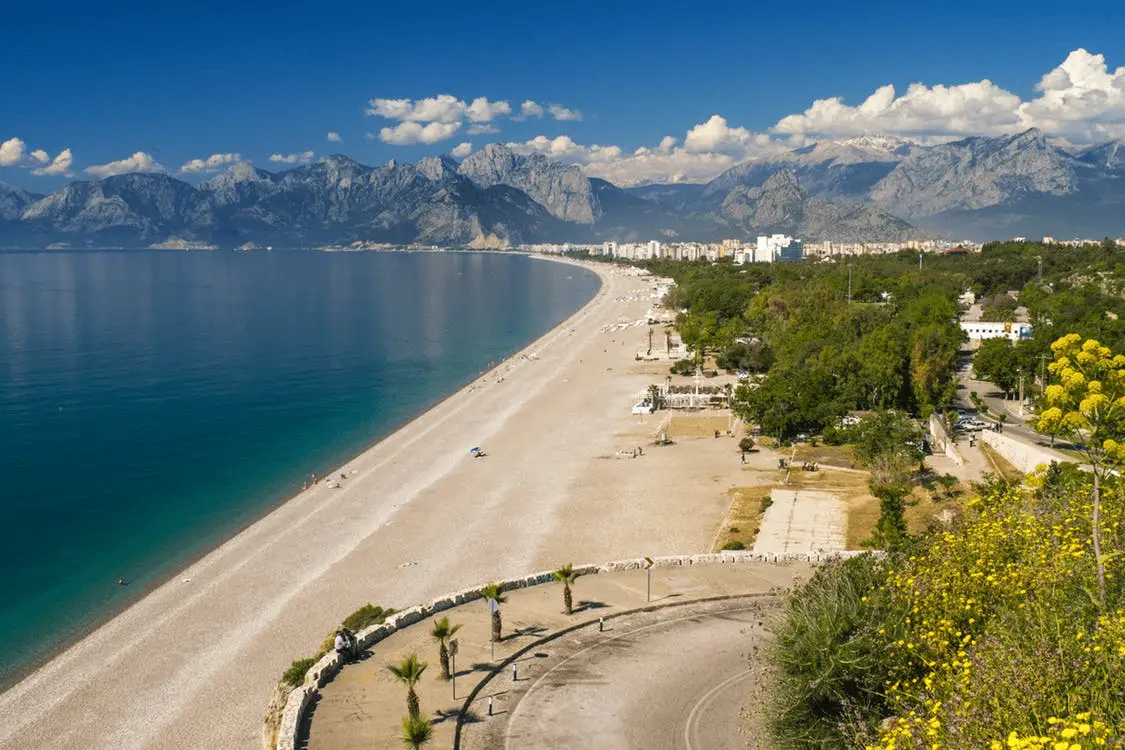 Wait for it… The sea coastline in Turkey is one of the world's most lovely seashores. Antalya and Bodrum have the most popular 'sun and sea' tourist destinations. Blue cruising will allow you to enjoy the beaches and turquoise water with yachts 
We've all heard of them… the Turkish baths and Spas are a must-try experience if you visit Turkey. It's a combination of traditional experience with Eastern touches like massages using aromatic smells that help you to relax and unwind negative energy in your body
Turkey is heavenly for archaeology and history enthusiasts with its remarkable archaeological sites spread out all over the country. From Istanbul's palaces and mosques to the underground cities of Cappadocia, this country offers a lot
The nature sports in Turkey attracts its visitors for hiking, trekking, mountain biking, scuba diving, surfing, paragliding, skiing and much more to spend a memorable time in Turkey
So now that you know that you are able to travel to 44 countries with a Schengen Visa, you can add some of the countries above to your travel bucket list 🌎 !
If you still don't hold a Schengen Visa but you are in a "travel craving" hurry, check our article on the 12 easiest countries to get a Schengen Visa!
Share with us your favourite Schengen memories in the comments and don't forget to share this article if you liked it!