How to Apply for a France Schengen Visa in the UK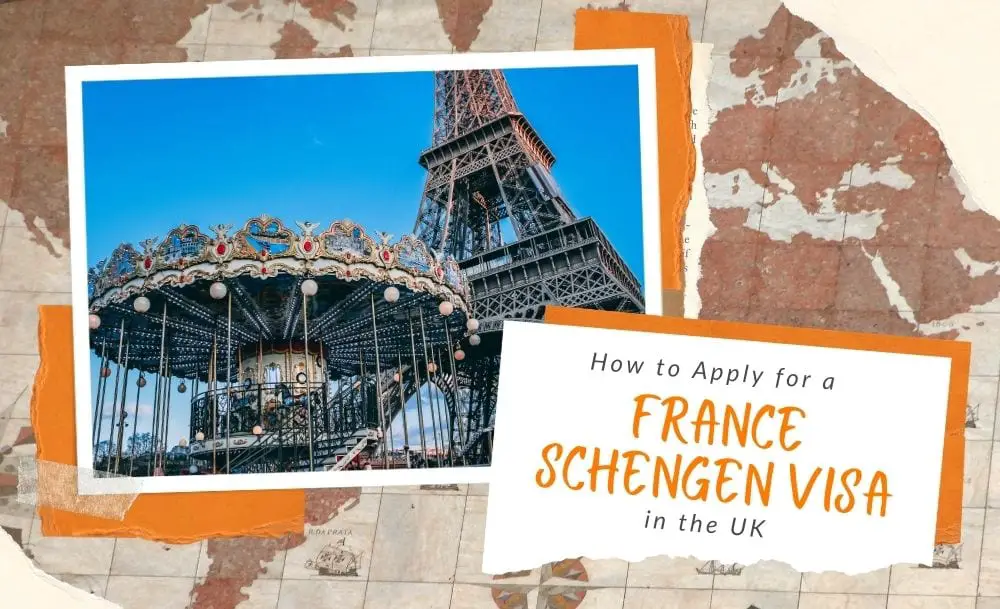 From the boulevards of Paris to the fashionable seaside resorts of the Côte d'Azur, France is a beautiful country that boasts of spectacular cities with picturesque topography, colourful culture, free-spirited people and delectable cuisine. These scenic places have been the muse to many poets and artists, and continue to make France the world's most popular tourist destination receiving 82 million foreign tourists annually.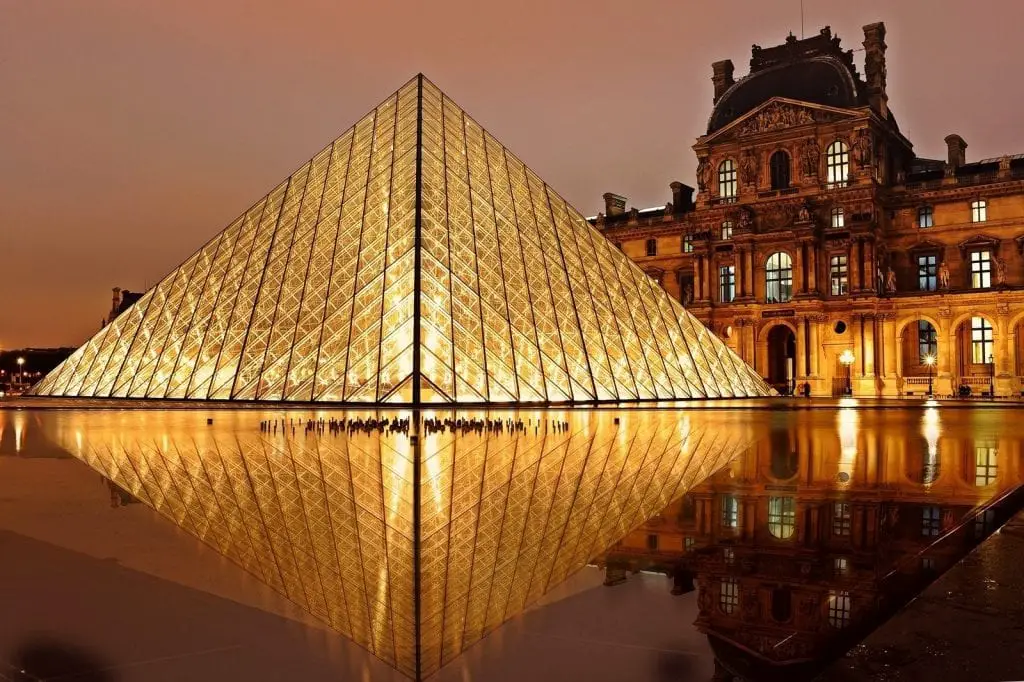 Visitors are attracted by historic cities, a beautiful countryside, the castles of the Loire Valley, and Brittany and Normandy. In addition, France offers an agreeable climate, some excellent beaches on the French Riviera, the Atlantic coast and the island of Corsica, wide possibilities for winter sports, most notably in the Alps and the Pyrenees, and a rich culture with food and wines that are among the most celebrated in the world.
Entry Restrictions in Response to Coronavirus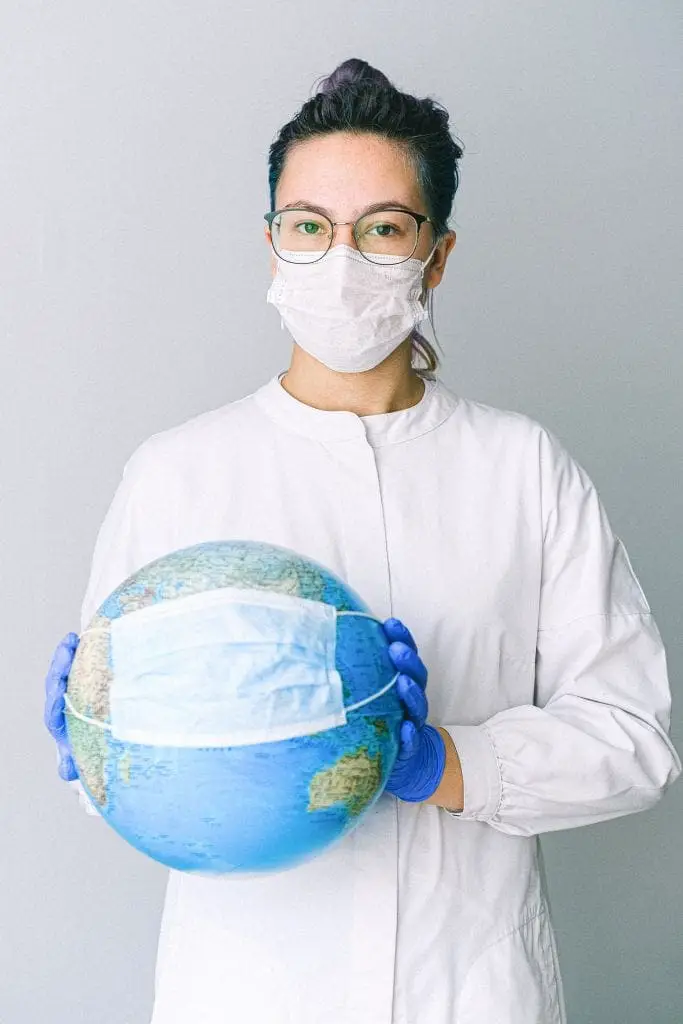 In early 2020, France was among the Schengen countries that closed their borders in response to the COVID-19 pandemic. France started to open its borders back up for travel in June 2020, with restrictions. Since then, the country has updated its restrictions regularly depending on the current situation of the virus in each country.
France has adopted its own national classification of risk areas, therefore travel restrictions for the country are not based on the "EU Traffic Lights" map of other Schengen and EU countries.
It is advisable to check with the official French government website for information on what requirements you will need if you wish to travel to France while COVID-19 restrictions are in place and if you will be able to travel to the country.
Travel to French overseas territories
Regular flights between metropolitan France and its overseas territories resumed in late June. Travellers need to provide a negative RT-PCR test taken in the 72 hours preceding arrival, and complete a self-declaration of absence of COVID-19 symptoms and contact with confirmed cases in the 14 days preceding arrival for entry into all French overseas territories. This is available in English on the site of the French Embassy London.
For travel to French Guiana, French Polynesia, Mayotte, New Caledonia and Wallis and Futuna you must present an international travel certificate confirming that your journey is essential and that you have not been suffering from a set of listed symptoms associated with COVID-19 or in contact with confirmed cases in the 14 days prior to travel. It is available on the Ministry of Interior website. The certificate is to be presented to transportation companies before boarding, as well as to border control authorities.
International travel certificates are not required for travel to other French overseas territories.
See travel advice pages for the French overseas territory you are visiting.
France and the UK Post-Brexit
In January of 2021, Air France-KLM announced that it will require an airport transit visa (ATV) for some passengers connecting to the UK. An ATV is a document that grants access to a traveller to pass through the international zone of an airport, without entering the country's territory.
Nationals from the following countries will be required to apply for an ATV:
Africa: Angola, Cameroon, Central Africa Republic, Democratic Republic of Congo, Eritrea, Ethiopia, Ghana, Guinea, Ivory Coast, Mali, Mauritania, Nigeria, Senegal, Sierra Leone, Somalia, Sudan, South Sudan.
Asia: Afghanistan, Bangladesh, Iran, Iraq, Pakistan, Philippines, Palestine, Russia, Syria, and Sri Lanka.
Caribbean and South America: Cuba, the Dominican Republic, and Haiti.
All other passenger transits (changing flights without exiting the airport) through France to the UK remain visa-free.
Who needs a visa to travel to France from the UK?
Travelling to France for EU/EEA Citizens
France is a Schengen country, which allows for free movement between the 26 EU and EFTA states (Iceland, Norway, Liechtenstein, and Switzerland). A uniform Schengen visa issued by one of the Schengen states is valid for travel within the whole Schengen area.
Travelling to France Post-Brexit for UK Citizens
The rules for travelling or working in European countries changed on 1 January 2021:
you can travel to countries in the Schengen area for up to 90 days in any 180-day period without a visa as a tourist, to visit family or friends, to attend business meetings, cultural or sports events, or for short-term studies or training
if you are travelling to France and other Schengen countries without a visa, make sure your whole visit is within the 90-day limit. Visits to Schengen countries within the previous 180 days before you travel count towards your 90 days
for long-stay visits, to work or study, for business or for other reasons, you will need to meet the French government's entry requirements.
if you stay in France with a residence permit or long-stay visa, this does not count towards your 90-day visa-free limit
At French border control, you may need to use separate lanes from EU, EEA and Swiss citizens when queueing. Your passport may be stamped on entry and exit. You may also need to:
show a return or onward ticket
show you have enough money for your stay
There are separate requirements for those who are residents of France. If you are resident in France, you should carry proof of residence as well as your valid passport when you travel. You should also check your passport's validity when you travel and renew it if you don't have enough time on it. Your passport must be:
valid for at least 3 months after the day you plan to leave France or any other Schengen country
less than 10 years old
Travelling to France for Other Third Country Citizens
Citizens of the following countries residing in the UK and planning to visit France are required to get a France Schengen visa in order to be able to enter France.
| | | |
| --- | --- | --- |
| Afghanistan | Algeria | Angola |
| Armenia | Azerbaijan | Bahrain |
| Bangladesh | Belarus | Belize |
| Benin | Bhutan | Bolivia |
| Botswana | Burkina Faso | Burma/Myanmar |
| Burundi | Cambodia | Cameroon |
| Cape Verde | Central African Republic | Chad |
| China | Comoros | Congo |
| Cote D'iviore | Cuba | |
| | | |
| --- | --- | --- |
| Dem. Rep. Of Congo | Djibouti | Dominican Republic |
| Ecuador | Egypt | Equatorial Guinea |
| Eritrea | Ethiopia | Fiji |
| | | |
| --- | --- | --- |
| Gabon | Gambia | Ghana |
| Guinea | Guinea-Bissau | Guyana |
| Haiti | India | Indonesia |
| Iran | Iraq | |
| | | |
| --- | --- | --- |
| Jamaica | Jordan | Kazakhstan |
| Kenya | Kosova | Kuwait |
| Kyrgyzstan | Laos | Lebanon |
| Lesotho | Liberia | Libya |
| | | |
| --- | --- | --- |
| Madagascar | Malawi | Maldives |
| Mali | Mauritania | Mongolia |
| Morocco | Mozambique | Namibia |
| Nepal | Niger | Nigeria |
| North Korea | Northern Mariana's | Oman |
| | | |
| --- | --- | --- |
| Pakistan | Papua New Guinea | Philippines |
| Qatar | Russia | Rwanda |
| | | |
| --- | --- | --- |
| Sao Tome And Principe | Saudi Arabia | Senegal |
| Sierra Leone | Somalia | South Africa |
| Sri Lanka | Sudan | Suriname |
| Swaziland | Syria | Tajikistan |
| Tanzania | Thailand | Timor-Leste |
| Togo | Tonga | Tunisia |
| Turkey | Turkmenistan | Uganda |
| Uzbekistan | | |
| | | |
| --- | --- | --- |
| Vietnam | Yemen | Zambia |
| Zimbabwe | | |
The main requirement is that you must have a UK residence permit valid for at least another three more months beyond the date you plan to leave France / the Schengen Area.
Before starting a visa application, or getting a flight to France, make sure to check whether you need a visa to France or not.
If you have a 3-month UK visa you can extend it for three more months in order to be eligible to apply for a French Schengen visa from within the UK. You must apply for an extension before your visa expires and while you're still in the UK.
What are the requirements for extension of a Leave to Remain?
When you decide to apply for an extension you must make sure you comply with several situations:
You must require extension in the same visa type you currently have
You should apply for an extension at least 8 weeks before the existing visa period exceeds
You must have not been part of any criminal activity or you must have not broken any UK law or Immigration law during the entire period of stay in the UK
You have to provide the biometric information – such as the fingerprints and recent photographs for yourself and any depended when applying for the extension
You must have not been in breach of immigration laws while having a valid UK visa
Note: You can stay in the UK until the decision about the extension is taken, but only if you have applied within the visa period.
You should apply for a French visa at the appropriate French Embassy/Consulate or French visa application center in the UK if:
France is the only Schengen country you plan on visiting
France is your main destination (the country you will be staying the longest in)
France is the first Schengen country you are visiting (when spending an equal amount of days in France and another Schengen country)
In case you plan on staying in France for more than 90 days you must apply for a residency permit, not a French Schengen visa.
Please, note that if you are not a resident in the United Kingdom you should apply at the French Embassy/Consulate/VAC in your home country of residence.
Related articles:
Steps to applying for a French Schengen visa from the UK
 Step 1: Know Your Visa Type and Validity
There are 2 types of visa that you can apply for and the one you need will depend on the duration of your trip and your reason for travelling to France:
Short-stay (Schengen) Visa – valid for up to 90 days (in a 180-day period) for the purposes of tourism, business, visiting family/friends, conference, EEA/EU national family member
Residence and work permits (Long stays) – you should apply for this kind of visa if you want to live in France for more than 90 days for employment, family reunification, study, research etc.
You will then be issued either a single entry, double-entry, or multiple-entry visa for up to 5 years based on the information you provide in your visa application.
It is important to choose the correct Schengen visa type to apply for depending on your trip so that you have the best chance of having your application approved. Find out more about the different types of Schengen visas in our blog post: Schengen Visa Types – All You Should Know When Applying for a Schengen Visa.
 Step 2: Identify where to make application and book an appointment
To apply for a French visa in the UK you must book an appointment with the French Consulate General in London.
This can be done in different ways:
By booking an appointment at the French Consulate General in London. This type of appointment is known as a direct appointment. Direct appointment bookings are free of charge and you should do it in person. You can book a direct appointment only on Wednesday mornings. Processing delays still apply. Please, be aware that there is a longer appointment waiting time for the French Consulate General in London.
Through TLS contact's in London, Edinburgh and Manchester, by phone or by filling an online application form.
Use a service like IaM who will also make sure that your application will have the best chance of being approved
You can book a French visa appointment at the Consulate General of France in London if you are a UK resident living in:
Jersey
England
Wales
Northern Ireland
The Falkland Islands.
Guernsey
Gibraltar
 Step 3: Complete your application form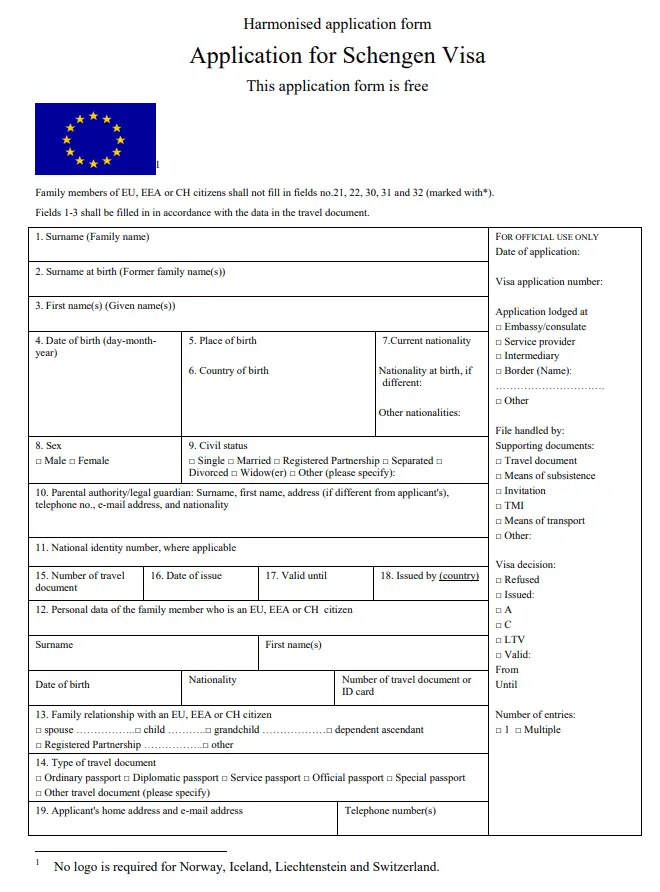 The Schengen Visa application form contains questions about you including:
Name and surname
Date and place of birth
Nationality
Sex and marital status
National Identity number
Passport number
Home address and email
Purpose of trip
Question regarding previous trips to Schengen, if any
Intended date of arrival in Schengen area you are visiting, and the intended period of stay
Cost of traveling and remaining in Schengen area you are visiting, who will cover them, etc.
Make sure your answers are correct and that they comply with the information in the rest of the documents. Complete the form, print it twice, and sign both copies at the end.

Find out more about how to complete a Schengen vis application form in this blog post.
 Step 4: Prepare your documents
The following list of documents are required in order to obtain a visa to France in the UK:
Note: Photocopies of the original documents should also be submitted and documents should not be more than one month old.
The documents listed above are documents required in all cases, regardless of the purpose of your visit in France.
Depending on your employment status, here is a list of additional documents that are required for your visa application:
For employees:
Employment contract
Current bank statement of the latest 6 months
Leave permission from the employer
Income Tax Return (ITR) form or Certificate of Income Tax deducted at the source of salary
For the self-employed:
A copy of your business license
Company bank statement of the latest 6 months
Income Tax Return (ITR)
For foreign students in the UK:
A copy of your business license
Company bank statement of the latest 6 months
Income Tax Return (ITR)
For retirees:
Pension statement of the latest 6 months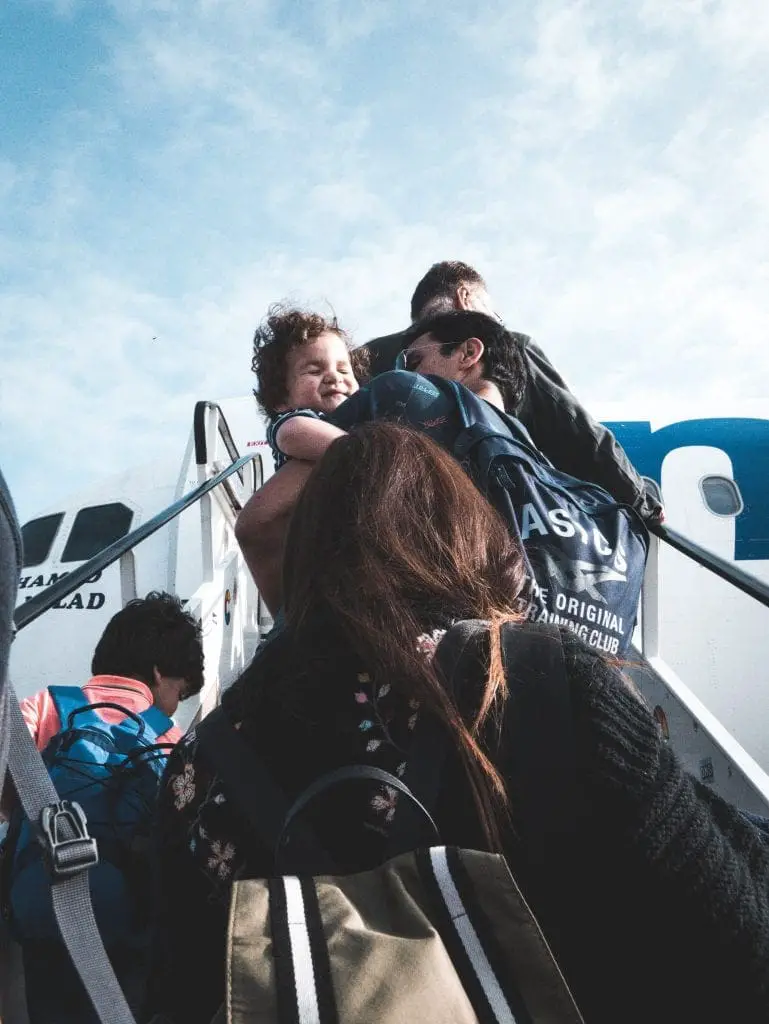 If unemployed and married to an EU citizen:
A recent (less than 3 months old) Confirmation of Employment letter from their spouse's employer stating the position held within the company as well as the starting date,
Spouse's valid passport
An officially translated marriage certificate. The translation must be in English or French and must be certified as a true copy by the Embassy of the country where the marriage took place or by the Legalization Bureau of the Foreign Office in the UK
Requirements for children under the age of 18:
Parents or an adult guardian are required to accompany their under-age children at the application centre at the Embassy of France in London. Also, minors who are granted a French visa are not allowed to travel to France by themselves. They should be accompanied by an adult during their stay in France.
 Step 5: Attend your appointment
On the day of the interview, show up at the appointment centre on time (embassy or consulate). Remember that if you are late even for a few minutes, then they will probably cancel your appointment. Try wearing something a bit more official, but comfortable.
The France visa interview takes around 10 minutes to complete. During this interview, the consular officer will ask you several questions about you and your intended trip. You will also be submitting the required documents throughout the meeting, to the interviewer.
After the verification of your application, the application form information will be entered into the online system of the consulate or embassy and you will receive a printed copy of your application, which process usually takes about 10 to 15 minutes. After you get the printed form, please make sure to verify all the details are correct and sign the form.
Underage applicants must be accompanied by their mother/father/legal guardian.
Visa Fees for UK Residents
The fee must be paid upon submitting the French visa application. After you complete this payment, you will receive a receipt, which shows that payment has been made, which must be offered amongst other documents of the application dossier. You will have to pay a France visa fee in order for your application to be processed.
Since France is a Schengen state, visa fees are the same as any other Schengen visa. These are the costs of a French Schengen Visa when applying from UK:
| | | |
| --- | --- | --- |
| Schengen Visa Category (by age)       | Fee in UK Pound | Fee in Euro |
| Adult | 73 £ | 80 € |
| Child between 6-12 years of age | 36.5 £ | 40 € |
|               Child younger than 6 years of age | Free | Free |
Note
: Keep in mind that these fees may change depending on currency fluctuations and can be paid only in UK Pounds.
Service Fees
Starting from 24 July 2020 till 31 December 2021, the service fee, mandatory for any visa application, is GBP 32.43. This amount has been decided in agreement with the Consular Authority and corresponds to the different services provided by the TLScontact centre:
Appointment bookings;
Welcome;
Visa application reception;
Information collection;
Data processing;
Transfer to the Consulate General of France in London;
Reception and sorting of passports;
Contact of applicants upon return of passports from the Consulate General of France in London;
Handling telephone, online messages or email enquires of applicants by Call Centre.
These fees are payable at TLScontact Visa Application Centre by:
Debit card;
Credit card (American Express is not accepted).
Added-value Service Fees
Premium lounge service: £28 (per applicant);
Photocopy: £0.20 (per copy);
Courier return fee via DX: £15.10 (per applicant).
Note: The visa fee and service fee are both non-refundable and non-transferable if the visa application is denied by the Embassy staff or if the applicant decides to terminate his or her application and does not guarantee that you will be granted a visa.
France visa fee exemptions for UK residents
Besides children younger than 6 years of age, these are other applicants that are exempted from a French visa application fee (Source: TLScontact):
Spouse of a French citizen
Family member of a UE/EEE national travelling along with the UE/EEE family member
Children below the age of 21 and financially dependant of a UE national
Ascendants financially dependant of a UE national
Pupils, students and accompanying teachers during a school trip
Scientists (holders of a « convention d'accueil » only for short stays)
Foreign teachers teaching French (in activity)
Scholarship holders from the French government, foreign governments, foreign foundations or payees of EU programs (only to travel within the territory designated by the terms of the founding program).
 Step 6: Receive your visa
Visa Application Processing Time in UK
You can apply for a France Schengen Visa 6 months before your planned trip. Depending on the nationality of the applicant, the processing time may take at least 15 days from the day of application. In some cases when required documents are missing from the application, this process may take longer.
Therefore, to avoid unwanted complications, the French Consulate General in London advises that you provide all required documents and submit your application at least 20 workdays (4 weeks) before the day you leave for France.
Once your visa is approved, it will be stamped in your passport. Make sure to carefully check the visa sticker to make sure everything is correct and exactly how you need it.
France Schengen Visa Extension
A person visiting France on a Schengen Visa is allowed by law to extend their visa if they have legitimate reasons. This could be either personal, professional, medical, emergencies or any other. The decisions to approve a Schengen visa extension request are handled case by case.
The duration you are allowed to stay in France will be stated in your Schengen visa sticker. It is important not to overstay during your trip to France or the rest of the Schengen Zone or risk facing penalties like a fine, deportation, being banned from travelling back to the Schengen Zone, and having difficulties in your future Schengen applications.
There are also cases when people do not get any penalties for overstaying, for example, a child or a person that cannot travel without a caretaker because of an illness or disability or an unforeseen event that prevents you from leaving the country, like COVID-19.
Find out more about overstaying in the Schengen visa in our blog post.
France Schengen Visa Extension Process
The overall process of extending your French Schengen Visa will involve:
Determining whether you have a justified reason to request for an extension
Submitting all the necessary documents. These include a valid passport that has the Schengen Visa used to get in the Schengen area stamped in it, one passport-sized photo, proof of financial subsistence, Schengen Visa Insurance that covers the extension duration, and all the documents that justify your reason for an extension
Paying visa fees where applicable
Attending a visa interview if necessary
Waiting for the approval
You must apply for a Schengen Visa extension before it expires. It may take a few days to a month for the authorities to process your visa extension request, during which you are legally permitted to stay in the country where you applied for the Schengen visa but cannot travel to other Schengen countries.
If your visa extension request is approved, you can extend your stay in the Schengen Area until the visa validity. However, if your visa extension application is rejected, you will have to leave the Schengen area in a day or two.
Visa application rejection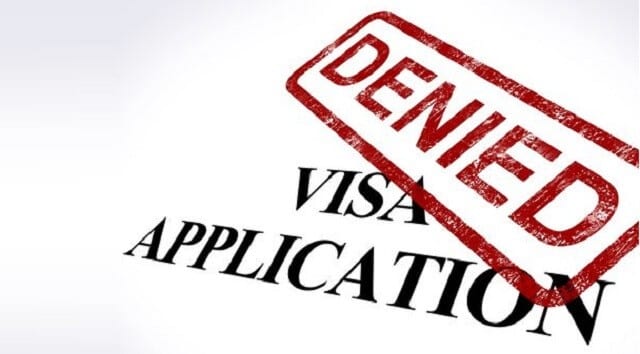 There are a few common reasons why your visa application might be rejected. For example, if you provide illegitimate or insufficient documents, apply for the wrong type of visa, or fail your immigration interview.
If your visa application is rejected, you will not be refunded for your application. You will need to either appeal or file the application again. To avoid this hassle, make sure your documents are in order and you fill out the form correctly. With a service like IaM, we check your application before submission to ensure the highest possibility of having your visa application approved.
Contact Details for the French Embassy and Consulate in London
Consulate General of France in London
Address: 6A Cromwell Place, London SW7 2EW
Telephone: +44 20 70 73 1200
Fax: +44 20 7073 1218
Email: [email protected]
Hours: Monday-Friday 9.30 am-12 pm
Embassy of France in London
Address: 58 Knightsbridge, SW1X 7JT London
Telephone:  +44 20 7073 1000
Fax: +44 20 70 73 1000
Email: [email protected]

Frequently Asked Questions About France Schengen Visas
Can I travel to France visa-free with my BRP?
If you are a national of a third country without a visa-free scheme with the EU, you will need to get a visa to travel to France or any other Schengen country. You should also remember to bring your biometric card with you for your return to the UK.
Can I visit French overseas territories with a French Schengen Visa?
No, you will not be able to visit the French overseas territories, which include Reunion, French Guiana, Guadeloupe and Martinique, Mayotte, Saint-Barthelemy, Saint-Martin, French Polynesia, New Caledonia, Saint-Pierre and Miquelon, Wallis-et-Futuna and the French Southern and Antarctic Lands.
Can I apply for a French Visa if my UK residency permit expires soon?
You must have at least 3 months remaining on your UK residency permit counting from the day you depart from France.
Can I apply for a French Visa at the external border?
Yes, in exceptional cases.
What can I do if my French visa gets denied by the French consulate in London?
You can appeal against the French diplomatic office's decision to reject your French visa, within the period of 2 months from the date of notification of the refusal.
Will I get a refund if my visa is rejected?
Unfortunately, no. You will not receive a refund if your application is denied at the embassy.
Can my French Schengen Visa be annulled or revoked, and if so for what reasons?
Your French visa may be annulled for the following reasons:
The necessary conditions to get the visa were not met at the time the visa was issued
The necessary conditions are no longer met
The visa holder asks the revocation
The visa holder can't provide the supportive documents at the border
What visa should I apply for if I want to stay in France for longer than 3 months?
If you want to stay in France between three months to one year, you are required to apply in advance for a long-stay visa, whatever your nationality is. This visa will give you the same rights as the Schengen Visa.
Ready to make your application for France? Comment below.
IaM can help with your visa application to the United States, the UK & other countries
If you need help with a US visa, a UK Visa, or visa to Europe, including help with appointment booking obligations, IaM can help. For more information and advice on US immigration, UK immigration law and US visa applications or if you need any help or assistance please, reach out to your Visa Coordinator at IaM.

Latest posts by Maureen Tumuti
(see all)